A "Nobel" Tradition
One of the world's most prestigious and celebrated awards, the Nobel Prize is given to those who "have conferred the greatest benefit on mankind." It is no surprise, then, that UC San Diego—which is ranked by Washington Monthly as the top university in the nation for public service—is home to an impressive number of Nobel laureates.
Current Faculty Nobel Laureates
UC San Diego has a long tradition of Nobel Prize winners—16 laureates have taught at UC San Diego over the years, while two alumni, Dr. Bruce Beutler and Dr. Susumu Tonegawa, are recipients of the coveted prize. Collectively, UC San Diego's Nobel Prize winners have made positive advancements and discoveries spanning a wide range of disciplines, from physics and chemistry to economics and medicine.
These remarkable individuals have helped transform healthcare and sparked new treatments for disease, helped us better understand our economy, made great strides in addressing climate change, and more. They have also broken down barriers. Maria Goeppert Mayer (1906-1972) helped forge the path for women in science as a founding member of UC San Diego's department of physics. She is one of only two women to win the Nobel Prize in physics—the other was Marie Curie. Mayer is also currently featured in the U.S. Postal Services' series of "American Scientists" stamps.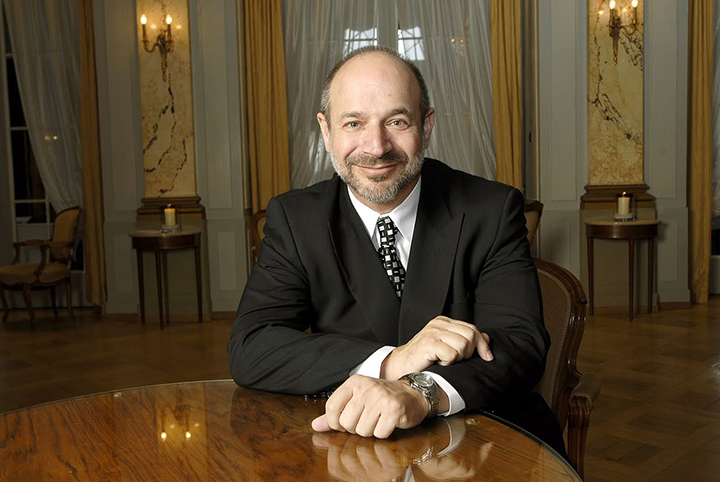 Dr. Bruce Beutler
In honor of UC San Diego's Nobel Prize history, the campus community is invited to hear firsthand from one of these notable researchers. On Nov. 8., world-renowned alumnus Dr. Bruce Beutler will speak about his experiences as a 2011 Nobel laureate in Physiology or Medicine, as part of a talk entitled, "Reflections from a Nobel Laureate: An Evening with Bruce Beutler '76." He will discuss how UC San Diego influenced his journey, his award-winning immunology research and the global impact of his work in fighting infections, cancer and inflammatory diseases.
The evening with Bruce Beutler will begin at 6 p.m., Nov. 8 in Beyster Auditorium. To attend the free talk, please register online.
As Beutler returns to campus to share his thoughts on the prize, five other Nobel laureates are currently counted among UC San Diego faculty ranks, including: Harry Markowitz, economics; Paul Crutzen, chemistry; Mario J. Molina, chemistry; Robert F. Engle, economics; Roger Tsien, chemistry. The late Clive W.J. Granger, one of the globe's leading economists, shared the Nobel Prize in economics with Engle. In addition, the 2007 Nobel Peace Prize was awarded to former vice president Al Gore and the Intergovernmental Panel on Climate Change, whose roster of researchers lists nearly two dozen Scripps Institution of Oceanography scientists including Molina, Veerabhadran Ramanathan, Richard Somerville and Lynne Talley.
Stay in the Know
Keep up with all the latest from UC San Diego. Subscribe to the newsletter today.