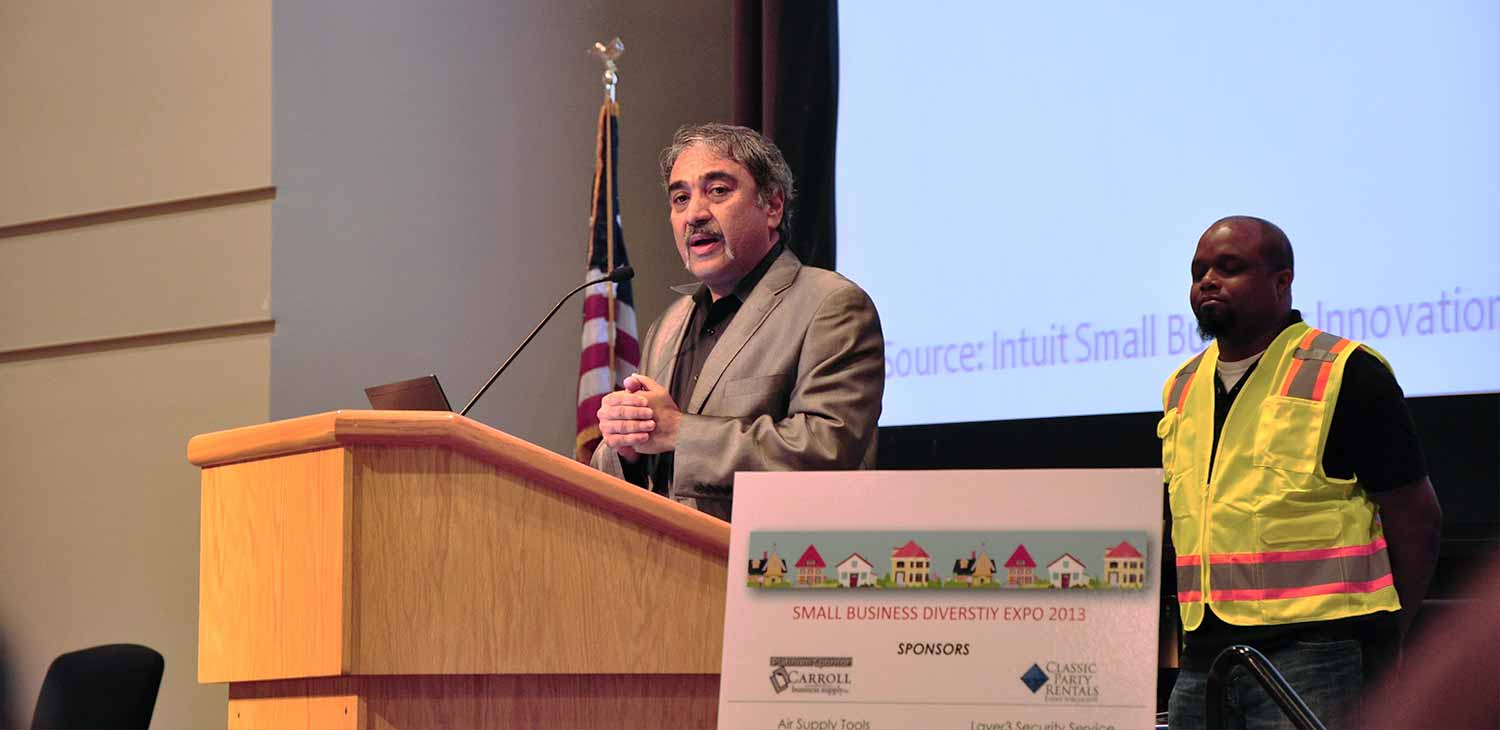 A Big Boost for Small Business
Helping small, diverse suppliers work with UC San Diego
From lab coats and Bunsen burners to carpet in a cubicle, it's no surprise that a billion dollar research university like UC San Diego requires a range of goods and services to keep everything running smoothly. What might surprise you is how many of the businesses working with such a large public institution are small and diverse suppliers.
In calendar year 2013, 20 percent of the purchase orders generated by the university were issued to small and diverse suppliers, a designation that includes small businesses owned by veterans, women, minorities, service-disabled veterans and more.
"We have been working very hard to build our outreach program," said Anthony Singleton, manager of the Small Business Development Office (SBDO), a division within Procurements & Contracts. "There are some small local companies that have grown substantially due to their business relationships with UC San Diego. We know there are other companies out there that could benefit as well."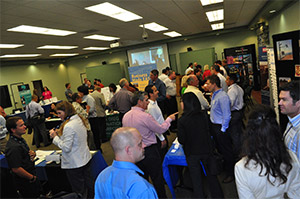 The Small Business Development Office plays an integral role in helping departments comply with equal opportunity practices for the purchase of goods and services as required by University of California policy. Among the many services SBDO provides are:
Identifying diverse, small businesses as suppliers of goods and services for consideration by UC San Diego campus customers and Procurements & Contracts
Informing suppliers of UC San Diego's policies and procedures and helping to identify potential campus customers
Educating suppliers about how to do business with UC San Diego and building relationships through site visits
Expanding campus awareness of equal opportunities in business contracting
Advertising the Supplier Diversity Program in campus publications
Generating listings of diverse, small businesses for distribution to campus customers and administrators of small business subcontracting plans
Acting as a liaison between the small business community, UC San Diego, Procurements & Contracts and campus customers
Developing and monitoring diverse small, disadvantaged business subcontracting plans for federal contracts that exceed $650,000
Producing purchasing reports to management, the University of California Office of the President, and federal funding agencies on campus utilization of diverse, small businesses
SBDO's outreach activities are also key to creating new and continuing opportunities for local businesses to work with UC San Diego. The office hosts an annual Supplier Diversity Expo at the Price Center each August with the goal of connecting local small businesses with various departments and purchasers on campus. This year's expo is slated for August 12.
Additionally, the Small Business Development Office works with other local agencies and organizations to help educate suppliers about how to do business with UC San Diego. Partner events include seminars on How to Do Business with UC San Diego and Public Agency Partners, Meet the Buyers speaker panels and matchmaking consultations – monthly one-on-one meetings with small businesses from throughout San Diego County.
"Our partnerships are invaluable," said Singleton. "They provide us with the opportunity to network and interact with a diverse business community."
In conjunction with the Small Business Development Center and Mira Costa College's Business and Entrepreneurship Center, UC San Diego developed the Training and Growth pilot program. Through the program, consulting and training is offered to small businesses in a variety of areas including certifications, accounting, human resources, business planning, e-commerce, capability meetings, business referrals and more.
Singleton also currently serves as vice chair of the Public Agency Consortium, a partnership of regional public agencies focused on increasing bidding opportunities and the likelihood that small businesses will win public agency contracts. The consortium hosts a number of events including the Caltrans Procurement Fair and the San Diego Unified School District Construction Expo.
"Our goal is to increase the number of qualified small business firms that can effectively compete for UC San Diego projects," said Singleton. "We want small and diverse businesses to be successful."
Not only is SBDO a resource for various units on campus, it is also a model. Facilities Design and Construction (FD&C) is responsible for developing new buildings on campus and works with a variety of contractors and suppliers. When the department was looking to establish a stronger, more effective small business diversity program, it looked to SBDO.
"In the past year, we have been working with them very closely," said Rhonda Mitchell, FD&C contracts manager. "We were able to adopt many of their practices and make our outreach program even more effective."
As part of its program, FD&C has hosted and attended a number of events to share information and make UC San Diego bidding and contracting opportunities more accessible. The department has improved its website, adding bidding information and opportunities as well as implementing a portal to register design and construction companies via a new and improved registration form. FD&C also administers a listserv to notify recipients of prequalification and bidding opportunities and, as part of the prequalification process, the department has established additional diversity criteria—contractors attempting to prequalify for publicly bid projects must now provide info on their own businesses' small business diversity outreach efforts.
More recently, an outreach liaison was recruited to work with both FD&C and Facilities Management, reaching out to small and underutilized firms on a one-to-one basis to share bidding and contracting opportunities.
"It's just one more way to ensure we are reaching as diverse an array of businesses as possible," Mitchell explains. "Like SBDO, we are always looking for opportunities to help new firms get their foot in the door."
Stay in the Know
Keep up with all the latest from UC San Diego. Subscribe to the newsletter today.