A Legacy of Support for UC San Diego Students
Retired UC San Diego lecturer Peter Galderisi, and his wife, Holly Gottschalk Galderisi, have designated support to internships within the Department of Political Science and scholarships for women scholar-athletes
Published Date
By:
Share This:
Article Content
When Peter Galderisi announced that he would be retiring as a lecturer from UC San Diego earlier this year, there was an audible gasp from his students. It was clear the beloved political science professor would be missed.
He arrived at UC San Diego about 15 years ago and planned to stay for one year. But he fell in love with the university and ended up staying for more than a decade and a half, teaching classes on American politics, political parties, election law, American political development, interest groups, and research methods and statistics.
Thanks to a planned gift from Peter Galderisi, and his wife, Holly Gottschalk Galderisi, students will be able to reflect back in perpetuity on his impact at UC San Diego and the couple's desire to advance student opportunities in both academics and sports. The couple has committed to providing support to establish the Galderisi-Gottschalk Political Science Internship Endowment, as well as the Gottschalk-Galderisi Women's Athletic Endowment at UC San Diego.
Supporting political science internships
During his time at UC San Diego, Peter began managing a number of internships through the UC San Diego Academic Internship Program (AIP), which allows students to integrate academic theory and "real-world" practice, engage in research that explores the relationship between the two and gain hands-on experience in professional settings.
As more and more political science students took advantage of the services AIP had to offer, Peter worked with Political Science Chair Philip Roeder and the AIP to develop a dedicated local internship program within the Department of Political Science. Realizing that many students chose local assignments because of a lack of funding to intern in Sacramento or Washington, D.C., Peter and Holly decided to endow a fund to offer all students, regardless of financial need, the full array of internship choices.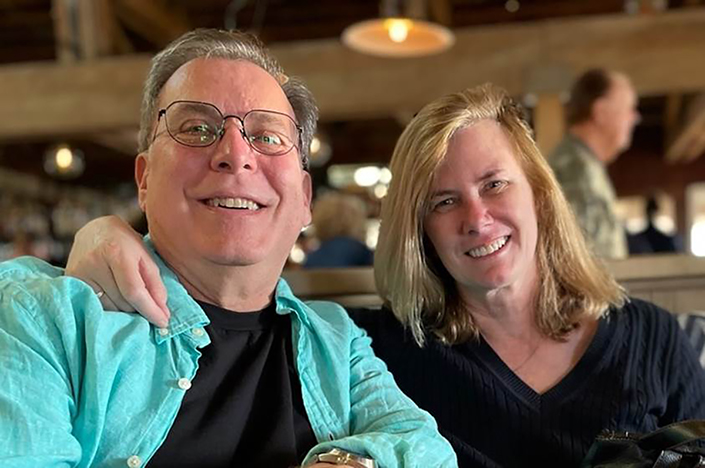 The endowment payout will provide internship stipends to undergraduate students in the Krinsk-Houston Law and Politics Initiative in the Political Science Department in the UC San Diego School of Social Sciences. To be eligible, students must participate in a law and politics-related internship, which may include the UC Washington Center (UCDC), the UC Center Sacramento (UCCS) or the Local Internship Research (LIRP) program.
"We are very grateful to Peter and Holly Galderisi for their gift and vision, which are exactly aligned with our goal in the UC San Diego School of Social Sciences to provide students with meaningful opportunities to learn by doing," said Social Sciences Dean Carol Padden. "The Galderisis' support will enable law and politics undergraduate students to have the kinds of active and hands-on learning experiences that both they and their future employers most value."
Maysa Eissa Nichter, JD, director of the Krinsk-Houston Law and Politics Initiative, agrees that the impact will be significant for students. "Peter and Holly Galderisi's generous gift of internship stipends will truly be life-changing for many of our students. For some of our brightest and most committed students, the opportunity to intern without pay; to travel, live and intern in D.C.; and to engage in novel research on campus is simply not an option due to limited financial resources," she said. "This gift will allow our students to engage in law and politics at their fullest potential while at UC San Diego – and will help solidify their determination to pursue their dreams. In the end, we all benefit from the Galderisis' support, including our students, our local and D.C. organizations and agencies, and over time, as our diverse, bright and committed students enter the legal and policy fields, the fields of law and policy will be positively impacted as well."
Supporting women's athletics
In addition to supporting internships for political science students, the couple established the Gottschalk-Galderisi Women's Athletics Endowment. This endowment will support scholarships for undergraduate scholar-athletes at UC San Diego, with preference for students on the women's soccer and volleyball teams.
Women's athletics is an area of particular passion for Holly. Her father, Dennis Gottschalk (for whom the endowment is co-named), felt strongly that athletics was essential in developing a healthy sense of self. Holly played national club soccer and beach volleyball when endorsements for women were limited to a free pair of sunglasses or swimwear and competitors often had to pay for travel expenses.
"The main reason we chose to support women's athletics is because when I was in school, women did not get the scholarship support they needed. Things have improved since I competed, but it is still an area that is often overlooked," Holly said, pointing to the U.S. Women's National Soccer Team's legal battle for equal pay with their male counterparts. "We hope to help give more women in athletics some parity with men."
The need for scholarships for scholar-athletes at UC San Diego has never been greater. As the campus shifts to NCAA Division I, it also creates a critical need to raise scholarship funds for recruitment efforts. The Big West Conference requires institutions to fund NCAA scholarship maximum limits for seven specific sports: Men's and Women's Basketball, Men's and Women's Soccer, Baseball, Softball and Women's Volleyball.
"We are grateful to the Peter and Holly for their visionary gift to support undergraduate scholarships for our outstanding women scholar-athletes," said Athletic Director Earl W. Edwards. "Their bequest will provide funding in perpetuity that will allow us to attract the best and brightest scholar-athletes to compete in women's soccer and volleyball at UC San Diego."
Looking to the future, the couple hopes that their support of UC San Diego can create a long-lasting legacy of impact for students – and that it might encourage others to consider supporting the campus in a similar manner.
"We came to the realization that we wanted our gift to be secure at a place that we trusted," said the couple. "Ultimately, we are putting these funds where we think they will make the biggest impact."
To learn more about the impact of bequests to UC San Diego, please visit giftplanning.ucsd.edu.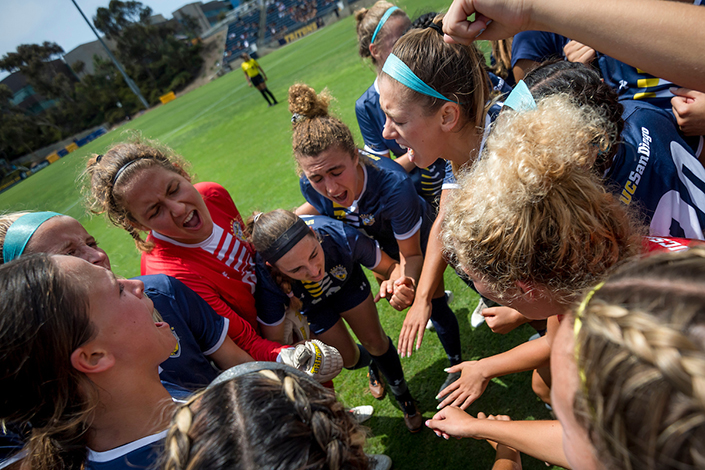 Stay in the Know
Keep up with all the latest from UC San Diego. Subscribe to the newsletter today.