A Home for Music
Villa Musica shares the love of music with local community.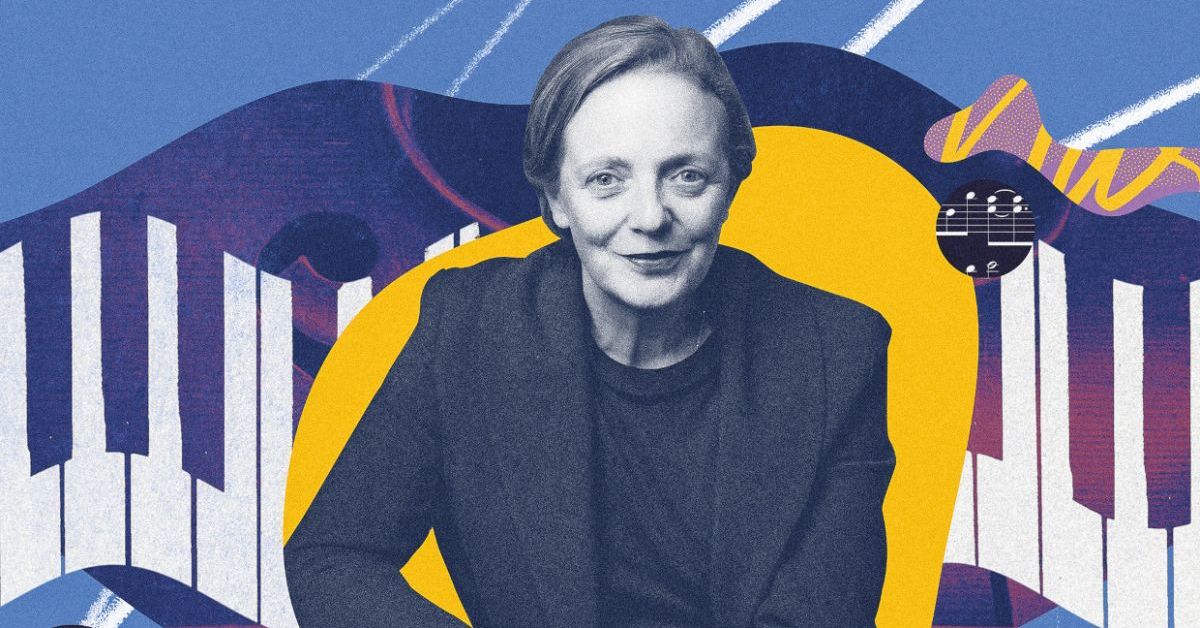 By:
Media Contact:

Published Date
By:
Media Contact:

Topics:
Share This:
Article Content
This story was published in the Spring 2023 issue of UC San Diego Magazine.
Just a few miles from UC San Diego, Villa Musica invites visitors into a world of music.
Guitars, painted pianos and other musical instruments line the brightly colored walls. The tinkling of notes from piano practice creates a soothing background score, and the lyrical voice of Fiona Chatwin, DMA '06, welcomes guests into the playful creative space she founded nearly 20 years ago.
During the last year of her doctoral program at UC San Diego, Chatwin established Villa Musica, a nonprofit organization centered around music instruction and performance. "I started Villa Musica so aspiring musicians of all levels could study music and connect with others for whom auditions and judgment felt scary."
Chatwin's own musical journey began before she was old enough to attend elementary school. When she was 5, in her home country of Australia, she begged her parents for piano lessons.
"I learned to sing at our player piano before I was actually allowed to take piano lessons," she says.
At the age of 10, Chatwin's parents enrolled her in a private school (because of its music program), and she later attended the Victorian College of the Arts at the University of Melbourne. Eventually, her passion brought her across the Pacific, to UC San Diego, which she chose because of the Department of Music's reputation for cutting-edge research and her interest in contemporary classical music.
And Chatwin knows first-hand that cutting-edge isn't always comfortable.
The first day she walked into the Department of Music at UC San Diego, she was assigned a 65-page "jury" score to learn and perform in just three weeks. The piece had been composed by Jude Weirmeir, PhD '06, another music student.
"I had never seen such complex music, but somehow, I got through; it was invigorating," she says. "I guess I didn't do too bad of a CM job because Jude's jury was MY well received by the department and he and I have been married for 20 years."
Weirmeir, a teaching artist at Villa Musica, and Chatwin continue to share their love of music with the San Diego community. During the 2021-22 academic year, Villa Musica provided music programming for more than 4,750 participants of all ages, including senior citizens through its EnCORE Program; children and adults at its main campus in Sorrento Valley; 15 schools across the county; and satellite programs in collaboration with four San Diego County branch libraries.
With an unwavering commitment to music education, Chatwin and her faculty of 35+ teaching artists, many of whom are UC San Diego graduates, continue to spread musical joy throughout the local community, and Villa Musica remains the place for music lovers to gather, rehearse and perform.
Learn more about Villa Music at villamusica.org.
Stay in the Know
Keep up with all the latest from UC San Diego. Subscribe to the newsletter today.