A Father Advocates for the HPV Vaccine After Advanced Throat Cancer
It was a typical morning for Mike West, one that usually started with a quick shave before getting ready for work. However, this specific morning, he felt something unusual: a small, but hard lump just under his skin on his throat. West decided to call his doctor's office.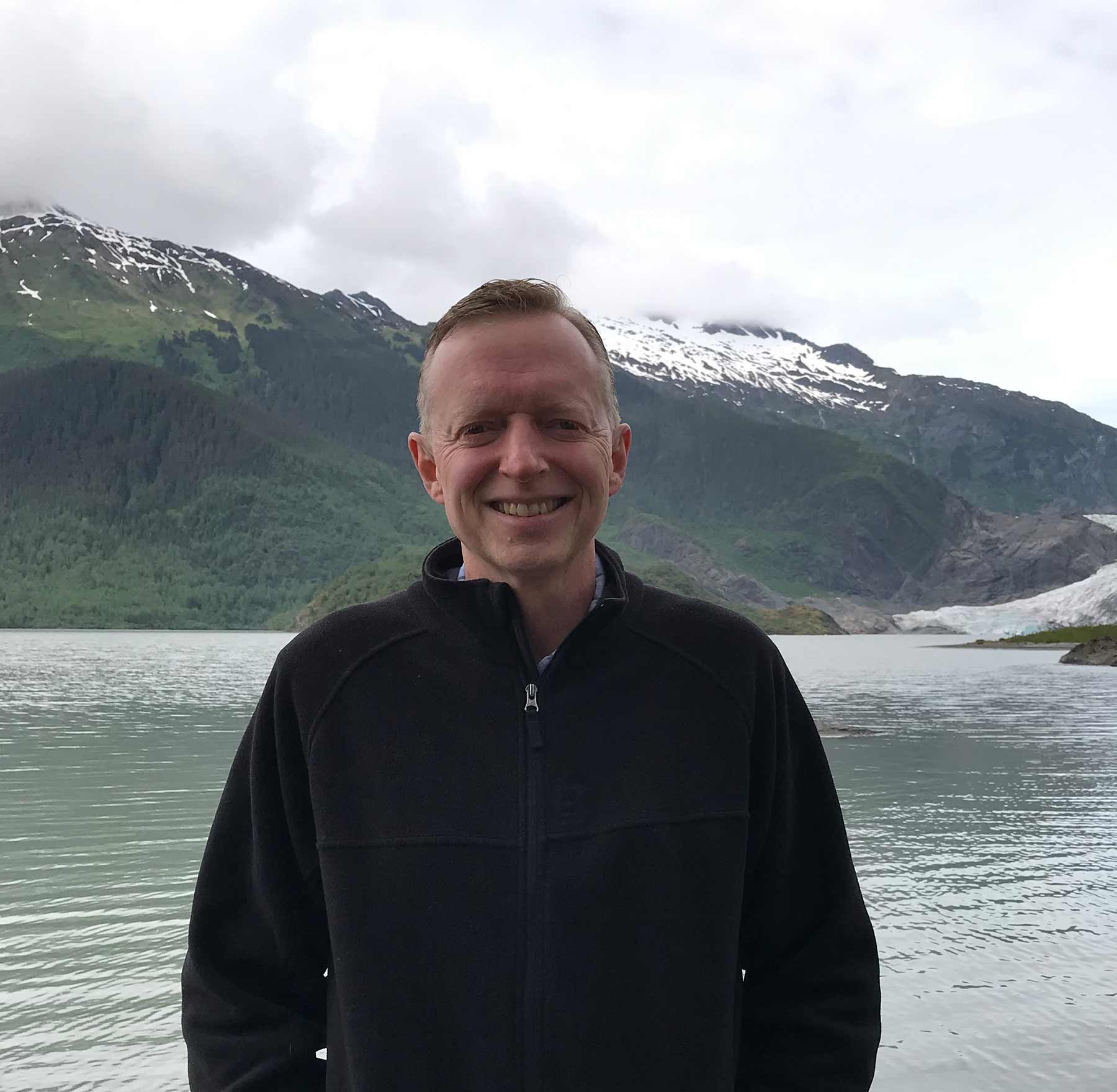 After a series of exams, biopsies and scans — West was diagnosed with Stage IV throat cancer caused by the Human Papillomavirus (HPV).
"I knew the lump was in my lymph node area and that scared me; so, to make sure everything was hopefully okay I went to see my doctor right away, and it turns out that decision saved my life because the lump I felt was an enlarged lymph node where the cancer had spread," said West.
West received a "primary source unknown" designation as part of his cancer diagnosis, which meant the origin of the cancer could not be found, although his doctors knew it was in the general area of his throat based on the particular strain of HPV involved. Because of this, an aggressive, more expansive treatment plan of surgery, chemotherapy and radiation was required.
According to the Centers for Disease Control and Prevention, HPV infects more than 13 million people every year and is prevalent in both men and women. HPV infections, if left undetected, can last for decades before eventually developing into cancer.
HPV causes approximately 36,000 new cases of cancer in men and women every year.
"HPV is a silent infection as there are typically few symptoms when people are first exposed to the virus, but we are seeing that it can lead to a cancer diagnosis sometimes 10 to 20 years after exposure," said Andrew Sharabi, MD, PhD, radiation oncologist at UC San Diego Health. "Head and neck cancer is especially complex to treat and requires a large multidisciplinary team to be treated effectively."
Research samples are currently being analyzed in Sharabi's lab to identify predictors of response, mechanisms of resistance, and next-generation treatments for HPV-associated cancers.
After going through surgical procedures, West was treated by Sharabi and received 35 sessions of radiation over a seven-week period, combined with chemotherapy, at Moores Cancer Center at UC San Diego Health.
"At the end of my treatment, I hurt so badly that I did not feel I had accomplished anything by finishing treatment, based on my perceived quality of life at that time," said West. "However, through the support and love of those around me, and through my unwavering faith in God, I quickly realized that I had accomplished something incredible – I had survived treatment, and I had been given a chance to go on with my life."
West finished his last radiation treatment on Dec. 6, 2017.
According to West, he has had a remarkable recovery since treatment. The majority of his side effects have subsided although it was a long and difficult road to recovery.
This December, he will be celebrating five years of being cancer free, a significant milestone for survivors. As a father of two, West now focuses his efforts on being a staunch advocate of the HPV vaccine for children which, according to physicians, can prevent many HPV-attributed cancers.
"I've made it a mission to help parents learn more about the HPV vaccine by sharing my story and emphasizing that all of what I went through can be prevented for their children based on the availability of the HPV vaccine," said West.
"If I can help prevent even one person and their family from ever having to deal with the horrors of an HPV cancer diagnosis, then I feel that I have turned that dark chapter in my life into something positive."
West's daughter has received the vaccine, and he plans on vaccinating his 9-year-old son this year at his annual check-up.
Currently, HPV vaccination rates are historically low, with the pandemic negatively impacting these rates even further.
"Since the HPV vaccine was introduced in 2006, the vaccination rates for it have tracked lower than other routine vaccines given at the 11- and 12-year wellness visits. During the pandemic, these rates fell even more," said Eyla Boies, MD, pediatrician with UC San Diego Health. "However, we know that the HPV vaccine is incredibly safe and highly effective in that it can prevent 90 percent of HPV-related cancers."
Through his advocacy work, West takes part in the SD Path Workgroup at Moores Cancer Center. Made up of health care leaders, community members and patients, the workgroup seeks to engage partners in health, pharmacy and school sectors to reduce the incidence of HPV-related cancers in San Diego County by increasing HPV vaccinations through clinical interventions, education and training, and advocacy.
UC San Diego Health uses a multidisciplinary approach to treat head and neck cancers, ensuring patients receive the best, science-based care. Moores Cancer Center at UC San Diego Health is the only NCI-designated comprehensive cancer center in San Diego, and employs specialized teams of experts to provide care for each and every patient, including surgeons, medical oncologists, radiation oncologists, medical physicists, nurses, dietitians, social workers, radiologists, dental rehabilitation, speech and language specialists, and patient navigators.
For the 2022-2023 U.S. News & World Report, UC San Diego Health ranked 20 for Cancer in the nation's top 50 programs, out of more than 4,500 hospitals nationwide.
The Hanna and Mark Gleiberman Head and Neck Cancer Center, housed within Moores Cancer Center at UC San Diego Health, pursues innovative clinical trials and advances leading edge research to ensure our health care teams can offer patients world-class compassionate care in a supportive environment.
Stay in the Know
Keep up with all the latest from UC San Diego. Subscribe to the newsletter today.