9 Fast Facts About Our Triton Applicants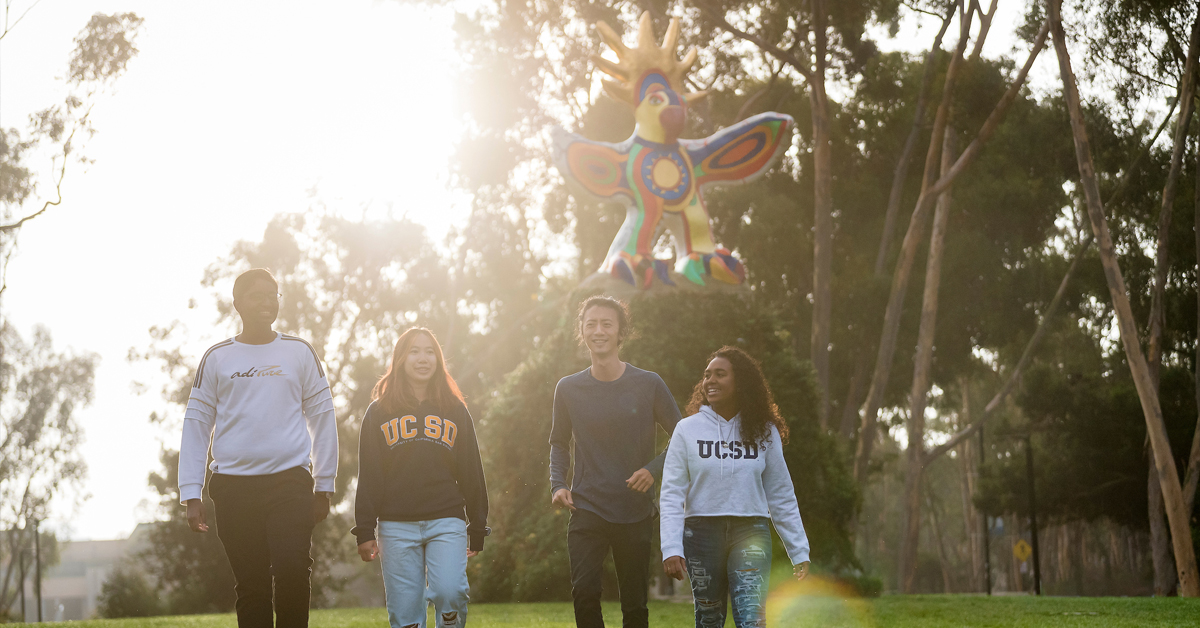 Published Date
By:
Topics:
Share This:
Article Content
It could be the sunny coastline or the strength of academic programs. Or maybe it's the chance to do interdisciplinary research alongside notable faculty. One thing's certain though—UC San Diego was top of mind for tens of thousands of applicants around the world as they considered which universities they favored most.
A total of 150,772 prospective Tritons from California and around the globe applied for Fall 2023 undergraduate study at UC San Diego. Among the 130,830 first-year applicants, 65% are California residents. The university also received 19,942 applications from transfer students, 86% of whom are California residents.
"We are grateful to be a top choice for students, receiving the second-highest number of applications in the nation," said Associate Vice Chancellor for Enrollment Management Jim Rawlins. "The caliber of students who apply each year continues to impress our team, and we celebrate the diverse strengths and unique academic backgrounds that each prospective Triton brings."
UC San Diego's Enrollment Management team spent last fall connecting with thousands of high school and community college students to share more about the pathway to college. The team participated in over 900 in-person school visits and college fairs, and nearly 6,000 prospective students joined events such as Triton Days, Triton Talk webinars, California Pop-Up Receptions and other outreach events, designed to reach students where they are.
Curious about who UC San Diego's prospective students are? Here are nine fast facts about our applicants.

1.
Nearly half of all transfer applicants from California Community Colleges and 38% of first year California applicants are first-generation.This means that neither parent has graduated from a four-year university.
2.
More than half of all transfer applicants from California Community Colleges and 42% of first year California applicants come from a low-income family. Each year UC San Diego administers half a billion dollars in financial aid for incoming and continuing students; nearly 70% of all students receive some form of aid. In addition, students can focus on their studies and reduce debt through programs like the University of California Tuition Stability Plan, which holds systemwide tuition fees flat for up to six years.
3.
More than one-third of all California applicants come from an underrepresented community. Among first-year California resident applicants, 32% identified as Chicanx/Latinx and 6% identified as African American. There was also a 13% increase in the number of first-year California applicants who identify as Native American. Among California resident transfer applicants from California Community colleges, 27% identify as Chicanx/Latinx and 6% identify as African American. Similarly, there was a 36% increase in the number of California resident transfer applicants who identify as Native American.
4.
Prospective Tritons originate from 154 countries across the globe as well as from all 50 U.S. states. Students from 6,971 high schools applied to UC San Diego. Among California residents, students represent 2,016 high schools, 117 California Community Colleges and 57 counties across the state.
5.
Applicants represent a diverse spectrum of genders. Half of all applicants to UC San Diego identified as women, and 45% identified as men. Two percent of students also identified as nonbinary or different gender and less than 1% identified as transgender. About 3% of the applicants did not answer this question.
6.
While the majority of students who submitted an application are between the ages of 17 to 19, students of all ages seek to attend. This year, applications were received from scholars ranging from 11 to 67 years old.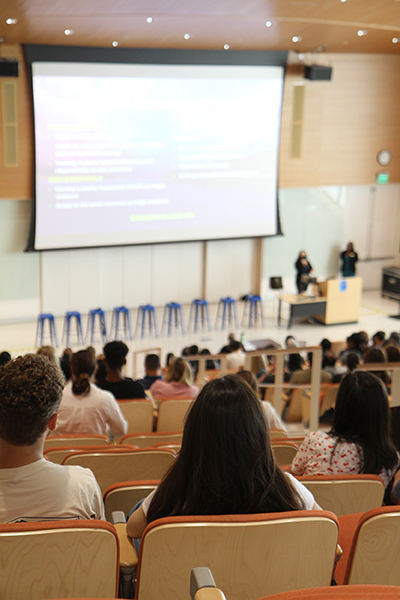 7.
UC San Diego offers more than 140 majors in a range of engaging fields, but several rise to the top among prospective students. The top 10 are biology; computer science and engineering; economics; psychology; mechanical and aerospace engineering; political science; chemistry and biochemistry; international studies; sociology; and mathematics.
8.
University of California applications go through a rigorous review, with 13 factors considered. One of them is the number of UC-approved honors courses–which includes courses designated as Advanced Placement (AP), International Baccalaureate Higher Level (IB HL), and designated Standard Level (IB SL)--and how they performed in them. This year's applicants completed an impressive average of 18 honors courses during their high school tenure.
9.
This is the first year that prospective first-year students can apply to attend Eighth College, which will welcome its first cohort of undergraduate students this fall. The college system is a time-honored benefit of attendance for Triton undergraduates; it unites students of different majors within communities and residential neighborhoods to build bonds. Eighth College focuses on the theme of engagement and community and will prepare students to equitably address the challenges of our society, from structural racism to economic disparity.
The review of applications is underway with offers of admission and financial aid going out by the end of March for first-year applicants and the end of April for transfer applicants. Learn more about UC San Diego's first-year admissions timeline and transfer admissions timeline.
Topics:
Share This:
Stay in the Know
Keep up with all the latest from UC San Diego. Subscribe to the newsletter today.