$5M from NSF to Empower Transfer Students to Earn Engineering Degrees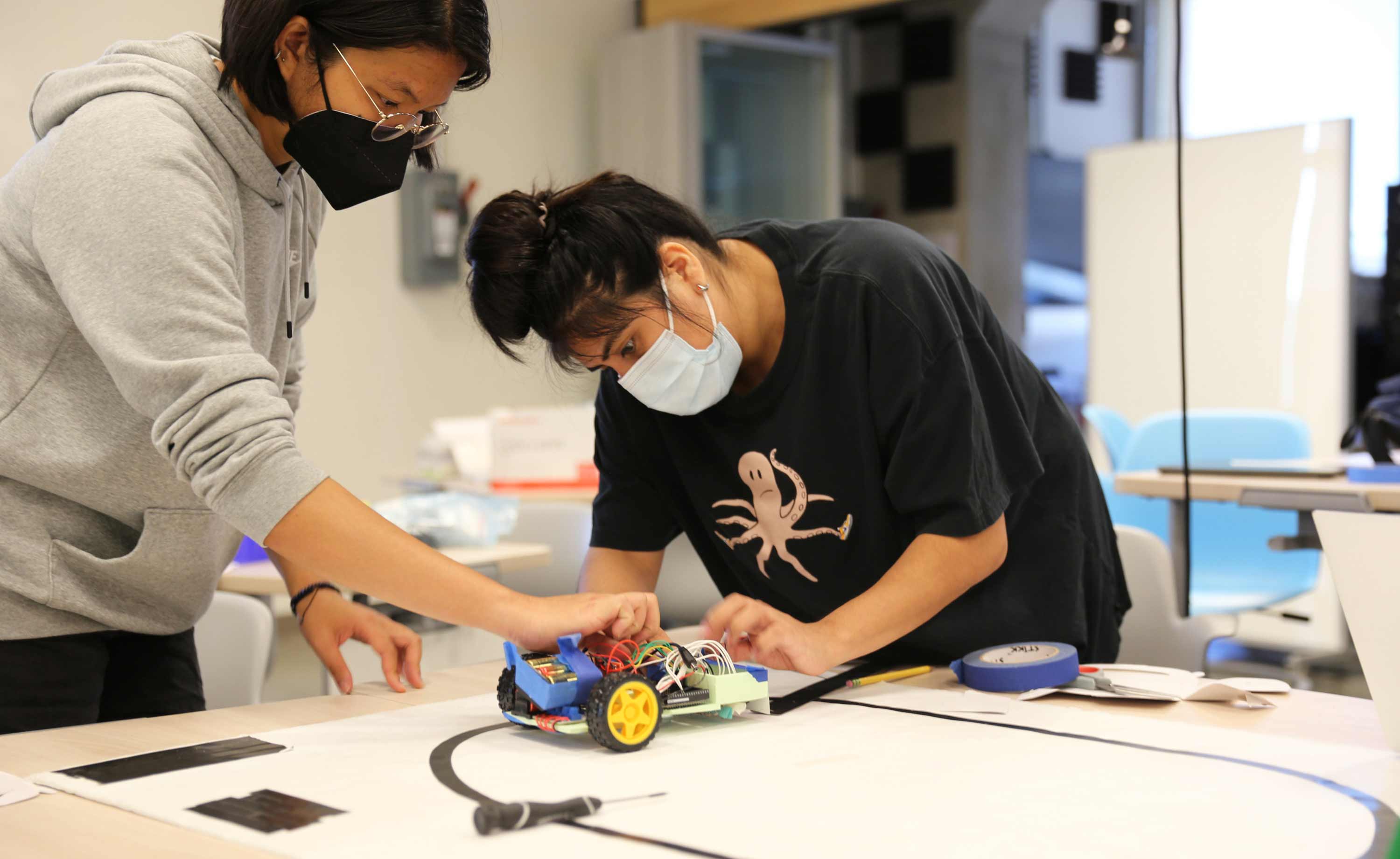 With a $5 million grant from the National Science Foundation (NSF), the University of California San Diego is leading a new effort to support low-income transfer students pursuing a bachelor's degree in engineering. The five-year program, called EMPOWER, will support engineering students at UC San Diego and two nearby community colleges, Southwestern College in Chula Vista, Calif., and Imperial Valley College in Imperial, Calif., working to eliminate opportunity gaps through comprehensive cohort-based, success-promoting programming and significant scholarships.
In addition to improving the educational experiences and outcomes of the students who directly participate, the program is designed to identify and document the most effective combinations of strategies for increasing the rate at which students who start at community colleges around the nation ultimately earn bachelor's degrees in engineering.
The EMPOWER program will provide transfer students studying engineering at UC San Diego, as well as engineering students at Southwestern College and Imperial Valley College—both of which are Hispanic-serving institutions—with a wide range of engaging and community-building academic and social experiences. In addition, participating students will receive significant scholarship support during the school year as well as paid summer research opportunities. This year-round financial support is designed to reduce or eliminate the need for these students to work part-time jobs while pursuing engineering degrees.
This EMPOWER program is part of an NSF effort called S-STEM (Scholarships in STEM) which is designed to enable low-income students with academic ability, talent or potential to pursue successful careers in promising science, technology, engineering and mathematics fields.
"Earning an engineering degree is difficult, there are no two ways about it," said Bill Lin, professor and chair of the Department of Electrical and Computer Engineering at UC San Diego and principal investigator of the EMPOWER grant. "With this new program, we are bringing together multiple strategies to support low-income transfer students in engineering through to graduation. The EMPOWER program is not a single summer research program or a single preparatory course, it's a comprehensive program across multiple years coupled with foundational scholarships. It's the totality and holistic nature of the program that will empower students to achieve an engineering degree."
EMPOWER Scholars
In addition to the financial support for accepted EMPOWER Scholars in the form of scholarships, the program is based on a research framework grounded in Schlossberg's Theory of Transitions, which shows that high-impact practices such as a strong peer network and access to mentors have enormous impact on student success. The EMPOWER program will create an end-to-end, cohort-based program designed to provide students with mentorship and guidance from faculty and alumni; a peer group of EMPOWER Scholars to cultivate a sense of belonging; and academic interventions including workshops and summer research opportunities.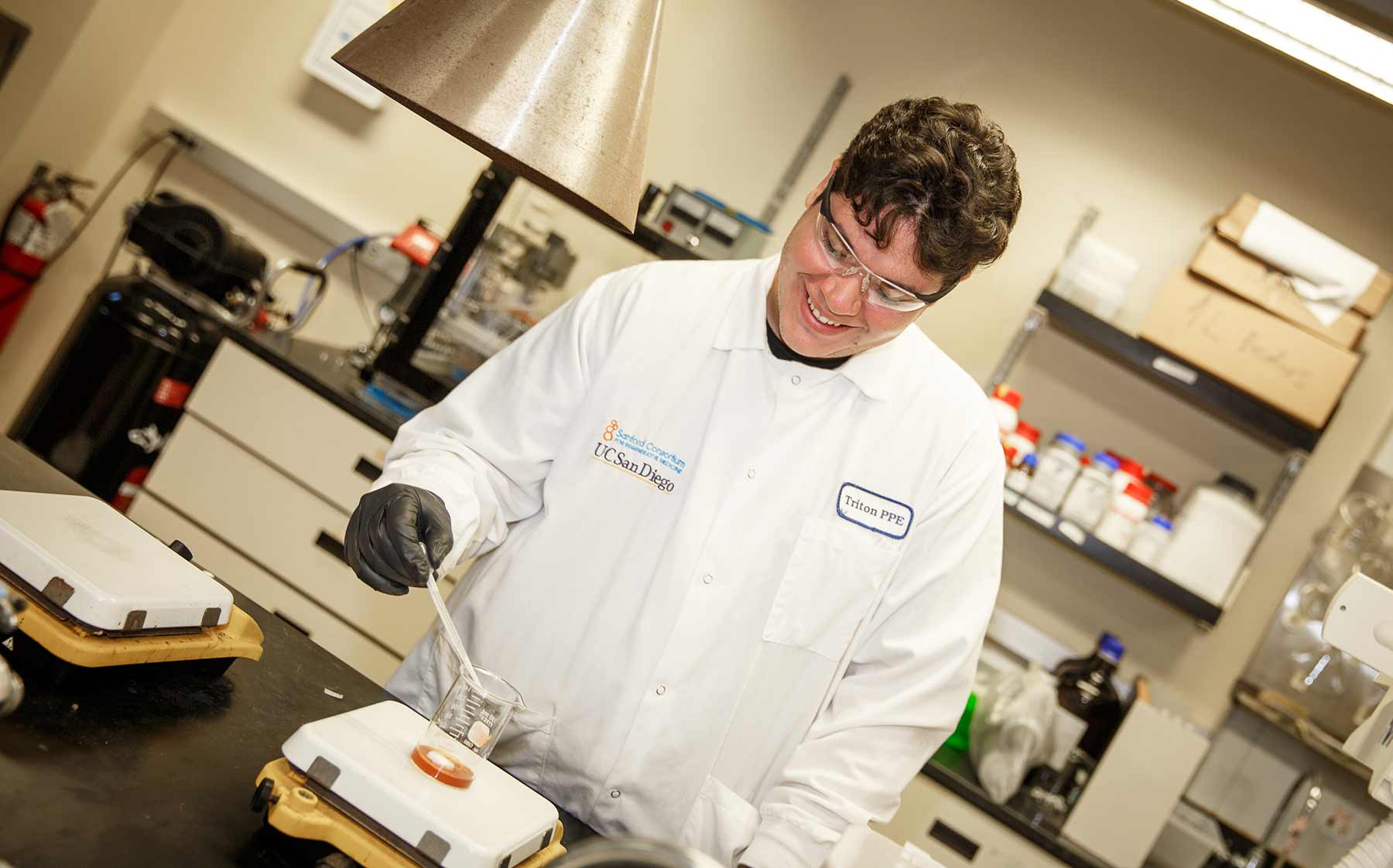 The first cohorts of EMPOWER Scholars at the community college partner campuses are expected to start in the spring semester of 2023, one each at both Imperial Valley College and Southwestern College, with the first cohort anticipated to start at UC San Diego in the spring or winter quarter of 2023. Students from the community colleges are welcome to apply to UC San Diego but are able to continue on to any four-year university. Transfer students from other community colleges are eligible to join the UC San Diego cohort, which is open to low-income students pursuing a degree in any department at the Jacobs School of Engineering.
EMPOWER Scholars at the community college level will receive a $7,500 scholarship per year, and scholars at UC San Diego will receive a $10,000 scholarship per year. EMPOWER Scholars will also participate in a summer undergraduate research experience with a $5,000 stipend.
"Imperial Valley College is excited about the opportunity to partner with UC San Diego to provide opportunities for our students to pursue engineering programs," said Jill Nelipovich, a professor of math and engineering at Imperial Valley College, and EMPOWER co-principal investigator. "UC San Diego has been integral to the launch of our engineering program and now, this partnership will empower underrepresented students by assisting with financial support and the professional growth necessary for success. It is an honor to work collaboratively to develop programs for the benefit of our engineering students."
While the cohort model is designed to help provide EMPOWER Scholars with a peer network and sense of belonging, access to faculty and alumni mentors is meant to help students know what is possible with an engineering degree and imagine themselves in roles that perhaps they hadn't previously known existed.
"We at Southwestern College (SWC) are extremely honored to partner with UC San Diego on this groundbreaking grant," said Dmitriy Kalantarov, assistant professor of engineering at Southwestern College and co-principal investigator for the EMPOWER program. "Research has shown that students who participate in these types of cohort models with research and mentoring not only have better persistence in STEM and higher GPAs, but these results cut across socioeconomic status, race and gender. We look forward to launching this grant and furthering our bond between the two schools."
A Collective Impact approach
Lin is also collaborating with co-principal investigators Jill Nelipovich, professor of engineering at Imperial Valley College, along with UC San Diego faculty Karcher Morris, a teaching professor in the Department of Electrical and Computer Engineering; Olivia Graeve, professor in the Department of Mechanical and Aerospace Engineering; David Artis, dean of Undergraduate Research Advancement; and Jaclyn Duerr, program manager for Transfer Student Success at UC San Diego. The EMPOWER Program is a collaboration between the Jacobs School of Engineering and the Undergraduate Research Hub at UC San Diego.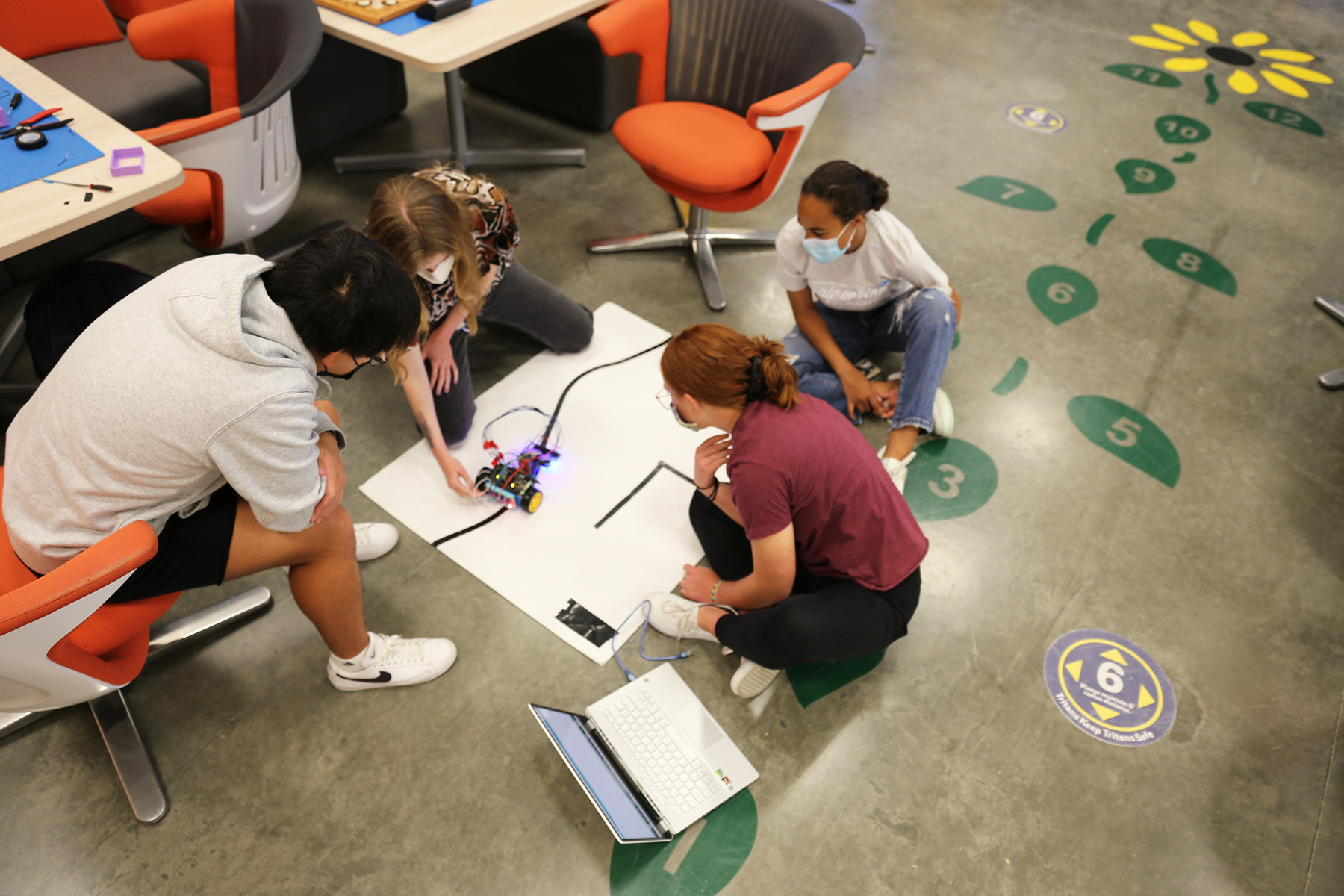 The cross-campus collaborative team will draw on experience and successes from existing enrichment programs run by the Undergraduate Research Hub, as well as programs housed in the IDEA Engineering Student Center at the Jacobs School of Engineering at UC San Diego, to leverage the campus' Collective Impact approach when it comes to supporting low-income transfer students.
The EMPOWER program's goal of erasing opportunity gaps for transfer engineering students is aligned with the campus' Collective Impact strategy. The interdisciplinary, multi-campus team will use the same shared measurements, a mutually reinforcing plan of action, and continuous communication with participants and program co-investigators to identify the effectiveness of the EMPOWER programs tactics and share what strategies prove to be most effective and what lessons can be implemented elsewhere to decrease the impact of inequitable distribution of resources or opportunities for other groups of students.
"It is fantastic that the NSF has recognized the multi-pronged strategy of the EMPOWER program to eliminate opportunity gaps for low-income transfer students pursuing engineering degrees," said Executive Vice Chancellor Elizabeth H. Simmons. "It is exactly this kind of cross-cutting, comprehensive solution leveraging the collective efforts of partners from across our campus and our region that will successfully deliver more talented, diverse engineers for our society."
Stay in the Know
Keep up with all the latest from UC San Diego. Subscribe to the newsletter today.