Celebrating 25 Years of the Women's Center
The Women's Center is one of six campus community centers where students, staff, faculty and alumni are invited to explore their identities and learn about the complex ways we experience gender. Photo by Erik Jepsen/University Communications.
The first unofficial Women's Resource Center was small but mighty. Established April 5, 1974, it was located in the Muir College "fishbowl," a small student-run space where women could find a comfy couch to sink into with a cup of coffee and freedom to talk openly.
In a 1978 article in The Guardian newspaper, student Sharon Baumgarten praised the space as the only dedicated place at UC San Diego for women to gather in community. "Many people are turned off when they hear the word 'feminist.' They think we're a group of aggressive, pushy women when in actuality we're just a group of individuals dedicated toward a common goal—sexual equality."
Nearly two decades later, student demand for a permanently funded and staffed space reached a tipping point. After several years of advocacy by the Women's Resource Center student organization and the Chancellor's Advisory Committee on the Status of Women, a new center was approved and opened on Oct. 14, 1996. This March we commemorate Women's "Herstory" Month as well as the 25th anniversary of UC San Diego's Women's Center.
"This milestone recognition provides an opportunity to celebrate the strides we've made towards gender equity in our community and a chance to reflect on the work still to be done," said Director of the Women's Center Marnie Brookolo.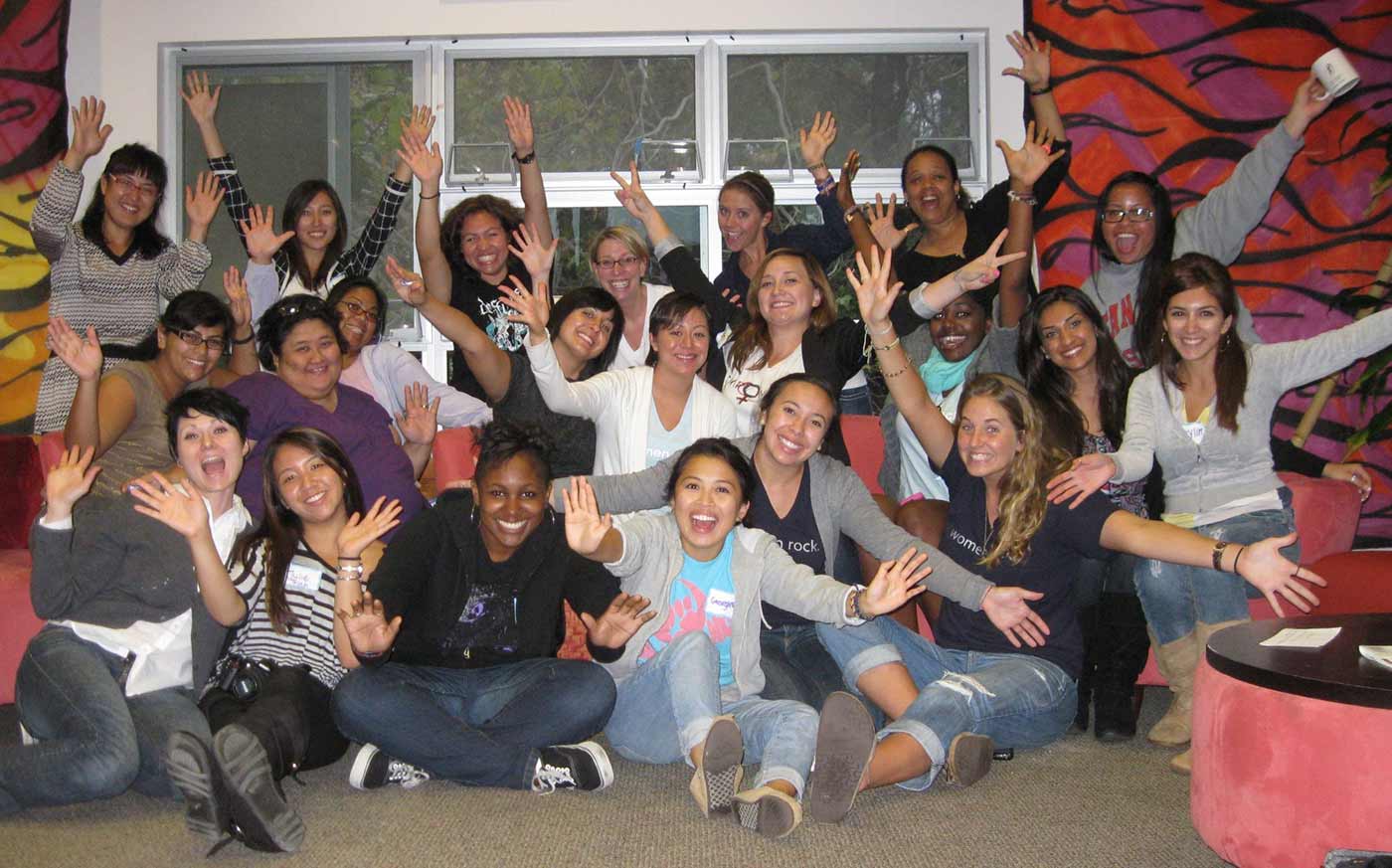 The Women's Center is one of six campus community centers led by the Office for Equity, Diversity and Inclusion. Students, staff, faculty and alumni of all gender identities are invited to visit the Women's Center to join in community, explore their own identities and engage with others to learn about the complex ways we experience gender. Each person is drawn to the center for different reasons, as shared by students, staff and alumna in the profiles here.
Uplifting the voices of all women
It wasn't long ago that Camila Lautz first got immersed in feminism and gender equity as part of the Women's Center VOICES Leadership program. The program inspired her to continue her engagement as the online and social media intern. In the role, Lautz helped cultivate community digitally during the pandemic as well as grow participation in events.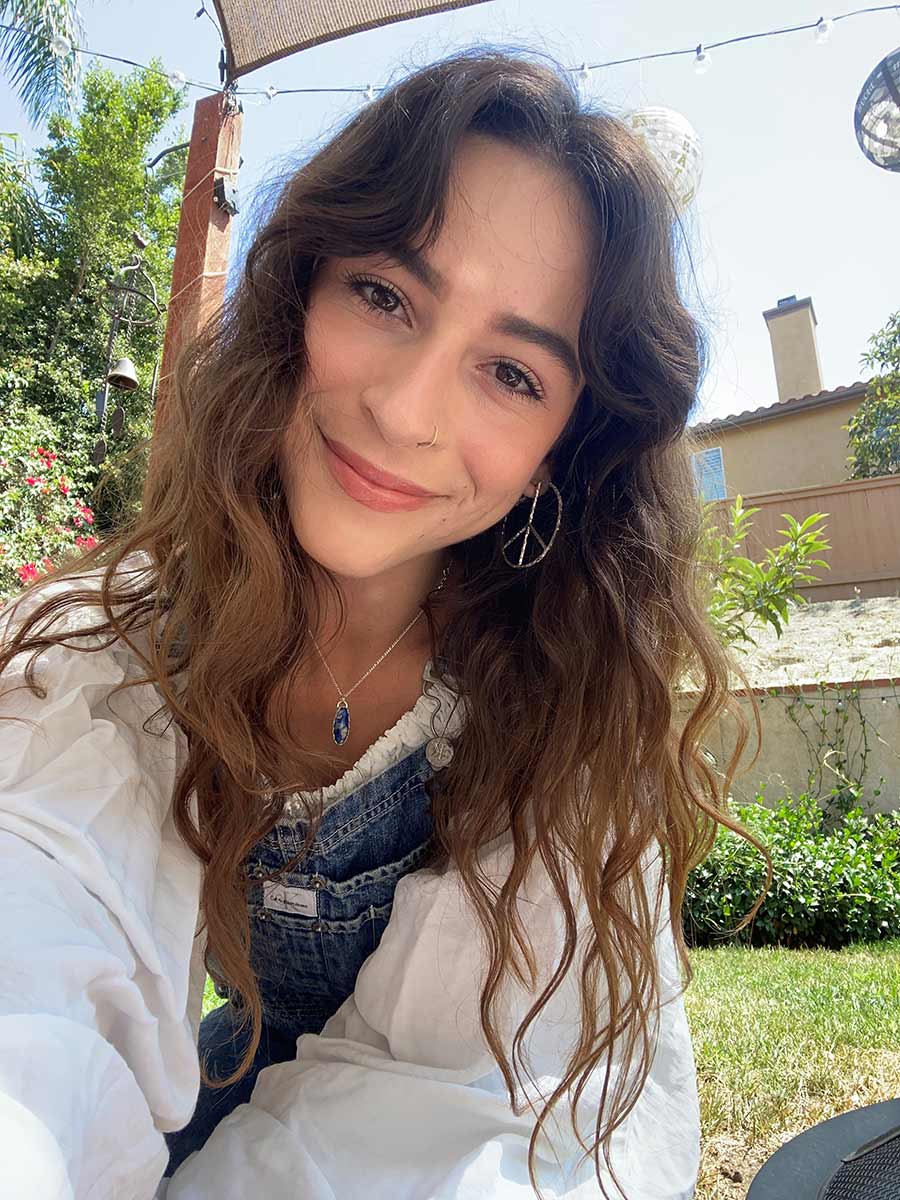 After graduating from UC San Diego in 2021 with a degree in political science and double minors in environmental studies and international studies, Lautz returned to the Women's Center as a program assistant. For her, it was an opportunity to come full circle. "I feel like I can help other students navigate their college experience while learning more about feminism and social justice along the way," she said. "There is so much learning that can happen at the Women's Center, and even if it is just planting the seed for more ideas to flourish later on, I love being able to be a part of that for other students, just like the Women's Center was for me."
For Lautz, the draw of the Women's Center goes beyond educational and leadership opportunities; it is a sense of unconditional belonging. "There is so much value in spaces like these where you are surrounded by people who want to help you learn and also want to learn from you," she explained. "The resource centers to me represent the history of student activism, fighting back and asking for these spaces on campus where they see themselves and their voices reflected, included and most importantly uplifted."
A tale of serendipity
When Marnie Brookolo first discovered the Women's Center as a junior at UC San Diego, she had no idea that just a decade later she would be leading it as director. She enrolled at the university to study political science, but soon found herself pulled toward social, racial and gender justice studies. "I had a lot of 'aha' moments in the Marshall College Dimensions of Culture program about things that I had experienced or felt but didn't really have the language to describe," she explained.
She joined the Women's Center as a work study student in 2002, became assistant director three years later and was appointed as director in 2012 after her predecessor accepted an unexpected offer. It was serendipity. Brookolo was able to fully engage her passion for helping students discover and grow in their identities and exploration of gender issues.
One of the contributions of which she is most proud is creating the center's internship program. "Each intern cohort brings so many different perspectives," said Brookolo. "One of my favorite things is getting to see interns challenge themselves around an issue that, maybe they were scared to work on but are doing it and seeing their growth while engaging with these topics. So much of our work is planting seeds."
Most importantly, Brookolo conveyed that the center is open to all as a space for students, staff, faculty and alumni to explore their identities and the vast array of experiences that are shaped by gender. "Gender frames our experiences and our world–and our understandings of gender are always evolving," said Brookolo "We strive to be gender expansive in our discussions and programming. We want to make sure that our space honors the complex ways that students experience their gender identity, and we continue to work towards the vision of a world where gender equity is achieved for all."
Taking bold action toward gender equity
Each year, the Women's Center invites interns to produce a gender action project on a subject they are passionate about. Junior Rebecca Karnani, a facilities and operations intern at the center, is focusing on women in economics and the role feminism will play in the future of the global economy.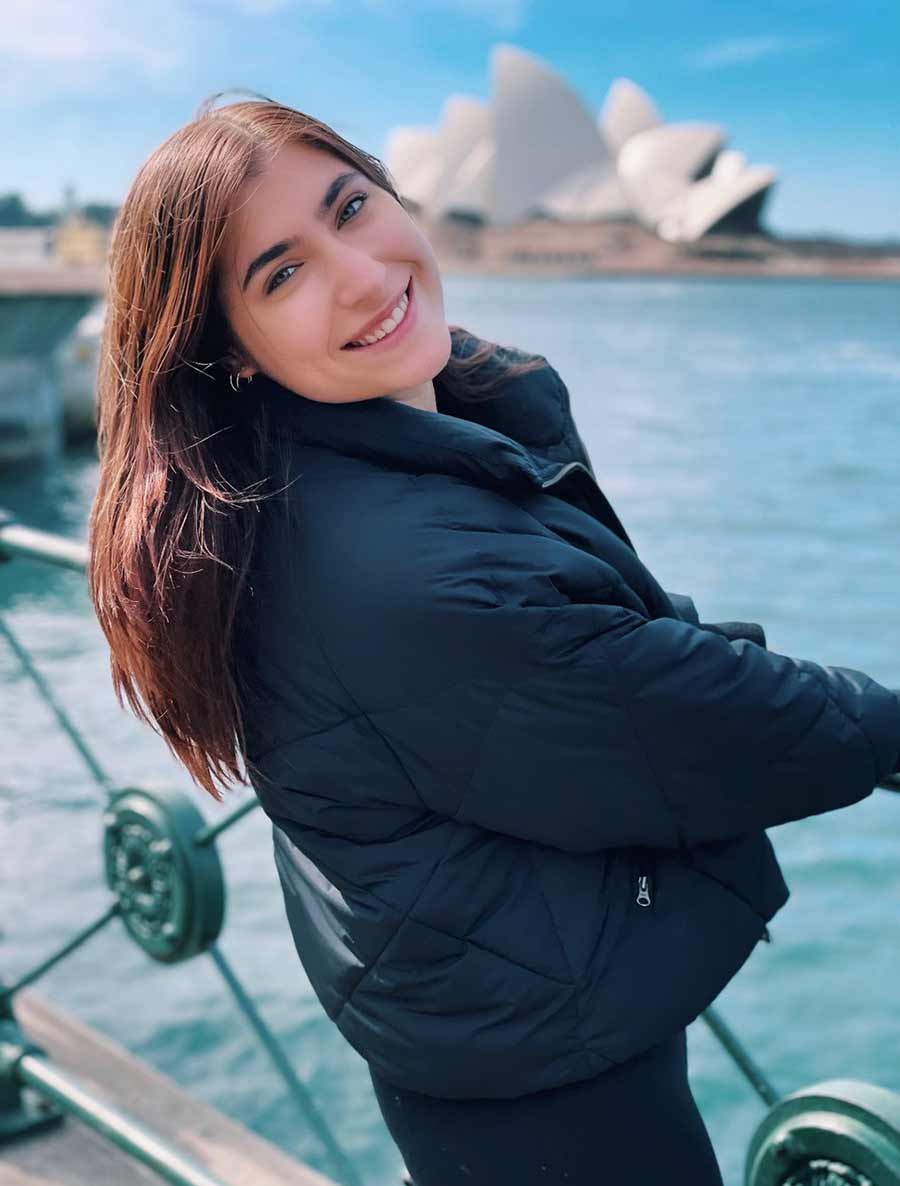 "I believe that our society does not set up women for financial success, which leads to greater disparities in gender equality and has many negative repercussions," explained Karnani, who is studying math and economics with a minor in critical gender studies. "In the future, I plan to work in female-run finance organizations that aim to help women become more financially independent."
Karnani recalls touring UC San Diego as a prospective student and learning about the Women's Center; it was then she made it her goal to get involved. In her current role, Karnani values the opportunity to give back to the community and grow as a leader. "The intern program is unique because in addition to working at the center we take seminars, taught by our supervisors, that are centered around learning more about feminist theory and the gender issues that our society is currently facing. I found this incredibly helpful when I stepped into the role because I felt like I could do a better job of educating our community due to this new knowledge."
A space that feels like home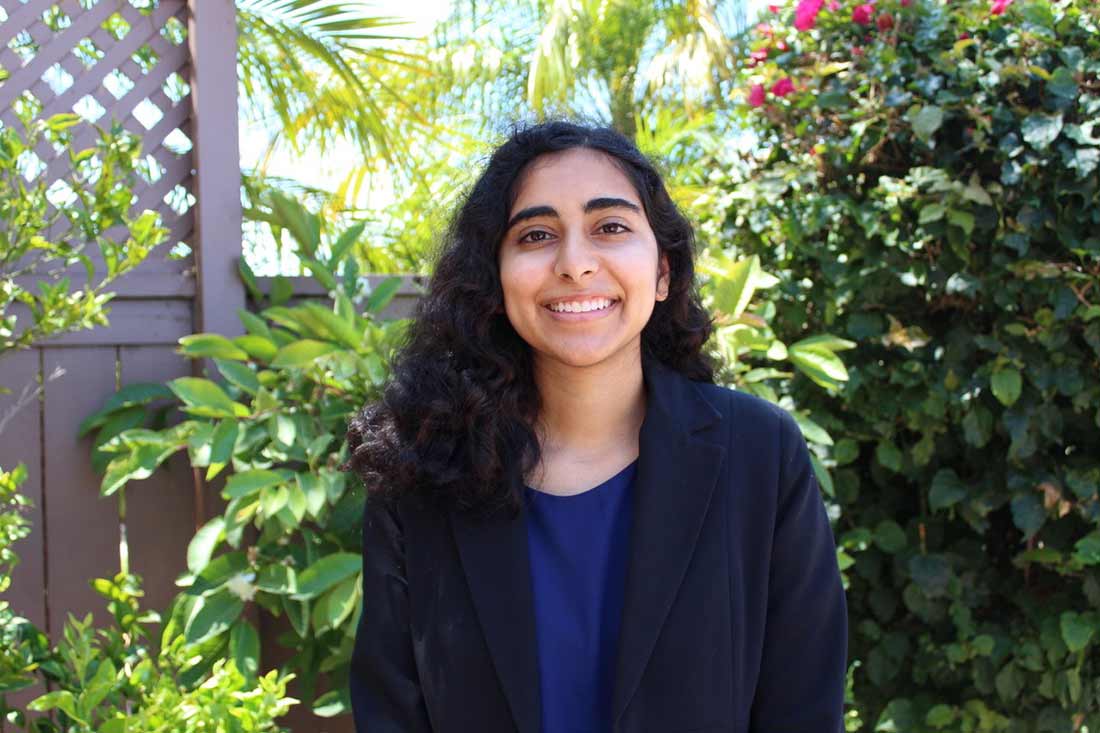 Global Health senior Mariyah Shad first discovered the Women's Center in her second year at UC San Diego—and she instantly felt like she was home. Shad currently serves as an intern for Gender Buffet, a center program that offers an open forum for students to talk freely on a range of topics, from language to book recommendations and women's health.
"I've learned so much from the community members that come participate [in Gender Buffet]," said Shad. "Being involved with the Women's Center has confirmed my love of social justice work and programming. My future aspirations are to continue to do something in this vein but with a health-centered focus."
On the benefit of having a Women's Center, Shad explained that it's the pairing of place and programming that shines. "It is so important for students of marginalized genders to have both a welcoming place to be (which is significant on such a big campus like UC San Diego) and programs to participate in to be able to express themselves and meet new people."
Stay in the Know
Keep up with all the latest from UC San Diego. Subscribe to the newsletter today.