YWCA Recognizes UC San Diego Professor Elizabeth Reed as a TWIN Humanitarian
Published Date
Article Content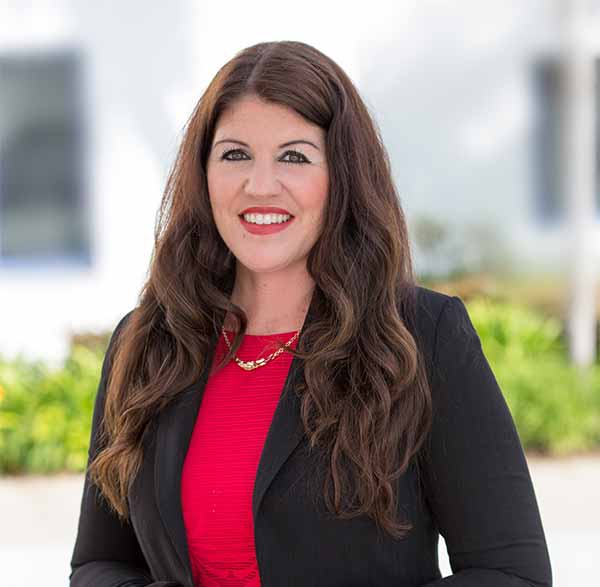 Elizabeth Reed, assistant professor in the School of Medicine at the University of California San Diego, was honored at the April 29 YWCA Tribute to Women & Industry Awards (TWIN) as a TWIN Humanitarian. The awards recognize women in a managerial, executive or leadership role for their extraordinary dedication that inspires, empowers and advances the greater San Diego community.
Based in the Division of Global Public Health and the Center on Gender Equity and Health, Reed conducts research related to the intersection of gender inequality, poverty and health. The findings of her research support the development of public health strategies, particularly those that promote economic opportunity, to ensure the health and safety of women and girls.
The YWCA website describes a TWIN Humanitarian: "This beneficent woman is dedicated to empowering women throughout the greater community. Her influence extends beyond her workplace as she generously shares knowledge and expertise to help other women succeed. She is often actively involved in charitable organizations that help women improve their lives and achieve self-sufficiency. The TWIN Humanitarian inspires action and is devoted to engaging women to transform the community."
Reed said, "Receiving recognition from the San Diego YWCA is truly an honor and a reflection of the passion and commitment of our team of researchers and community partners. The women and girls participating in our research share their stories of immense hardship, including partner and family violence, sex trafficking, and dire poverty. Women often tell us that they want their stories heard and used to improve the lives of all women and girls."
Currently, Reed has research projects focused on microfinance and HIV prevention, economic vulnerability and adolescent sexual/reproductive health, food security and immigrant/refugee health, as well as the evaluation of programs related to reproductive health and the prevention of partner/sexual violence. Her research is based in the U.S., Latin America, South Asia and Africa.
Reed holds an MPH from Boston University and received her ScD in Social Epidemiology at Harvard School of Public Health. She trained as a postdoctoral associate at Yale University Center for Research on AIDS and at the Duke Global Health Institute.
For additional information on the YWCA and the TWIN Award, please visit: ywcasandiego.org.
Stay in the Know
Keep up with all the latest from UC San Diego. Subscribe to the newsletter today.