Women Who Mean Business
UC San Diego ranks in top 25 for female-founded startups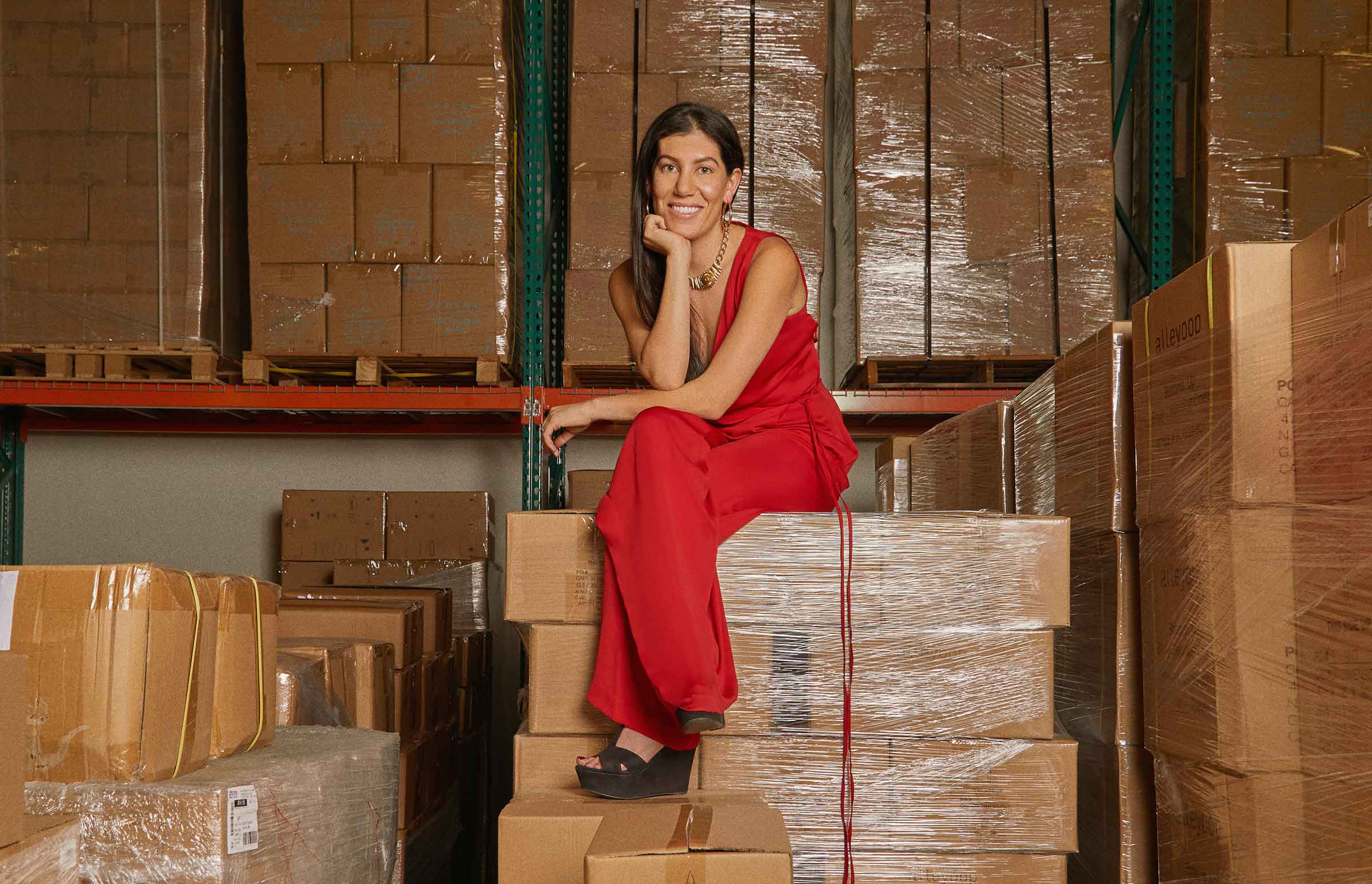 Leila Kashani,'08, Communication. Founder and Director of Fun, Alleyoop
Women are on the rise. According to the latest U.S. census data, they make up more than 50% of the population. They also earn more degrees at every level (associate's, bachelor's, master's and doctoral) than men. And Kauffman Fellows Research Center states that between 2000-2018, the number of startups with at least one female founder rose from 4% to 20%.
The University of California San Diego is proud to have been named a top 25 undergraduate university for female-founded startups by Pitchbook, a financial data and software company.
Pitchbook tracked companies that raised their first round of funding between January 1, 2006 and August 31, 2019. UC San Diego landed in the No. 22 spot with 45 female founders whose companies raised over $580 million in first-round funding.
UC San Diego Chancellor Pradeep Khosla isn't surprised by those statistics. "This ranking from Pitchbook affirms UC San Diego women excel in entrepreneurship. They learn the Triton way, under excellent instructors. Over the years, we have developed really strong programs on campus, including our student start-up incubator, The Basement, and Entrepreneurs-in-Residence mentor program. Triton women are solving real-world problems, impacting communities, and driving economic development," he said.
Paul Roben, associate vice chancellor for Innovation and Commercialization is encouraged to see the number of female alumni who have found success as entrepreneurs, saying, "As we continue to expand our innovation ecosystem on campus, we are also looking for ways to ensure that underrepresented minorities have equal access to programs and opportunities for success. This is one indication that we are moving in the right direction and providing everyone the support they need to succeed in the startup world."
Here is a peek into the businesses of six of the outstanding 45 alumni female founders.
---
Ellen Chen, '95, Economics
Co-founder, Mendocino Farms
Mendocino Farms was founded in 2005 as a premium, fast-casual neighborhood eatery before "fast casual" was even a concept. Blurring the lines between fast food and fine dining, "Mendo" is known for its gourmet sandwiches and healthy salads. Chen admits it can be frustrating as a female founder, especially when talking to potential investors, who automatically assumed her husband was the founder. Still, she feels fortunate to be an entrepreneur at a time when there is more opportunity available to everyone. As for her time at UC San Diego, she says an accounting course she took as a prerequisite has proved invaluable in running a business.
---
Rachel Dreilinger, '99, Bioengineering
Co-founder and CEO, NeuraMedica Inc.
NeuraMedica is developing a bioabsorbable surgical clip that can help neurosurgeons and orthopedic spine surgeons more quickly and easily repair the dura mater during spinal surgery. The dura is the membrane that covers and protects the brain, spinal cord and cerebrospinal fluid. It is a small device that can have a big impact, with product launch slated for early 2021. Dreilingeris proud of her resiliency and determination despite the obstacles she has faced as a Native female entrepreneur: "I didn't quit, and now I can use my influence to create more inclusive companies and environments that value and respect diversity."
---
Lindsey Handley, '15, Chemistry and Biochemistry, Ph.D.
Co-founder and COO, ThoughtSTEM and MetaCoders
When Handley was in graduate school, she used her spare time to teach young kids how to code—something no one else seemed to be doing. As word of mouth spread, she realized she had a viable business on her hands and launched ThoughtSTEM, a county-wide program that teaches kids K-12 coding through familiar characters and games. Handley said people were often surprised to see a young female entrepreneur in the STEM field and had to learn how to overcome the subtle biases we all hold. She is thankful for Rady School of Management's mystartupXX (now StartR Inclusion), which provided valuable mentorship and funding insight.
---
Leila Kashani, '08, Communication
Founder and Director of Fun, Alleyoop
Determined to give women their time back, Kashani founded beauty company Alleyoop—named after the basketball term where one player assists another in scoring. Alleyoop's cosmetics and body care products are all multi-taskers meant to help busy women pare down their beauty routines without sacrificing feeling beautiful. She feels lucky to have the opportunity to be CEO of her own company—an option that wasn't available to women very long ago—but admits as a working mother, she sometimes felt she had to work extra hard to prove herself, even at her own company. Because of that, one of the most important lessons she learned was to understand the business inside and out, but then delegate responsibility to people you trust.
---
Elizabeth Muller, '99, Mathematics
Co-founder, Deep Isolation
Deep Isolation provides a service almost anyone else would be afraid to: nuclear waste disposal. Working with communities and environmental groups, Deep Isolation uses an innovative approach based on directional drilling to isolate nuclear waste deep underground—considered by many scientists as the only safe option for permanent disposal. They have two Nobel laureates and a former Secretary of Energy on their advisory board and have raised $14 million in seed funding. Muller is a female founder and CEO in multiple male-dominated fields (drilling, nuclear and clean tech) but points out the positives, such as her voice being recognizable on teleconferences and that people tend to remember her. Nuclear waste disposal is an unsolved problem, and Muller says the industry needs a fresh approach in order to advance.
---
Ann Crady Weiss, '93, Psychology
Co-founder, Hatch (formerly Hatch Baby)
Weiss originally started Hatch Baby with a "smart" baby changing pad that could track a baby's weight loss/gain through an app. Although that product is still available, Weiss realized her real passion was in helping families get a good night's sleep. Hatch rebranded and launched Rest, a smart lighting device that helps kids get the sleep they need. Soon, they'll launch Restore, a similar product geared toward adults. With a successful pitch on season 7 of Shark Tankand an investment from Amazon, Weiss is happy to say, "I absolutely love my career." Although she may have faced obstacles as a female founder, she isn't keen to focus on them: "I don't want to have the mindset that I'll be treated differently because it might make me act differently than I otherwise would. "
Stay in the Know
Keep up with all the latest from UC San Diego. Subscribe to the newsletter today.