Published Date
UC San Diego's Black Resource Center Offers New Student Transition Activities
New UC San Diego students participated in inaugural first-year transition activities offered Sept. 27 through the Black Resource Center's Success Institute. The one-day program, offered at no expense, is designed to foster a strong sense of community for students, connecting first-year and transfer students with key support services that encourage engagement, retention and graduation.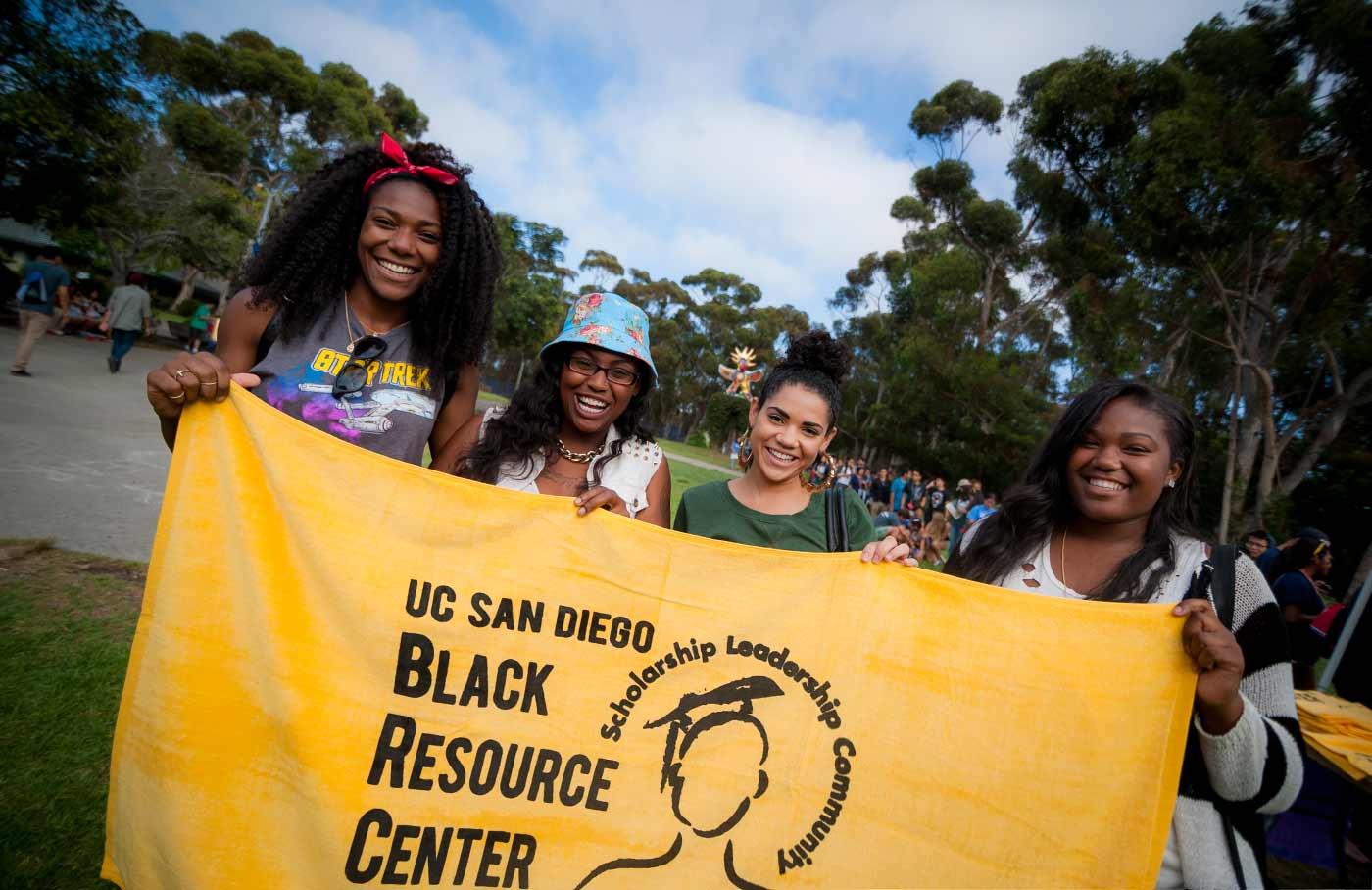 According to Black Resource Center Director Stacia Solomon, The BRC Success Institute is a transitional experience for incoming students, creating a circle of support while connecting new students with key support services necessary for academic success. Participants were introduced to campus leaders and administrators, provided information about campus resources, and given the opportunity to network with continuing students and alumni as well as learn about campus leadership opportunities.
The new student transition activities are intended to support historically underrepresented students who may start the academic year without connections to resources that are made available through the comprehensive college orientations. Some students don't attend summer orientation sessions because of the cost, or conflict with family plans. With additional support provided by the center, students can get information and connections that will help them successfully navigate their academic journey. This resource network for Black/African American transfer students will accelerate their adjustment to UC San Diego and contribute to their undergraduate and post baccalaureate success.
To learn more, visit the Black Resource Center at http://brc.ucsd.edu.
Stay in the Know
Keep up with all the latest from UC San Diego. Subscribe to the newsletter today.