UC San Diego Library to Hold Book Launch for New Dr. Seuss Book July 28
Published Date
Article Content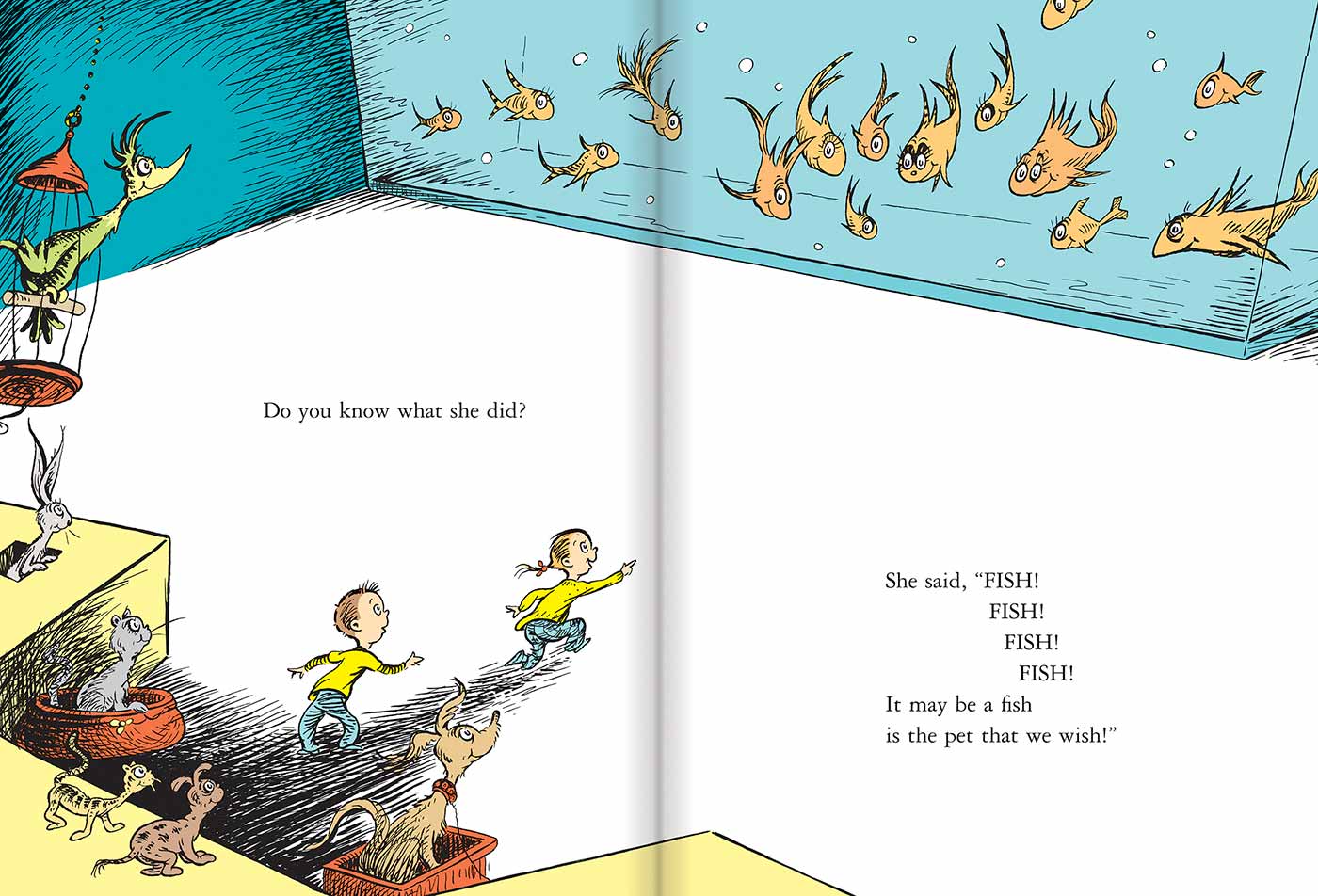 Dr. Seuss fans will not want to miss a book launch on Tuesday, July 28 in UC San Diego's Geisel Library, to celebrate the release of the new Dr. Seuss book, What Pet Should I Get?. At the event, the UC San Diego Bookstore will be selling a limited number of copies of the new book, which will be released publicly by Random House on July 28.
The event will be held from 11 a.m. to 1 p.m. in the Seuss Room Foyer in Geisel Library on the UC San Diego campus. Along with the book sale, "Boids & Beasties," the Library's annual exhibition of original drawings and sketches by Theodor Seuss Geisel will be on view, including original materials from What Pet Should I Get?. Lemonade and animal crackers will be served.
What Pet Should I Get? is based on materials that were donated in 2013 by Audrey Geisel to the UC San Diego Library's Dr. Seuss Collection, the primary repository for Theodor Seuss Geisel's creative works. The Library's Mandeville Special Collections houses more than 15,000 items in its Dr. Seuss Collection, including original drawings, sketches, manuscript drafts, books, notebooks, photographs and memorabilia, documenting the full range of Theodor Seuss Geisel's creative achievements, from his high school activities in 1919 through his death in 1991.
Stay in the Know
Keep up with all the latest from UC San Diego. Subscribe to the newsletter today.