UC San Diego Staff Member Mario Aguilera Earns Prestigious Science Writing Award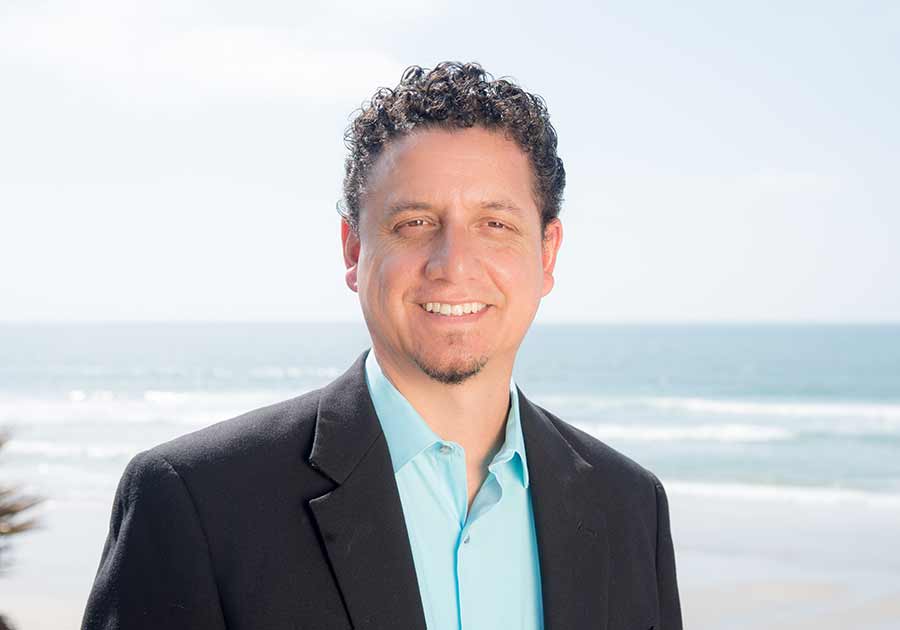 UC San Diego Director of Communications for Biological Sciences Mario Aguilera has received the National Association of Sciences Writers (NASW) 2021 Excellence in Institutional Writing Award.
The NASW presented the award at its virtual ScienceWriters2021 event on Sept. 29, honoring Aguilera in the short-form category for his story, "Drug Lord's Hippos Make Their Mark on Foreign Ecosystem." Last year, Aguilera received Honorable Mention in the same category.
In the feature story, Aguilera details the presence of an expanding hippopotamus population near drug lord Pablo Escobar's family zoo in Colombia. He shares research published in the journal Ecology, outlining how UC San Diego scientists and Colombian colleagues have provided the first scientific assessment of the impact that the hippos are having on Colombia's aquatic ecosystems. Aguilera also highlights key findings from Biological Sciences Professor Jonathan Shurin, noting how the two-year project can help officials determine how to handle an invasive hippo population that could exponentially grow to the thousands.
"It's breathtaking to be recognized by such a prominent organization," said Aguilera. "As a longtime NASW member, I know that the organization only recently started to recognize the work of institutional science writers, so I truly appreciate this honor. I'm also thankful for Professor Shurin's insights on this captivating research—it's not every day you're given the opportunity to communicate at the crossroads of science, hippos and a notorious drug lord."
Commenting on the piece, judges stated: "This is a fascinating story—the kind you can't help but tell your friends about. The writer makes the most of its inherent drama with crisp, lively writing and clearly articulates the scientific importance of this unique cross-cultural collaboration."
First granted in 2018, the NASW Excellence in Institutional Writing Awards recognize "high-caliber publicly accessible science writing produced on behalf of an institution or other non-media organization." The National Association of Science Writers is the largest organization devoted to the professional interests of science writers.
A member of the UC San Diego staff community for 24 years, Aguilera has served as the director of communications for the Division of Biological Sciences since 2017. Prior to his current role, he was a public information officer/science writer and worked at Scripps Institution of Oceanography. He has covered a broad array of research on campus, from COVID-19 innovation and brain maps, to synthetically engineered mosquitoes and sleep health.
Aguilera also serves as co-leader of the campus' Research Communications Program, which trains scientists to clearly and effectively communicate their research to public audiences. He is a longtime member of NASW, the San Diego Science Writers Association and an alumnus of UC San Diego's Department of Communication.
To learn more about the NASW Excellence in Institutional Writing Award, please see the organization's full press release.
Stay in the Know
Keep up with all the latest from UC San Diego. Subscribe to the newsletter today.