Changing the World Through Philanthropy: UC San Diego Raises $3.05 Billion as Campaign for UC San Diego Concludes
From scholarships and fellowships to research to address the world's greatest challenges, funds from more than 163,000 donors are making a difference locally, nationally and around the globe
The University of California San Diego has reached the conclusion of its landmark Campaign for UC San Diego, raising a total of $3.05 billion in philanthropic support over a span of 10 years. The funds have spurred a significant campus transformation, increased access with scholarships and fellowships for the next generation of leaders and expanded the university's positive global impact with research that is addressing some of the world's most pressing concerns.
Founded in 1960, UC San Diego is the nation's youngest university to reach a multibillion-dollar fundraising goal in a single campaign, raising $1 billion more than the original $2 billion goal. More than 163,000 supporters designated charitable gifts and grants to over 450 different areas across campus, including UC San Diego Health and Scripps Institution of Oceanography. In the final year of the Campaign, which concluded on June 30, 2022, the campus raised a record-breaking $420 million, setting an upward trajectory for continued transformation and impact.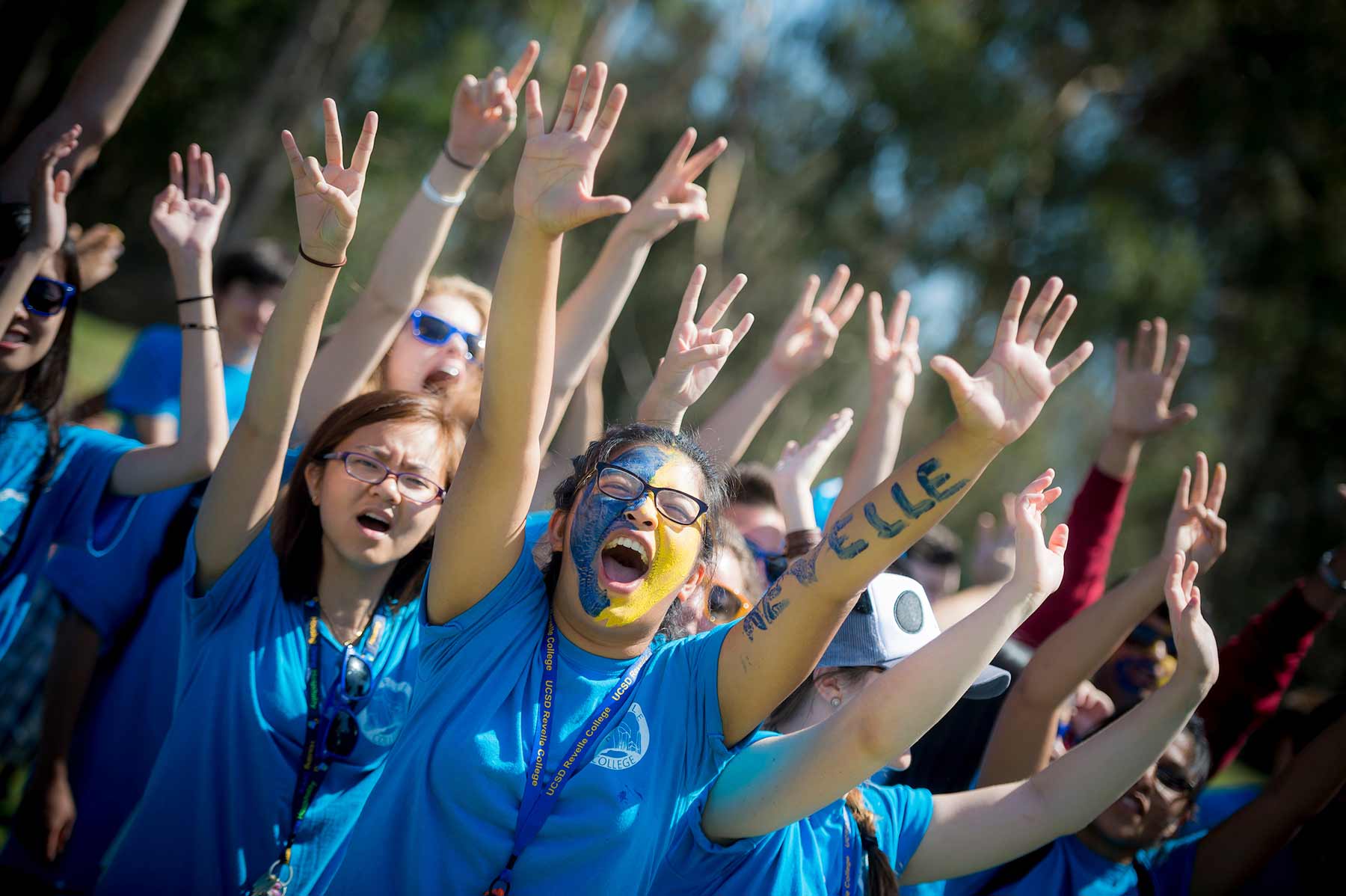 "The incredible support from our generous donors during the Campaign for UC San Diego has fueled a remarkable physical, intellectual and cultural transformation that has greatly enhanced the experiences of our students, our patients and our greater San Diego community, in addition to benefiting countless lives around the globe," said Chancellor Pradeep K. Khosla. "Belief in UC San Diego as a force for change gave us three billion new reasons to keep exploring, to keep discovering and to keep impacting the world around us."
Campaign for UC San Diego volunteer leadership played a critical role in the success of the Campaign. Honorary co-chairs Joan and Irwin Jacobs, Ernest Rady and T. Denny Sanford set the foundation for the Campaign's success with gifts including $100 million from the Jacobs to establish the Jacobs Medical Center at UC San Diego Health, a commitment of $100 million from Ernest and Evelyn Rady for the Rady School of Management, and $200 million in total funds from Sanford to establish both the Sanford Stem Cell Clinical Center at UC San Diego Health and the T. Denny Sanford Institute for Empathy and Compassion.
In addition, more than 100 alumni and community members stepped up to lead this historic effort as members of the Campaign for UC San Diego Cabinet. Every cabinet member donated to the Campaign, generating support totaling $1 billion. More than half of the cabinet was composed of alumni, including cabinet co-chairs Ken Kroner, PhD '88, and Aryeh Bourkoff '95, who each supported the Campaign with multimillion-dollar gifts. Many members of the Cabinet are also current or former trustees of the UC San Diego Foundation.
Overall, alumni giving also went up significantly. More than 45,600 alumni donors gave $257 million in gifts, representing an increase of 1,300% over the last campaign.
"We are so incredibly proud of how UC San Diego alumni have come together over the past decade to support their alma mater as a collective group," said Kimberley Phillips Boehm '82, UC San Diego Alumni president from 2020-22. "This support is driving the university's upward trajectory as it makes a difference for future generations of students, spurs innovative research, enhances medicine and transforms our campus."
Supporting the next generation of changemakers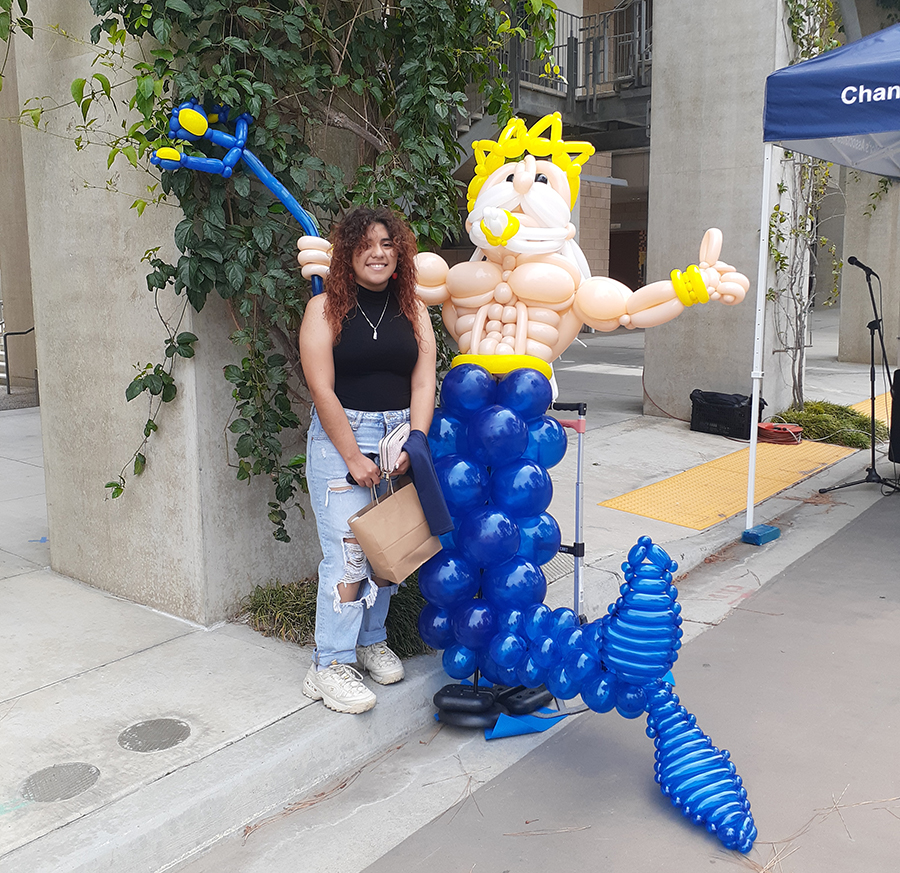 A key priority of the Campaign for UC San Diego was supporting its outstanding undergraduate and graduate students. The campus raised approximately $378 million for student support and success during the course of the Campaign, creating 315 new scholarship funds, including 163 endowed scholarships, which will remain in perpetuity. In addition, 184 new graduate fellowship funds were established, including 66 endowed fellowships.
A vital program established during the Campaign for UC San Diego was the Chancellor's Associates Scholars Program (CASP). In addition to providing full tuition, fees and housing for high-achieving students from underrepresented communities, the program supports students with a wide range of services and opportunities to ensure that they thrive on campus and are fully engaged in academics, student life and in university experiences. Supported by $8 million in private support, the scholarship has been awarded to more than 1,800 students.
Itzel Guadalupe Jimenez Jimenez '25, a Karen and Jeff Silberman Chancellor's Associates Scholar and Lincoln High School graduate, chose to major in Spanish literature, recalling a childhood memory of being in an emergency room while her mother struggled to overcome language barriers. She plans to pursue a career as a translator in the health care industry with the goal of helping all patients get the care they need.
"The Chancellor's Associates Scholarship has given me a chance to study and pursue my dream career," said Jimenez Jimenez. "Receiving this scholarship really means a lot to me because it is one less thing my family has to worry about."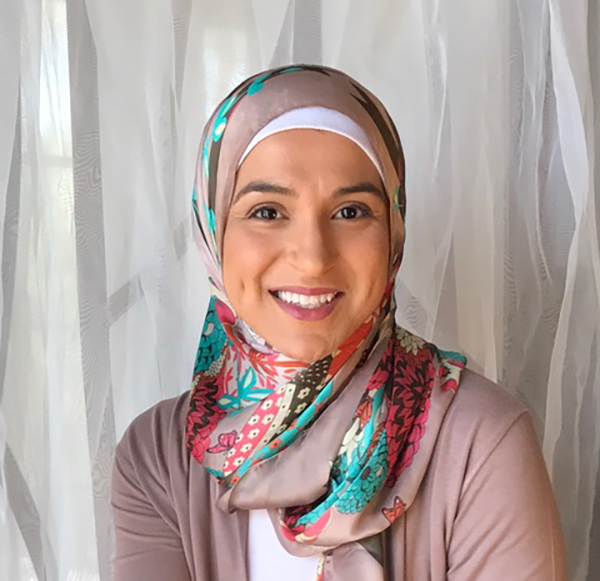 In 2021, Chancellor Khosla announced the Chancellor's Scholarship and Fellowship Challenge to boost funding for students on campus. Gifts to undergraduate scholarships, graduate fellowships and health-related professional school scholarships were matched 1:2 by the chancellor. At the close of the challenge, a total of $21 million was raised in gifts and matching funds.
Jerri-Ann and Gary E. Jacobs '79, pledged a total of $2 million to student support as part of the challenge, including adding $1 million to the existing Jerri-Ann and Gary E. Jacobs Endowed Fellowship Fund. Jacobs Fellow Marwa Abdalla is a second-year doctoral candidate in the Department of Communication whose research is focused on anti-Black and anti-Muslim racisms, media representations of Islam and Muslims, and how legacies of imperialism and Orientalism continue to inform conservative and progressive politics.
"Not only is it an honor to be recognized with this fellowship," said Abdalla, "but the support allows me to focus on connecting my research to national and local efforts aimed at challenging racism in all its forms."
In addition, several other alumni donors have supported undergraduate scholarships at UC San Diego—often with the goal of boosting equity, diversity and inclusion on campus. Kimberley Phillips Boehm '82 and Marcus Boehm '83 donated $1 million to support the PATHways to STEM through Enhanced Access and Mentorship Program (PATHS), which is structured to provide critical mentorship and financial support for undergraduate UC San Diego STEM students from under-resourced communities.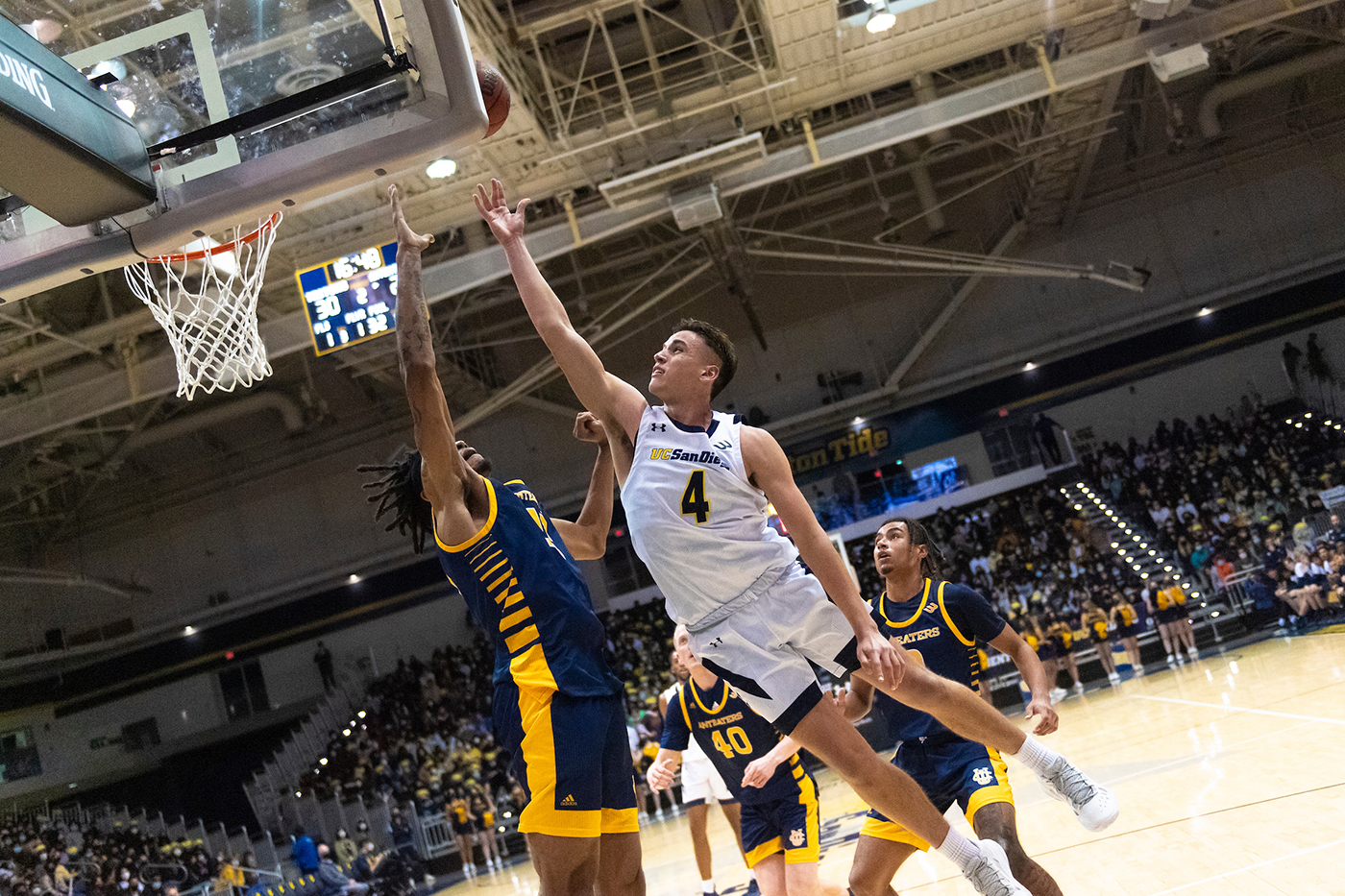 UC San Diego also received the largest scholarship gift for scholar-athletes in its history from independent investment and merchant bank LionTree, which was founded by alumnus Aryeh Bourkoff. RIMAC Arena was renamed LionTree Arena in recognition of the gift.
To learn more about the Campaign's remarkable impact on student support and success, such as contributions to the Triton Food Pantry and more, visit the Campaign website to read about other student support gifts.
Driving research and innovation to benefit the world
Fueled by philanthropic support, UC San Diego ranked 4th among public research institutions in the U.S. by Nature Index for "high-quality science," based on research publications in highly selective science journals in 2020. The campus ranked 10th among all U.S. universities. Research is driving innovation and discoveries in a wide range of areas at UC San Diego, from exploring active genetics as a means to control malaria worldwide to developing actionable strategies for adapting to climate change.
Kicking off the public phase of the Campaign for UC San Diego in 2017, alumnus Taner Halıcıoğlu '96 committed $75 million to launch the Halıcıoğlu Data Science Institute (HDSI) and support data science initiatives on campus. Within the first year, the institute established itself as one of the largest academic data science programs in the nation.
Looking to the sky, scientists are closer to understanding the conditions of the universe moments after its inception, thanks to commitments totaling nearly $100 million from the Simons Foundation over the course of the Campaign. The funds supported design, construction and operations of the Simons Observatory in Chile's Atacama Desert.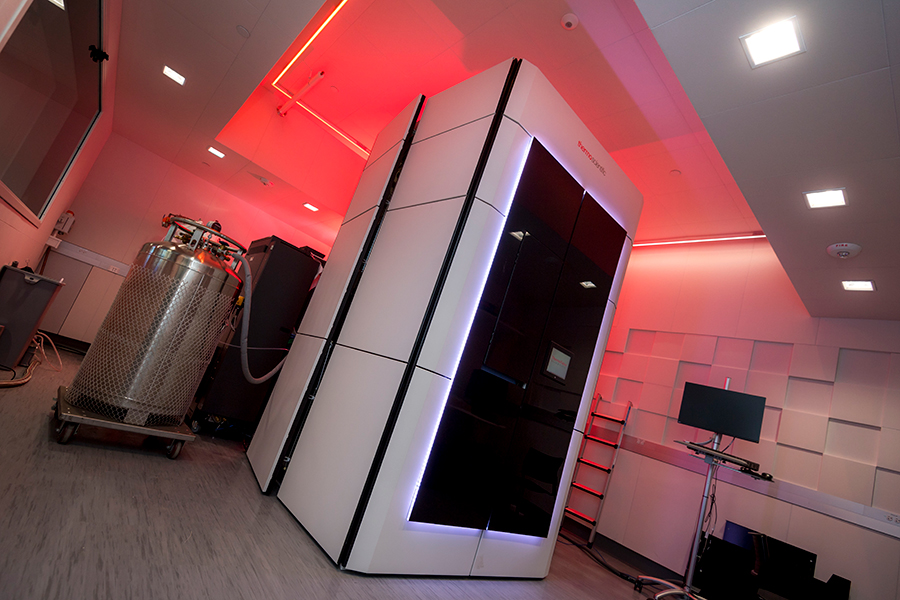 In the UC San Diego School of Social Sciences, researchers are working to better understand and address the factors that lead to homelessness. With philanthropic support from Phyllis and Dan Epstein and Hanna and Mark Gleiberman, UC San Diego recently launched the region's first large-scale, university-based research and data hub focused exclusively on homelessness. The Homelessness Hub at UC San Diego will serve as a non-partisan hub for research, education, policy and action on homelessness.
"Philanthropic support like this from the Epsteins and Gleibermans is helping drive a wide range of critical work in the social sciences—from homelessness to immigration and racial inequity–that benefit our society now and will shape the future for generations to come," said Dean of the School of Social Sciences Carol Padden.
Alumnus David Goeddel '72, and his wife, Alena, established the Goeddel Family Technology Sandbox with a $7.5 million gift. The new, innovative campus facility, also part of a 10-year public-private partnership with Thermo Fisher Scientific, is designed to help set UC San Diego graduates ahead in the biotech industry, providing them with access and training to master leading-edge industry instruments which are often cost-prohibitive for college campuses. The Sandbox will drive research, education and innovation in emerging areas including genome engineering, mass spectrometry, flow cytometry, light microscopy, cryo-electron microscopy (cryo-EM) and data science.
"The Goeddel Family Technology Sandbox will further enhance UC San Diego's profile as one of the nation's top places to study the biological sciences and as the top producer of talent to fuel innovation in life sciences in both academia and industry," said Dean of the School of Biological Sciences Kit Pogliano.
The Joe and Clara Tsai Foundation provided a major gift to the 21st Century China Center at the School of Global Policy and Strategy (GPS) to expand its data-based research, policy engagement and education on U.S.-China relations. The largest donation ever received by GPS and its research centers, the gift provided an endowment that helped cement the center as the leading U.S. academic center and policy think tank that produces scholarly research and informs policy discussions related to China.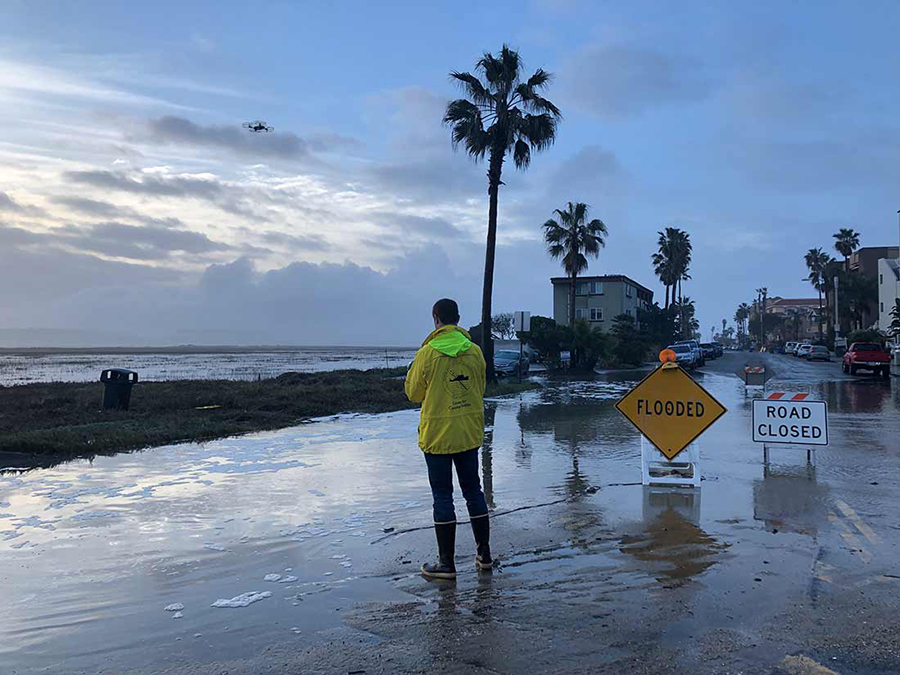 The Center for Climate Change Impacts and Adaptation, created in 2015 with a $5 million commitment from Richard and Carol Dean Hertzberg, is focused on a new chapter of climate research that considers how society can address the consequences of climate change that are already unfolding. The center draws on the expertise of climate scientists as well as experts ranging from economists, sociologists and engineers to urban planners and political scientists to document climate change impacts and devise practical solutions.
In 2017, the late Franklin Antonio '74, became the first alumnus to have a building named in his honor after making a $30 million gift to support the Jacobs School of Engineering. Franklin Antonio Hall, a 200,000-square-foot engineering building will open in fall of 2022. The building will feature 13 "collaboratories"—spaces that will house multiple professors and their respective research groups to encourage interdisciplinary collaborations to address some of society's most critical issues.
As UC San Diego drives leading-edge innovation and discoveries, the Institute for Practical Ethics was established in the School of Arts and Humanities with $1 million from Joel and Ann Reed to help close the gap between the pace of innovation and society's ability to deal with these advances responsibly.
The Bill & Melinda Gates Foundation granted $1.4 million to study next-generation gene drive systems based on CRISPR technology, which could potentially be used to curb the spread of mosquito-borne pathogens such as malaria. The funding was also designated to help address the social and ethical challenges of moving these techniques from the lab into the wild. In total, the Gates Foundation has provided nearly $62 million in total grant funding over the course of the Campaign to a wide range of campus areas including public health, medicine and education.
During the course of the Campaign, 123 new endowed faculty chairs were established. Increasing the number of endowed chairs is a priority at UC San Diego, as they provide a perpetual source of funds for research and scholarly work by chair-holders, playing an important role in attracting and retaining academic leaders. The effort to grow the number of endowed chairs on campus was bolstered by the UC San Diego Chancellor's Endowed Chair and Faculty Fellowship Challenge, wherein Chancellor Khosla matched $500,000 eligible endowed chair gifts. A University of California-sponsored Presidential Match for Endowed Chairs was launched in 2014 and helped grow support for endowed chairs even further. Endowed chairs were created throughout campus including the Dr. Harry M. Markowitz Endowed Chair in Finance and Investing and the Duane A. Nelles Jr. Endowed Chair in Corporate Governance at the Rady School of Management, the Conrad Prebys Presidential Chair in Music, the Edward A. Frieman Presidential Chair in Climate Sustainability and many more.
To learn more about the groundbreaking research and innovation taking place thanks to the support of philanthropic partners—from the depths of the ocean to the universe above, please visit the Campaign for UC San Diego website.
Advancing medicine and patient care
UC San Diego Health is dedicated to advancing medicine through breakthrough discoveries, including pioneering firsts in surgery, imaging, cancer treatment and cardiovascular care. UC San Diego Health is ranked 1st in San Diego and 5th in California for health care by U.S. News & World Report, positioning it among the nation's best hospitals.
During the Campaign, UC San Diego Health went through an immense transformation and expansion. Science research was bolstered by the 2014 opening the Altman Clinical and Translational Research Institute, which translates scientific discoveries into drugs and therapies. Jacobs Medical Center then opened in 2016, followed in 2018 by the Koman Family Outpatient Pavilion, which includes eight surgery suites, basic and advanced imaging, physical therapy and pain management plus infusion and apheresis services.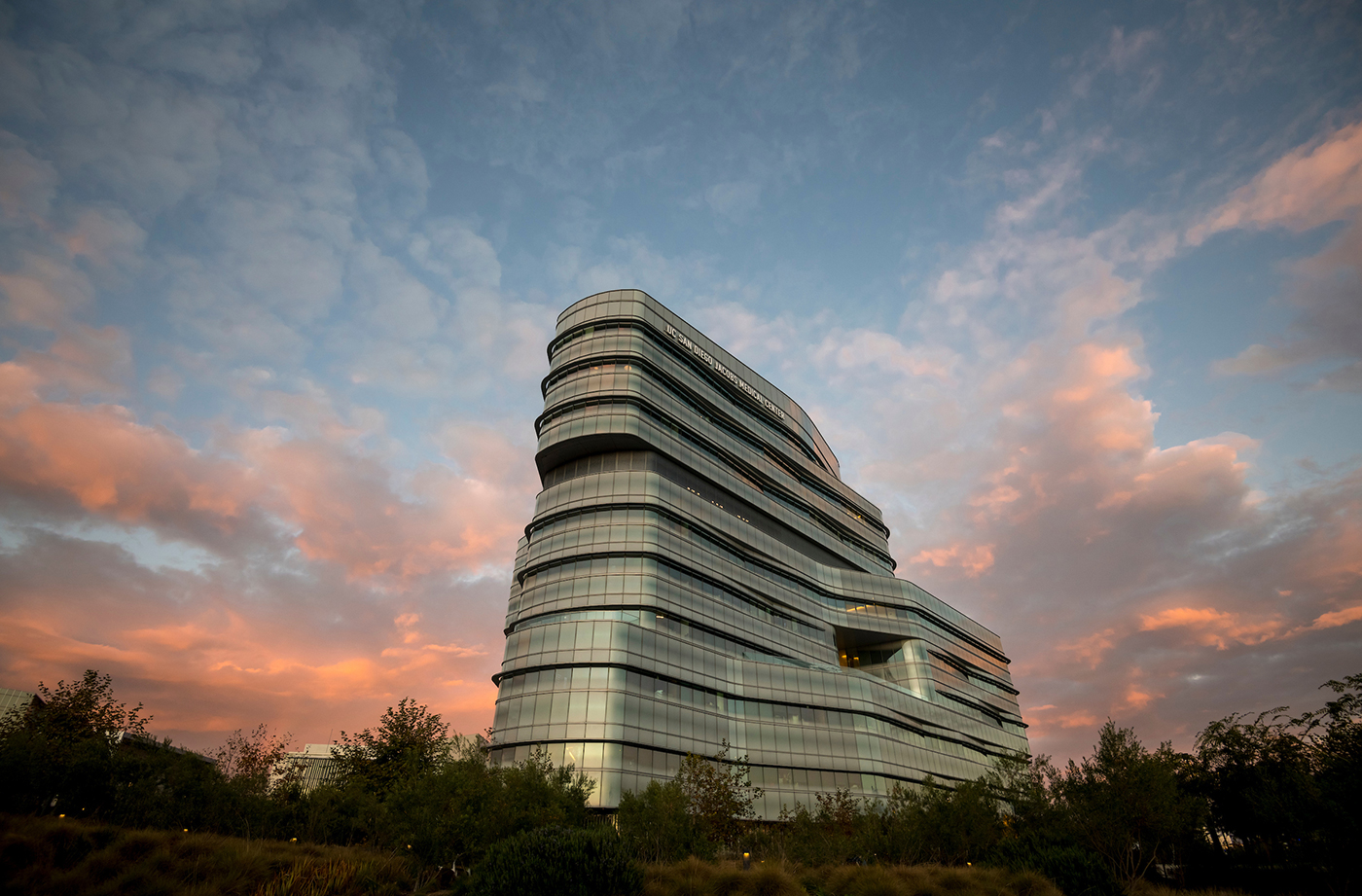 "Over the last decade, UC San Diego Health has undergone a tremendous transformation that has benefited patients throughout the region with enhanced treatments and better facilities," said UC San Diego Health CEO Patty Maysent. "We are so grateful to our donors who have generously partnered with us in providing the best possible care for patients, from building the leading-edge facilities to recover and heal, to offering new and innovative treatments of promise."
Thanks to the support of Irwin and Joan Jacobs, as well as many other generous donors, Jacobs Medical Center has now served the community with specialty patient care for over five years. It is home to the A. Vassiliadis Family Pavilion for Advanced Surgery, the Pauline and Stanley Foster Pavilion for Cancer Care and the Rady Pavilion for Women and Infants.
Alumnus Aaron Sathrum, MS '06, PhD '11, can attest to the impact of the care available at Jacobs Medical Center. All three of his children were born at the facility, but his youngest son, Niels, was born at only 26 weeks in the medical center's Rady Pavilion for Women and Infants. Niels was only 2.2 pounds and suffered from collapsed lungs, an intestinal perforation, a brain hemorrhage, jaundice and a blood infection.
"The challenges ahead were great, but with a treatment plan in place, the help of the Jacobs Medical Center team and the resilience of our son, we were released earlier than expected," said Sathrum. "Although we spent over half of the year in the hospital, unsure of what was to come next, there is no better feeling than knowing our family is together."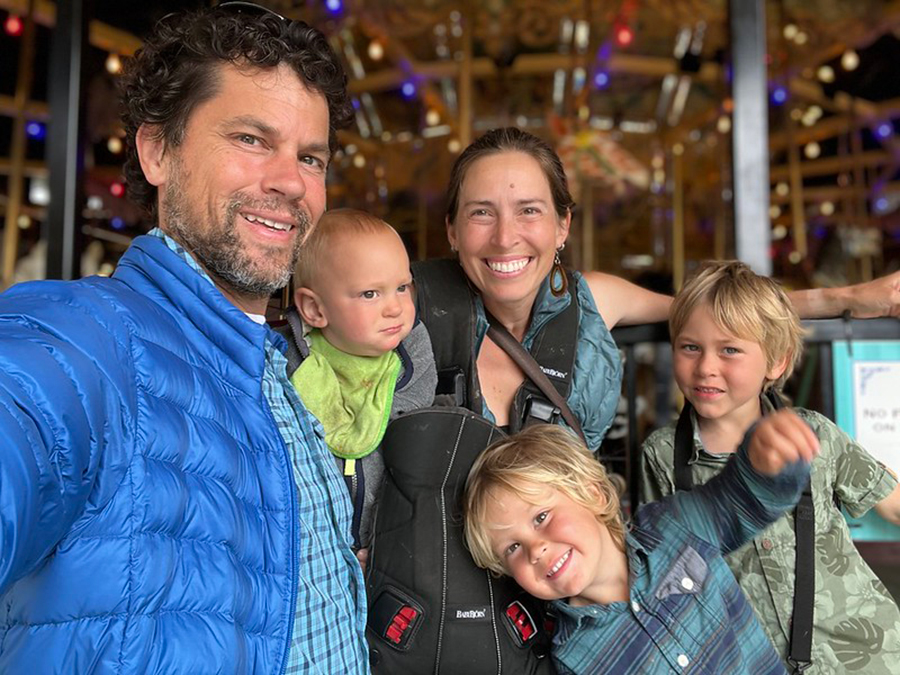 Niels is now over a year old. "Every day I look at him—I'm grateful," said Sathrum.
During the Campaign for UC San Diego, many donors helped advance treatments for cancer. Centers and research initiatives established at UC San Diego Health included the Hanna and Mark Gleiberman Head and Neck Cancer Center, the Dean-Hertzberg Breast Cancer Database System (BCDS) at Moores Cancer Center and the Comprehensive Breast Health Center supported by Rebecca Moores. As a result, patients are better equipped with leading-edge technologies and treatments to overcome cancer.
In addition, donors came together to support ocular health and fight eye disease and blindness. Andrew J. Viterbi gave $50 million to name the Viterbi Family Department of Ophthalmology and the Viterbi Family Vision Research Center, which also created six new endowed faculty chairs. The Nixon Visions Foundation, led by UC San Diego alumnus Brandon Nixon '85, and his wife, Janine, established the Nixon Visions Foundation Macular Dystrophy-PRPH2 Research Fund to treat macular dystrophy, a condition for which there is no cure. And, continuing her decades-long legacy of support for eye health, Darlene Shiley gave $10 million for the clinical space expansion of the Shiley Eye Institute at UC San Diego Health, which will bring a new era of vision care and research with increased clinical capacity and research infrastructure.
The Campaign also ushered in a new era of public health research, education and advances with a $25 million gift from the Dr. Herbert and Nicole Wertheim Family Foundation that established the Herbert Wertheim School of Public Health and Human Longevity Science. The Herbert Wertheim School of Public Health is working to promote healthier populations on a local, national and global scale.
Daniel and Phyllis Epstein also recently established the Epstein Family Alzheimer's Research Collaborative at UC San Diego and USC, with $25 million going to each institution to spark new collaborative efforts to discover effective therapies for Alzheimer's disease.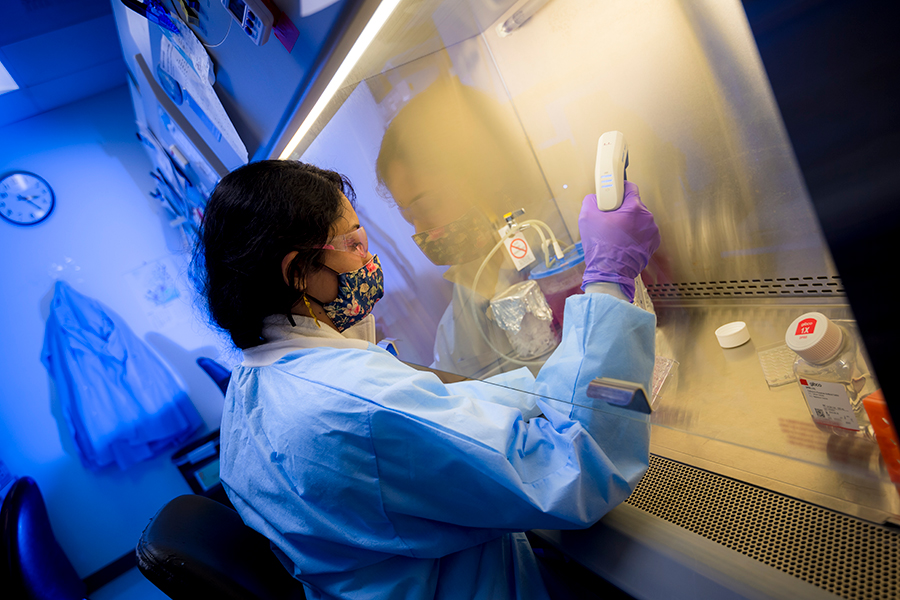 Establishing endowed faculty chairs was a key priority of the campaign, with 40 created in the health sciences. Iris and Matthew Strauss, longtime supporters of cancer research and patient care at Moores Cancer Center at UC San Diego Health established the Iris and Matthew Strauss Chancellor's Endowed Chair in Head and Neck Surgery to support excellence in research, education and clinical care.
"Endowed faculty chairs play a critical role in helping to attract and retain the top minds in science and medicine," said Steven Garfin, MD, interim vice chancellor for Health Sciences and interim dean of the UC San Diego School of Medicine. "We are so grateful to our donors who have supported UC San Diego in the discovery and development of better treatments and new cures for devastating diseases and medical conditions."
Looking to the future, Price Philanthropies Foundation and the Price family donated $10 million to support a new 250,000-square-foot outpatient pavilion at the UC San Diego Medical Center's Hillcrest campus, which is currently undergoing revitalization. The outpatient pavilion is anticipated to open in 2025.
To read more about the incredible medical advancements made possible with philanthropy, including those to battle conditions such as Parkinson's, traumatic brain injury and more, please visit the Campaign for UC San Diego website.
Transforming our campus and welcoming the community
Over the last decade, UC San Diego has undergone a significant physical, intellectual and cultural transformation, with the goal of becoming a premier destination for students, employees, patients and community members. In 2016, construction started on the 11-mile extension of the UC San Diego Blue Line trolley. When two new trolley stations opened on campus in 2021, the university became connected to the region like never before, and donors have stepped up to help open the campus more broadly to the region.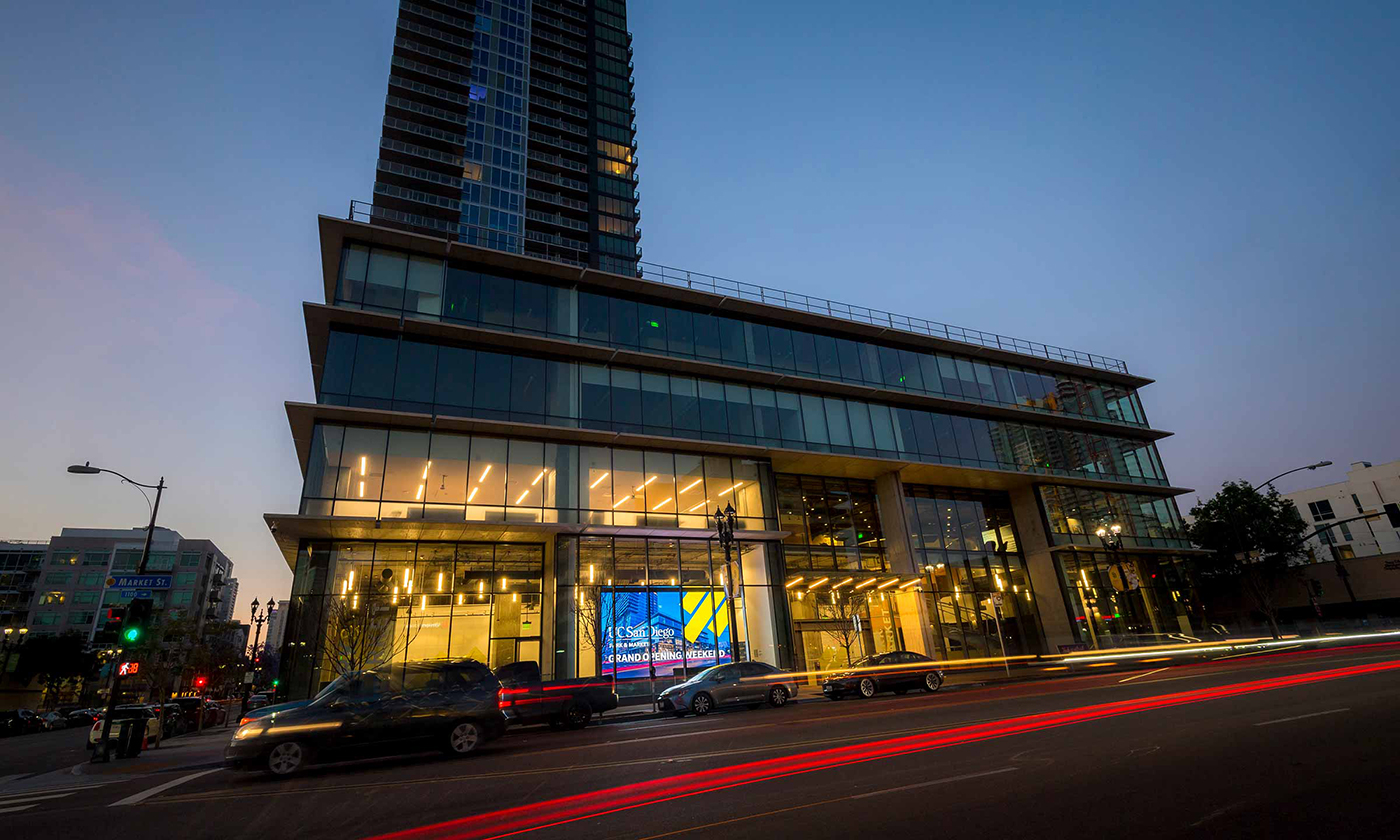 In addition to supporting research to address Alzheimer's disease and homelessness, Daniel and Phyllis Epstein provided $10 million for the soon-to-be-opened Epstein Family Amphitheater. The new state-of-the-art 2,850-seat campus venue, which is steps from the Central Campus station of the UC San Diego Blue Line trolley, will open in October 2022, showcasing everything from classical performances and theatrical dance to rock concerts.
Steps away from the Blue Line trolley's downtown stop is UC San Diego Park & Market, which opened in spring of 2022. Located on a full city block at the intersection of Park Boulevard and Market Street in San Diego's East Village neighborhood, Park & Market is a social and intellectual hub for civic engagement, learning and collaboration for the entire community.
Longtime UC San Diego donor Malin Burnham and his wife, Roberta, committed $3 million to support the partnership between the Burnham Center for Community Advancement and UC San Diego in their creation of a "civic collaboratory" at Park & Market focused on bringing together great minds to advance the region. David and Claire Guggenheim also gave $1 million to the project, establishing their namesake David and Claire Guggenheim Theatre, a 225-seat black box theater to be used for a wide range of performances and teaching.
The internationally renowned Stuart Collection at UC San Diego also received a $1 million gift from Mary Looker, which established an endowment to help foster the growth of the self-supported collection for years to come. Composed of 22 unique works which have been sprouting across campus over the past four decades, the Stuart Collection represents an impressive assemblage of public art by celebrated contemporary artists such as Robert Irwin, Do Ho Suh, Bruce Nauman and Kiki Smith.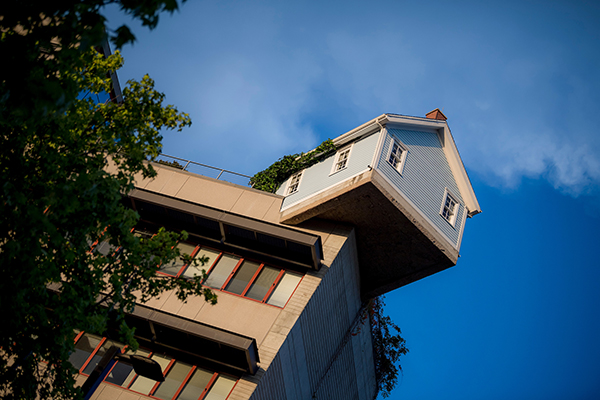 "The arts are deeply rooted in the identity of our university, from our internationally recognized arts departments and highly-ranked degree programs to our affiliations with world-renowned artistic partners," said Executive Vice Chancellor Elizabeth H. Simmons. "We are grateful to our generous donors who have helped us build upon our traditions of aesthetic experimentation and public engagement, establishing our campus as an arts destination and making us a leader amongst our peer institutions."
In support of the UC San Diego Library, which is widely utilized by the local community, UC San Diego Foundation trustee and alumna Sally T. WongAvery '75 donated $10 million through the Avery-Tsui Foundation to support East Asian scholarship and collections. In recognition of the gift, UC San Diego renamed its Biomedical Library as the Sally T. WongAvery Library. In addition, thanks to a $3 million lead donation from the late Audrey Geisel, UC San Diego's iconic Geisel Library is getting a much-needed interior update to enhance the user experience with modern, collaborative spaces.
Furthering the university's impact in the community and changing the way education is delivered to students living in underserved areas, Robert and Allison Price, through Price Philanthropies, donated $6 million in 2015 to UC San Diego's Birch Aquarium at Scripps Institution of Oceanography to establish the Price Philanthropies Ocean Science Education Fund. The endowment created a new education program to inspire student engagement in science and interest in STEM fields, as well as to provide a blueprint for how teachers, informal science educators and scientists can work together to transform science education.
To read more about the Campaign for UC San Diego and the incredible impact of our donors' generous gifts over the last decade, please visit the Campaign for UC San Diego website.
Stay in the Know
Keep up with all the latest from UC San Diego. Subscribe to the newsletter today.