UC San Diego Breaks Ground on Interior Renovations at Geisel Library
Final phase of the Geisel Library Revitalization Initiative is underway
UC San Diego's flagship Geisel Library is getting a much-needed transformation to make the iconic building as inspirational on the inside as it is on the outside. Renovation of Geisel's 2nd (main) Floor will enhance the user experience by creating modern, collaborative spaces that advance research and learning. The renovations, which are expected to be completed by July 2022, will create an inspiring arrival experience and organize spaces and services in a simplified and intuitive way.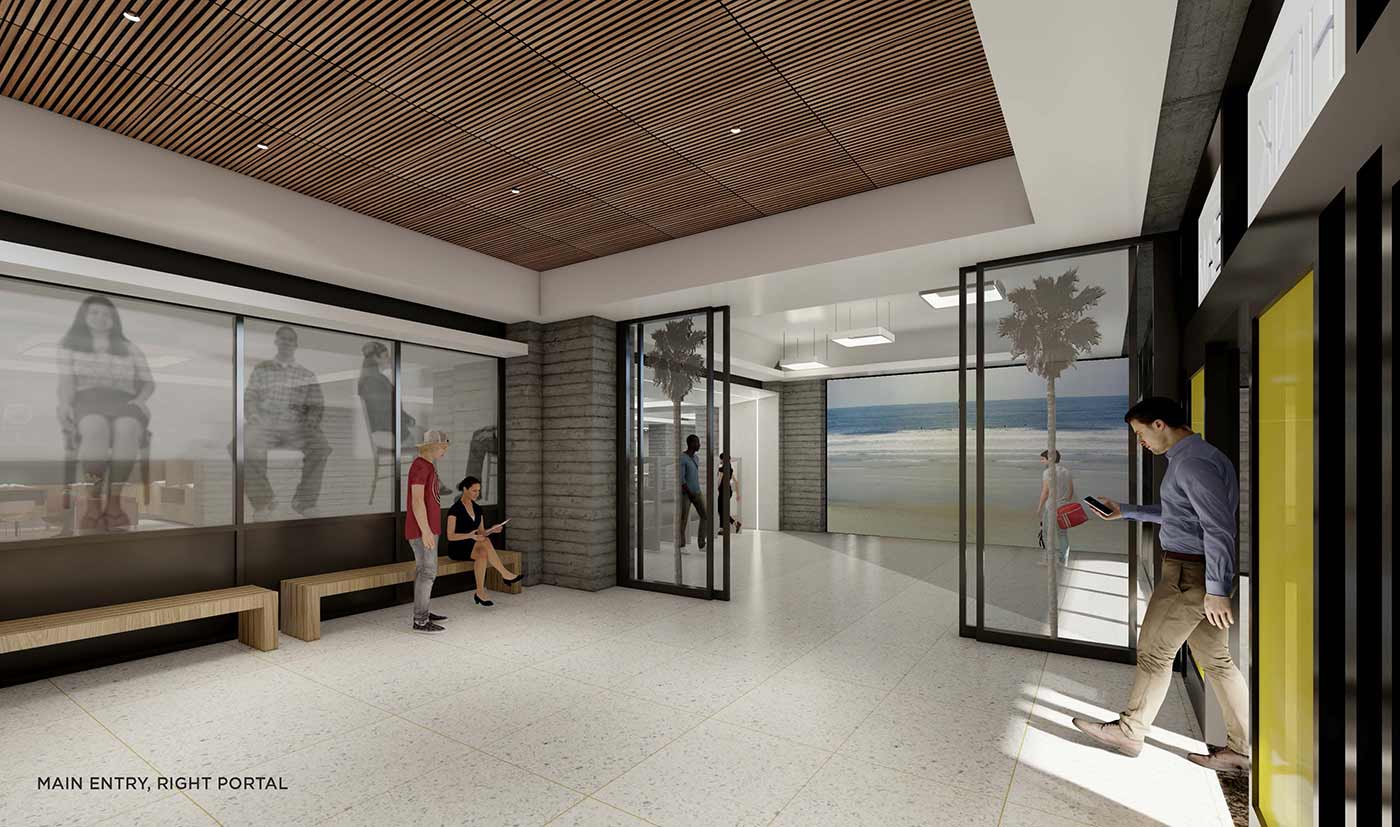 The forthcoming changes have been informed by several assessments of contemporary user needs and traffic patterns, as well as feedback from UC San Diego students, faculty and staff. Geisel's 2nd Floor is the most active floor in the building, and the redesign is intended to empower users to engage with library services by offering more on-demand, self-service options.
"As the campus continues to expand, we are addressing a much sought after need for more space to accommodate the study and collaboration habits of our on-campus and commuter students," said Audrey Geisel University Librarian Erik Mitchell. "This project will redefine how we serve our patrons and create 7,800 square feet of additional space for them to meet, become inspired and work together."
The total footprint of the renovation is approximately 18,700 square feet, which includes the entrance, lobby and main corridor. Of that, 7,800 square feet of employee workspace is being converted to public user space for the new, all-encompassing Service Hub and Active Learning Classroom. John Baldessari's READ/WRITE/THINK/DREAM Stuart Collection installation at the building's entrance is an integral part of the renovation vision and will continue to greet patrons upon arrival.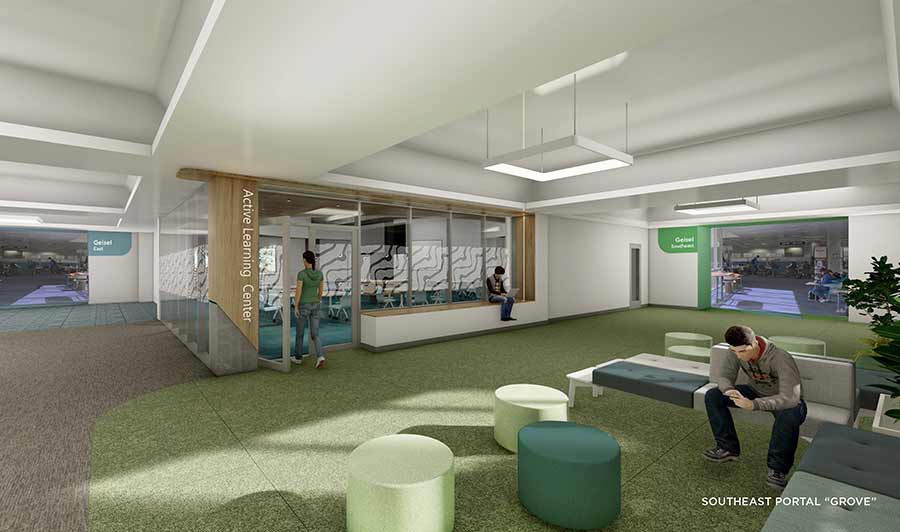 "In an average year, Geisel Library hosts more than 2.6 million visitors and is growing annually as the campus population expands. Thousands of students consider it a second home as they spend countless hours studying in the building. This has motivated us to create fresh, modern spaces that bring in more outside light, dramatically open up the floor plan, and are more enjoyable to use; there is a little something for everyone in this renovation," said project architect Kevin deFreitas, principal of Kevin deFreitas Architects (KdA). "In a sense, we are bringing the building back to its original look and feel by highlighting rather than hiding the structural concrete, restoring a welcoming meet spot, and improving the flow that was part of the original design."
Previously, the Library's service model included several desks situated throughout the building that each offered a unique service, such as reference, circulation, information and technology lending. With the creation of the Service Hub, these functions will come together in one central location. This area will also include new consultation rooms where librarians and other Library employees can meet with and assist students, faculty and researchers. Nearby, the addition of the Active Learning Classroom will address a pressing need for library instructional space while also creating new space for student study when classes are not in session.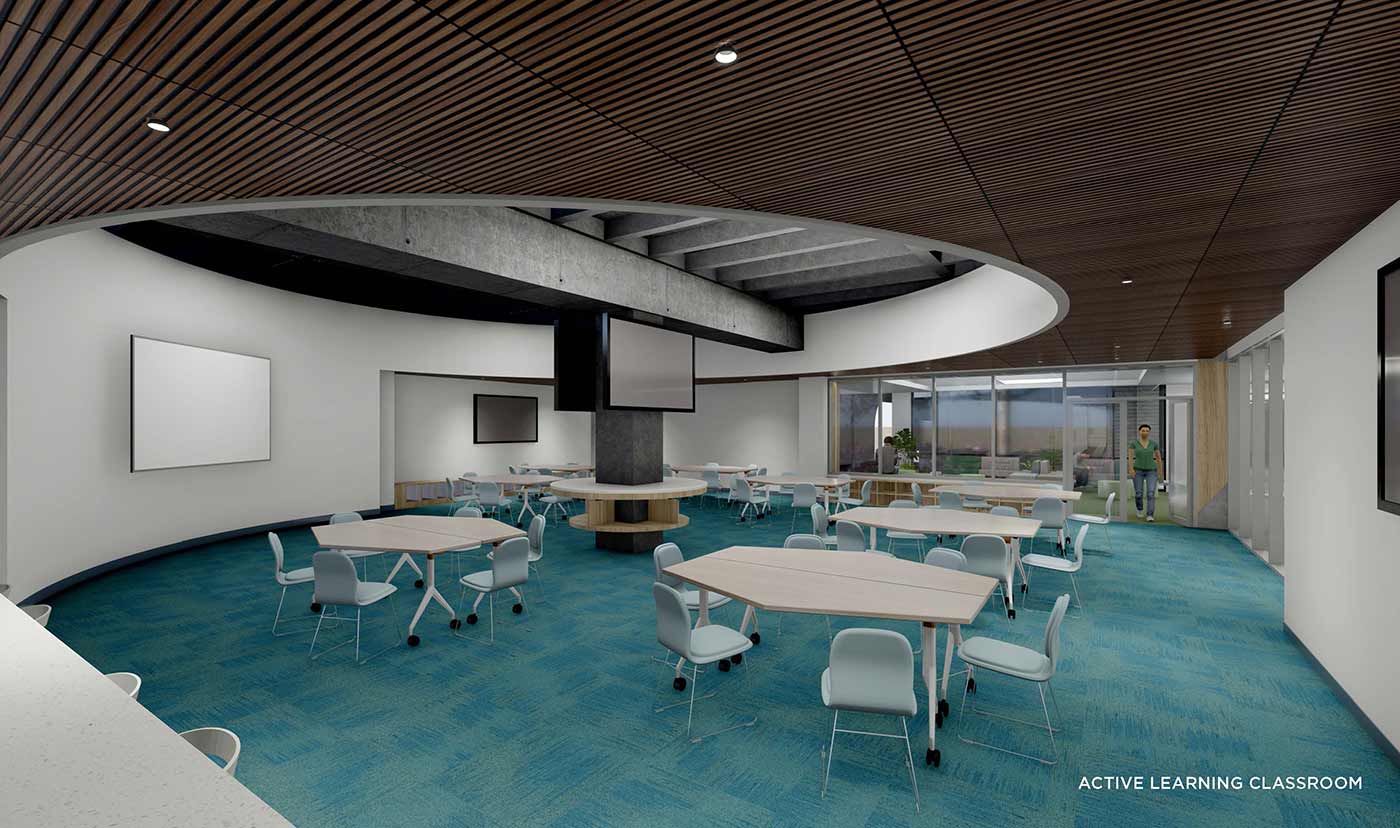 "The renovation is giving the Library the opportunity to re-envision how we provide service; putting the user experience at the forefront," said Dani Cook, associate university librarian, learning and user experience. "Our goal is to create a more positive user experience by delivering most of our services in a single space, with options for users to interact via online chat, person-to-person or self-service."
One such example is the addition of an automated book dispenser within the Service Hub, which will allow students to easily retrieve and return holds and technology with the touch of a button. Other improvements include added space for the expansion of the 24/5 Overnight Study Commons, a central "meet spot" near the entrance, and new exhibit spaces. The renovation also includes a gender-neutral restroom and lactation room.
This project marks the final phase of the Geisel Library Revitalization Initiative, which launched in 2015 thanks to a $3 million lead gift made by philanthropist Audrey Geisel. The initiative was established to transform and rejuvenate the Library's most heavily-used interior public spaces to meet the evolving needs of users in an increasingly digital environment. In 2016, Audrey's Café opened, marking the end of the initiative's first phase. Two years later, the renovation of Geisel's 8th (top) Floor completed the second phase.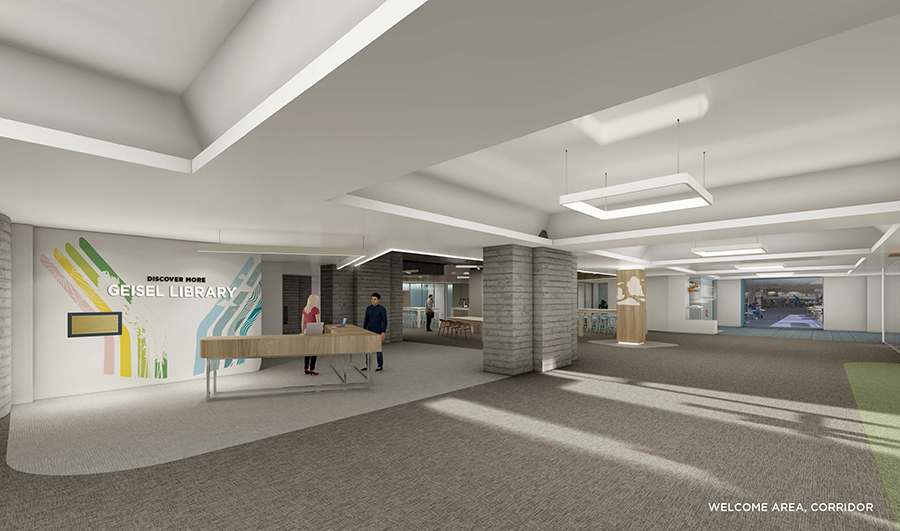 The renovation of these spaces would not have been possible without the generosity of hundreds of Library supporters who have donated more than $4.4 million to the Geisel Library Revitalization Initiative Fund. In 2017, Chancellor Pradeep K. Khosla agreed to provide a $1 million campus match to gifts made in support of the initiative due to the significant impacts it would have on student learning and the campus overall. Many supporters took advantage of this unique opportunity to double the impact of their donations, including those who purchased tickets to Dinner in the Library between 2016 and 2019; those who sponsored Geisel Library's 50th Anniversary; former University Librarian's Advisory Board (ULAB) members; and 184 gifts from alumni. The initiative was completed in 2021 when the Dr. Seuss Foundation made a significant gift in honor of Geisel Library's 50th anniversary in an effort to provide the remaining funds needed to complete the renovations planned for Geisel's main floor.
Philanthropic gifts like these contribute to the Campaign for UC San Diego—a university-wide comprehensive fundraising effort concluding June 30, 2022. Alongside UC San Diego's philanthropic partners, the university is continuing its nontraditional path toward revolutionary ideas, unexpected answers, lifesaving discoveries and planet-changing impact. The UC San Diego Library is proud to partner in these efforts by providing the necessary resources to advance such work. To learn more about supporting the Library, visit the Library website.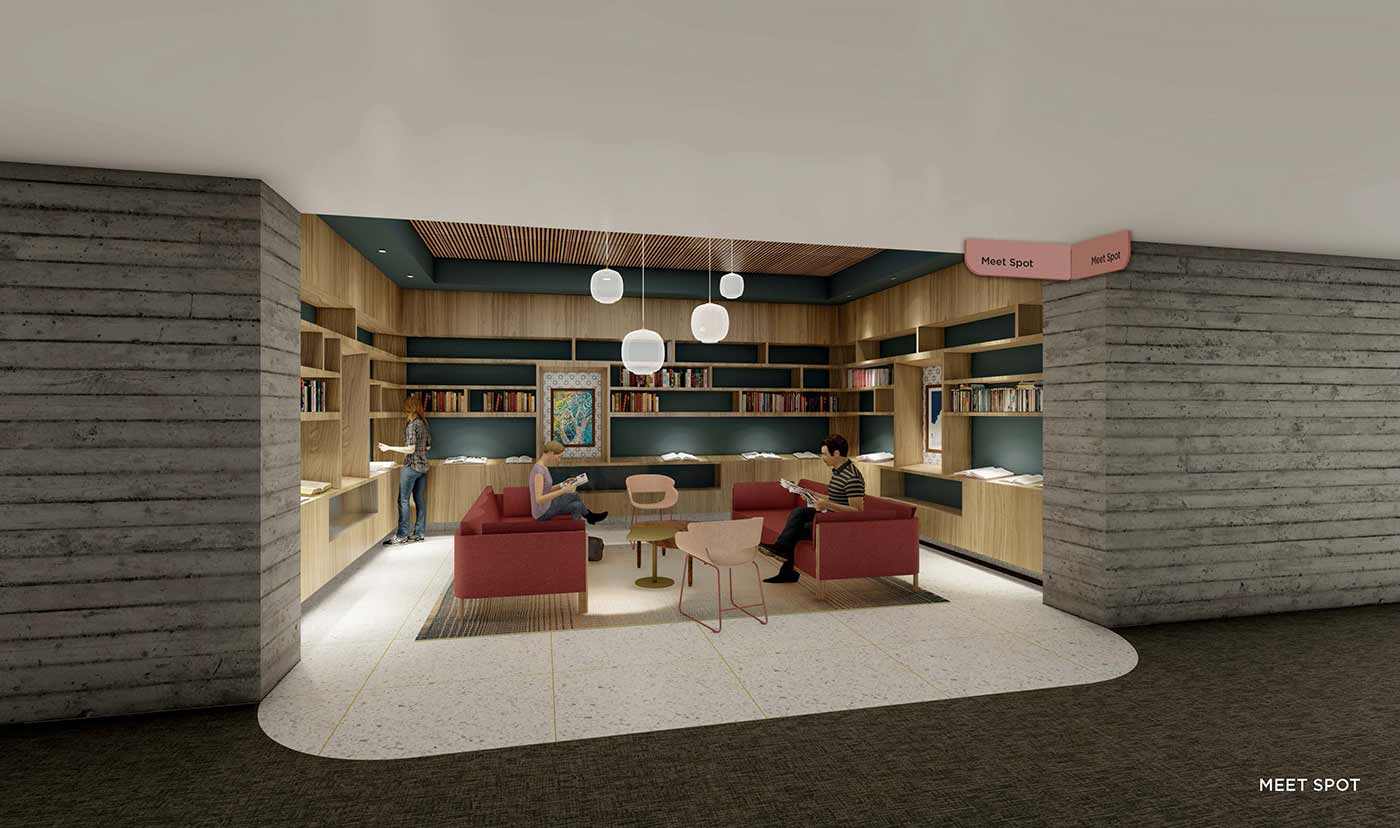 Geisel Library is currently open to students, faculty, staff and the public, and will remain open throughout the construction period with no loss of study seats, group study rooms or computers. For more information and the latest updates, visit the Geisel Library Revitalization Initiative page on the Library website.
Stay in the Know
Keep up with all the latest from UC San Diego. Subscribe to the newsletter today.