By:
Erika Johnson

Michelle Franklin
Triton Women Leaders Share Four Secrets to Success
Their path to leadership began at very different places—on the basketball court, in the temp pool, programming computers and as a student affairs intern. Yet they all had a fire inside to absorb everything they could learn at each opportunity presented and make lasting connections with the mentors who have gone before them.
"Our campus is shaped by many remarkable women every day, at every level of our organization," said Vice Chancellor for Equity, Diversity and Inclusion Becky Petitt. "Many women leaders at UC San Diego serve as important mentors for the next generation of professionals, particularly other women who aspire to enter management or leadership positions in academia."
In recognition of Women's Herstory Month this March at UC San Diego, we asked four women leaders to share their leadership journey as well as four tips for those who aspire to grow in their career.
One: start where you are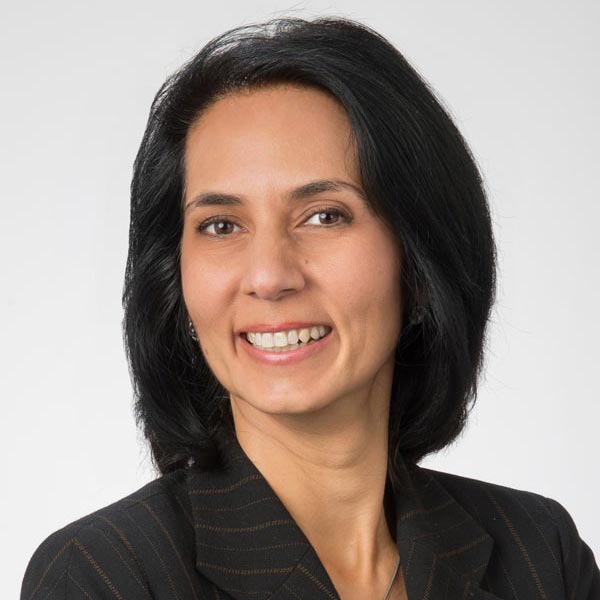 Reflecting back on her childhood, Mojgan Amini remembers fiddling with her father's tools, making art, climbing trees and experimenting with electronics. By the time she reached college, she split the cost of a home computer with her parents as she worked toward earning a bachelor's degree in computer science. The $3,000 state-of-the-art machine was equipped with Microsoft Windows 1, a floppy disk drive and a 300-baud modem (for comparison, today's basic devices transfer data on average 200 million bits per second!).
Though her interest in computers and technology was solidified at an early age, Amini's aptitude for leadership evolved with each professional experience. Now director of Process Management and Continuous Improvement, Amini's team is involved with nearly every initiative within UC San Diego's IT Services, including leading the university's annual Process Palooza event.
"My advice is to volunteer for the murky, unclear opportunities because it's a chance to create the vision and solidify an outcome," explained Amini. "I was a hardcore programmer with a computer science master's degree when I was originally hired to manage the Research Administration IT group. I've since had six roles in 16 years. Even though I had no idea exactly what was in store for each of them, I still jumped in with both feet with full commitment."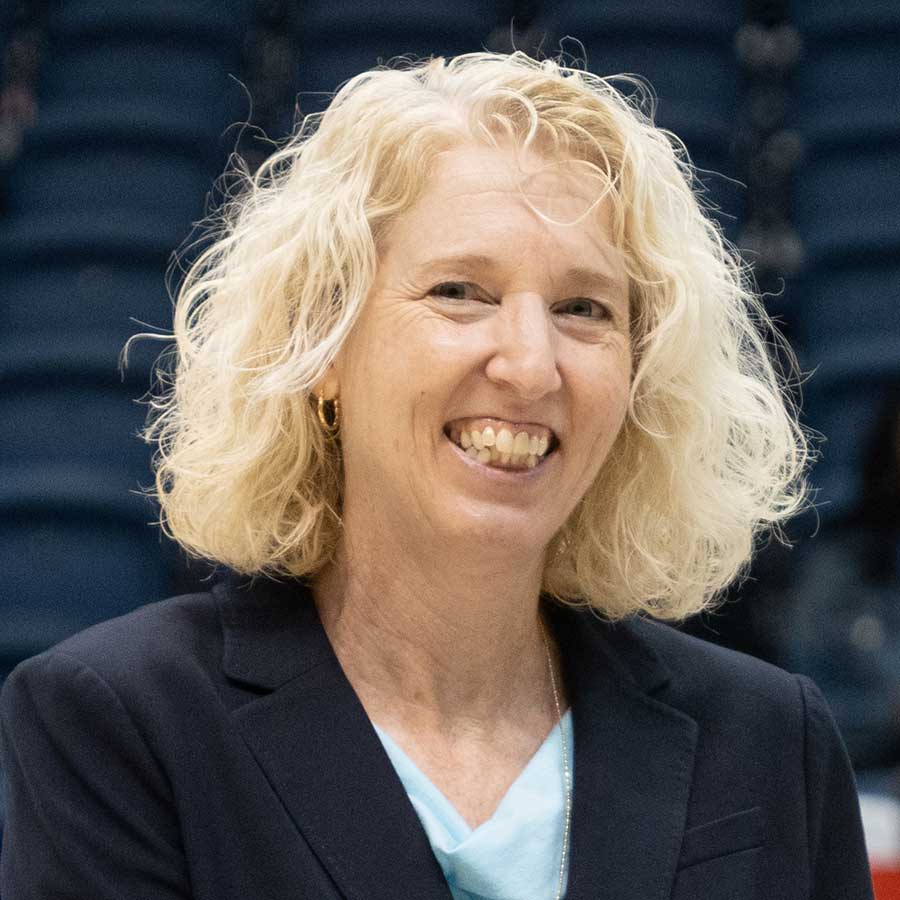 When Deputy Director of Athletics Wendy Taylor May meets with bright-eyed burgeoning professionals, she offers the same message—you have to start where you are, pick an area of focus and work hard until you reach your goal. It was during the four years that May played on the Lehigh University basketball team that she discovered her love for sports, and she decided to pursue a master's degree in sports management.
But the path was not always straight. When May and her husband wanted to relocate to San Diego, she faced a professional setback and spent several years regaining her strides in leadership. Since joining UC San Diego in 2000, May has held five positions and is currently head of strategic planning and the transition to Division 1 as well as manager of the department's budget. "You have to start off with an entry level position," said May. "My first job out of college was a compliance coordinator position at Chicago State University. Then I moved up and got progressively more experience in different areas."
Two: turn off the broken record of self-doubt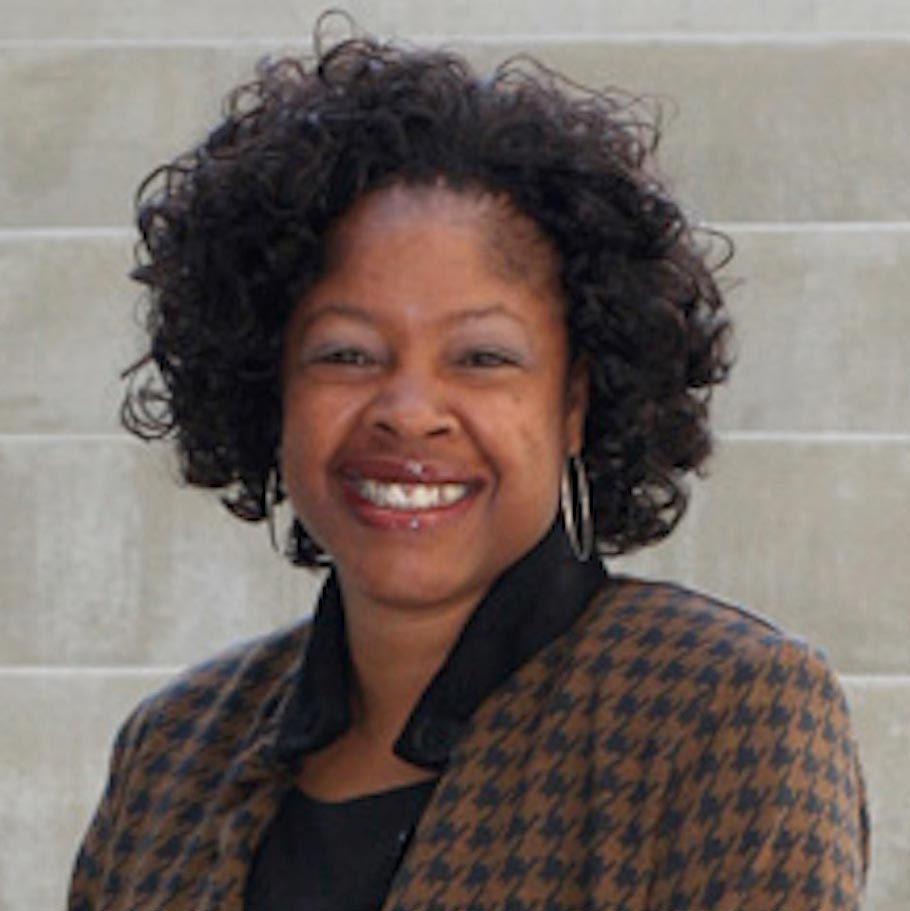 When Barbara Jackson would review job cards as she planned her next move, she would often be fraught with self-doubt, obsessing over whether she fit the ideal candidate profile.
"There have been many instances when I thought no, I can't do that job," she recalled. "Then someone would say, 'Yes, I already mentioned your name.'"
Currently chief operating officer for the Department of Music, Jackson set a vigorous pace to her professional growth, spending only three to five years in each position before tackling the next challenge. Over the past 30 years at UC San Diego, she has managed business operations for the Department of Music and Department of Cognitive Science, Department of Pathology contracts and grants and Student Affairs outreach programs.
"We are our own worst enemy and we often underestimate ourselves," said Jackson. "However, I never hesitated to go to an interview. What's the worst-case scenario? You don't get the job. But you've honed your interview skills."
She added, "Don't let fear get in the way of your success—and be confident enough to recognize when a position doesn't fit you. Make sure you will be happy rather than just seeking the most money or highest title."
May agrees that self-confidence is key to building your leadership prowess. She explained the importance of presenting ideas even if there is a chance that it will not be adopted. "I encourage women to continue to speak up rather than waiting to be called upon. No one will know your great ideas if you don't put them forward. But it's not just the what, it's the how. Learn how your current leadership prefers to receive input and ideas so that it is heard and not overlooked."
As the highest-ranking woman of leadership in Athletics, May was designated as senior woman administrator. The National Collegiate Athletic Association Title IX role has allowed her to be involved as a leader and committee member in more ways than ever before. "I have been very fortunate that Title IX has been huge for athletics. The senior woman administrator role has allowed me to be at the table in a way that I otherwise wouldn't have been able to and allowed me the experience and opportunity to get involved at a much higher level."
Three: follow the footprints in the sand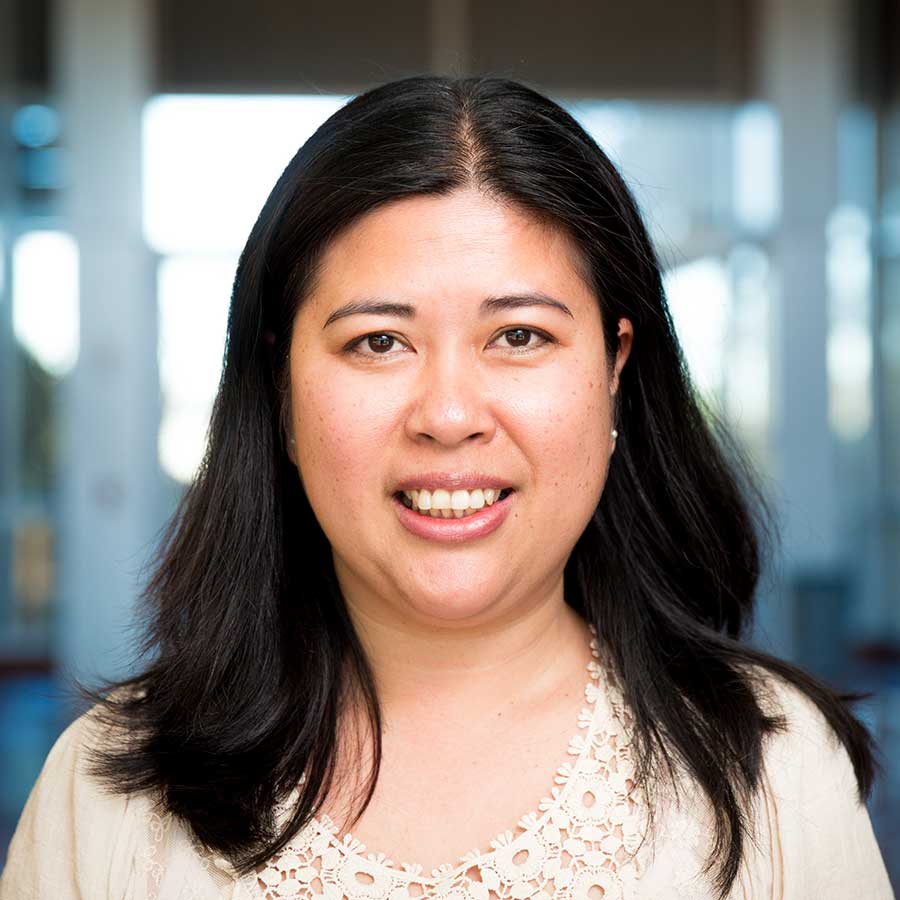 For Gennie Miranda, director of operations for the IDEA Engineering Student Center at the Jacobs School of Engineering, effective leadership comes from a combination of innate confidence, knowing your personal strengths and a willingness to continue learning. But she did not start out with a strong leadership identity. It was the mentors that she met and formed relationships with that helped her establish a strong foundation.
Miranda grew up in Australia and was first introduced to student and academic affairs as a student worker at Macquarie University. For the last two decades, she has dedicated her career to promoting the success of students in higher education, including managing over 20 student programs and events at the IDEA Center that foster an inclusive and welcoming community for engineering students.
"During the course of my professional career, the leaders who have inspired me the most have been individuals who provided mentorship without being asked, trusted my abilities implicitly and empowered me to keep striving for excellence," shared Miranda. "They have opened countless opportunities for growth, learning and advancement."
Amini also encourages ambitious professionals to seek help from mentors who came before them. Even those who are established in their career can learn from others doing interesting work. Amini often reaches out to experts she reads about or hears from on podcasts and invites them to share their knowledge. The key steps in making a meaningful connection, she explains, are introducing yourself in a relevant manner, making a clear ask, and being prepared to take action.
"There are so many role models and mentors out there just waiting for you to contact them," said Amini. "They are willing to help and propel you forward, you just have to reach out and ask."
Four: break out of the rigid leadership mold
There is no single formula for being a successful leader. Sometimes all it takes is a look back on your own path to reflect on what moved you forward and held you back. Jackson has framed her management approach in this way. "If there was something that I did not like when I was working my way up to leadership, I don't do it to my staff. For example, we are all entitled to sick time. I'm not going to question you—maybe you just need a mental health day."
Jackson also nurtures team morale and believes that the work environment should be collaborative and familial. Though she holds her staff members accountable and is strict about meeting deadlines, she also regularly hosts potlucks, participates in UC San Diego's spirit week competitions and initiates spontaneous "field trips" to get frozen yogurt. "We are with each other more than our family sometimes," said Jackson. "You shouldn't get out of your car and dread coming into the office. I strive to create an environment where people don't mind coming to work."
And each leader will have their own style, a realization that Miranda experienced as she has grown in her career. Whereas initially she was anxious about "doing it right and figuring out the steps," she has since learned that it's about heart, not following a certain set of rules.
"Women make amazing managers and leaders," said Miranda. "It took me a while to come to terms with who I am as a leader. Take advantage of the plethora of professional development opportunities and when the opportunity presents itself, take on that management or leadership role. You don't have to do it 'right' from the start as long as you're committed to lifelong learning and continuous personal and professional development."
Stay in the Know
Keep up with all the latest from UC San Diego. Subscribe to the newsletter today.