Take 10 With a Triton: From the Circus to Construction, Kathy Whelan Makes Connections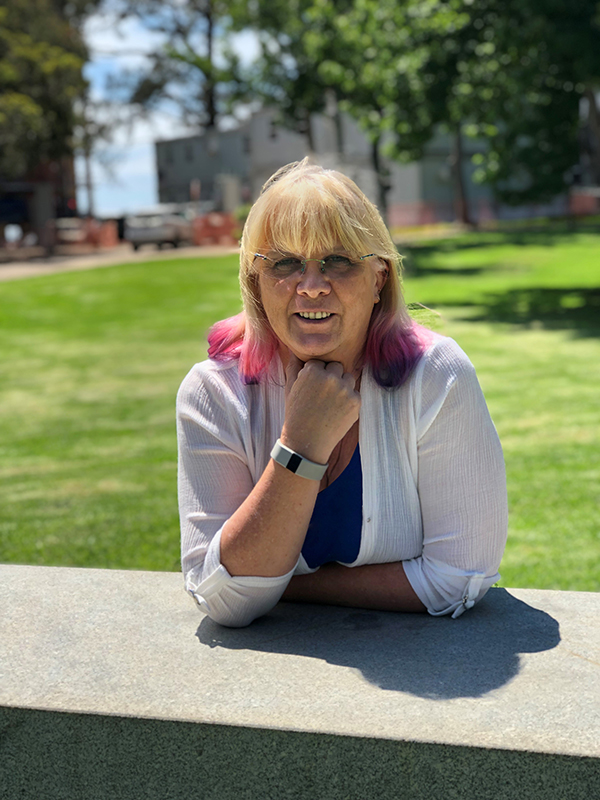 Name: Kathy Whelan
Position: Project Specialist, Capital Program Management
Years at UC San Diego: 7 years
What she does at UC San Diego: As project specialist for the Theatre District Living and Learning Neighborhood, Whelan manages a wide variety of tasks. This includes coordinating site tours for university leadership and also for students who would like to know more about the project. (One project fun fact she shared—just one building within the project used 4,500 tons of concrete in the foundation, the equivalent in weight of 23 whales, or enough concrete to fill 25 swimming pools.) Whelan also makes sure the team members are where they need to be, reviews invoices and financial materials and does, "practically anything the project or program manager needs me to do," she said with a laugh.
Whelan fell into project management. "My education was in Human Resources management, but at the architecture firm where I was working, I tended to be the go-to person for special projects," she said. "Pretty soon, that was all I was doing." She joined UC San Diego after her husband, who also works at the university, let her know about an open position, "He thought it would be perfect for me, and it was," Whelan added.
One of the things Whelan enjoys most about working at the university is building connections. Before the pandemic, she led a networking group that held quarterly events to give faculty and staff the opportunity to meet people they wouldn't normally meet. And, when she started on the Theatre District Living and Learning Neighborhood, she reached out to all the women on the new team asking them to "do lunch," so they could get to know one another. "There are more women in construction than ever, but we're still a small percentage of the industry," she explained. "These are long construction projects—we're together on these teams for years. You have to build rapport, and one of the most basic forms of common ground is sharing a meal and building from there." As a result of her efforts, the team meets quarterly for lunch.
What she loves about UC San Diego: Whelan said that UC San Diego strives to be inclusive and to ensure that this is a safe place for everyone to work and go to school, noting, "You don't often find that. For example, during the pandemic, when the world as we knew it seemingly started to fall apart, I appreciated that we pivoted so fast. Our researchers were on it, and the university kept us informed and did what they could to keep us safe."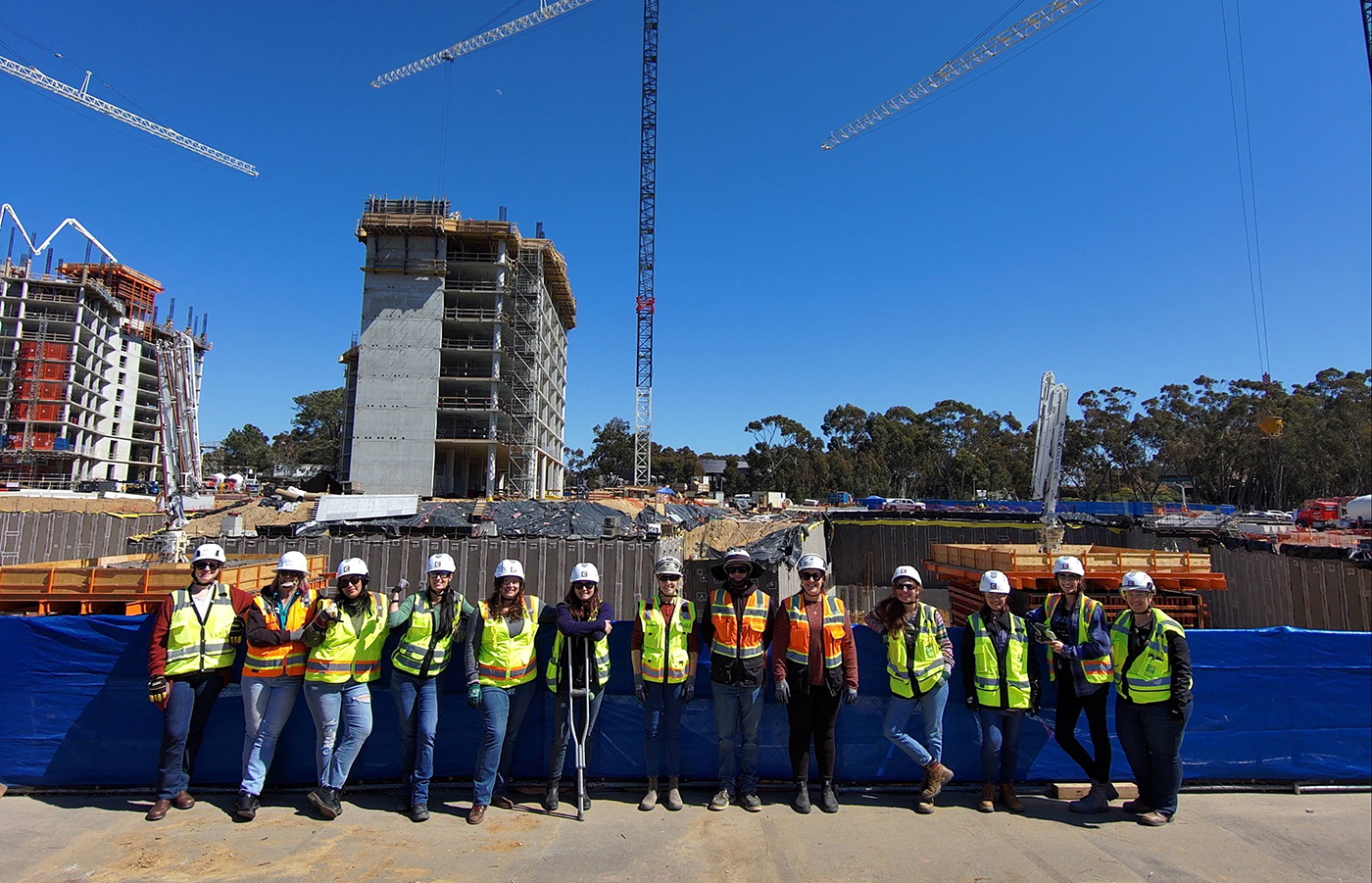 Best advice received: She describes herself as, "all about finding ways to do the impossible," so she shared an inspirational quote attributed to Walt Disney, "It's kind of fun to do the impossible."
Something unique in your workspace: Although working in a trailer at a job site is not unique in her profession, not everyone has Richard Fleischner's "La Jolla Project"—part of the iconic Stuart Collection—right outside their door.
Her favorite spot on campus: Whelan loves the bronze statue of Theodor Seuss Geisel, also known as Dr. Seuss. His stepdaughter, sculptor Lark Grey Dimond-Cates, created the depiction of Geisel at his desk while the Cat in the Hat looks over his shoulder. "I absolutely love that statue," said Whelan. "It's whimsical, it's fun and it just reminds me of my childhood and the happiness of those books."
Something most people don't know about her: When she was in the drama program at her high school, she could never play a serious role. "I turned 'Death of a Salesman' into a comedy," she recalled with a laugh. Fortunately, her drama teacher saw her potential and suggested she attend the Ringling Bros. and Barnum & Bailey Clown College. After auditioning, she was accepted into the rigorous 10-week program, which she called a "boot camp." She then joined the circus' advance team, helping with promotion before the big top arrived in town. When it was discovered that she also knew sign language, Whelan worked on special performances for children in the local schools for the deaf and blind. "I would interpret or guide the students in touching the costumes or elephants as a learning experience," she said. "I did that for just over a year. We went all around the country."
If she had one day to do whatever she wanted: While there are many things she'd like to do, seeing the Great Wall of China is at the top of her bucket list. "I would spend the day walking the wall," she said. "I think that would be amazing."
Stay in the Know
Keep up with all the latest from UC San Diego. Subscribe to the newsletter today.