Spring Break: Stay and Play to Keep Covid-19 Outbreaks Away
Learn to surf at one of the most popular beaches in Southern California. Don your disco outfit and lace up your skates for an outdoor skate party. Or delve into research on the science behind cheese, including a taste test. The best part—you can do it all at UC San Diego during Spring Break! Undergraduate and graduate students are invited to take part in dozens of free events between March 21-28, happening outdoors in small groups, in a hybrid format as well as fully virtual.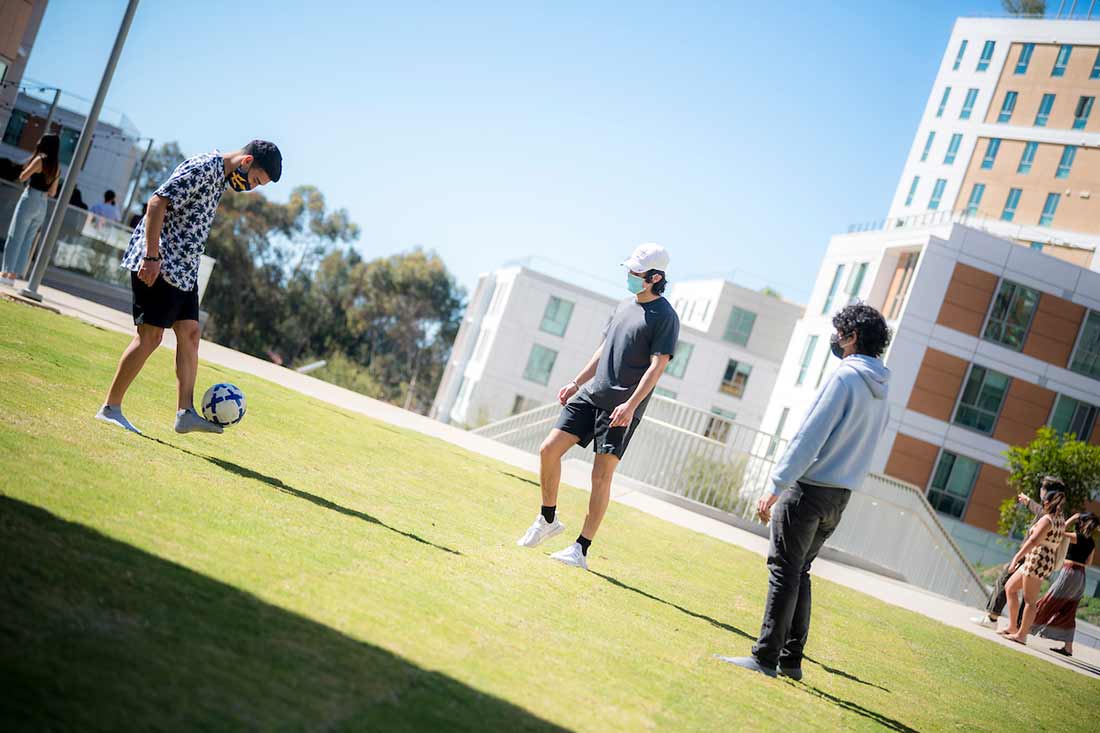 The events are designed to inspire students who live on campus to remain at UC San Diego over the break. Though the student COVID positivity rate has remained very low at 0.1%, campus health officials have found that students who go home during breaks are at a higher risk of contracting COVID and spreading the virus to others. Please note, those students who plan to leave campus for 18 hours or longer are required to complete the Returning Home Notification form on the Housing Portal.
"Knowing that the pandemic has impacted our students' ability to connect with faculty and peers, we have designed this inaugural Spring Break program to allow students to participate in Triton traditions and have some much-needed fun," said Vice Chancellor for Student Affairs Alysson Satterlund. "Our goal is to reduce the spread of the virus by piloting an on-campus experience that will encourage students not to travel during the break as well as introduce diverse in-person, hybrid and remote student programs that we can bring to campus later this year if successful."
A total of nine tracks have been developed to engage students in community building, career development, giving back, research exploration, as well as physical and mental revitalization. Tracks include Adventure; Research; Service; Disability Awareness; Academic Enrichment; Health and Well-Being; Leadership; Career and Internship; and Performances and Art.
Adventure
Organized by UC San Diego Recreation and the University Events Office, students are invited to join in a series of outdoor adventures. For those who have always wanted to learn to surf, they can acquire fundamental skills as well as study ocean conditions nearby at Scripps Pier. Or, students can head east into the mountains for a series of hiking trips, including a beginner hike through Los Penasquitos Canyon or climb Cowles Mountain under moonlight at Mission Trails Park.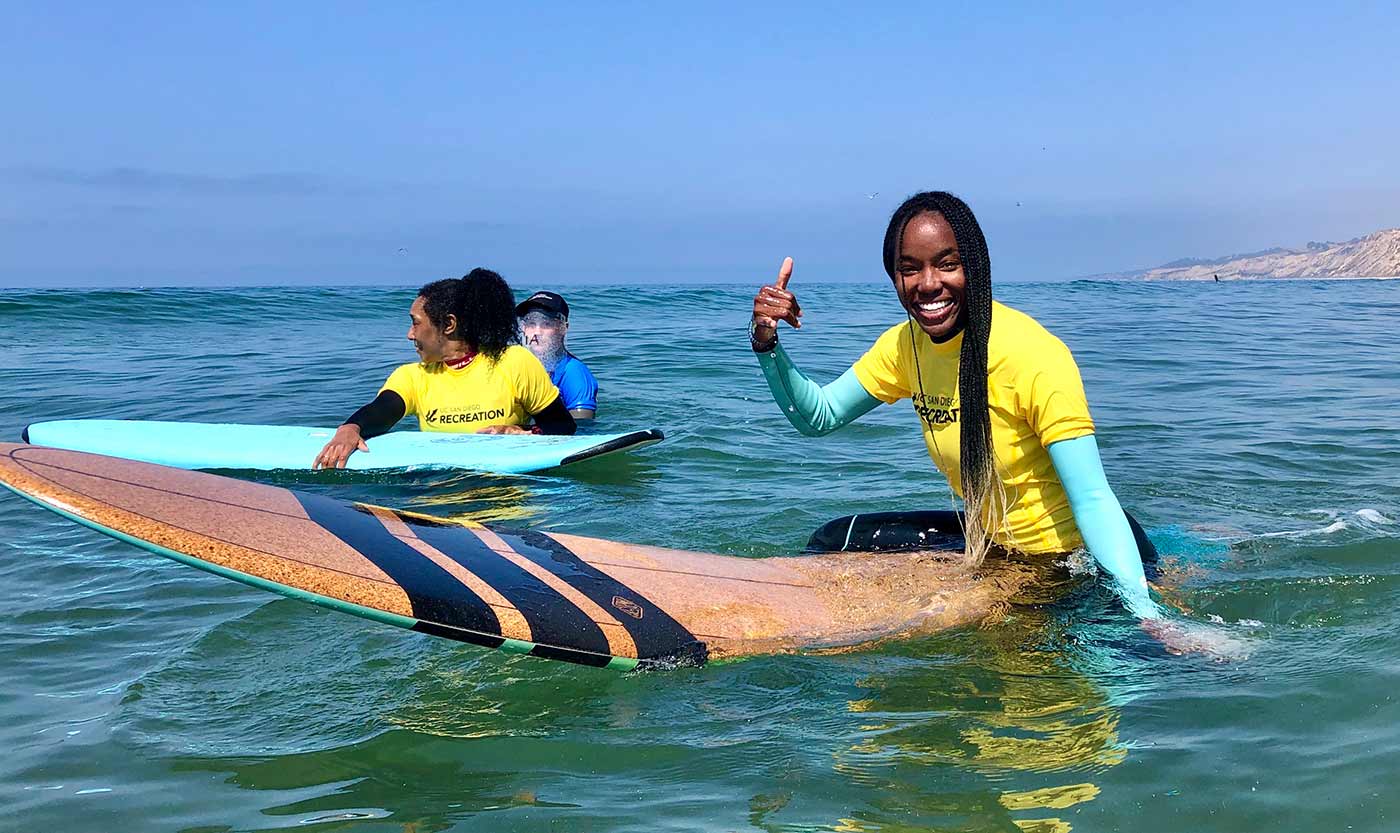 "Students should consider staying on campus for Spring Break to protect themselves and those they love," said Associated Students President Kimberly Giangtran. "This year's programming has many fun options, from hiking and archery to kayaking and surfing—there's something adventurous for everyone to do. See you all at the Roller Rink for some good laughs (I'll be the one wrapped in bubble wrap)!"
Research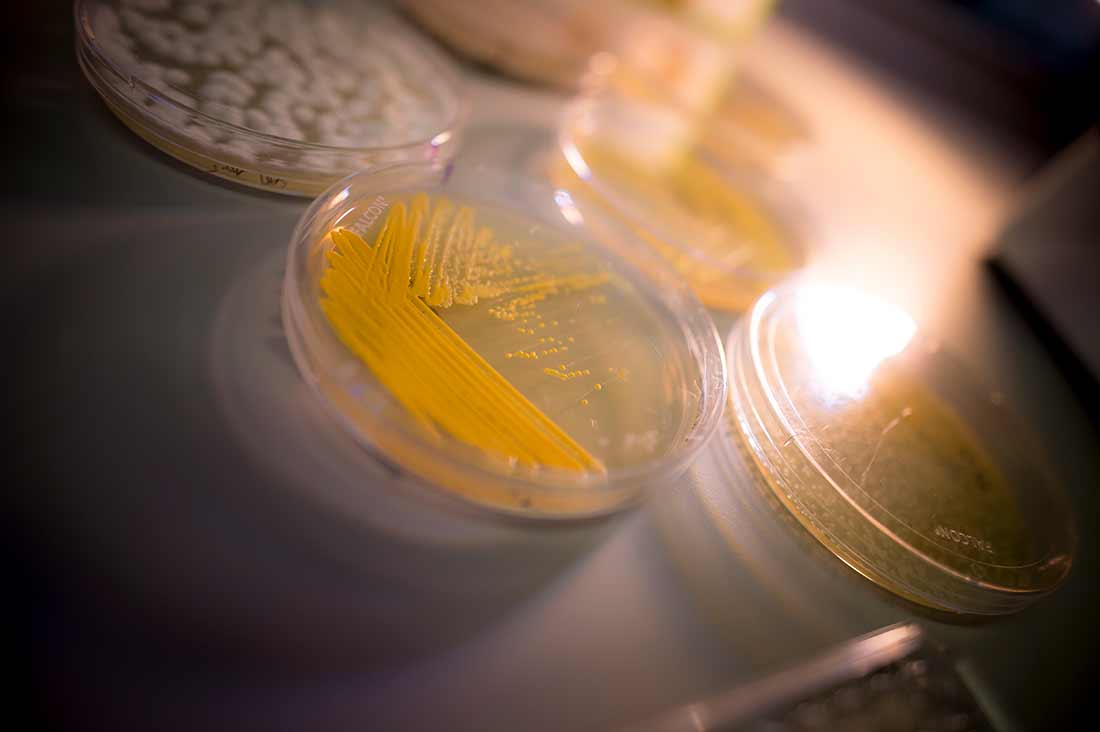 A wide range of experiments, games and research investigations have been developed by the Office for Research Affairs and the Graduate Division. For instance, students can taste, see and hear about the microbiology of cheese (comes with a cheese tasting kit!). In addition, the UC San Diego Institute for Neural Computation is hosting a virtual escape room, where students can wear head-mounted VR goggles and solve puzzles, with a demonstration of data analysis afterwards.
"The spring break experience for graduate and professional students is quite varied," explained Graduate and Professional Student Association President Quynh Nguyen. "For those doing research, spring break is a chance to catch up on experiments or analysis, free from the obligations of teaching. Regardless, I think this is a good chance for everyone to take a moment for themselves, participate in an event on campus and nearby San Diego area or even run a research demonstration for undergrads."
Service
Spring Break is also an ideal time to give back. The Center for Student Involvement has cultivated several opportunities, including Art from the Heart, where student volunteers can create paintings to help beautify the living spaces of people transitioning from homelessness to permanent housing. Also, volunteers are invited to take part in writing letters for children at Baker Elementary that promote college-going and encouragement during COVID. The program includes anti-racism training to explore how stereotypes, discrimination and race impact the field of education and promotes culturally relevant approaches to support Black students, families and communities.
"Participating in community service helps students explore their values, find agency and purpose, build relationships and empathy across difference, and develop the skills necessary to address some of the world's most intractable challenges," said Emily Trask, executive director of the Center for Student Involvement.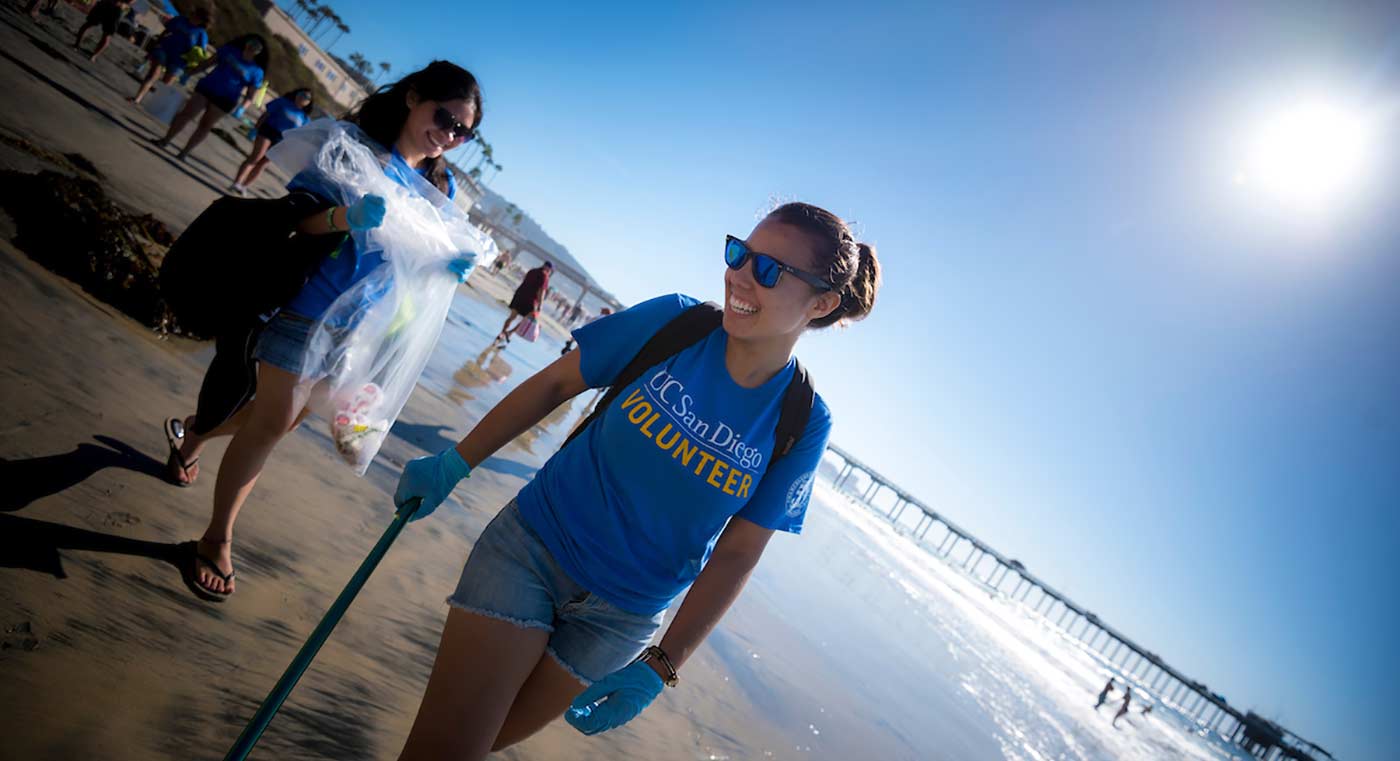 Disability awareness
More than a dozen events will be held as part of the Disability Awareness Track, led by undergraduate transfer student Syreeta Nolan. Her goal is to strengthen community among Disabled students as well as inspire a culture of pride for those who identify as disabled. An event that Nolan is particularly excited about is "Black Disabled History: The Untold Story of the Unseen with Ola Ojewumi," a presentation about the intersection of disability and race. In addition, students are invited to take part in an Open Mic Night, hosted by the Transdisciplinary Disability Studies group, where they may share their poetry, songs and art. Events are open to all Disabled students, regardless if they are registered for services, and will have ASL interpretation and live captioning.
"This Disability Awareness Track is an invitation to see the Disability community as a diverse culture and not just as students who need accommodations; it's a part of our identity for a lot of us," explained Nolan, who is studying human health psychology. "It is an opportunity for students who live with chronic health conditions, whether physical or mental, to come and understand more about the Disability community that is beginning here at UC San Diego."
Academic enrichment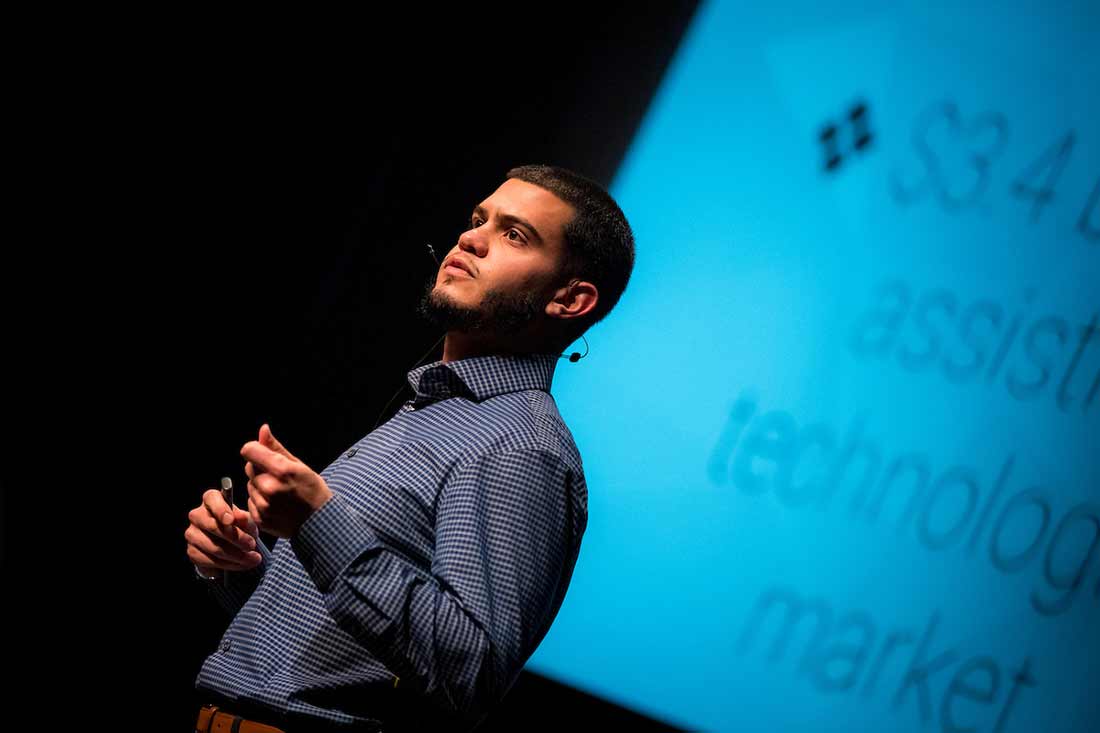 The Office for Student Retention and Success is supporting numerous offerings that include workshops on how to find a mentor, preparing for graduate school, training on how to be competitive for national scholarships and more. Students are invited to tune into video workshops and join live Q&A sessions with faculty, graduate students and alumni. In addition, students are invited to participate in an "Essentials of Entrepreneurship and Innovation" course to learn the principles and methods of idea generation and business development.
"The Academic Enrichment track is specifically tailored for undergraduate students seeking opportunities to expand knowledge and skills in graduate school preparation and business innovation," explained Associate Vice Chancellor for Student Success and Retention Maruth Figueroa.
Health and well-being
Need a refresh of mind and body? Health Promotion Services and UC San Diego Recreation have teamed up to present a dynamic selection of dance, fitness, meditation and yoga classes. Students can try something new, like an aerial silks workshop or discover the sport of archery. Other events combine music and movement, like roller skating parties and Worldanz workouts. More relaxing options include chair yoga and a nature photography hike.
"These Spring Break activities will give students a chance to get out and exercise, pump up their endorphins, and increase their overall health and sense of well-being," said Lisa Joyner, director of Health Promotion Services. "We hope students will gain a sense of belonging and build the connections that they have been yearning for throughout the pandemic."
Leadership
What is your identity as a leader? Whether you lead a group project, a student organization or are part of student government, all students can benefit from developing leadership skills. A series of eight workshops will be held remotely by a certified professional—students can gain a certificate by completing all of them. The workshops will cover a range of topics, from team dynamics to reflecting on personal strengths and developing a leadership vision. Students will also have the chance to engage in team activities facilitated by staff of the Challenge Course, as well as join the Spring Break Career Track for professional headshot and advice.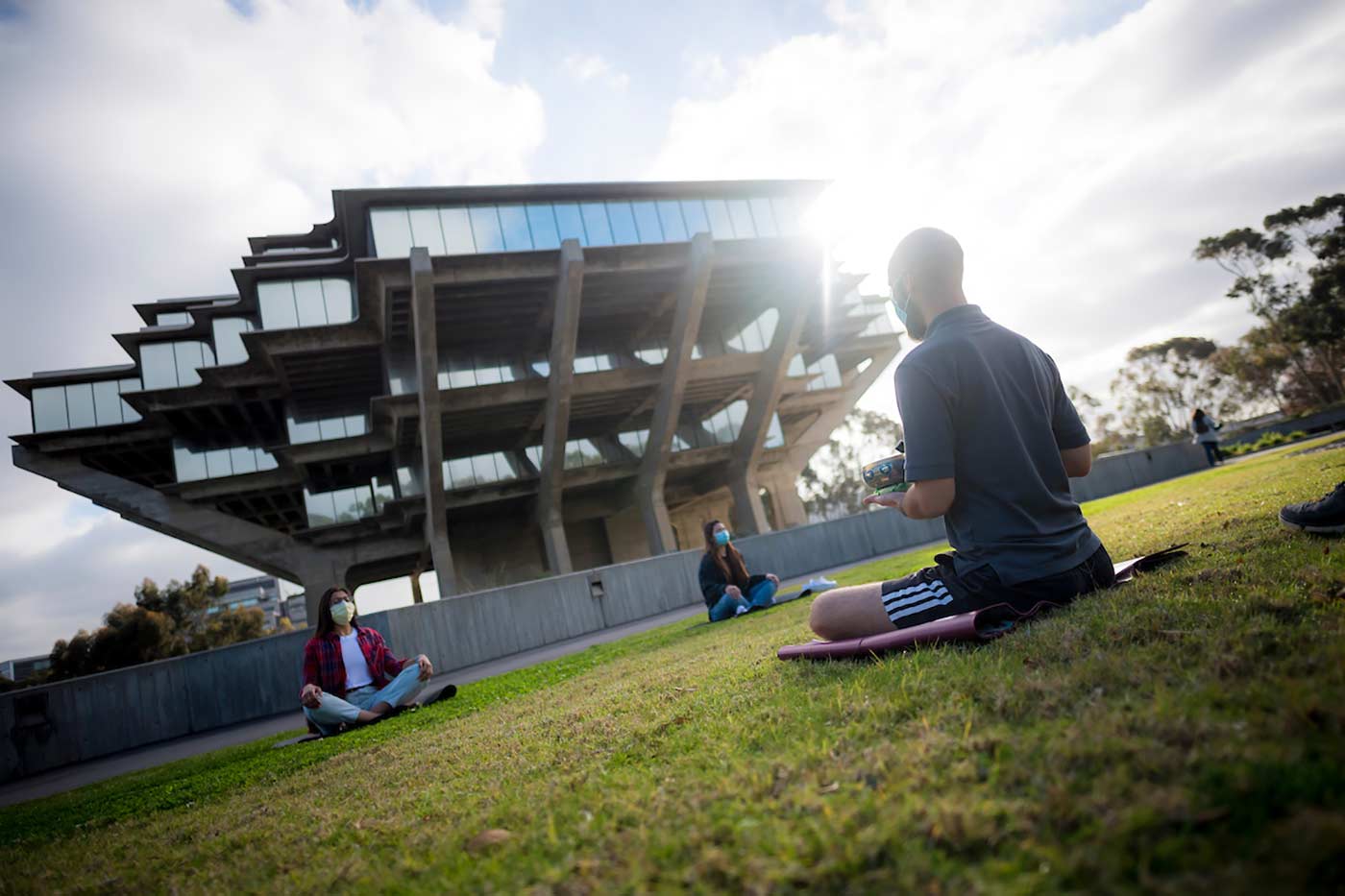 "Leadership is a fluid and dynamic process and, as leaders, we must continue to evolve and expand our capacity to adapt to the demands of a rapidly changing environment," explained Ebonee Williams, director of Virtual Experience and Peer Engagement. "If you are a seasoned leader, or you are interested in building your leadership skills, this workshop series will meet you where you are and prepare you to lead with strength, integrity and resilience."
Career and internship
On March 23 and 25 from 12:30-1:30 p.m., UC San Diego's Career Services Center will offer undergraduate students a chance to speak with two recruiters about what they look for in candidates as well as the type of questions that might arise in an interview. Students will also find a photo booth set up where they can get a professional photo taken for their LinkedIn profile.
"The Career Services Team will be available to meet with students and help answer questions, in particular about how best to prepare for upcoming Spring Quarter career fairs," explained Kris Hergert, executive director of the Career Services Center. "We are excited to support Vice Chancellor Satterlund and our campus partners in enriching student's Spring Break experience."
Performances and art
The weeklong break between quarters is also dedicated to immersion in the arts. For those seeking a more hands-on art experience, students can visit the UC San Diego Craft Center on Thursday, March 25 and create wearable art from recycled packing materials—and at the end of the day you can take part in an outdoor fashion show! Students can also tune into a video featuring Craft Center Chef Christina Ng who will demonstrate how to create healthy, refreshing beverages from basic ingredients on March 22. Also, local artist Susan Wickstrand will teach students how to transfer images from photos and magazines onto watercolor paper using packing tape on March 24 in the "Postcards from Paradise" project.
Also, between March 20 and 27, students can tune into an audio play presented by ArtPower called "Two Destination Language: A Journey of a Home." The autobiographical piece explores themes of identity, border crossing and migration, and is intended to be listened to while walking. Students can also grab a set of headphones to join in a Silent Disco that will feature music from a live DJ at the Loft, hosted by University Centers.
To see a schedule of all events, please visit the Student Affairs Spring Break calendar.
Stay in the Know
Keep up with all the latest from UC San Diego. Subscribe to the newsletter today.