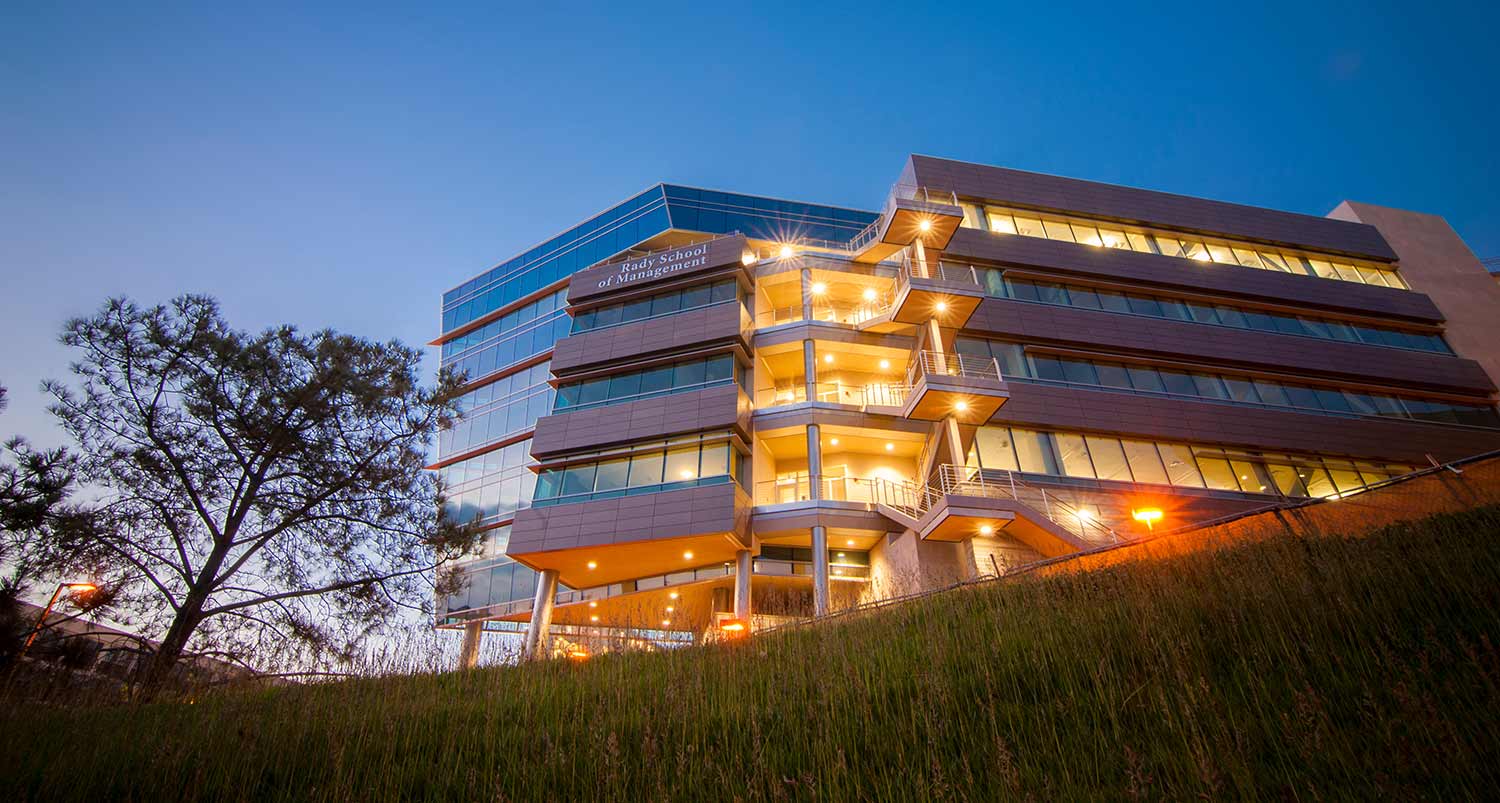 Rady School of Management Students Gain Opportunity to Assist with COVID-19 Recovery
Students at UC San Diego's Rady School of Management are getting a hands-on opportunity to give back to the community and assist with COVID-19 business recovery efforts in San Diego.
In May 2020, the Rady School launched the Rady School Business Recovery Coalition to offer free assistance to businesses in the San Diego region as they navigate the unprecedented challenges faced by COVID-19.
Through the Rady School Business Recovery Coalition, faculty, students, and mentors from the Rady School and across UC San Diego provide advice and insights to businesses affected by COVID-19. The services are managed by the school's Beyster Institute and the California Institute for Innovation and Development (CIID).
Since the coalition's launch, students have received the opportunity to work with several businesses on real-world issues. Businesses have asked for assistance in key areas such as forecasting the new normal and how to adjust business practices accordingly, cash flow analysis, and market and product analysis.
Students from the Rady School's graduate and undergraduate programs will be able to apply to be part of the program. Students will be interviewed to become part of the project by leadership from the Beyster Institute, which will oversee the program. If accepted into the program, students will work with faculty and staff mentors who will help students with general consulting experience or in particular areas requested by clients.
"Students in the Rady School Business Recovery Coalition program will gain experience in solving real-world business problems, which is a great asset to their learning and professional development," said Beyster Institute Executive Director Kim Blaugher.
"They will have an opportunity to partner with the San Diego community to help primarily small companies through the economic downturn. The projects they work on will allow them to solve difficult business problems for companies while gaining knowledge from faculty and business leaders."
The Rady School was founded with the support and encouragement of the San Diego business community. Rady School Dean Lisa Ordóñez noted the coalition is a way for the school to give back to the regional businesses.
"The Rady School Business Recovery Coalition is the next evolution of why the school was founded," said Ordóñez. "It's in our DNA to help businesses with innovative ideas. We want to be at the forefront of the recovery effort in the San Diego region."
Visit Rady Business Recovery Coalition for a consultation with an associate.
Stay in the Know
Keep up with all the latest from UC San Diego. Subscribe to the newsletter today.