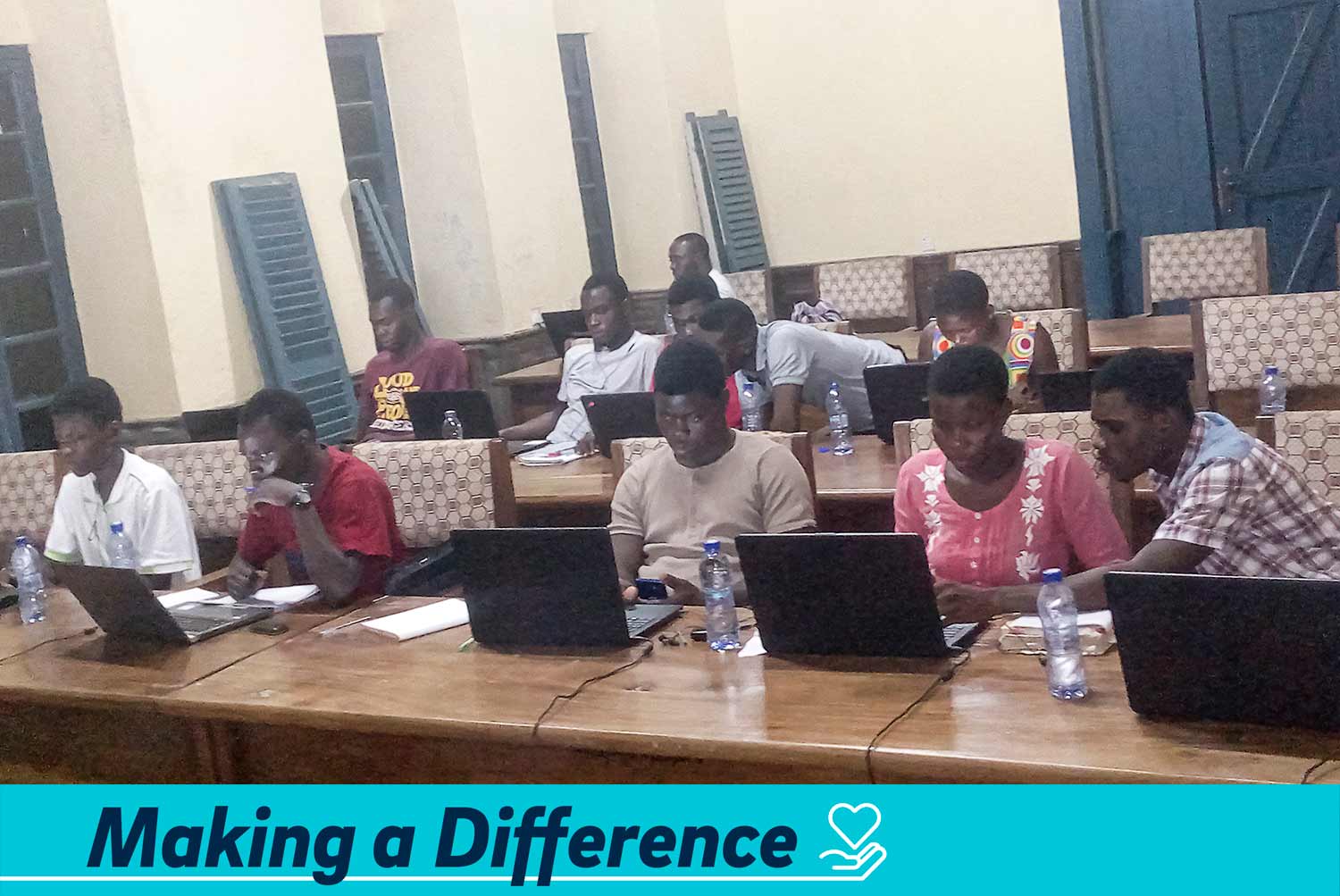 No Barriers Too Big
Students from Ghana orphanage learn neurobiology from UC San Diego Extension and Boz Institute instructors
Two evenings a week, a group of high school students in the West African nation of Ghana travel by taxi from the orphanage where they live to historic Cape Coast Castle, once a fort used to hold enslaved Africans before they were forced onto ships bound for the Americas.
The students file into a conference room in what is now a government building, fire up laptops and connect to a research lab half a world away. They listen eagerly as instructors in California explain how to pluck out the brains of fruit flies and extract and analyze their genetic material.
The students are taking part in an 10-week neurobiology course offered remotely by the Boz Life Science Research and Teaching Institute as part of UC San Diego Extension's Research Scholars program. So far, reports are upbeat.
"I didn't even think it could be possible for us to be learning through the internet," 10th-grader Michael Cobbinah said in a Zoom call from Cape Coast, Ghana. "It astonishes me. I am finding it very fun and interesting."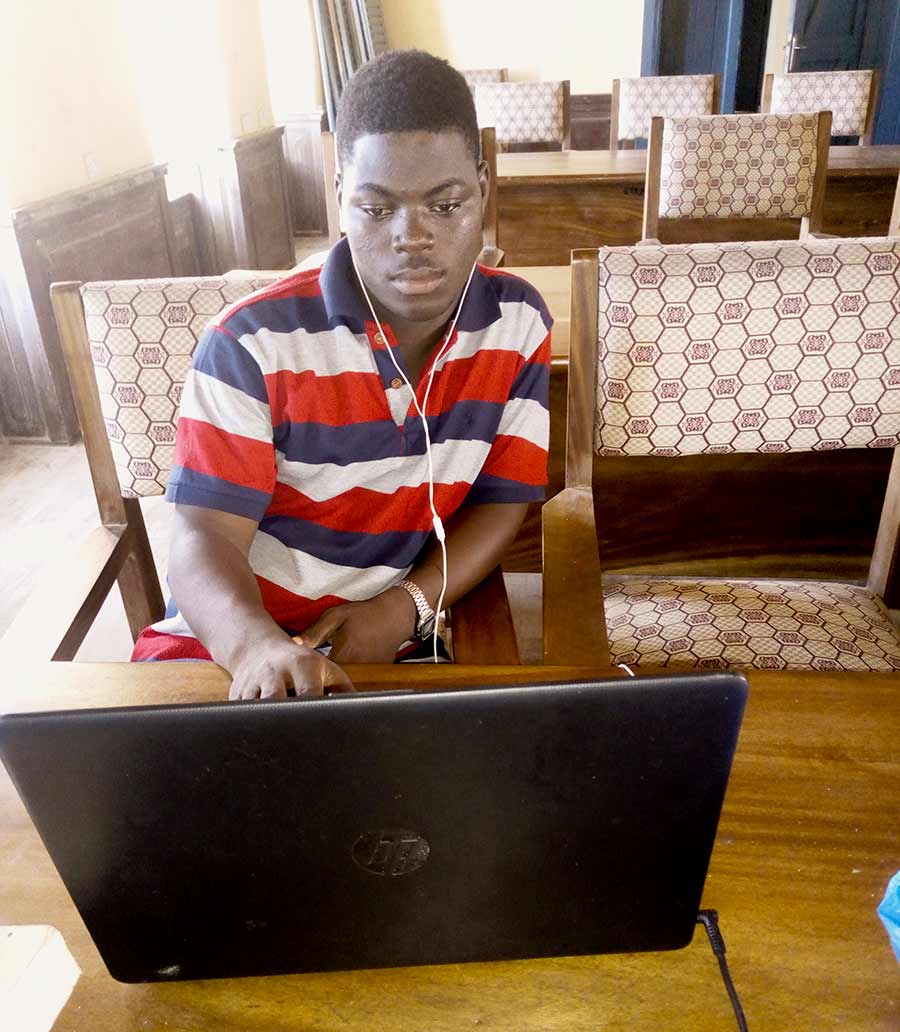 Extension created the Research Scholars program to allow high school students to master high-demand research skills in life sciences, engineering and medicine. Students attended research immersion programs in neurobiology and molecular biology at the Boz Institute's Pacific Beach labs.
When the coronavirus pandemic forced the programs to move online, the change raised obstacles—but also created opportunities.
"We were thinking about how being virtual allows us to access different groups of kids," said Liisa Bozinovic, who cofounded the Boz Institute with her husband, Goran. She serves on the board of Learn Grow Lead, a nonprofit group that supports the orphanage in Cape Coast, and it occurred to her that students there could take part in an online class.
Leaders of Extension's Education and Community Outreach (ECO) Department were quick to support the plan. "As a top-tier research university with global reach, we have a steadfast commitment to service that extends far beyond cities, counties or states," said Morgan Appel, assistant dean of the department. He noted that Extension is serving educators and students in Mexico and is developing programs as far away as China and Indonesia.
Children in need
The orphanage in Ghana had its beginnings in 2003 when Erin Douglas, a businesswoman and philanthropist, was touring Cape Coast Castle, the site of horrific suffering in past centuries. Her tour guide, Stephen Dankwah, introduced her to some orphaned and neglected children peddling goods on the street. Dankwah, who had himself been forced to work without pay as a child, was trying to help the boys and girls by organizing an afternoon club so they could take part in cultural activities.
Douglas was deeply moved, and she stayed in touch with Dankwah. With assistance from friends, she formed Learn Grow Lead to raise money to help Dankwah house the children and educate them. Shaisiri Orphanage opened in 2016. Learn Grow Lead also supports an organic farm in Ghana, The Helpers Farm, that helps pay for the orphanage and the children's schooling.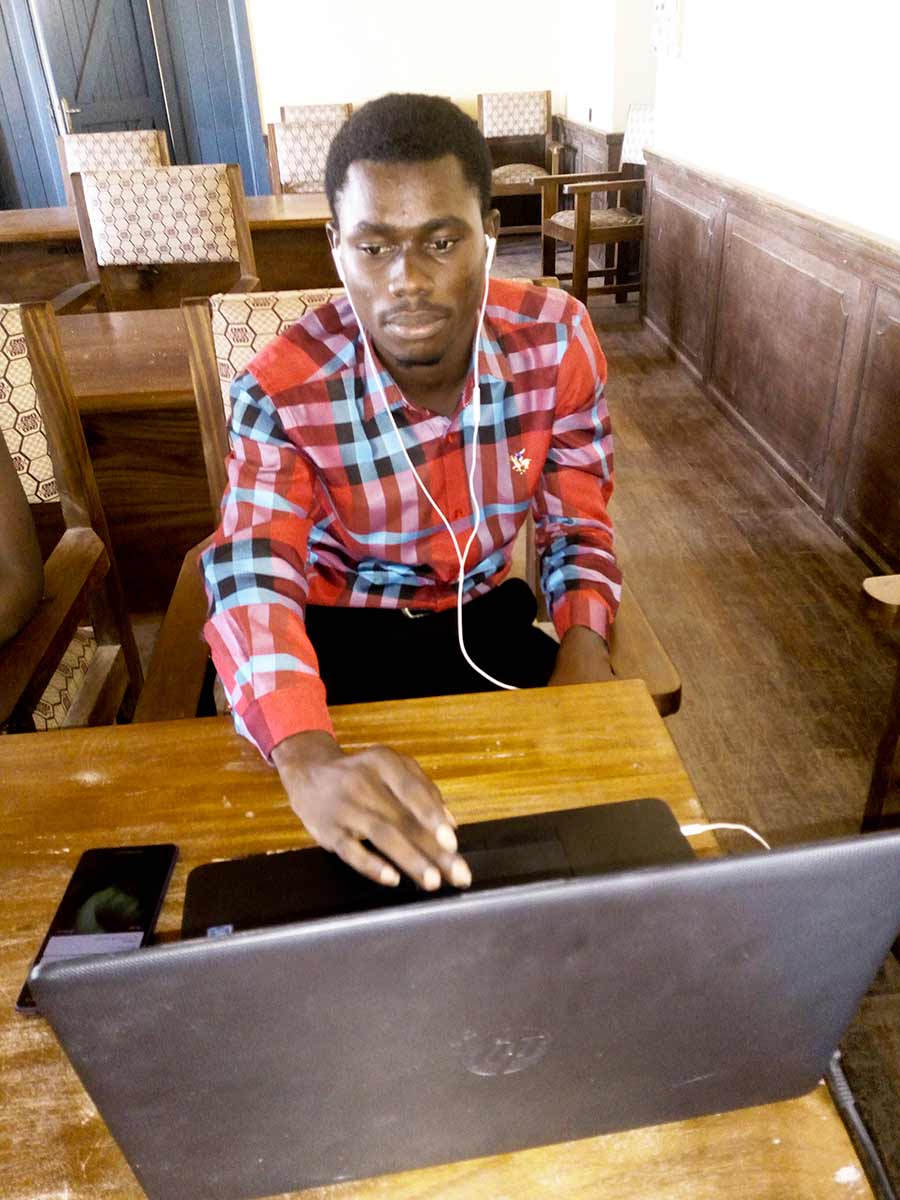 When Liisa Bozinovic suggested enrolling some of the Ghanaian students in the Research Scholars program, there were hurdles to overcome. The office at the orphanage doesn't have internet access or adequate tables and chairs, so Dankwah arranged for the students to use a conference room at Cape Coast Castle, where he still works.
"When it's about the kids, Stephen always figures out a way to get it done," Liisa Bozinovic noted. "There are no barriers too big when it comes to the kids."
Learn Grow Lead raised money to buy laptops for 10 students—six from the orphanage and four who live nearby. The students attend class late in the evening due to the 7-hour time difference. Joining them in the neurobiology course, which began Oct. 6, are 20 students from underserved communities in California and Oregon. All of the students received scholarships to attend the class.
Goran Bozinovic, president and CEO of the Boz Institute, said instructors have worked to close the cultural and technical gap between the American and Ghanaian students. "It was a little bit of an adjustment until we reached a comfort level and rapport," he said. "We purposefully arranged the labs so that when students go into a breakout room, they are not in their comfort group. We're pretty happy with the outcome so far. They're interacting well, and that's what we wanted to see."
One of the instructors is Danielle Skinner, a post-doctoral researcher at UC San Diego's Skaggs School of Pharmacy and Pharmaceutical Sciences. She has been impressed by the students' response to her lessons on using fruit flies as a research model. "What I have loved the most is that it's not just me lecturing—they've been extremely engaged in asking questions and answering questions," she said. "It shows their curiosity and that they're thinking critically, which are important aspects of success in science."
Eyes on the future
In a Zoom call from Cape Coast, a few of the students talked about their experiences in the class and how they hope to use what they are learning.
Twelfth-grader Ebenezer Cann believes the class will help him on the path to a medical career. "I want to become the best doctor in the world," he said. "I know that entails a lot, so I'm doing much work in the program." He said he is fascinated by what he is learning, "especially about the flies that we dissect. I really like the part about how we can use their DNA to study the diseases in human beings."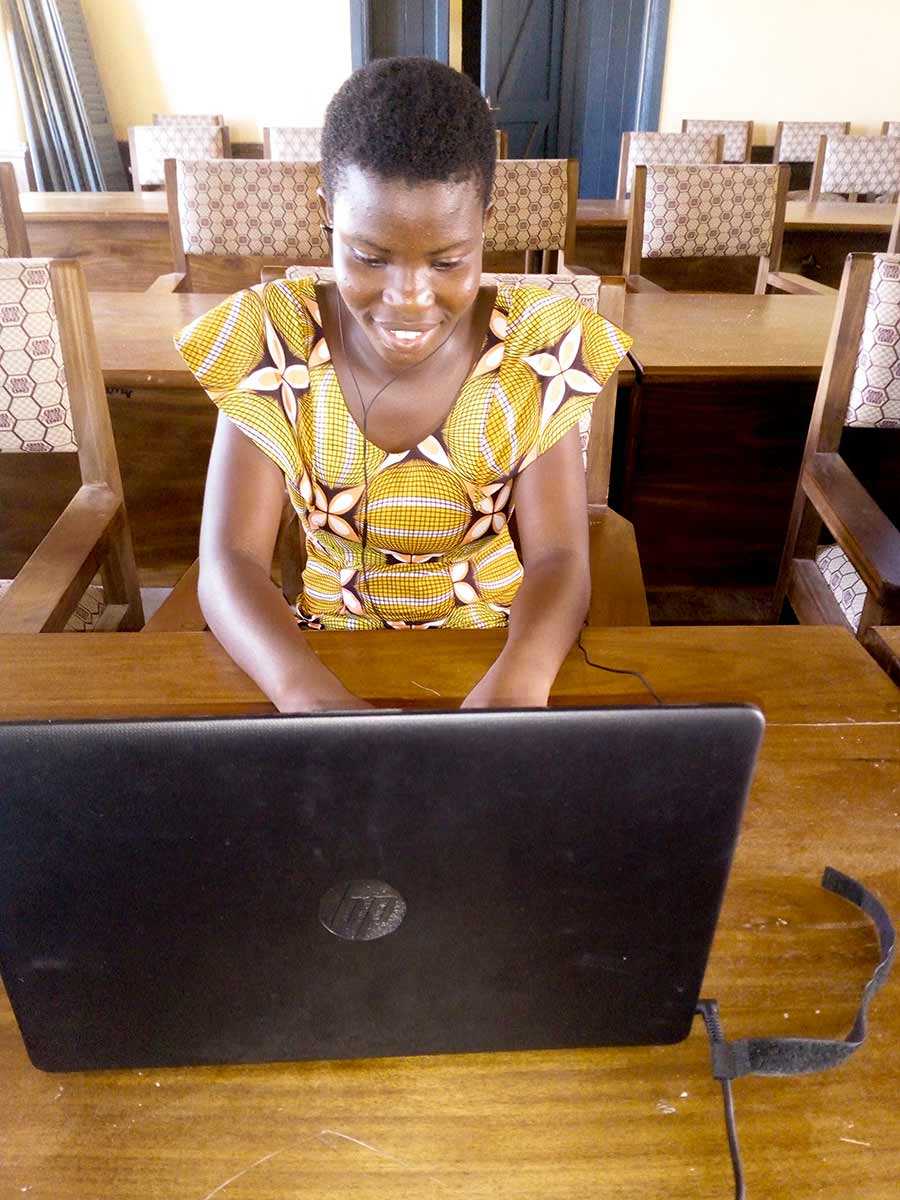 Beatrice Rockson, a 9th-grader, also aspires to a career in health care. "It is my vision to become a nurse, so this will help me to achieve my aim," she said.
Michael Cobbinah, the 10th grader, hopes to be a farmer and raise livestock. "This is really helping me to learn about the biology of the animals that we have in this world," he said. He added that classes have gone well except for the occasional technical glitch: "Sometimes we will be enjoying the class and shortly the network will start misbehaving."
For Dankwah, the neurobiology class is only a beginning. "We want to go further with this program," he said. "If we can get a science lab built here in Cape Coast, it will be the greatest thing ever to happen to us. We could even extend it so that our children will have the opportunity to see the University of California through an exchange program. That has been our dream."
Students in the class are learning about much more than just fruit fly genetics, Goran Bozinovic noted: "We're teaching them everything from setting up the hypothesis to designing and executing the experiment, responsibly collecting the data and performing statistical analysis." At the end of the course, students will create posters displaying their results and present them virtually to industry and community leaders.
This type of class holds promise for reaching other underserved students, Bozinovic added. "Ultimately the model here is to take students with very limited science backgrounds, students who are unfamiliar with these concepts," he explained. "We start from scratch, and if we are nurturing and supportive, we can actually get them to the point where they are competitive."
Assistant Dean Appel predicted a bright future for the students in Extension's international programs. "Our scholars in Ghana are much like our scholars in San Diego: astute, intelligent, enthusiastic and committed to effecting meaningful change locally and across the planet," he said. "Working communally to address shared challenges not only makes our world smaller but makes it that much better."
Stay in the Know
Keep up with all the latest from UC San Diego. Subscribe to the newsletter today.