New UC Alliance Aims to Boost Latinx STEM Teaching Professors
Stanley Lo leads four-campus initiative striving to diversify faculty and inspire a new generation of leaders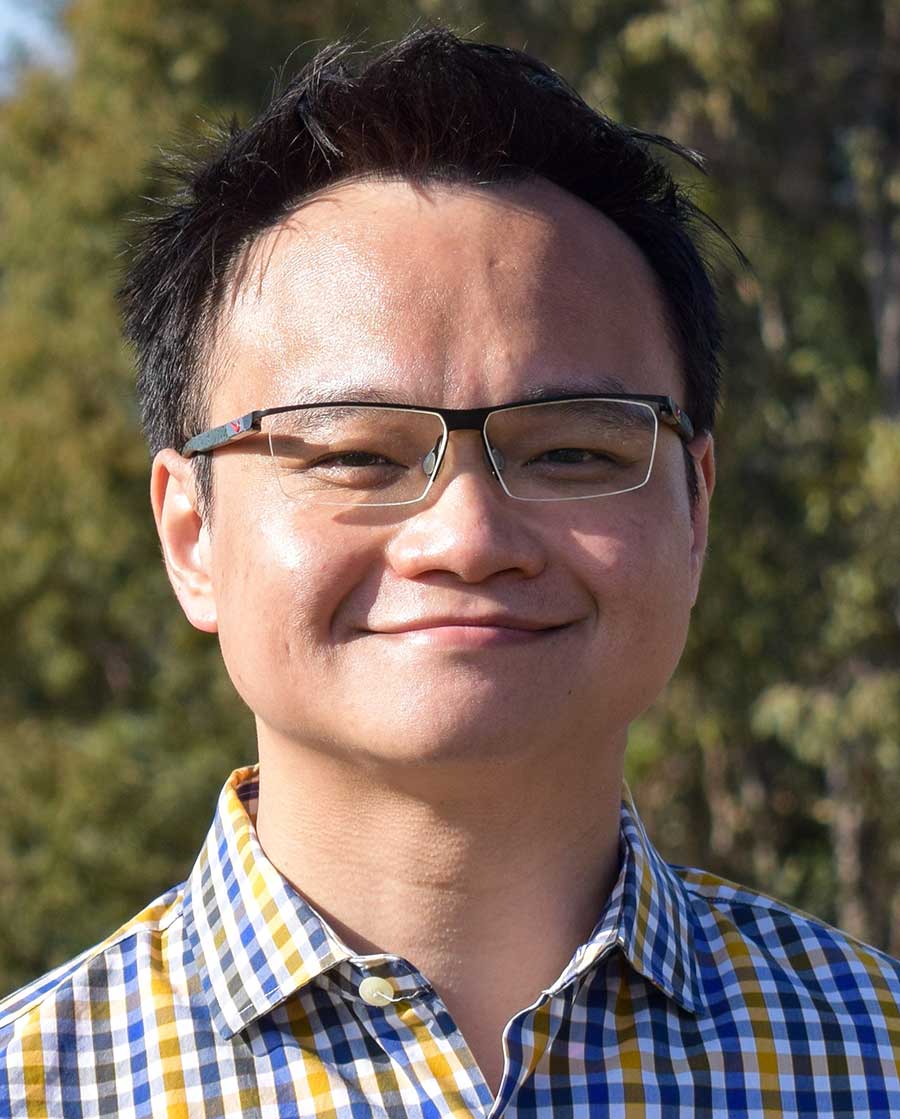 Within the University of California (UC) system, the student population of 294,000 is an expanding kaleidoscope of experiences and backgrounds: nearly 40 percent are first-generation university students… 34 percent come from low-income backgrounds… 27 percent are racial and ethnic minorities.
Yet within the ranks of UC teaching professors, a group that provides substantial instruction for undergraduate science, technology, engineering and mathematics (STEM) courses, the numbers are much less diverse. Only 6 percent of teaching faculty are from racial and ethnic minority groups, according to recently published information.
A bold effort led by UC San Diego's Stanley Lo and several co-principal investigators from across the UC system (Natascha Buswell and Brian Sato, UC Irvine; Alegra Eroy-Reveles, UC Santa Cruz; and Mike Wilton, UC Santa Barbara) aims to bridge this gap with the creation of the new UC Hiring Interventions for Representation and Equity (HIRE) Alliance, which is carefully structured to help increase the number of teaching professors in STEM from Latinx backgrounds. The team was awarded a $2.3 million grant from the National Science Foundation's Alliances for Graduate Education and the Professoriate (AGEP) program to implement a new model for equitable hiring of teaching professors in STEM.
Because teaching professors teach two- to three-times more courses than research-focused faculty, Lo believes that teaching professors can serve as role models for students from underrepresented groups, laying the groundwork for the diversification of the next generation of students pursuing STEM professions.
"There's a huge discrepancy in terms of demographics between the people teaching in the classroom and the undergraduate students we are serving and educating," said Lo, an associate teaching professor and member of the Division of Biological Sciences' Section of Cell and Developmental Biology.
"The recruitment of Latinx teaching faculty at the UC will provide support to students from these diverse backgrounds," said Wilton, an assistant teaching professor at UC Santa Barbara. "These teaching-focused faculty will be successful symbols for these students who often do not see themselves represented as scientists or professors."
The five-year AGEP UC HIRE Alliance will implement an iterative design-based research approach to increasing Latinx teaching professors at UC San Diego, which is an emerging Hispanic-Serving Institution (HSI) with a current Latinx undergraduate enrollment of 20 percent, as well as UC Irvine, UC Santa Barbara and UC Santa Cruz, which are Hispanic-serving institutions with at least 25 percent Latinx student population.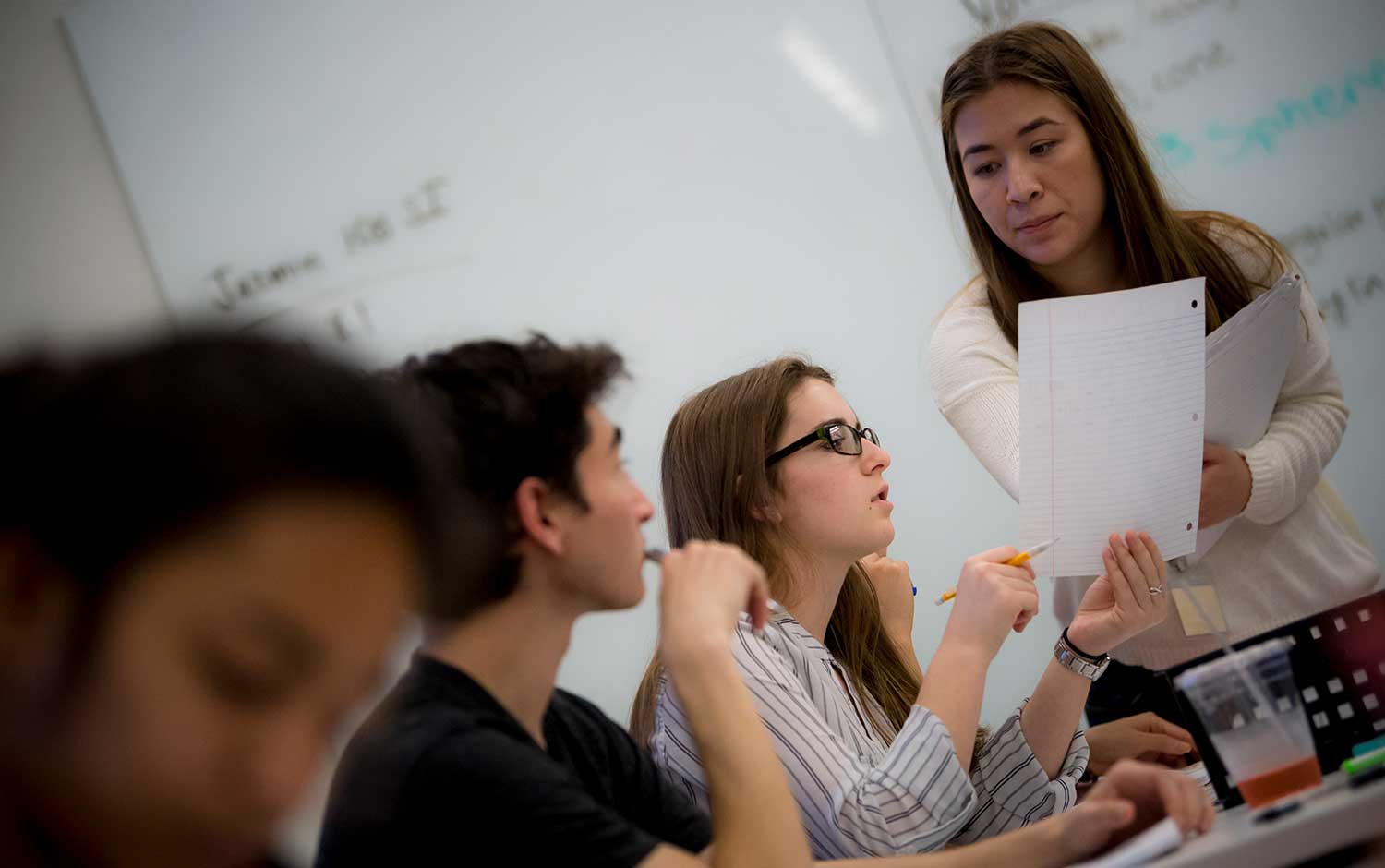 "This multi-campus effort led by Professor Lo has promise to be a national model for how to bring greater inclusive excellence into the ranks of our teaching professors," said Victor Ferreira, UC San Diego's interim associate vice chancellor for Equity, Diversity and Inclusion and a professor in the Department of Psychology. "Having interacted with leaders from the Office of the President, as well as from our sister campuses at Irvine, Santa Barbara and Santa Cruz, I have seen the excitement from across the system for this effort. The potential gains for our students in STEM fields and beyond are critical."
Within the four campuses, the AGEP UC HIRE Alliance leaders have identified several STEM schools or divisions with emerging hiring plans in the next five years. For each of those hires, the Alliance will recruit AGEP faculty fellows who will engage the new position search committees in adapting hiring practice rubrics based on emphasis points such as equitable hiring practices and inclusive teaching excellence.
"This project is really exciting for me because we will be learning how to better serve our students, especially those who identify as Latinx/Hispanic," said Eroy-Reveles, an assistant teaching professor at UC Santa Cruz. "We will be investigating strategies that can lead to faculty that are hired specifically to teach students who are from communities that are not well-represented by our current faculty. As faculty members at Hispanic-Serving Institutions, this project will help us answer the question, 'What makes a potential faculty member someone who can teach and serve our students?'"
The AGEP UC HIRE Alliance hopes to have about 10 AGEP faculty fellows per year from different STEM disciplines across the four campuses. They will meet regularly to understand the barriers for equity, diversity and inclusion in faculty searches, especially in relation to teaching professors.
"Implicit faculty search criteria can be very bias-laden, so we plan to work with AGEP faculty fellows to address the challenges and barriers to creating equity and inclusive search committee practices," said Lo. "We will also develop processes and rubrics to help mitigate these biases."
While the AGEP UC HIRE Alliance will concentrate on the hiring of teaching professors, the effort's leaders hope to create processes that can be applied to a wide range of faculty positions and search committees beyond the University of California.
"In order to have a more diverse teaching faculty, we need to understand the pathways current Latinx STEM faculty took and the challenges they faced," said Buswell, an assistant teaching professor at UC Irvine. "From their journeys, we can better support a pathway for future Latinx professors and help them realize the pathway is possible, hopefully with less bias and systemic hurdles than the generation before them."
"The insights that this effort will yield into how to diversify our faculty and better connect them with our students, particularly minoritized students, are essential at multiple levels," said James Nieh, an associate dean in the Division of Biological Sciences at UC San Diego. "I'm excited that so many different groups can benefit from what is learned."
Stay in the Know
Keep up with all the latest from UC San Diego. Subscribe to the newsletter today.