Published Date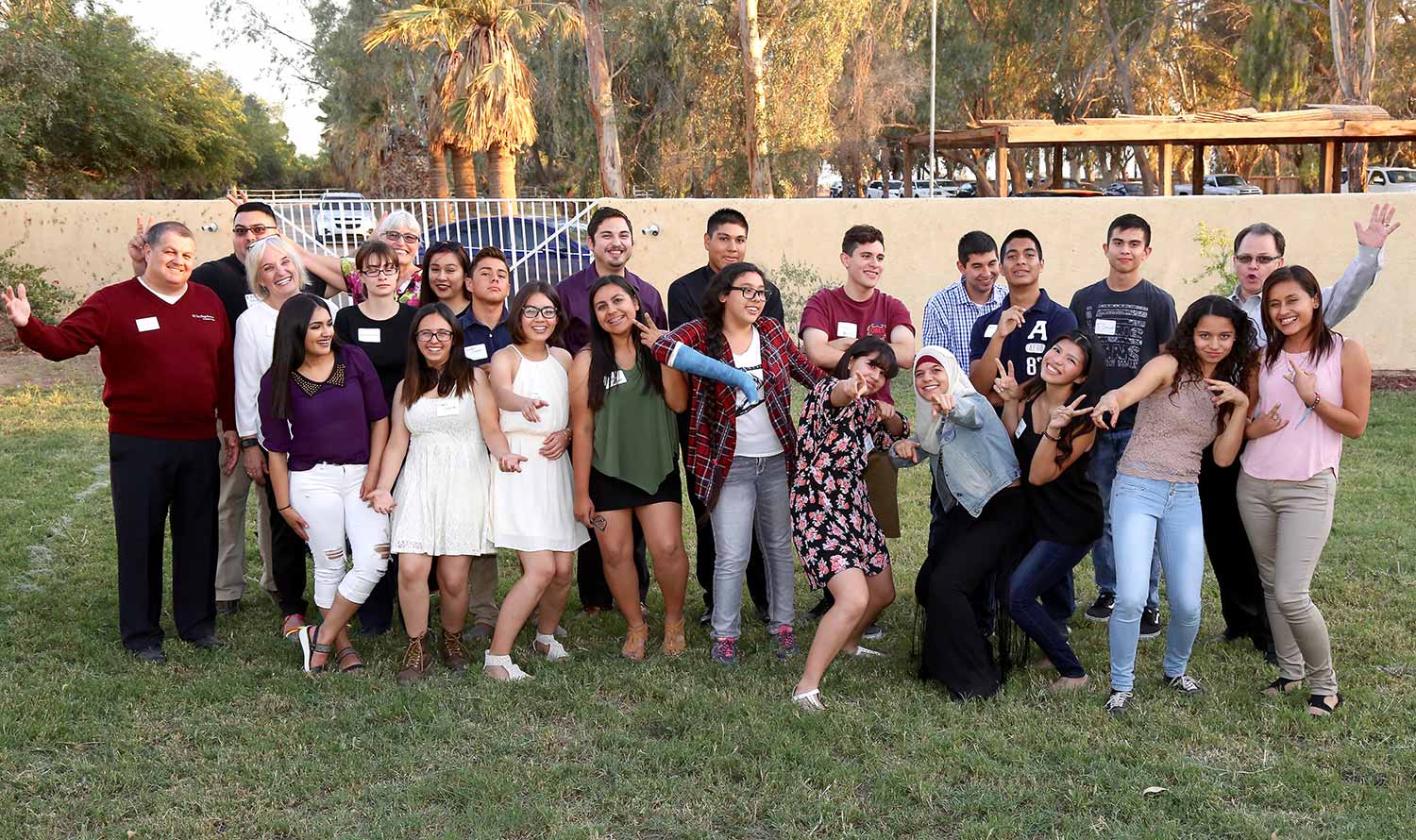 Growing the Next Generation of Imperial Valley Scholars
In 2014, Chancellor Pradeep K. Khosla traveled to Imperial County, promising that UC San Diego was committed to ensuring the university played a critical role in the region's revival.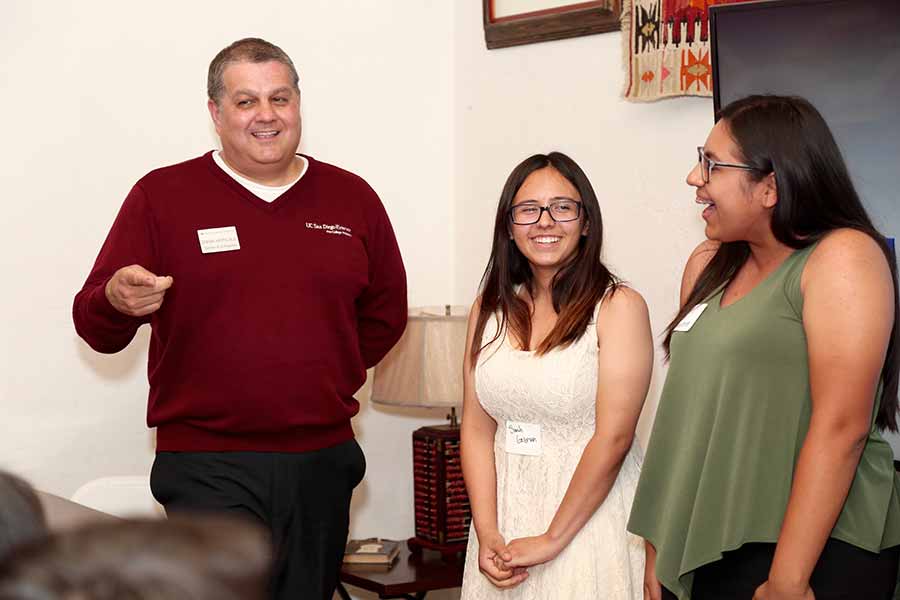 "I am here to get a better understanding of UC San Diego's broader community," Khosla said at the time. "But, mainly, I came here to listen to you because students from this community are the students we want at UC San Diego."
Two years later, that promise has reaped real results with a variety of initiatives that are opening up opportunities for high school students throughout the rural county to realize their dreams of attending college.
Just last week, UC San Diego Extension held a dinner for more than 130 students, parents and community members to award its third round of scholarships for Academic Connections, a summer college preparatory program. The three-week course is held on the UC San Diego campus and provides students with a college-like experience to help them prepare for the real thing—both academically and socially.
With a cost of $3,900, the program is out of reach for many families in Imperial County, where about 22 percent of the population lives under the poverty line and the median household income is just $43,310.
Because of that, UC San Diego Extension provided 21 full and partial scholarships for the program, including nine full scholarships to high school students at each of the county's schools as well as 10 full scholarships to migrant students.
Ed Abeyta, assistant dean of community engagement and director of pre-college programs for UC San Diego Extension, said the scholarship program was designed to deliver on Chancellor Khosla's Strategic Plan that aims to bolster the university's commitment to diversity and equity and better serve the larger community. This is especially important in Imperial County, where only around 13 percent of the population has a bachelor's degree.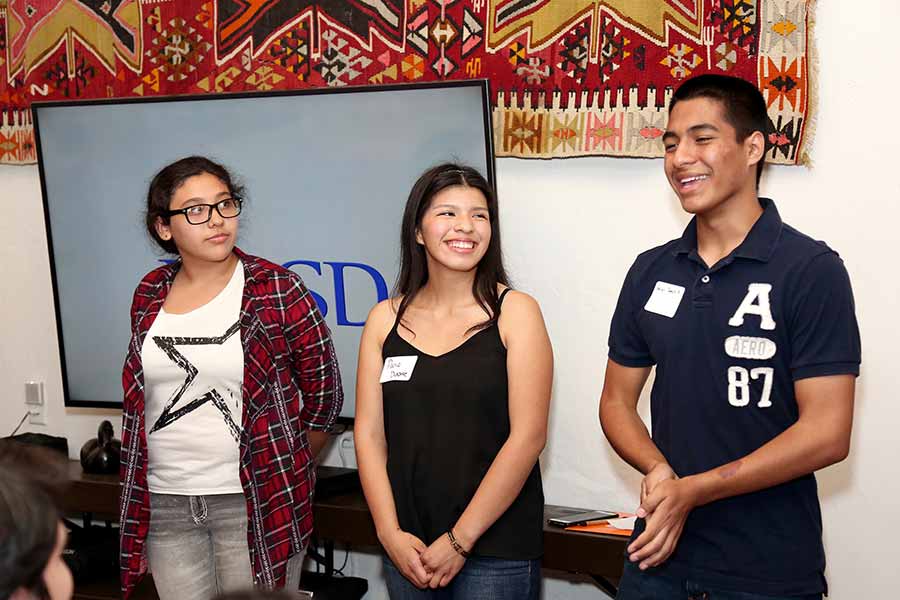 "The impact on the students, parents and members of community who did not have access to these educational resources has been transformative," he said. "Academic Connections helps students see themselves in college and prepares them to succeed."
That's certainly been the case for Cynthia Cortez, a senior at Holtville High School, in Imperial Valley. A recipient of the first round of scholarships two years ago, Cortez still has a hard time explaining the true impact of her experience at Academic Connections.
"I can't put it into words. It's mind-boggling," she said. "It changed my perspective not only of myself but on college."
Cortez also credited the program with helping her get into her dream college: UC San Diego, where she will start next year as a chemical engineering major.
"What I took from Academic Connections was that if you really apply yourself, you can achieve anything," she added.
J. Todd Finnell, Imperial County's superintendent of schools, said the program is especially important because so many of the students in the community have had only limited experiences with university campuses as many are the first in their families to go away to college.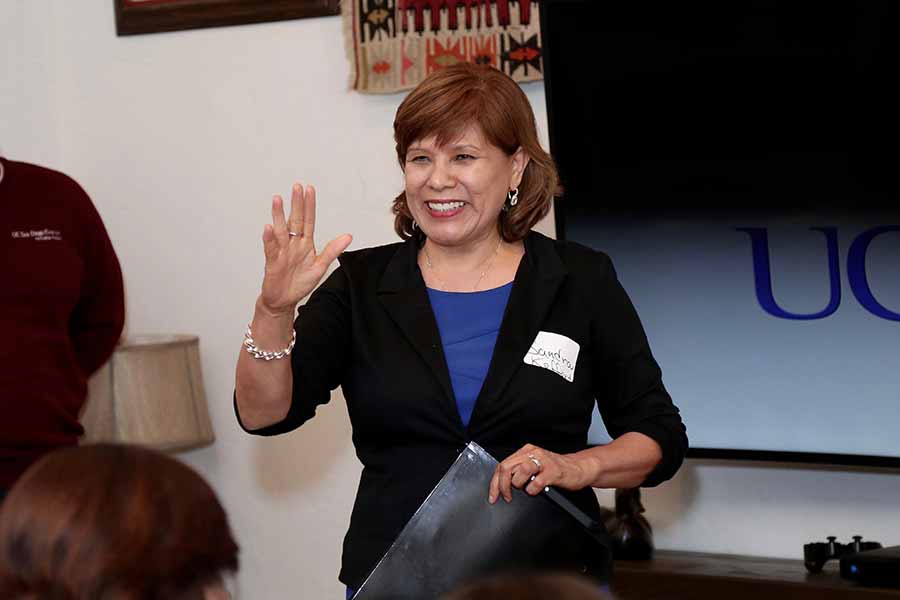 "This program has taken students with interest and ability and paired it with opportunity and access," said Finnell. "It really comes down to opportunity and access, and that is what is so important for our community."
Ricky Guzman, a junior at Central Union High School, was one of this year's Academic Connections scholarship recipients. He said he is both excited—and a little anxious—to attend the program this summer.
"I'm kind of nervous about being away from home for the first time," Guzman admitted. "But I'll get to experience college and see what it is really like."
Sandra Kofford, the director of the migrant education program for the Imperial County Office of Education, said that type of experience is invaluable to the students she works with. There are some 7,000 migrant students in Imperial County, she said, and few would ever have the resources to attend a program such as Academic Connections.
"These are students who excel in school despite all the challenges they face," Kofford said. "Programs like this help them focus on their education and help them and their families improve their opportunities in life."
In addition to the Academic Connections scholarship program, the Chancellor created the Chancellor's Associates Scholarship, which is awarded to eligible students from partner high schools, community colleges and community-based organizations, including Imperial Valley Community College. The scholarship, which covers tuition and provides $10,000 a year, was awarded to five Imperial Valley students last year and all accepted; this year, 11 scholarships have been offered.
Abeyta said this investment in Imperial County will only continue to grow because it benefits both the community and UC San Diego.
"We are planting the seeds of knowledge that will help cultivate the next generation," he said.
Stay in the Know
Keep up with all the latest from UC San Diego. Subscribe to the newsletter today.