Give a Unique Digitized Book for the Holidays & Support UC Libraries
Published Date
Article Content
If you've grown weary of the same old holiday gift giving ideas, here's a novel gift idea that is historically significant, reasonably priced, and will also support University of California libraries: a book digitized from the University of California's own library collections. More than 200,000 books in a wide range of subjects—both fiction and non-fiction—are available, and in more than 400 languages. The collection comprises volumes dating from the year 1500 to the present, and includes digitized volumes from UC San Diego and other UC libraries.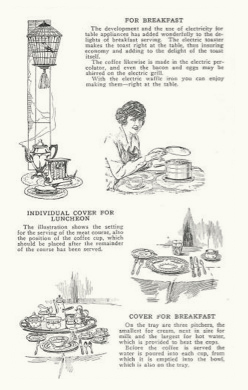 Cupid's Book of Good Counsel
Book subjects run the gamut from poetry, literature, and art, to cookbooks, history, and architecture. A nature lover on your list might appreciate Wallace Bruce's 1880s classic "The Yosemite."
Is someone on your list interested in Yiddish theater? How about someone who wants to read George Sand in English or French? You can find all of these in the collections, and much more.
A new or soon-to-be bride might learn a thing or two from Cupid's Book of Good Counsel, for example, which provides advice to the new bride of the early 20th century:
A gardener on your list might enjoy American Weeds and Useful Plants?
These are just a few of the unique volumes available for purchase. To browse the collections and order, please visit: UC Library Reprints.
Income generated from the sale of the books supports the stewardship of UC's digital collections on a cost recovery basis.
Give a gift that has special meaning and supports University of California Libraries.
For more information, see http://www.cdlib.org/services/collections/massdig/pod.html
Stay in the Know
Keep up with all the latest from UC San Diego. Subscribe to the newsletter today.