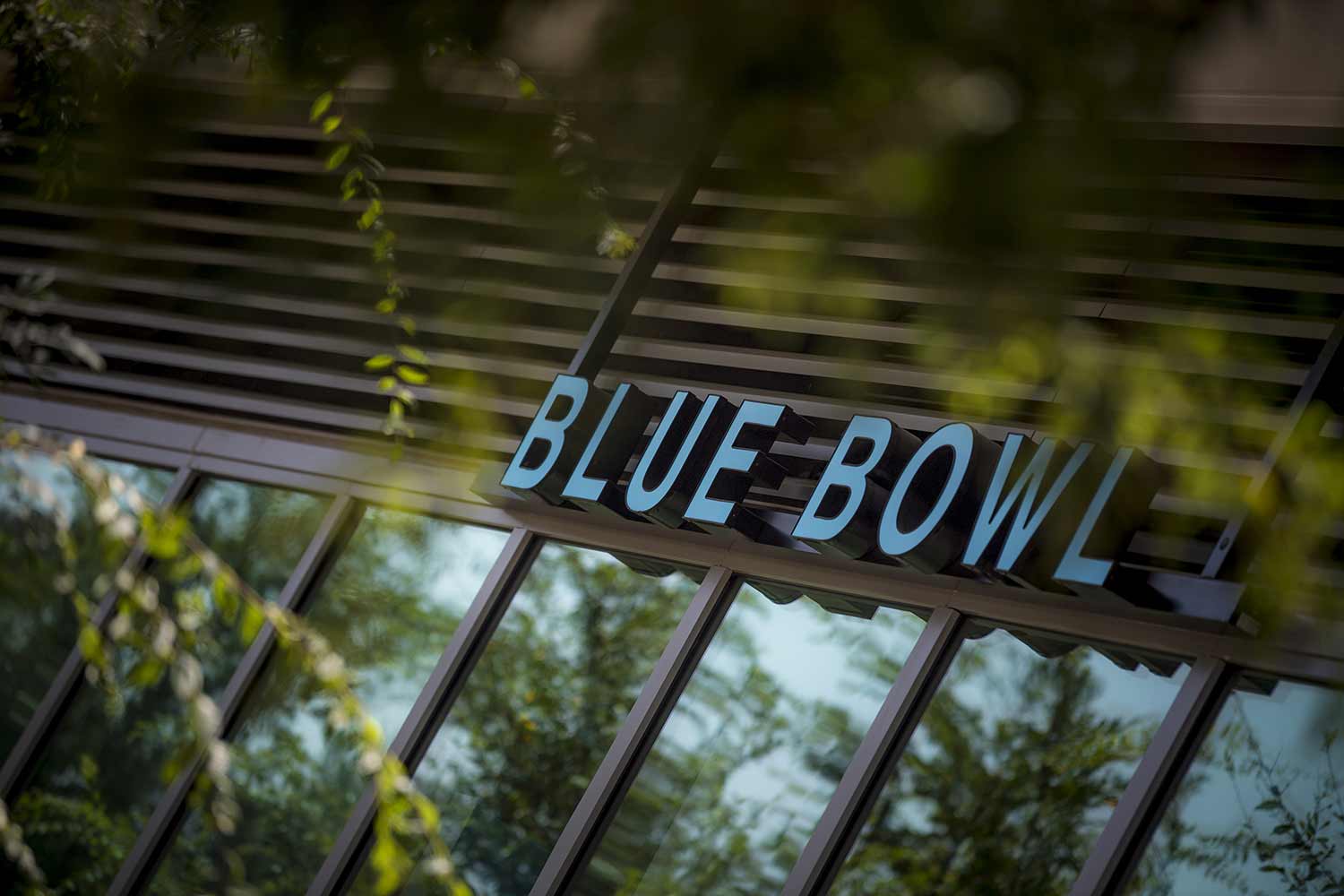 From College Roommates to Business Partners: The Story Behind UC San Diego's New Restaurant Blue Bowl
UC San Diego recently welcomed one of its newest dining hot spots Blue Bowl to campus, bringing colorful and customizable superfood bowls to the North Torrey Pines Living and Learning Neighborhood
For Craig Edelman and Teague Savitch—two of the owners behind the create-your-own superfood café—the journey toward becoming great business partners all began with some friendly competition.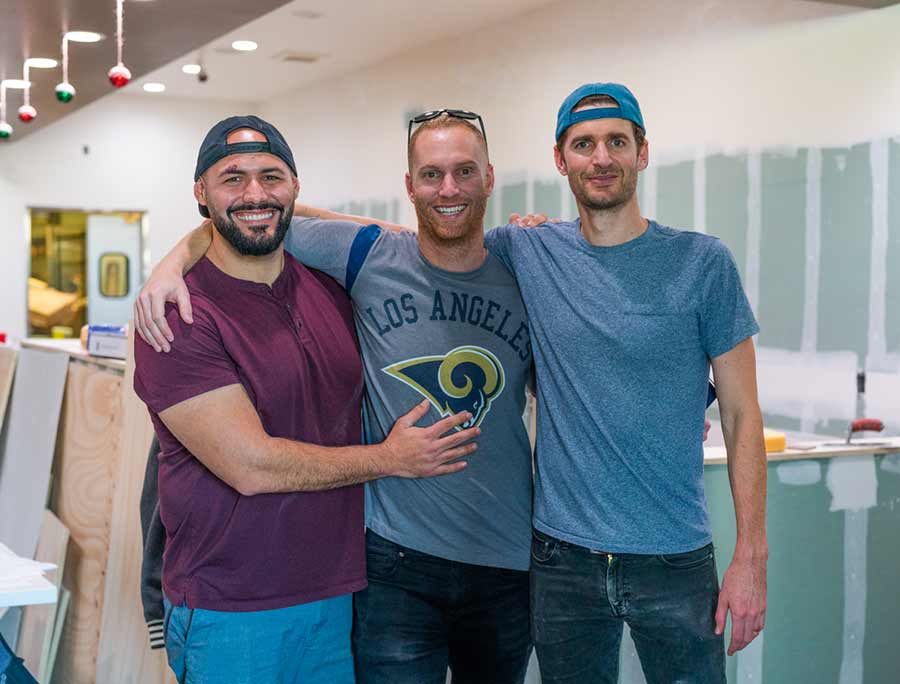 "Our story is really about us kindling a friendship from what before was a bit of a high school sports rivalry," shared Savitch.
The duo first met while playing on opposing high school water polo and swimming teams in Southern California. They even competed against each other in CIF state championships two years in a row. However, once they found out they were both heading to UC San Diego for college, the common thread of sports and starting a new chapter brought them together.
"I think that that life on campus helped forge our relationship together, just living very close to other people and making new friends," said Edelman. "I think those bonds that we had had set very early on freshman year stood the test of time. Now, we're building this business together and are working together very closely on a daily basis."
While the duo are currently staying busy as part of the three-person ownership team at the helm of Blue Bowl, it was not until after college and their individual professional ventures that the superfood company would come to be.
The Blue Bowl backstory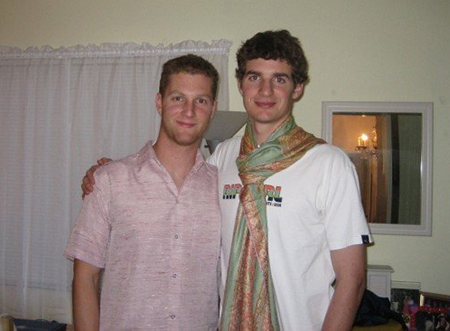 The idea for Blue Bowl took shape overseas while Savitch was serving in the U.S. Army. Deployed in Afghanistan and working in high-stress environments, he found himself seeking a fast and healthy meal he could eat on the go. When he transitioned into civilian life, Savitch recognized that so many others were also looking for the same thing.
"At all of these juice bars I was going to, many people were walking out the front door with these smoothie bowls or acai bowls instead of actual juice," said Savitch. In the process of trying smoothie bowls at various eateries, he started noticing specific business aspects he liked and disliked—from the variety of toppings and quality of ingredients to the costs of modifying a menu item.
Hence, a new type of smoothie bowl experience was born, offering complete customization and freedom to choose an unlimited array of superfood toppings sans extra fees. After Savitch tested the idea in farmers markets around Southern California, it looked like the Blue Bowl concept was going to be a success.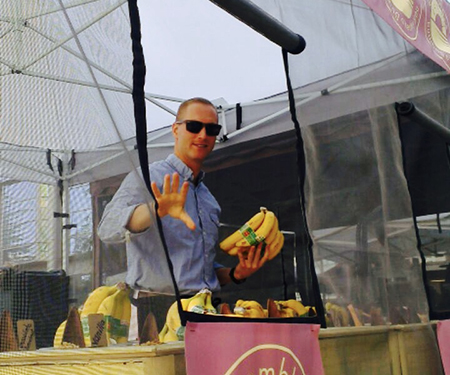 "One farmers market turned into four, and then at that point, we took the risk of looking to establish a brick and mortar," said Savitch.
After working alongside health food industry insider Ish Lozano to launch two successful Blue Bowl locations, Savitch knew exactly who to call to join the team and help the company expand—his college friend Craig Edelman.
Today, Blue Bowl's restaurant on campus is the seventh brick-and-mortar location for the company, which has found popularity in cities such as Irvine, Costa Mesa and Long Beach.
Bringing DIY superfood bowls to UC San Diego
For Savitch and Edelman, bringing the Blue Bowl concept back to their college campus was a natural fit.
"We always had the desire to move south into San Diego, I think partly because it's where our friendship began," said Edelman. "But also, our concept is really well suited for warm, wonderful areas. San Diego is a great example of that."
When the former college roommates explored campus after 15 years to view the restaurant site, they were giddy to see how the university had evolved since their time as undergraduates. The duo have fond memories of joining student organizations, playing in sports teams and studying abroad during their days at UC San Diego.
This personal connection to the university, paired with their knowledge of successfully running multiple cafés, helped them to see how Blue Bowl could be a positive addition to the campus culture. College students are a demographic notably on the go, looking for good value and food that tastes great—all marks that Blue Bowl hits on the dot.
"There are many elements to it that really do make us feel honored and proud to be able to bring this concept to campus," said Edelman. The duo describe coming back to UC San Diego to open Blue Bowl as "a bit of a pinch yourself moment."
Blue Bowl's location is uniquely positioned amid classrooms, residential areas and other recreational spots as part of the North Torrey Pines Living and Learning Neighborhood. It is also a welcome addition alongside the campus's current transformation and growth. Earlier this year, the fast casual eatery Ridge Walk Social and the smoothie and juice bar Shake Smart opened within the RIMAC's Annex.
The Blue Bowl menu itself spotlights fresh and colorful items, including: customizable bowls; chia pudding parfaits; kombucha and nitro cold brew on tap; plus their signature 'The Lazy Blue' bowl, featuring acai, pitaya, and blue chia pudding alongside a variety of toppings. Guests who stop by the restaurant to build their own unique bowl can pick from a variety of superfood bases and unlimited topping combinations, all for a flat rate price.
Soft opening hours for Blue Bowl are 9 a.m. to 4 p.m. on Monday through Friday. For the full menu and additional information, visit the Blue Bowl website.
Stay in the Know
Keep up with all the latest from UC San Diego. Subscribe to the newsletter today.