Class of 2022 Shining Stars
Resilience, hope and community have shaped the Class of 2022. Together, they have overcome so many obstacles: cultural and language barriers, social unrest, life-changing injuries, socioeconomic struggles, and the COVID-19 pandemic. And now, stronger than ever, UC San Diego's soon-to-be alumni are ready to turn their tassel.
On June 11-12, more than 7,000 graduates will be honored in a series of commencement ceremonies for each undergraduate college, the Graduate Division, Rady School of Management and School of Global Policy and Strategy. They have chased their dreams, and left UC San Diego and the community better than they found them.
We are immensely proud of everything our graduates have accomplished, and we know that they will make a difference wherever their path leads them. Graduates, thank you for your contributions to our community; you are remarkable.
Andrew Kleinschmidt
Ph.D. in Chemical Engineering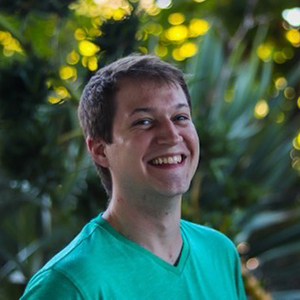 Andrew Kleinschmidt is no stranger to overcoming what seems impossible. He was set to graduate in 2021 with a Ph.D. in chemical engineering; however, one fateful ski trip to Big Bear that winter changed everything. Kleinschmidt suffered a severe traumatic brain injury that left him in a coma for several days, followed by an arduous journey of recovery and rehab.
"It was unclear—I would say unlikely—that I would ever be able to do science again, much less at the level that I had been at before," Kleinschmidt said. "I was one of the lucky people. Now, with two papers in submission and two more on the way, I am achieving my dreams." Slowly but surely, he healed and began returning to life as normal—even appearing on Jeopardy! just two months after his injury, taking home the second-place prize.
Still, without his primary faculty advisor Darren Lipomi, Kleinschmidt knows he would not be who or where he is today. Between his head injury and the global chaos of spring 2021, he felt lost and was struggling to finish his thesis in time. "It would have been well within Darren's rights to use my injury to gently walk me out of the lab," Kleinschmidt shared. "Instead, he doubled down on my well-being and remained in constant communication with my family."
Now that he's nearing graduation, Kleinschmidt is ready to chase his dreams. After volunteering as a tutor with Reality Changers—an organization that helps high school students become first-generation college graduates—Kleinschmidt knew his passion lay with helping others. He hopes to work for a computational chemistry company that helps to transform how we can use nanotechnology in drug development and medicine.
---
Suelen Lopez Razo
Bachelor of Science in Chemistry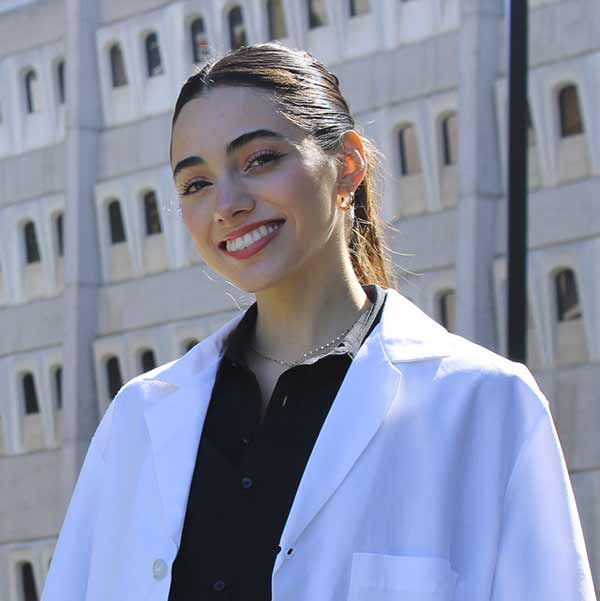 As a child growing up in a low-income family in Mexico, Suelen Lopez Razo never expected to go to college. When her family immigrated to El Centro, CA, 15-year-old Lopez Razo faced more than just the everyday challenges of adolescence—she knew little about American culture and spoke no English.
"I believe my younger self is proud of me and that makes my soul smile," Lopez Razo said. "My hard work and perseverance paid off. I feel deeply thankful for my family, friends, teachers, professors, counselors and mentors who have supported me in accomplishing my goals."
After falling in love with chemistry at a young age because of how it blends the physical sciences with biology and health, Lopez Razo began her higher education career at a local community college. Still, STEM opportunities, research positions and role models were few and far between. Community college simply wasn't a large enough stage for Lopez Razo to chase and achieve her dreams.
"I transferred to UC San Diego because of the ample cutting-edge chemistry research opportunities," she said. "I knew I could find mentors to guide my professional development as a woman of color in science."
Lopez Razo currently interns in the toxicology laboratory of Dr. Gerry Boss, where she is immersed in the drug development process. Her desire to give back to others drives Lopez Razo to keep pushing forward, keep learning and keep taking chances that force her to embrace the unknown wholeheartedly. After graduating from UC San Diego with a bachelor's degree in chemistry, Lopez Razo plans to work in the pharmaceutical and biotech industries before pursuing a master's degree in chemistry or a related field.
---
Bojin Haji
Bachelor of Arts in International Studies — Political Science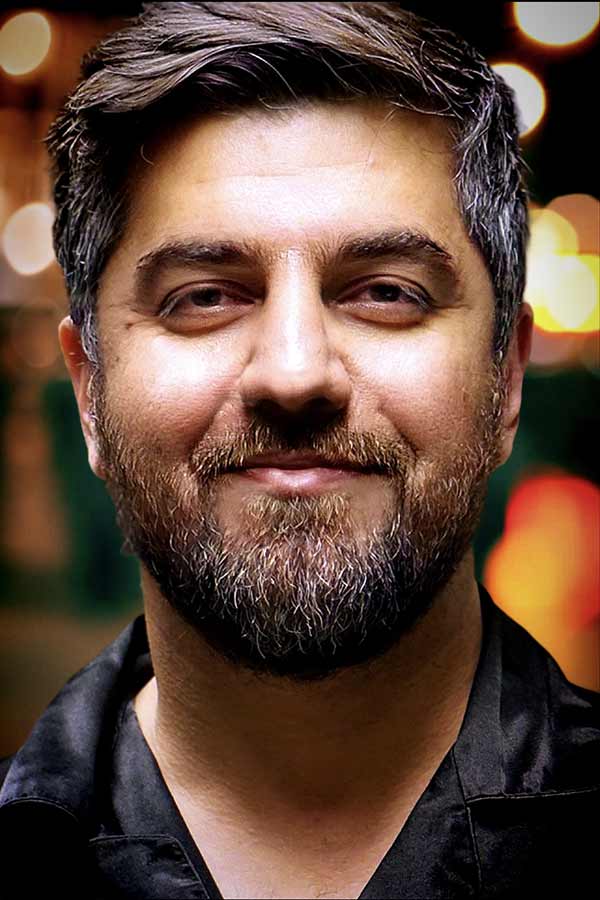 Bojin Haji remembers dreaming about attending a university when he was growing up in Duhok, Iraqi Kurdistan. Although it has taken a few decades to make that dream come to life, Haji is ecstatic that life took him to San Diego to obtain his bachelor's degree in political science, specializing in international relations.
"It is almost unreal that this is finally happening," Haji said. "It feels great to graduate from one of the top universities in the world!" He is proud to be an inspiration for his three daughters and hopes they can learn from his goal-oriented approach to work, academics and making progress.
Haji has always been driven by a desire to help others obtain their goals. When he first arrived in the United States, one of his first jobs was with CalWORKS, a resource hub for students with children that are receiving welfare at Grossmont College, where he was enrolled. Even now, six years and a transfer to UC San Diego later, Haji can trace his passion for helping student parents and immigrants—just like him—achieve higher education and see the possibilities that are at their fingertips.
"Being a father, low-income and working throughout my studies in a language that is not my first language has all been a challenge," Haji said. "My professors, and especially my academic advisor Corey Fujikawa, have been extremely helpful for me since my first year transferring at UC San Diego." Haji plans to pursue his dream of working in politics so that he can help improve the lives of many people. He hopes to serve as a bridge for immigrant and low-income communities who may have a distrust of politics to inspire them to become civically engaged.
---
Tianna White
Master's in International Affairs - International Management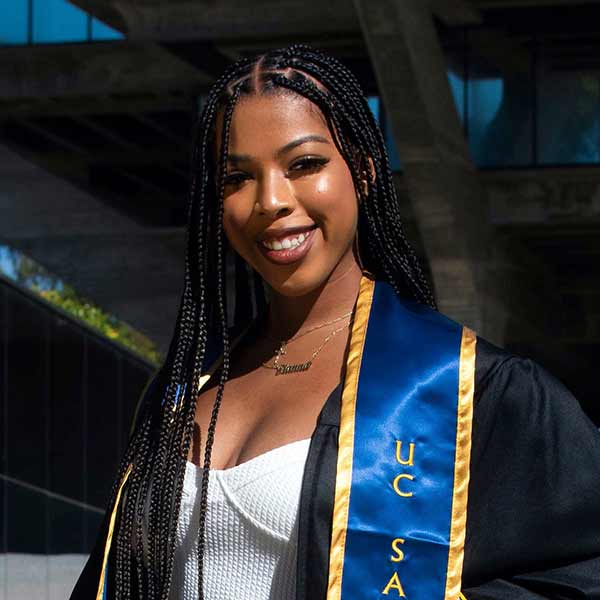 Tianna White chooses to embrace empowering thoughts, which has made all the difference in her academic career at UC San Diego. When she arrived on campus as a new undergraduate student, she discovered that there were no other Black students in her business class. Rather than feeling intimidated, the experience led White to work harder in the course.
Three years later while still completing her undergraduate degree, White enrolled in a graduate program at the School of Global Policy and Strategy. When she began attending master's program classes in international affairs, she discovered again that she was unique—the youngest student in her cohort. "At first this scared me and the same imposter syndrome that I experienced years ago started to resurface," said White. "But I took pride in the fact that I was the youngest student in a program, with others 10 to 30 years older than me. I embraced the characteristics that differed me from my peers and incorporated them into my determination to succeed."
Reflecting back on her journey at UC San Diego, one of White's proudest moments was earning second place at the regional level of the National Student Advertising Competition. She and her team—part of a student-run creative agency on campus called Adwave—produced an ad campaign for Tinder. In the future, White aspires to help sports and entertainment-focused firms grow by integrating culture and community into marketing strategies.
As graduation approaches, White is excited about what the next chapter holds. "I'm feeling bittersweet because I'm so nervous to finally be released into the real adult world, but I'm so thrilled for the next journey and am excited to see that all my work has finally paid off!" she said.
---
Cyril Gorlla
Bachelor of Science, Data Science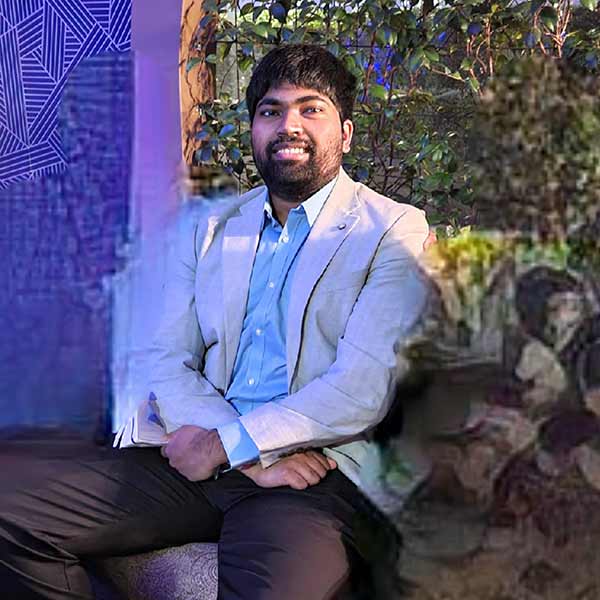 Machine learning and artificial intelligence (AI) is a quickly exploding field—Cyril Gorlla is already pushing the boundaries. As the Artificial Intelligence and Machine Learning Research Fellow at the Halıcıoğlu Data Science Institute (HDSI) —a position he helped create as part of the inaugural HDSI Data Science class—Gorlla's research applies AI and machine learning technologies to local social issues.
"Working with my advisor, Assistant Teaching Professor Justin Eldridge, one of my first projects involved analyzing political ad spending across the United States and specifically the San Diego region," Gorlla said. "I was able to identify geographic inequalities in political spending and build a machine learning model to predict political ad spending in the San Diego region."
The 2021 UC system data breach gave him an opportunity to put his skills to use. Gorlla applied machine learning techniques and probabilistic analysis to determine the extent of the breach and then publish a report, "Exploring the Impact of the UC Data Breach," that was circulated throughout the UC system. He caught the eyes of HaveIBeenPwned (one of the largest cybersecurity websites in the world and Microsoft affiliate), who collaborated with him to allow people to see if and how they were affected by the breach.
"Entering Sixth College at UC San Diego as a member of an immigrant family with a socioeconomically disadvantaged background, I was awed by the resources available here," Gorlla shared, explaining that growing up, he didn't have access to many of the learning opportunities his peers did. "I fostered my love of culture, art and technology through independent learning. The immense number of opportunities available at UC San Diego spurred me to use my passion for computer science to give back to my community."
---
Kayla Monnette
Bachelor of Science in Cognitive Science, Design & Interaction and Minor in Chinese Studies
Kayla Monnette graduated this Winter with a B.S. in Cognitive Science as the President of the Student Foundation with Provost Honors and a 3.9 major GPA. She was always unsure if she'd ever walk across a university's graduation stage. After living in a garage and struggling with food and housing insecurity, navigating UC San Diego as a new student was overwhelming. When she was put on academic probation by the end of her first year, Monnette began to lose hope for her future.
"At so many points in my journey, success felt impossible. I failed my first major-related class. I walked into a final exam hours after losing a loved one. I couldn't go home during the pandemic. Some told me I should give up," Monnette said. "I attribute my success to this beautiful support system I found along the way." She found a community of peers and alumni mentors who lifted her up and believed in her even when she didn't—or couldn't—believe in herself when she joined the UC San Diego Student Foundation, a student-run nonprofit philanthropic organization.
Monnette fundraised thousands of dollars in her three years with the organization and ultimately became the president of the Student Foundation. Sharing her story helped her raise money and awareness for the resources that helped her get through university: the Basic Needs initiative; the Triton Food Pantry; Counseling and Psychological Services (CAPS); and the Student Health and Well-Being Fund. Monnette explained that her mentors "gave [her] their time, their trust, and their belief." One helped her apply for a credit card; another dropped everything to come to her aid after a car crash; a third supported her through the death of a loved one.
"I've seen firsthand how life-changing mentorship can be. I've made it a personal goal of mine to be that driving force that connects my peers to mentors of their own." Monnette said when asked why she is so passionate about student philanthropy and alumni engagement. "When mentorship changed the trajectory of my life, I realized there was nothing stopping me from becoming a mentor myself." She plans to create a scholarship for exceptionally resilient students in the name of Carol Robison, her biggest supporter, who she lost in 2021. Although Robison dreamed of seeing her walk at graduation before she passed, Monnette is honored to carry on her legacy.
"If it's one thing my peers keep in mind as we graduate, it would be that we all have the power to change someone's life."
Stay in the Know
Keep up with all the latest from UC San Diego. Subscribe to the newsletter today.