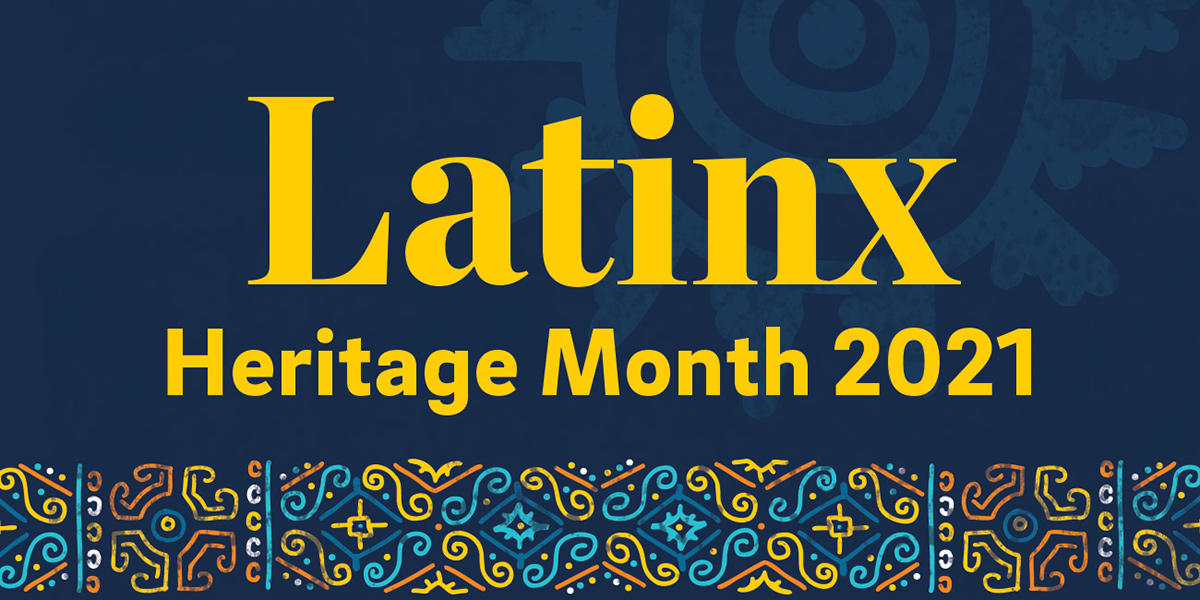 A Celebration of Latinx Heritage and Hope
La esperanza es lo último que se pierde—there is always hope. This month, we recognize the history, culture and contributions of Latinx people, focusing on the national theme of esperanza, or hope. It is a reminder that celebrating the achievements and contributions of the Latinx community will inspire action and continued advancement.
Students, staff and faculty are invited to join in a series of events throughout October that range from a keynote by award-winning community organizer and activist Rosa Clemente to a performance by Grammy award-winning band La Santa Cecilia and a Drag Lotería Night at the Raza Resource Centro.
The inaugural series is designed to educate participants about Latinx heritage and contributions, build community among diverse Latinx people and offer fun opportunities to engage in cultural programs. The free events are organized by the Chicanx/Latinx Staff Association in partnership with the Latinx Academic Excellence Initiative and Hispanic-Serving Institution (HSI) workgroups.
"We are so excited to celebrate and recognize the diverse Latinx community and its intersectional identities with a month of events that reflect the rich tapestry of our culture," said Mario Garibay, assistant dean of Student Affairs and co-lead of the Latinx Heritage Month planning committee. "In a time when everyone, including our Latinx community, is facing so many challenges, this is an opportunity to recognize our strength as a community, be in solidarity and celebrate together."
Powered by their roots
You don't have to look far to find people of Latinx heritage making a difference. As an emerging Hispanic-Serving Institution, UC San Diego has a growing population of Latinx students, staff and faculty whose contributions are wide-ranging and impactful.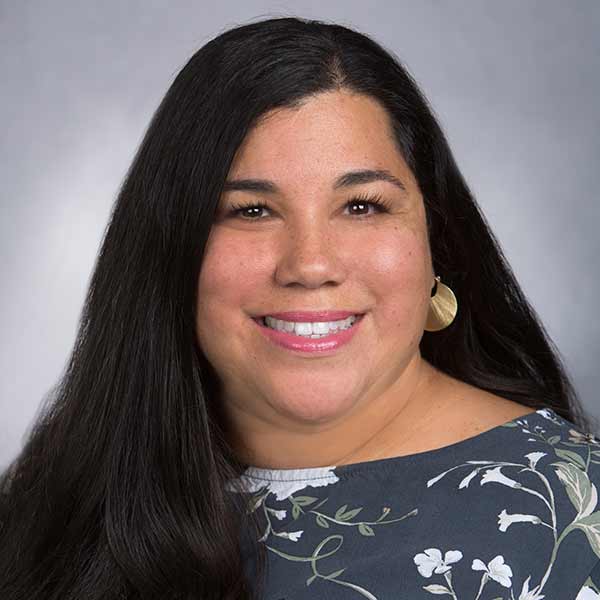 A Humanistic Approach to Healing | Dr. Natalie Rodriguez
Associate Clinical Professor, UC San Diego School of Medicine
As associate director of the UC San Diego's Student-Run Free Clinic Project, Dr. Natalie has had a dramatic impact on patients in underserved communities, and was recently awarded the 2021 Arnold P. Gold Foundation Humanism in Medicine Award for her work. As the first person in her family to attend college, and a child of immigrants, Rodriguez knew from a very young age that she wanted to be a doctor and serve communities that looked like hers. She goes above and beyond to deliver care, from driving across San Diego to hand-deliver food and medication to patients' homes to visiting a patient who didn't respond to phone calls about an urgent medical situation.
Rodriguez simultaneously mentors preprofessional students, preclinical and clinical students, and residents at UC San Diego's School of Medicine. As an alumna of the university, she has come full circle as an associate clinical professor in the Department of Family Medicine and now helps medical students define their career path. One of her students shared, "Through her leadership in the Medical Spanish elective course, she teaches students not only about Spanish vocabulary and phrases, but also teaches us about methods of communication, tenets of behavioral health, and cultural elements that can help us to better connect with patients with backgrounds different from our own."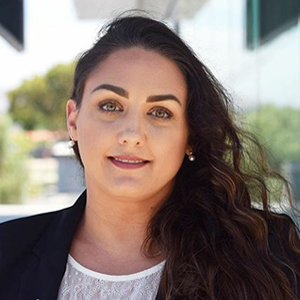 Rooting for the Underdog | Jennifer Gomez
Senior studying political science and mentor for formerly incarcerated students
Returning to UC San Diego after a 20-year hiatus due to alcohol and drug abuse was a little intimidating for Jennifer Gomez, but she has channeled her energy into empowering others. She is currently a member (and former president) of UC San Diego's Underground Scholars Initiative—a student organization connecting formerly incarcerated students and students directly impacted by a loved one being incarcerated. The organization provides a safe haven for individuals with similar backgrounds and support for academic success. This year, Gomez helped bridge UC San Diego's program with the Restorative Justice Program at Southwestern College, where she earned an associate's degree and first began her mentorship work.
Previously incarcerated herself, Gomez understands what her mentees are experiencing, and feels immense fulfillment seeing them succeed. "It's amazing to watch people do so well when they could use their history and trauma to sink back inside themselves. Being a mentor is really rewarding and very exciting." After she graduates this year with a degree in political science with a focus on race, ethnicity and politics, she plans to participate in a fellowship or internship before heading to graduate school. Gomez's ultimate goal is to strengthen the road to rehabilitation. Rather than accepting a position with no growth potential, she wants to inspire formerly incarcerated individuals to dream, understand the benefits of a college education and make a plan to enrich their futures.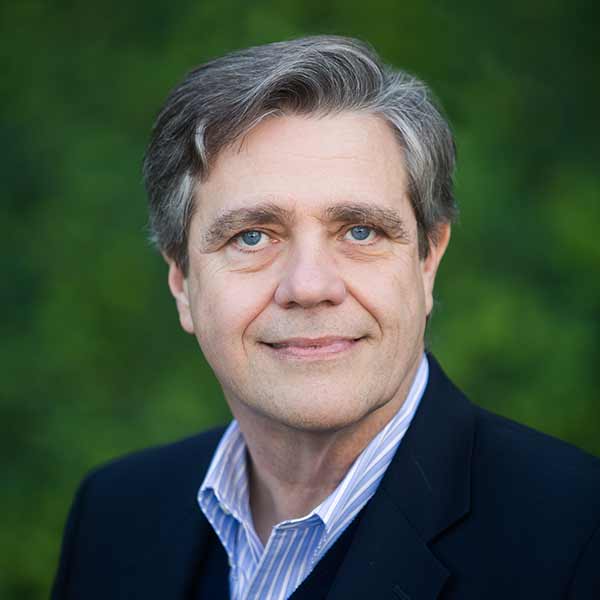 Anchored by Argentinian Roots | Hugo O. Villar
Dean of the Division of Extended Studies
Hugo Villar's Argentinian roots continue to impact his life, work and identity. "Like every other group, the Latinx community is not a monolith," explained Villar. "We are racially diverse and cover a full spectrum of religious andpolitical beliefs, socioeconomic backgrounds and educational attainment. While my life experience can be very different from that of others in the Latinx/Chicanx community, there are common threads that bring us together—that is until we start talking soccer!"
As the new dean of the Division of Extended Studies (formerly known as UC San Diego Extension), Villar understands the importance of a holistic approach to supporting the educational needs of individuals in all stages of life. His team recently launched a parent and caregiver program, delivered online in both English and Spanish, which augments an existing teacher training initiative. The division is also exploring ways to strengthen ties with universities in Latin America and is collaborating with the Office for Equity, Diversity and Inclusion on "Mi Universidad," which will offer educational content in Spanish. "We are developing a bidirectional relationship to better to serve our students and help them retain their cultural identity," said Villar.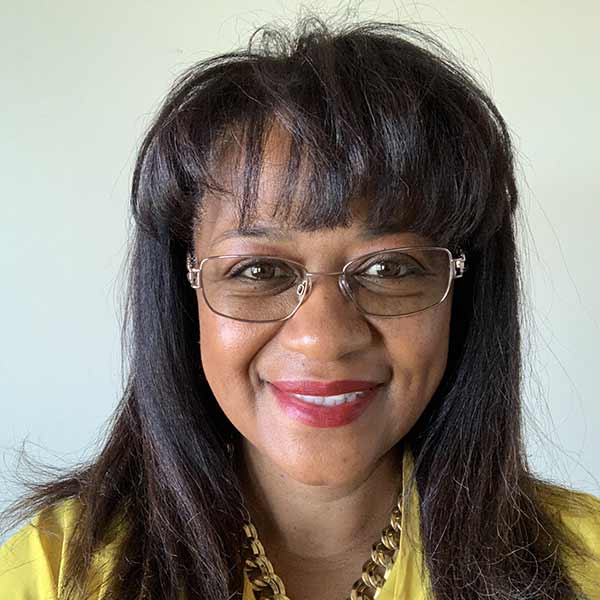 First-Gen Alumna Paves the Way | Roberta Camarena, '93
Assistant Director of Admissions, Diversity Recruitment
Roberta Camarena describes herself as a Triton at heart. She was born in Tijuana, Mexico and attended UC San Diego as a first-generation student. A role model for her family, Camarena's two siblings also attended, and her son is currently enrolled as well. She was inspired to promote educational opportunity for others and is now assistant director of diversity recruitment for UC San Diego Admissions. "I returned to my alma mater because I'm passionate about working to increase representation at UC San Diego to reflect our incredibly diverse state of California," explained Camarena.
A self-described changemaker, Camarena uses non-traditional ways to reach prospective students from underrepresented populations. This includes partnerships on and off-campus with organizations such as Early Academic Outreach Program (EAOP), California Student Opportunity and Access Program (Cal-SOAP), Parent Institute for Quality Education (PIQE), The Urban League of San Diego County (ULSDC) as well as connections with local Umoja, Puente and Kumeyaay tribes. "I have had the pleasure of witnessing the transformation of scholars and the footprint they leave at UC San Diego as they graduate; it inspires me when they choose to accept their offer because of the work to which I contribute," said Camarena.
You're invited: Latinx Heritage Month events
Throughout the month of October, all students, staff and faculty are invited to participate in a series of free events that will range from film showings and art exhibitions to lectures and musical performances. Event formats will include virtual, outdoor and indoor (campus safety guidelines must be followed, including continuous masking).
Latinx Heritage Month Keynote with Rosa Clemente
Oct. 27 | Noon to 1:30 p.m. Keynote | 3:30 p.m. Student Conversation | Zoom
Rosa Clemente is an award-winning organizer, political commentator, producer, independent journalist and scholar-activist. The Bronx-born Black-Puerto Rican is frequently sought out for her insight and commentary on Afro-Latinx identity; Black and Latinx liberation movements; police violence; colonialism in Puerto Rico; hip-hop feminism; third-party politics; and more. In 2008, Clemente made history when she became the first Afro-Latina to run for vice president of the United States on the Green Party ticket.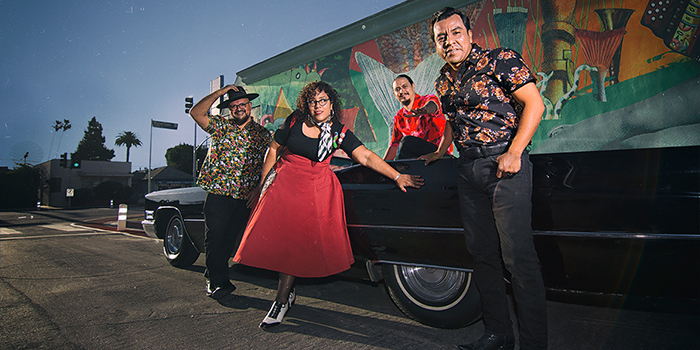 ArtPower Presents: La Santa Cecilia
Oct. 14 | 2:30 p.m. Student Talk on Zoom | 8-9:30 p.m. Concert at Matthews Quad
Los Angeles-based, Grammy-winning, Mexican American rock band La Santa Cecilia draws inspiration from all over the world, utilizing Pan-American rhythms such as cumbia, bossa-nova, rumba, bolero, tango, R&B, jazz and klezmer music. Named after the patron saint of music, La Santa Cecilia sings with a captivating voice about love, loss and everyday struggles in both English and Spanish. The band has become the voice of a new bicultural generation in the U.S. and Mexico, fully immersed in modern music, but always close to their Latin American influences and Mexican heritage.
Students will have an opportunity to converse live with the band at 2:30 p.m. on Oct. 14 about how their music is inspired by their culture as Latinx individuals living in the vibrant city of Los Angeles. The talk will also center on the group's social justice mission.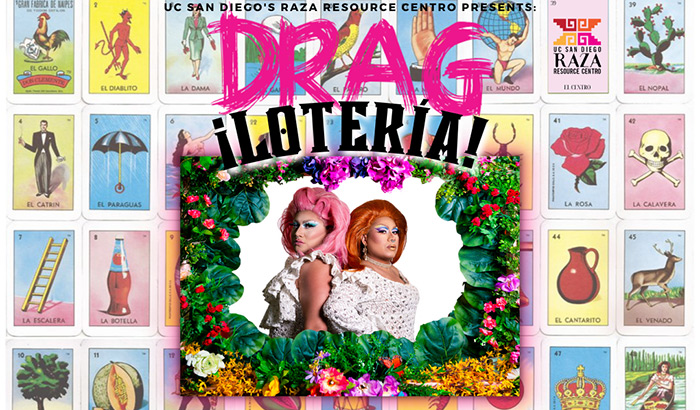 Drag Lotería Night and Open House at the Raza Resource Centro
Oct. 7 | 4:30 to 6:30 p.m. | Matthews Quad
Students are invited to explore the Raza Resource Centro at an open house as well as participate in the game of Lotería, a traditional Latin American game of chance that will be hosted by two local drag performers—Raquelita and Barbie Q. One of six campus community centers, the Centro is designed to be a space of belonging, where all students can find family. At the open house, students will learn more about getting involved in high impact learning activities and becoming leaders within a vibrant community.
Latinx Student Org Fair
Oct. 14 | 9 a.m. to 3 p.m. | Library Walk
The Latinx Student Organization Fair will showcase student groups whose purpose highlights issues, interests and topics surrounding the Latinx community. The fair will allow students to meet other like-minded peers, build community and learn about the greater UC San Diego community and various student organizations. Student organizations who would like to table at the event can sign up here.
Tell Me a Story: Cultura y Esperanza
Oct. 12 | 4 to 5:30 p.m. | Muir Woods Coffee Shop (MOMs)
When Sinai Cota was only 11 years old, her mother was deported to Mexico. She lived in different households growing up and became the first in her family to go to college; she is currently pursuing a doctoral degree in Educational Leadership Studies at UC San Diego.
Cota fell in love with writing and literature and self-published a poetry book titled, "Pink Poems Tan Thoughts." All proceeds support scholarships for local Black, Latinx and Asian students who come from immigrant and refugee backgrounds. Cota will read her poetry and share her story with students, with the intent of holding an open dialogue with participants.
Food Justice and Community Health with The Kitchenistas
Oct. 18 | 6 to 7 p.m. | Zoom
What started as a nutrition program seven years ago in National City for women seeking healthier diets has become a Latina-led movement to raise the health, wellbeing and resilience of the community. Known as the "Kitchenistas," this passionate group of local South Bay women advocate for healthy food traditions. Registrants will receive a link to view the documentary produced about their impact before attending the event where they will hear from Kitchenistas who have participated in the program and who were featured in the film.
Stay in the Know
Keep up with all the latest from UC San Diego. Subscribe to the newsletter today.