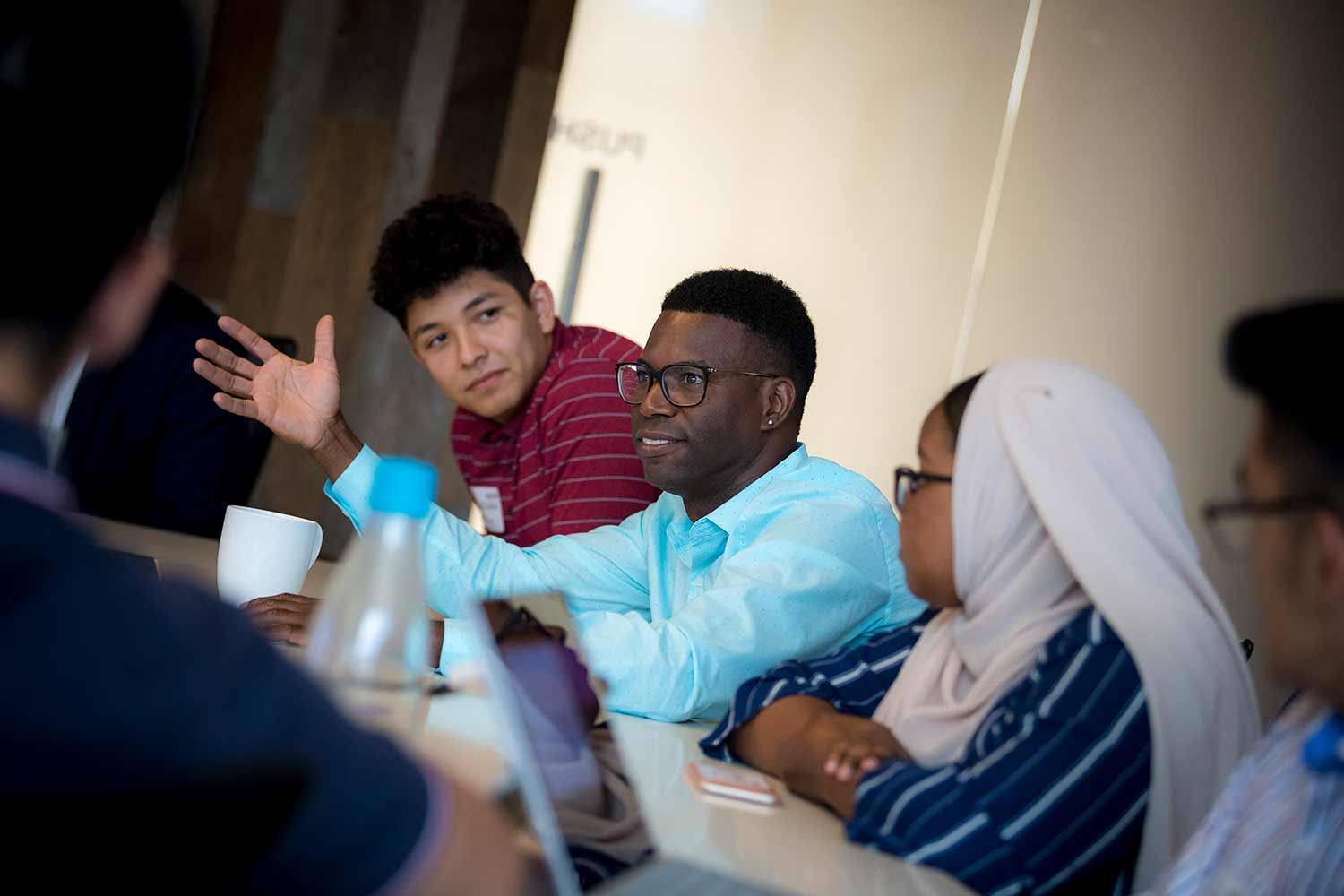 Widening the Pathway to a STEM Career
Drawing from an impoverished upbringing, neurobiologist Gentry Patrick launches an innovative STEM program for students from historically underresourced communities
At the moment he was born, the odds already tilted against Gentry Patrick. The percentages said an African-American from South Central Los Angeles was not likely to become a tenured neuroscience professor at a major research university… Not likely, having been born to a mother who was 16 years old ... Not likely, having grown up in Compton and attended high school in Watts.
But Patrick's mother fought back against the odds. She made it her mission to ensure that young Gentry took full advantage of his educational opportunities.
"There was a lot of poverty around me growing up. There was a lot of inequality. Access to a good education was scarce," said Patrick, who clearly recalls his mother's insistence: "'Gentry, you have to use education as the only way to get out of this.'"
Now, a year after being promoted to full professorship in neurobiology at UC San Diego, Patrick is pouring himself and his experiences into a novel program being developed to push the odds in a new direction for students from the same types of historically underresourced communities that shaped his desire to advance educational equity.
"Unfortunately, students who come from impoverished neighborhoods are often seen through a deficit lens and this stymies their potential," said Patrick. "We refuse to see students through a deficit lens. We need to use a new playbook that values their community and cultural experiences, engages their capacity and builds upon their strengths so that they can achieve and excel in science careers. We need a playbook that integrates many of the campus' existing student-centered programs with novel and relevant learning experiences."
That new playbook is now called PATHS, or the PATHways to STEM through Enhanced Access and Mentorship Program. More than a year in development, Patrick and co-creator and program coordinator Leigh Eck are setting PATHS on a mission to increase the number, persistence and retention of underrepresented UC San Diego students in science, technology, engineering and math (STEM) (see video). The initiative comes as UC San Diego's Office for Equity, Diversity, and Inclusion launched its first Strategic Plan for Inclusive Excellence, which intends to map an inclusive future for the university. The Office of the Vice Chancellor for Equity, Diversity, and Inclusion will help facilitate the innovative, campus-wide model for student access and support proposed by PATHS.
Patrick's confidence that the PATHS Program's model will succeed is rooted in the program's infusion with core elements that shaped his own road to academic success. That path was paved with a vast network of mentors, advisors and supporters.
During Patrick's days as an undergraduate at UC Berkeley, the odds—once again—began to push against him. Poor study habits led to academic struggles. But then a job washing laboratory glassware began to open his eyes to new possibilities… a different future…. in an area that he couldn't imagine for himself growing up: science. A strong platform of advisors and mentors began to believe in him. He worked diligently, opportunities opened and his career took flight.
He obtained a master's degree at UC San Francisco, then a Ph.D. at Harvard (in a brisk 3.5 years) and completed a postdoctoral position at Caltech before joining the UC San Diego faculty in 2004 as a rising neurobiologist investigating the intricate details of synaptic connections in our brains.
The inaugural PATHS students began arriving on campus on July 1, 2018 for early training ahead of the start of the academic year. The program is available to students from underserved communities in the San Diego region who have been accepted to UC San Diego with an interest in majoring in STEM within the Divisions of Biological Sciences, Physical Sciences, Social Sciences or the Jacobs School of Engineering. Their PATHS journey began with participation in the immersive, residential 10-week Triton Freshman Scholars Program, which is operated by the Teaching + Learning Commons to jumpstart students' math and writing coursework and expose them to a core network of people and campus resources.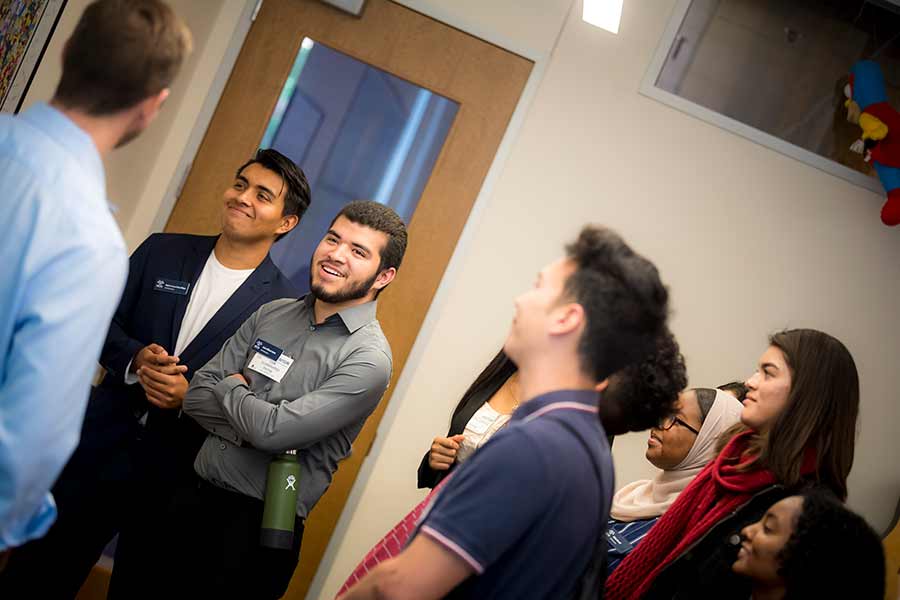 "Starting from day one—from the summer launch prior to their freshman year all the way to their graduation four years later—we want PATHS students feeling excited and with a clear sense of community," said Patrick, who also serves as Director of Mentorship and Diversity for the Division of Biological Sciences.
PATHS students also participated in an intensive workshop in storytelling and self-identity taught by Tezeru Teshome, a doctoral candidate in theatre and dance. PATHS Scholars will also take part in a research methodology training laboratory (RMTL) certification program this fall, which will give the students valuable lab experience.
"Providing new STEM opportunities to students from underresourced communities will be a crucial part of our future," said Kit Pogliano, new dean of the Division of Biological Sciences. "A key part of our mission as a public research university is to ensure that the pathways to the rewarding careers and discoveries that our STEM degrees enable are open to all talented students,regardless of their personal circumstances and backgrounds. PATHS began in Biological Sciences under previous Dean Bill McGinnis's support and I'm thrilled that it's now having an impact across campus and in our communities."
Looking to solidify a training and mentorship structure beyond the university, PATHS students also will be introduced to key program partners from the local STEM industry, philanthropy and community leadership. Patrick and Eck are identifying new PATHS partners and collaborators who can step up and make a real difference in PATHS students' lives. Community organizations with proven success in underserved communities, such as Reality Changers and the Ocean Discovery Institute, are two natural partners for PATHS.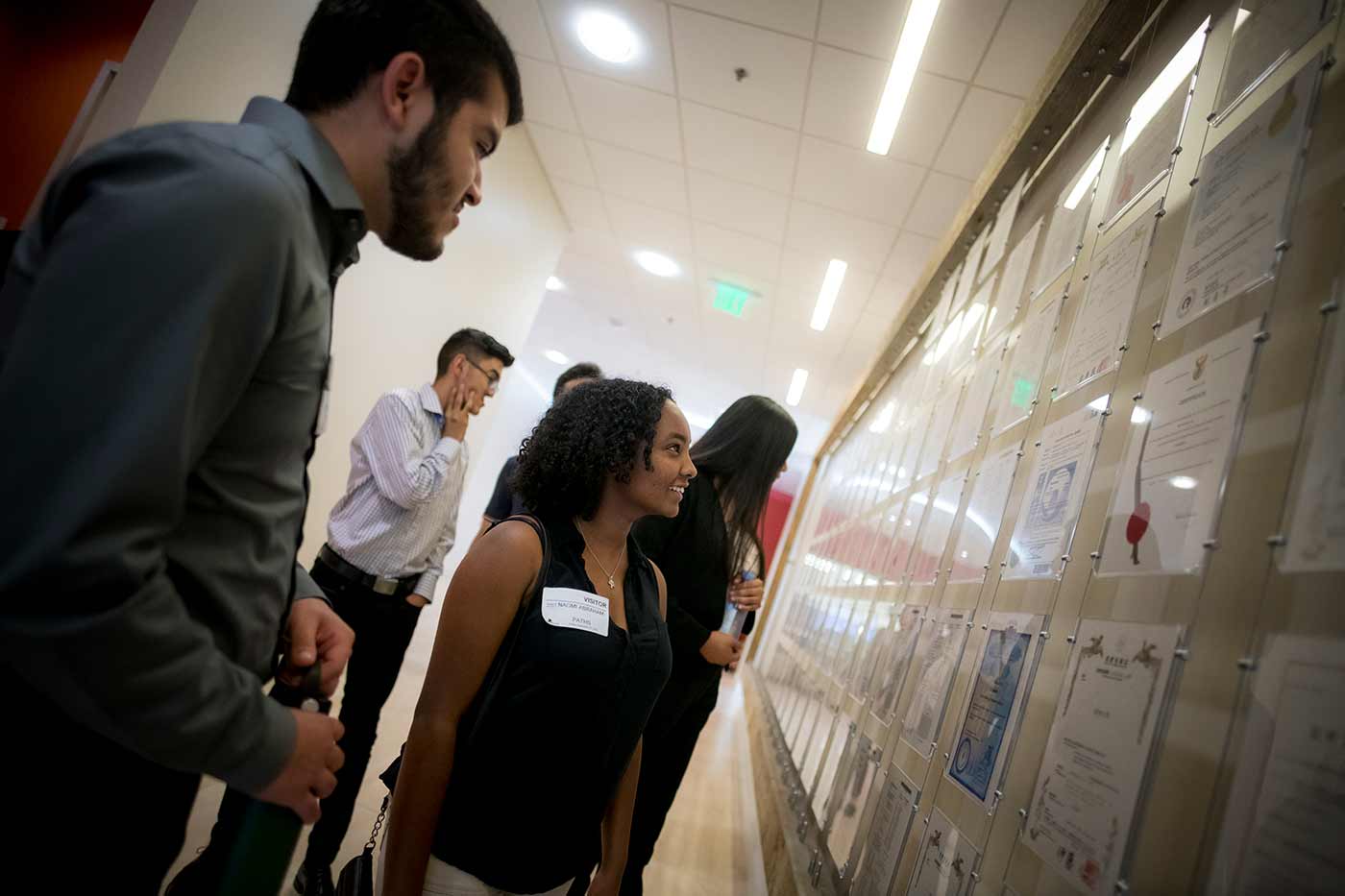 "Dr. Patrick's commitment to ensuring the success of underrepresented students is unique and critical," said Shara Fisler, executive director of the Ocean Discovery Institute. "Students from undeserved communities are our greatest untapped talent pool and we need to provide opportunities and mentoring all along their pathway—from kindergarten through their entrance into the workforce. We are thrilled to partner with Dr. Patrick in creating this pathway."
Ocean Discovery and its new "Living Lab" facility offer immersive science and learning experiences to students in San Diego's City Heights community, one of the most ethnically diverse neighborhoods in the country. The organization is working through Hoover High School in matriculating students into PATHS and other programs at UC San Diego.
"I was just like many of the students in our underprivileged communities," said Patrick. "Now, I want that pool to be expanded. I want to tell the students coming into the PATHS program: 'Your values, your experiences, your mind and your grit. Those are all of value to society and you deserve to gain access and have a trajectory in that direction. We will help you get there.'"
Stay in the Know
Keep up with all the latest from UC San Diego. Subscribe to the newsletter today.