UC San Diego Inventions Gain $6-Million Venture-Capital Backing
Published Date
Article Content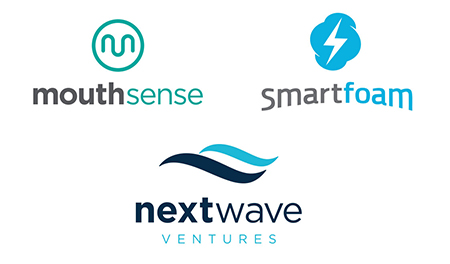 "MouthSense" and "SmartFoam," two new inventions by engineers in the Jacobs School of Engineering at the University of California San Diego, have attracted funding from NextWave Venture Partners, a venture-capital firm specializing in the commercialization of early-stage technologies.
"Developing imaginative and problem-solving products at our public university is an obligation we have to those who invest in us," said Paul Roben, associate vice chancellor for innovation at UC San Diego. "These inventions, among many others, are an indication that our 'innovation ecosystem' is thriving."
UC San Diego is second in the UC system for inventions and patents, with 97 inventors and 192 foreign patents in 2015.
According to NextWave Venture Partners, the latest investment in UC San Diego technologies is part of the firm's long-term support of university research. The $150-million Opportunity Fund II will invest in nearly 30 technologies at various universities and research centers within the next two years.
NextWave plans to invest at least $6 million in the two UC San Diego inventions. Local entrepreneur Fred Luddy, founder and CPO of ServiceNow – also a UC San Diego donor and current advisory board member of Moores Cancer Center Research and Training -- is one of the initial investors.
"We invest in technologies across the nation, but we're really excited about the level of talent and ideas being developed right here in San Diego," said Jeff Slosar, founder and managing partner of NextWave Ventures.
"Our model fits well with the goals of many researchers, and that partnership is a key component of the model. But along with capital, we bring hands-on entrepreneurial and operational expertise as well as a track record of success. Our goal is to continue to develop a portfolio of successful local companies and be an integral part of the UC San Diego start-up environment."
MouthSense was invented by nanoengineering professor and chair Joseph Wang and electrical and computer engineering professor Patrick Mercier. MouthSense is a salivary diagnostic sensor that can be worn in the mouth or used externally for continuous non-invasive real-time monitoring of saliva biomarkers, such as lactate, cortisol and uric acid – a marker related to diabetes and gout. This innovative technology could be used to monitor athletes' performance or stress levels in soldiers and pilots. Wang and Mercier are the director and associate director, respectively, of the UC San Diego Center for Wearable Sensors.
SmartFoam, invented by Donald Sirbuly, professor of nanoengineering, is an intelligent, ultra-compliant composite foam that uses motion to generate electricity. SmartFoam is made from a combination of piezoelectric nanoparticles – materials that can convert mechanical energy into electrical energy (and vice versa) – and a silicon-based organic polymer. The material can be used for ultrasound applications and for making wearable biomedical sensors. This work grew out of Sirbuly's award-winning work on 3D optical printing of piezoelectric nanoparticle-polymer composites.
Stay in the Know
Keep up with all the latest from UC San Diego. Subscribe to the newsletter today.