UC San Diego Artist Set to 'Fascinate' Downtown San Diego
Published Date
Article Content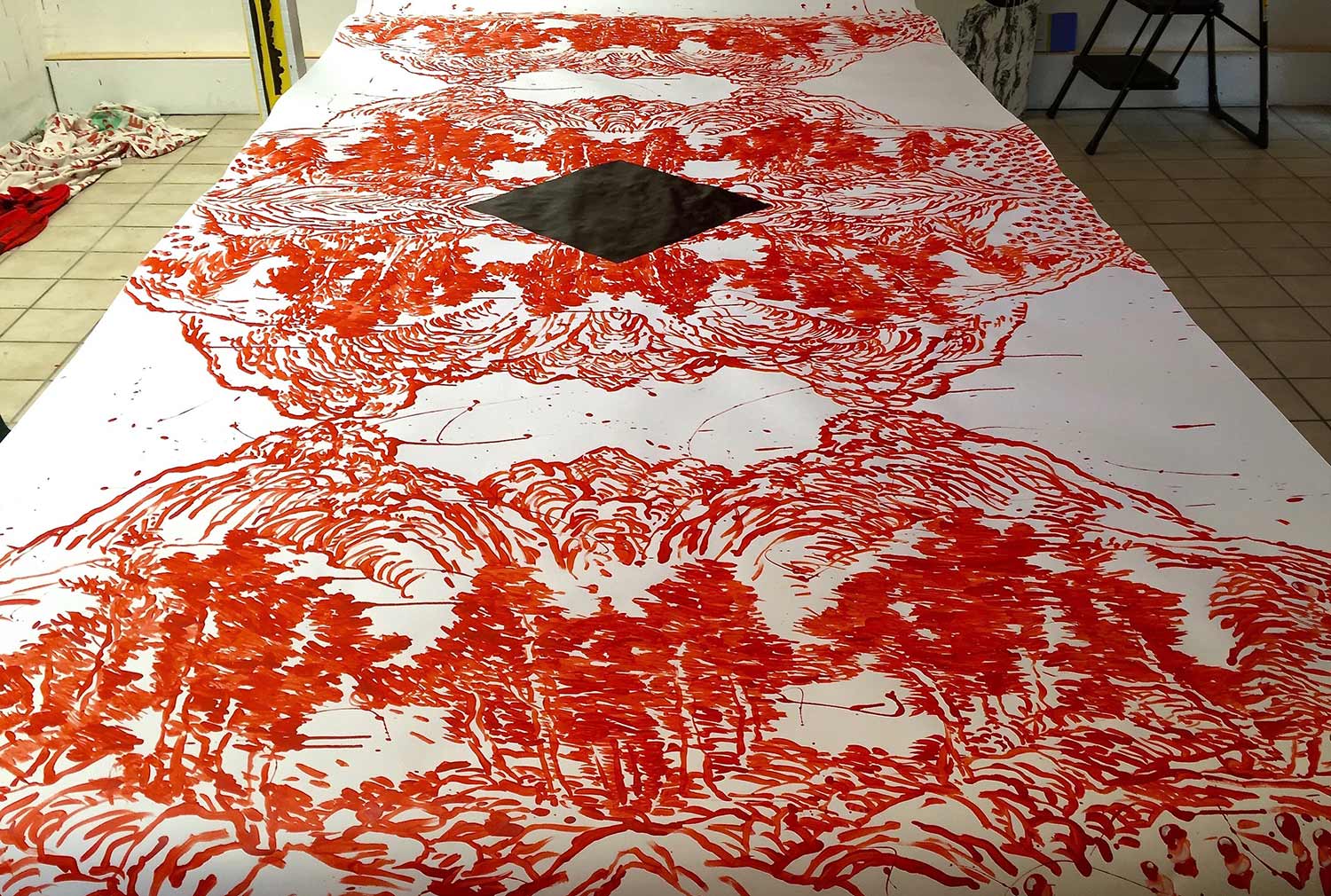 The University of California San Diego's fine arts programs are ranked among the top in the nation. Department of Visual Arts lecturer Huai Li is among the many talented teachers who enhance that reputation and influence aspiring artists at the university. With a goal of engaging the greater San Diego community in her work—not unlike the university's own efforts to reach beyond campus—Li is opening a solo exhibition titled "You Fascinate Me" March 11 at the Sparks Gallery in the Gaslamp Quarter in Downtown San Diego.
Originally from China, Li's artistic journey began in her homeland during the Cultural Revolution when as a child she "doodled" propaganda art and household objects. Attending graduate school in the United States at the California Institute of the Arts, she built her career by exhibiting her installations and paintings all over the world. To her, "You Fascinate Me" represents a full-circle journey that importantly engages the local community, inviting dialogue and creating a sense of community.
"Every artist has a voice, and I want to take this opportunity to really express myself and make myself available to local artists and viewers," shared Li.
In fact, making art accessible is critical to helping viewers understand it. According to Li, artists are producers who have impact—particularly when they reach out. Li's outreach through "You Fascinate Me" includes sharing three collections, each containing select pieces from larger versions of her work. For example, "All that Grandeur," is a compilation of abstract landscapes intended to make viewers feel like they are traveling—walking through trees, getting lost, then finding their way back.
A second component of the exhibition is called "All that Romance." It is a series of eight panels that takes the viewer on an internal, processional journey of feelings and perceptions that includes darkness and radiance, with some pieces even glowing in the dark.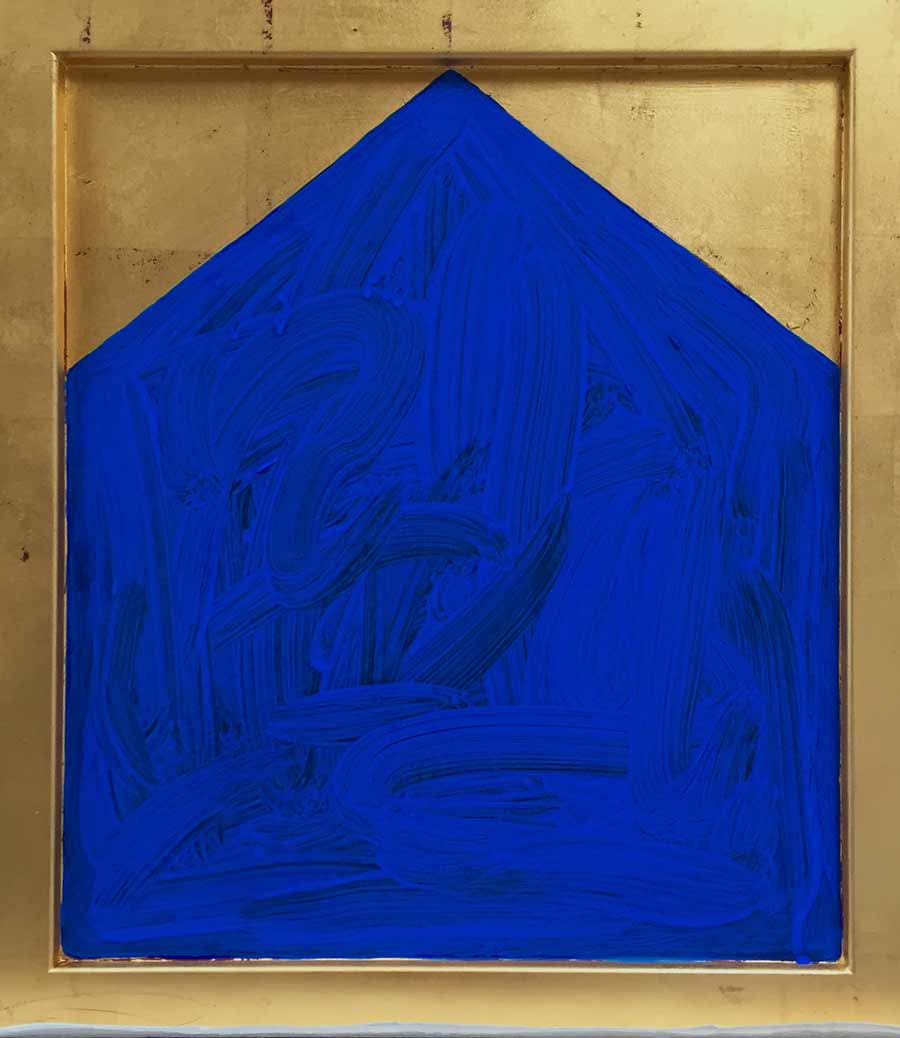 The final portion of the exhibition titled "All that Radiance" brings the viewer full-circle, combining the intellectual, emotional and physical experiences together through sculpture framed with gold leafing. So symbolic and meaningful to Li was this section that one key piece took her a full year to complete.
"Viewers will be enthralled by Huai's masterful ink and acrylic compositions and amazed by the artist's elegant 'icon' panels, traditionally crafted using age-old techniques," said Sonya Sparks, owner and curator of Sparks Gallery. "This exhibition is an opportunity for the gallery to showcase to the local community that they need not venture far to encounter world-class talent."
Li's painstaking attention to historical artistic techniques, the use of color, and the creation of interpretive space is meant to seduce artists and viewers alike into gaining personal insights and inviting relationships. Even the title thoughtfully sets the tone, encouraging engagement and a search for meaning among others.
"We all come from incredibly different backgrounds," said Li. "It is very exciting, intimidating and stimulating to incorporate these differences and to recognize uniqueness in the artistic process. It makes art more rich and textural."
"You Fascinate Me" opens with a reception March 11, from 6 to 9 p.m., at the Sparks Gallery, 530 Sixth Ave., in the Gaslamp Quarter, Downtown San Diego. The exhibition runs for three months, with an artist talk scheduled for June 1, 6 to 9 p.m., at the Sparks Gallery.
Li's work has been shown in national and international venues that include galleries in Los Angeles, New Orleans, Edinburgh, Ravenna (Italy), Lyon (France), Hong Kong, Tijuana and other locations worldwide. She earned her bachelor's degree at the Beijing Film Academy and her M.F.A at the California Institute of the Arts. She teaches Chinese Calligraphy as Installation and Chinese Calligraphy as Art Form in the UC San Diego Department of Visual Arts, a top-ranked program in the Division of Arts and Humanities, which is listed #23 globally, according to U.S. News and World Report's 2017 Best Global Universities rankings.
Stay in the Know
Keep up with all the latest from UC San Diego. Subscribe to the newsletter today.