UC San Diego Alumna Artist Carrie Mae Weems Leaves a Colorful Impression
By:
Sheena Ghanbari and Cynthia Dillon
Media Contact:
Published Date
Article Content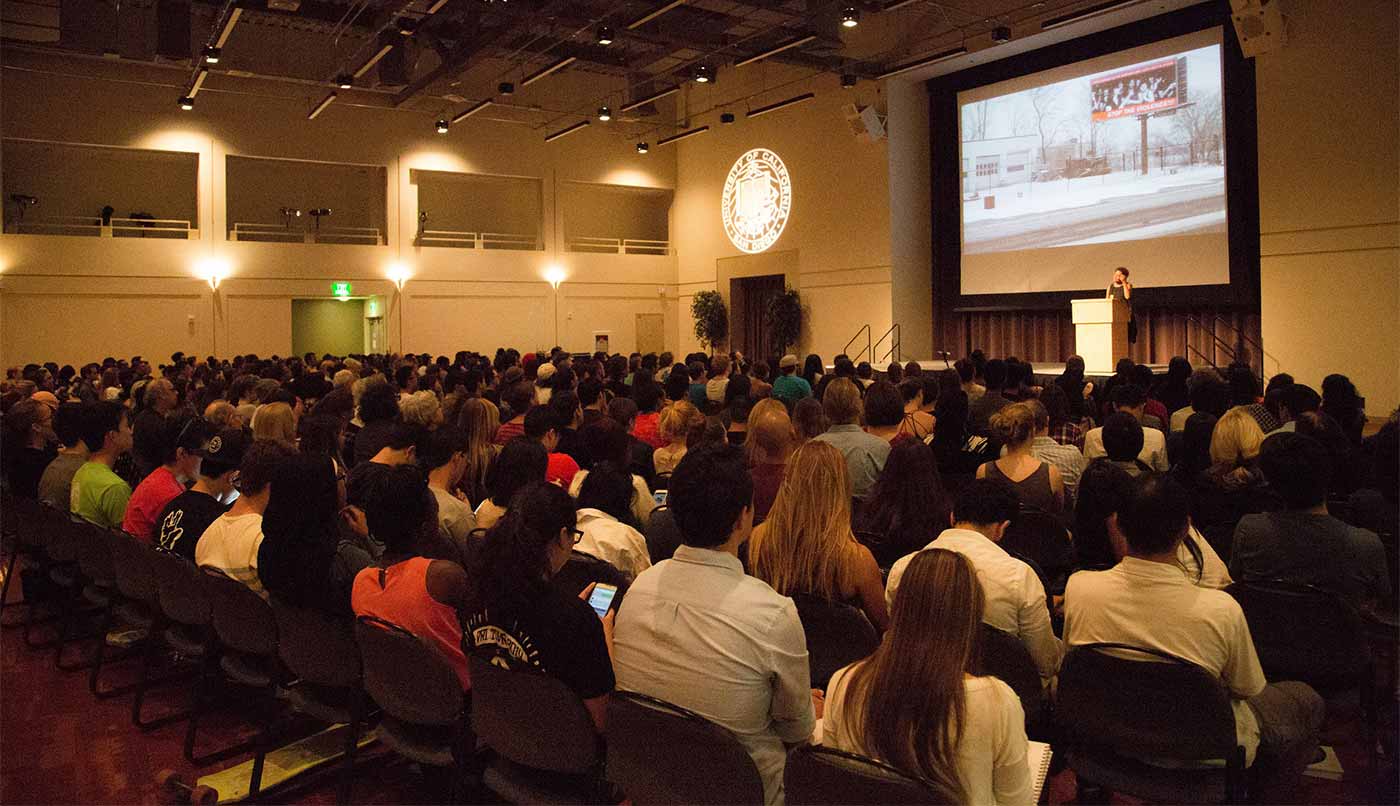 Renowned UC San Diego alumna artist Carrie Mae Weems was warmly received when she returned to campus to present, "Color: Real and Imagined," a lecture which captivated the audience Monday, Oct. 12 in the Price Center West Ballroom.
Poetic and powerful, Weems described the foundational pieces of art, music and literature that helped her articulate her own voice. Then her narrative turned to her celebrated art practice, always circling back to social justice as a way of framing her thinking and creating. Weems shared how violence in the media impelled her to create the "Social Studies 101" collective.
Weems explained that as part of the project, she populated electronic billboards, circulated signage and created matchbooks as a means of creating a broader community dialogue to "stop the violence," a phrase repeated throughout her billboards.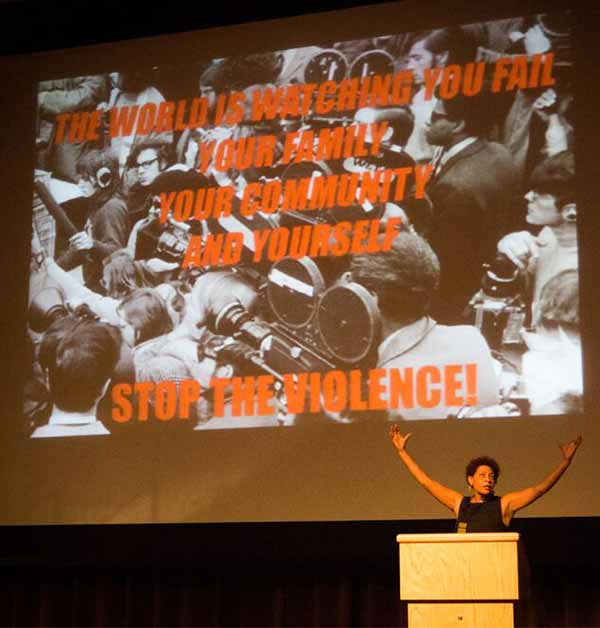 "You don't need permission to act," she told the sizable audience, which consisted of undergraduate and graduate students; faculty and staff; faculty emeriti, alumni and community members.
Another arm of her Social Studies 101 collective is The Institute of Sound + Style, founded by Weems to introduce students to creative careers.
At several points throughout her presentation, Weems spoke directly to students, motivating them to stay curious and take advantage of this time and space in their development. She asserted that it is a student's responsibility to make UC San Diego fit his or her needs.
"This institution exists because of you and for you," emphasized Weems.
The presentation, sponsored by the UC San Diego Office of Equity, Diversity and Inclusion (EDI), was preceded by a private reception for Weems, where individuals from the alumni office and board, EDI staff and visual arts department faculty officially welcomed Weems back to the university.
Stay in the Know
Keep up with all the latest from UC San Diego. Subscribe to the newsletter today.