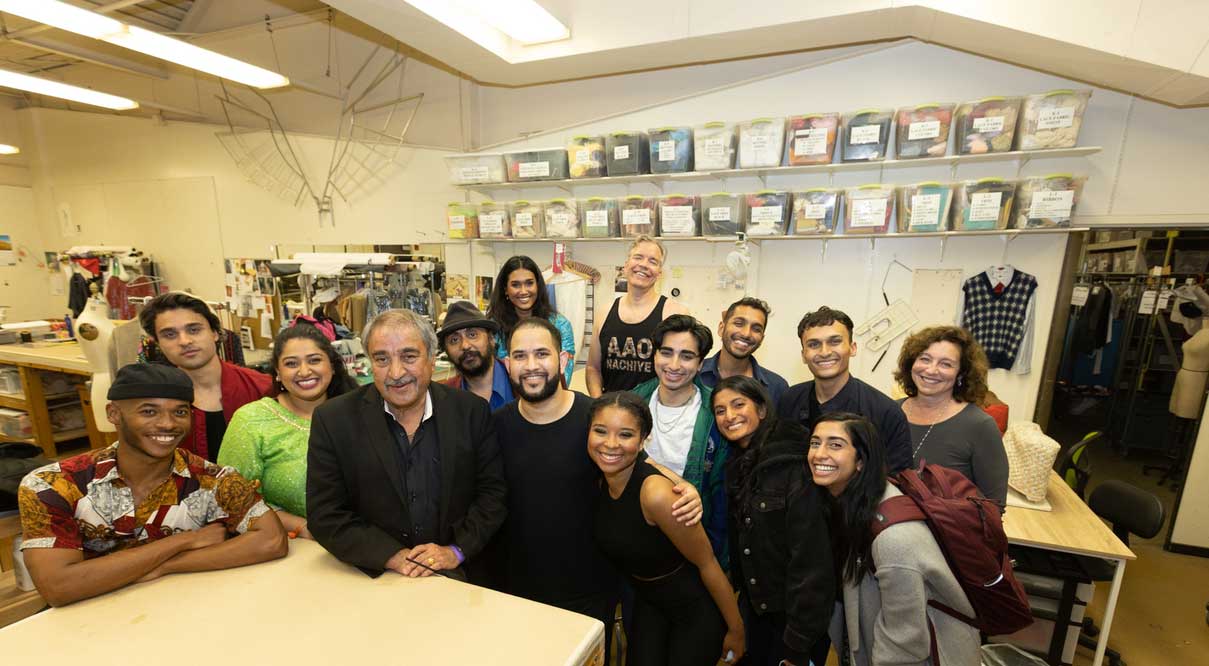 UC San Diego Chancellor Khosla Attends a Musical Celebration of Dance, Identity and Culture
"Bhangin' It: A Bangin' New Musical" showcases Triton talent at the La Jolla Playhouse through April 17
UC San Diego takes pride in its many connections to the rich arts and culture of the San Diego metro region. On Saturday, March 12, Chancellor Pradeep K. Khosla attended "Bhangin' It: A Bangin' New Musical" at the La Jolla Playhouse. The show features performances and contributions from numerous connections to the UC San Diego campus as well as its larger community.
"Bhangin' It exemplifies the creative daring and excellent quality that make the partnership between UC San Diego and La Jolla Playhouse so special," said Chancellor Khosla. "It was a pleasure to experience the joy of music and dance and to see the hard work of so many from our university and greater San Diego community come together."
Khosla was particularly excited to go backstage with Debby Buchholz, UC San Diego alumna and the managing director of La Jolla Playhouse, to congratulate the cast in person. "Well done, everyone," he said. "Thank you for bringing to life such festive exuberance at a time when the world needs more joy."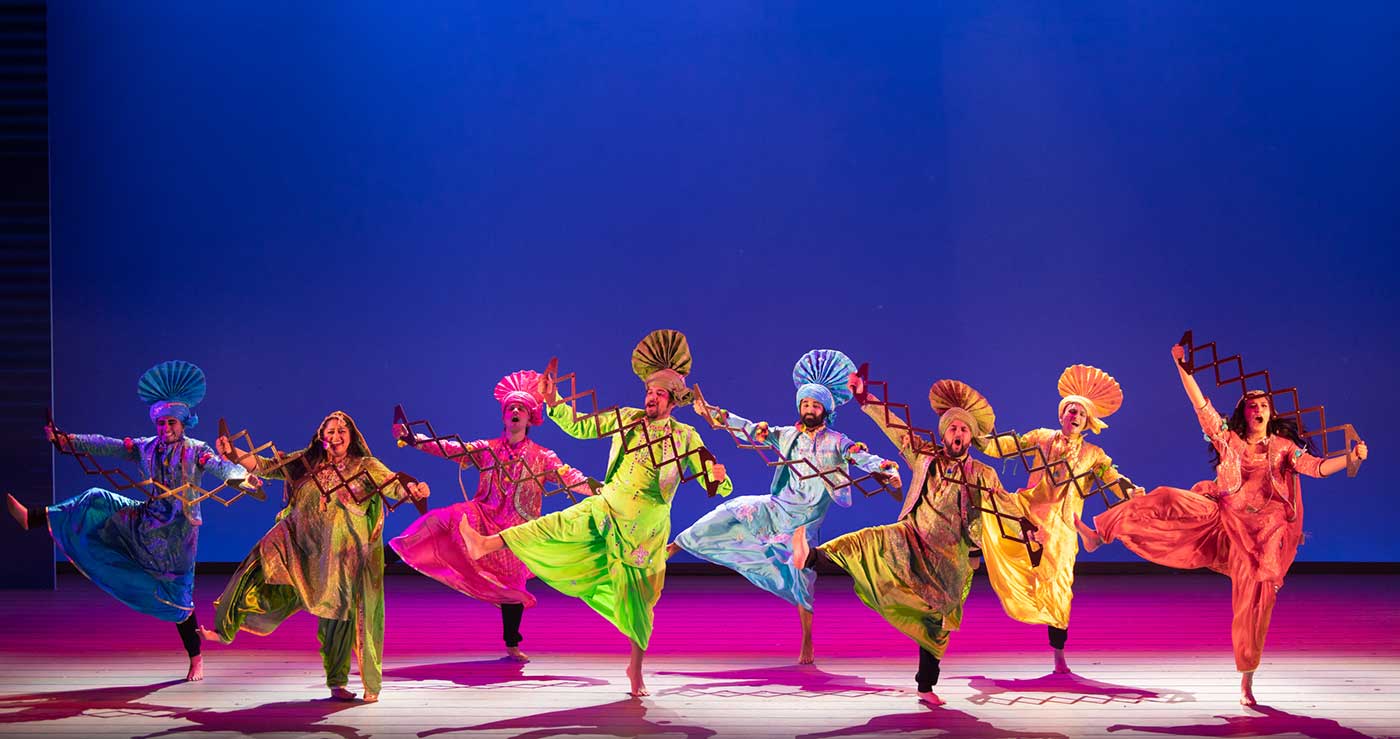 Bhangin' It tells the story of a university senior who finds a sense of purpose and belonging through dance. When she's put in charge of a ragtag bhangra team headed for a national competition, her ideals and tenacity are put to the test. The musical includes many talented Tritons both on stage and behind the scenes, including scenic designer Robert Brill, cast member Henry Walter Greenberg, and members of UC San Diego's own bhangra team Da Real Punjabiz (DRP). Co-writer Mike Lew is the son of Wilbur Lew, professor in residence with the UC San Diego medical school.
"We are overjoyed to welcome this extraordinary cast," said Christopher Ashley, the Rich Family Artistic Director for the La Jolla Playhouse. "They bring an incredible vitality to a show that is very much of our cultural moment. "Bhangin' It: A Bangin' New Musical" is an utterly charming and vibrant new work about finding your identity and community."
"After the last two years, there is nothing to compare with the thrill of seeing live theater, especially a celebratory musical with so many brilliant minds and unforgettable dance moves," said Khosla. "I encourage everyone to support the arts and make the most of what the San Diego area has to offer."
"Bhangin' It: A Bangin' New Musical" runs through April 17 at the La Jolla Playhouse.
Stay in the Know
Keep up with all the latest from UC San Diego. Subscribe to the newsletter today.