Thinking on Egg Shells
Scientists-in-the-making learn STEM skills as part of physics outreach program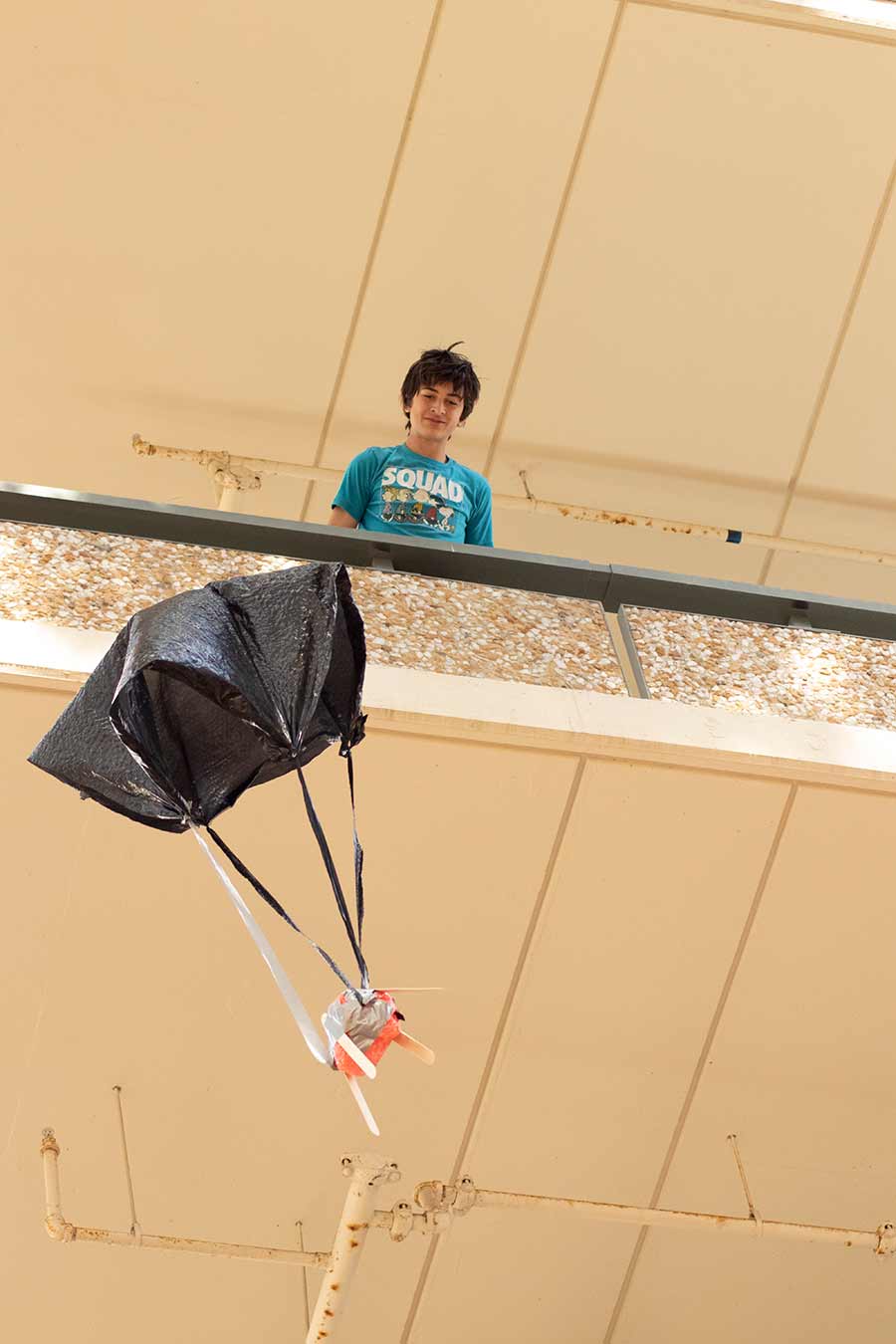 A flurry of egg parachutes carefully crafted from orange-tinted bubble wrap, duct tape, cardboard and trash bags rained down on the grounds outside UC San Diego's Mayer Hall recently. The squall seemed appropriate outside the building named for the second woman in history to win the Nobel Prize in Physics. A group of Generation Z aspiring physicists quickly retrieved the eggs to see if they have survived the drop from one of the building's balconies.
This "Eggs Away!" exercise is part of the Young Physicists Program (YPP) at the university. After more than a decade, the program still brings together middle school and high school students from the greater San Diego area who work with university physics students and professors for three hours on a Saturday morning each month. A typical gathering can involve college-level lab activities, interactive demos, interaction with undergraduate and graduate students, and presentations by guest professors, who touch on cutting-edge research and advanced concepts in physics. The participating faculty also serve as role models who discuss their reasons for choosing physics as a career and offer tips on how to make it happen.
Current faculty program sponsor Julio Barreiro, an assistant professor in the Department of Physics who specializes in atomic, molecular and optical physics, said that the program covers a broad spectrum of physics-related topics. Its target audience includes students from San Diego County schools with a curiosity about or interest in STEM activities. Those activities include collaborative, simplified experiments designed to educate and encourage participating students to pursue their scientific interests.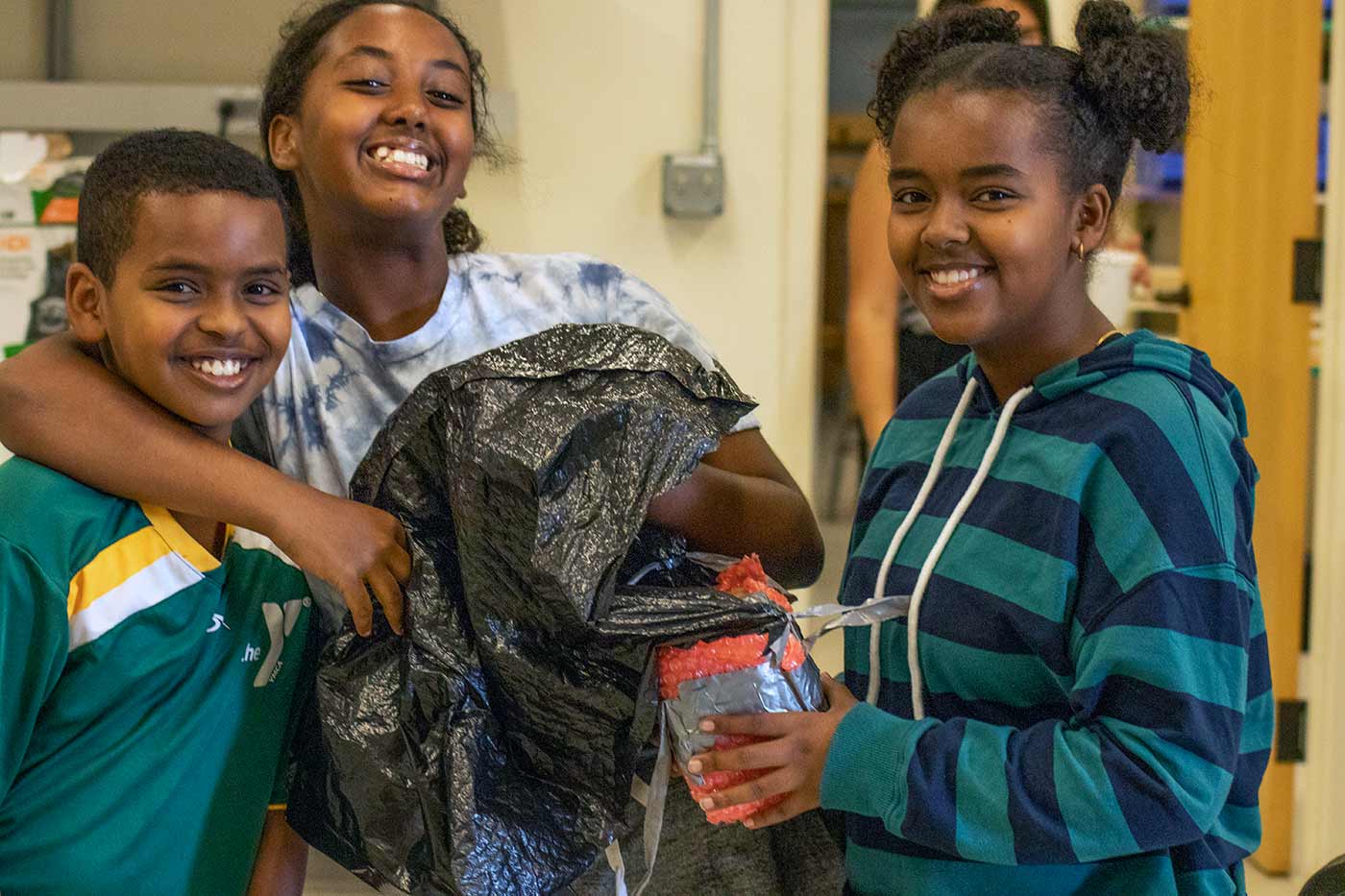 Barreiro said that a typical Saturday morning includes about 50 students, many of whom come from science families. His goal is to attract more students from diverse communities.
"No matter who comes, the kids and their parents are very engaged in the program," said Barreiro.
While parents don't perform the actual activities, they do look on with pride at their young scientists-in-the-making. UC San Diego alumnus Richard Thompson ('92, computer science) is an example of a supportive parent. His daughter, a student at Poway High School, likes working with robots and machines and first heard of YPP from a friend on her robotics team.
"I can see she's all smiles," noted Heidi Thompson, who along with her husband, enjoyed watching their daughter's participation.
Graduate students studying various areas of physics within the Department of Physics help run the program and work directly with the younger students to guide them through program activities.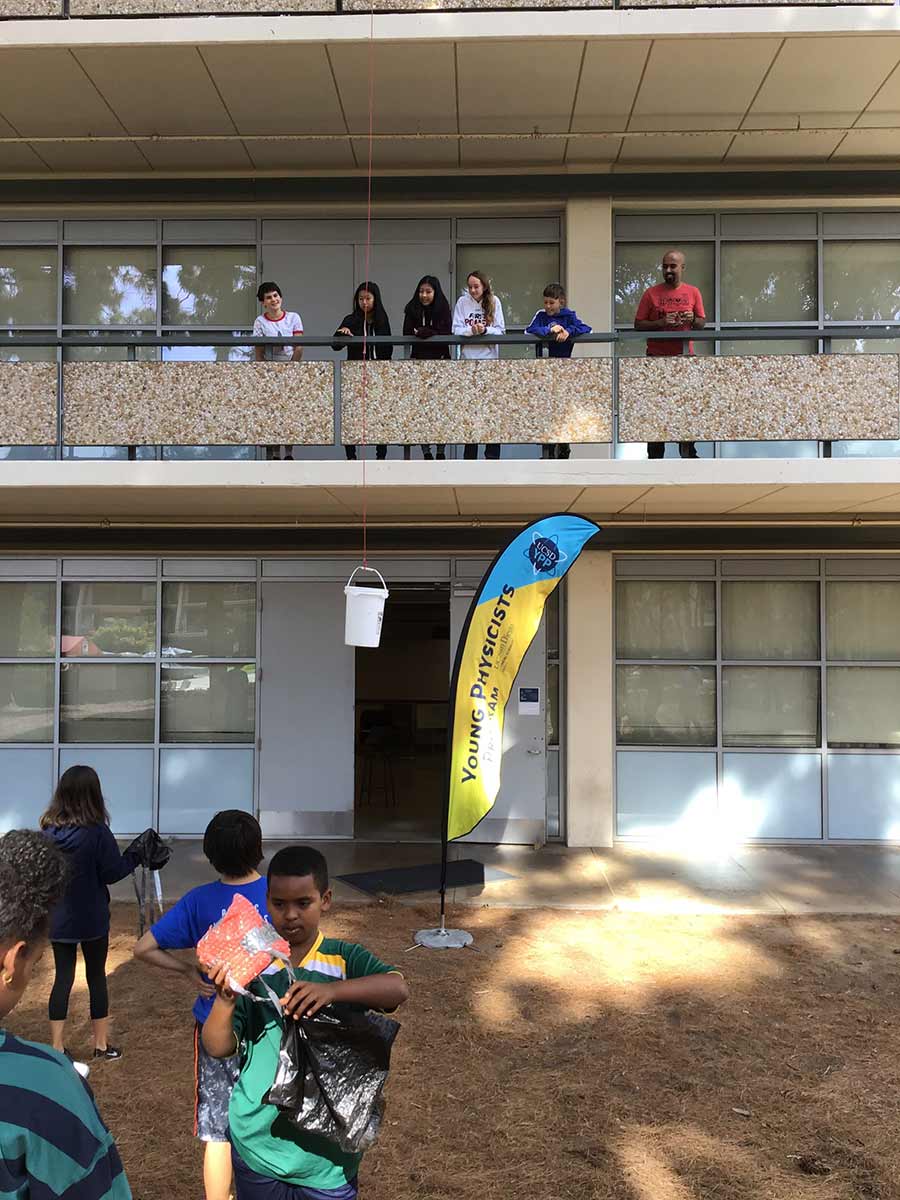 "It's really amazing to see how enthusiastic the kids are, and events like the egg drop are a great way for them to show off their creativity…" said graduate student Darius Choksy. "Events like these are always our favorites, even though they take the most work, because you really get to see the students apply physics as they work toward a solution."
The program illustrates the sort of surprises that nature has to offer—like how a well-thought-out approach to launching an egg can crack up unexpectedly. Regardless of results, the overall objective is for participants to discover first-hand what college physics involves.
"It's terrific to see the amazement they show at what they accomplish and learn," noted Barreiro.
Each spring, the YPP runs lab tours on campus, during which lab volunteers guide participating students through research spaces. Other benefits of the program include advice on and help with science-fair projects, as well as study tips, including the importance of preparing for the next YPP meeting by reading instructions for the lab ahead of time.
Stay in the Know
Keep up with all the latest from UC San Diego. Subscribe to the newsletter today.