Poseidon Innovation Announces Funding for Three UC San Diego Researchers
Funding will support early stage therapeutics for neurodegenerative diseases and cancer
Published Date
Article Content
Poseidon Innovation, a joint collaboration between the University of California San Diego and Deerfield Management Company, is pleased to announce in its first round of funding it will support three UC San Diego researchers.
The three researchers are:
Stephanie Cherqui, associate professor of Pediatrics. Cherqui's work focuses on the use of stem cell and gene therapy for multi-systemic genetic disorders and the fundamental understanding of tissue repair by bone marrow stem cells.
Stuart Lipton, adjunct professor of Molecular Medicine and professor of Neuroscience. Lipton's work focuses on using genetically programmed human stem cells for transplantation as a potential cure for Parkinson's disease.
Andrew Shiau, professor of practice of Cell and Developmental Biology. Shiau's work focuses on developing novel small molecule therapeutics that target the aberrant gene expression in leukemia, prostate cancer and other cancers.
Paul Roben, associate vice chancellor for Innovation and Commercialization, believes these projects have the potential to transform health outcomes for patients regionally and worldwide. "The diseases where Stephanie, Stuart and Andrew are conducting their research are in desperate need of effective drug therapies. Through the support they'll receive from Poseidon, our hope is that we can bring those therapies to fruition more quickly than would otherwise occur," he stated.
Poseidon was created in 2018 when UC San Diego partnered with Deerfield, a healthcare investment management firm committed to advancing healthcare through investment, information and philanthropy. The mission of Poseidon is to advance disease-curing therapeutics by funding often risky, early stage projects and expediting the drug-development cycle, allowing patients to receive treatment faster.
"We are encouraged by the progress of our collaboration with UC San Diego to date and look forward to continuing to work with the faculty and university leadership," said Deerfield Partner Jonathan Leff. "Now more than ever, our society urgently needs to support the critical work of scientists at premier academic medical centers in order to advance the next generation of medical breakthroughs. These projects have the potential to lead to cures for disease and dramatically improve the quality of life for many."
Projects that enter Poseidon will have access to sufficient funding to perform pre-clinical activities in anticipation of entering the clinic. Investigational New Drug (IND) application-enabling work will be done in labs on campus and externally. Projects will be directed by a joint steering committee comprised of members from UC San Diego and Deerfield.
In addition to announcing the first round of funded projects, Poseidon successfully closed its second annual request-for-proposal (RFP) period and is currently reviewing project applications. Submitted RFPs have come from across the university in the Health Sciences (Pediatrics, Pharmacology, Surgery) and Academic Affairs (Chemistry, Cell & Developmental Biology). After the first review phase, a select group will be asked to submit full proposals outlining their research projects in more detail. Selected projects will be announced later in 2020. The third call for RFPs will open in Fall 2020.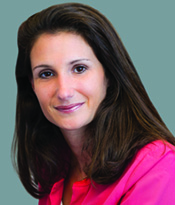 About Stephanie Cherqui
Stephanie Cherqui is associate professor in the Department of Pediatrics, Division of Genetics at UC San Diego School of Medicine. Her lab specializes in translating gene therapy projects from the laboratory bench to the patient's bedside. She established that hematopoietic stem and progenitor cells (HSPCs) transplantation could reverse multi-organ degenerative disorders, even in the context of an intracellular membrane protein such as cystinosis. Her work led to the first in human HSPC gene therapy clinical trial for cystinosis. She is now applying this strategy to other disorders including the neuro-muscular degenerative disease, Friedreich's ataxia.
Cherqui received her Ph.D. in 2002 at Necker hospital (Paris, France) and was appointed assistant professor at The Scripps Research Institute in 2009. She joined UC San Diego in 2012. She is former chair of the American Society of Gene and Cell Therapy (ASCGT) Gene and Cell Therapy of Genetic and Metabolic Diseases committee. She is also a member of the Scientific Review Board of the Cystinosis Research Foundation and a Scientific Council member for the Cure Cystinosis International Registry (CCIR).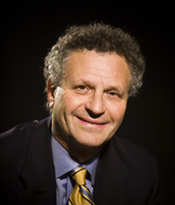 About Stuart Lipton
Stuart Lipton, MD, Ph.D., is a board-certified neurologist who specializes in neurodegenerative diseases. A neuroscientist and world-renowned expert in dementia, Lipton is best known for developing the first drug, named Namenda®, in a novel class of medications used to treat moderate-to-severe Alzheimer's disease. He has developed 4 FDA-approved drugs for Alzheimer's disease and Parkinson's disease.
In addition to his clinical practice, Lipton is a prolific researcher whose studies have led to the development of the first neuroprotective drugs to combat various neurodegenerative diseases, vascular diseases of the brain, and neurodevelopment disorders such as autism. He is an active clinical neurologist and adjunct professor at UC San Diego School of Medicine's Department of Neurosciences, holds the Hannah and Eugene Step Chair in the Department of Molecular Medicine at The Scripps Research Institute, and is also an adjunct professor of Neurology at the Yale School of Medicine.
Prior to arriving in La Jolla in 2000, Dr. Lipton was on the faculty at Harvard Medical School for 25 years, with his most recent position there as Director of the CNS Institute at Brigham & Women's Hospital in Boston.
As a translational research scientist, Dr. Lipton applies findings in basic research to produce new drugs and stem cell treatments for people to improve their health and well-being. His areas of expertise include pharmacology and stem cell biology.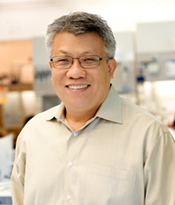 About Andrew Shiau
Andrew Shiau is a professor of practice of Cell and Developmental Biology in the Division of Biological Sciences at UC San Diego and is also director of the Small Molecule Discovery Program for the Ludwig Institute for Cancer Research. Prior to joining UC San Diego and Ludwig, he led cross-functional small molecule drug discovery efforts at two biotechnology companies, Tularik (as head of the Orphan Nuclear Receptor Program) and Kalypsys (as Director of Biology). He received his undergraduate degree from UC Berkeley and his Ph.D. from UCSF.
Shiau and his veteran team of drug hunters are focused on generating novel small molecule modulators of important cancer targets/pathways and optimizing these compounds into new oncology therapeutics using structure-guided drug design, mechanism-based cellular imaging assays and targeted genome engineering of inhibitor resistance alleles.
Stay in the Know
Keep up with all the latest from UC San Diego. Subscribe to the newsletter today.