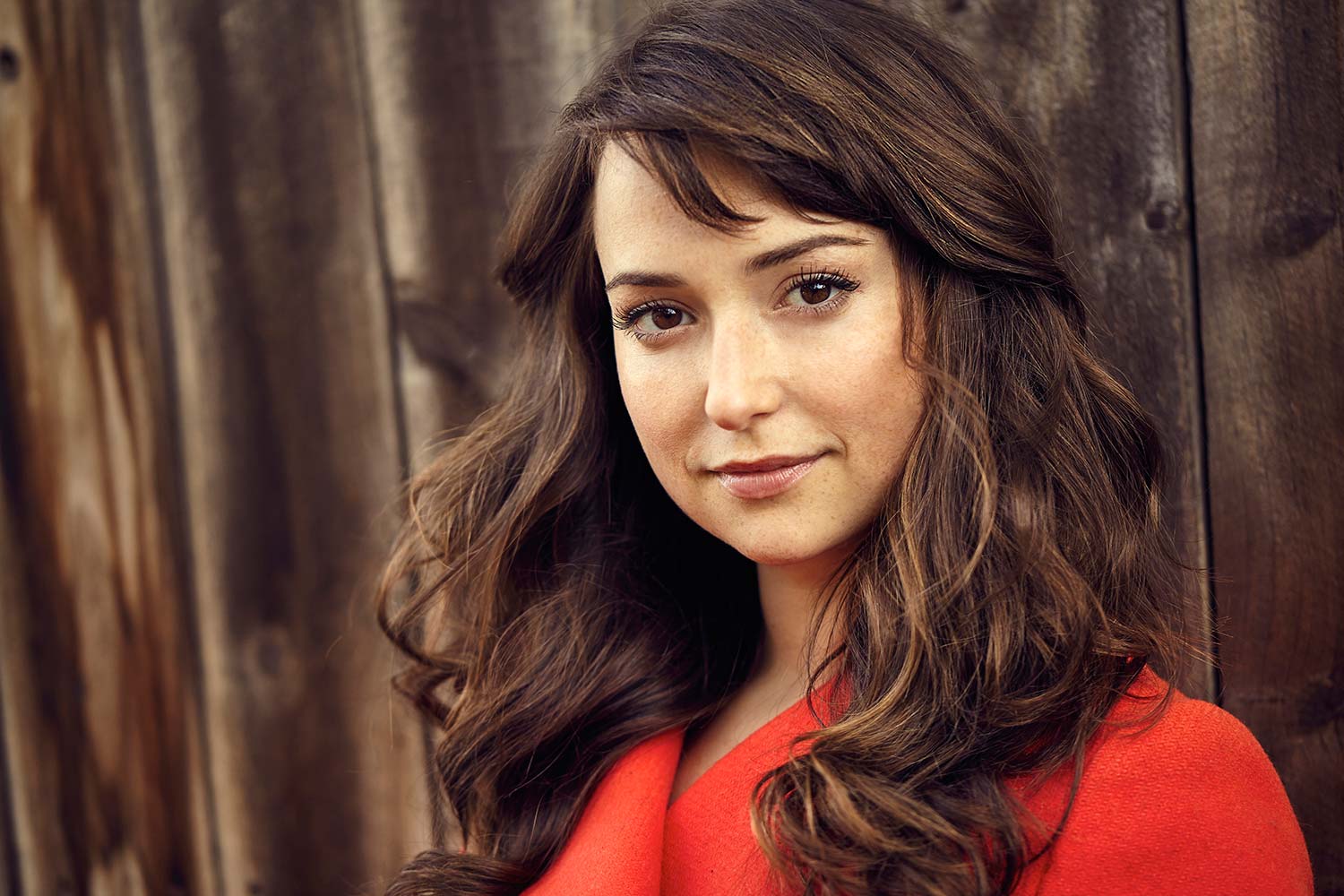 More Than Meets the Eye
From DIY comedian to humanitarian, alumna Milana Vayntrub is more than just the face of AT&T
You probably recognize her as the quirky Lily Adams character in AT&T commercials, but there is far more to UC San Diego alumna Milana Vayntrub than what you see on screen. Though dubbed "Advertising's New 'It Girl'" by Adweek, the story behind 28-year-old Vayntrub is one of ambition and audacity coming straight from her days at UC San Diego. The self-made actress, comedienne, writer and producer just recently added filmmaker to her repertoire. Earlier this year, she released a DIY documentary, Can't Do Nothing, about her unexpected calling to aid Syrian refugees in Greece during a trip that started off as a mere vacation.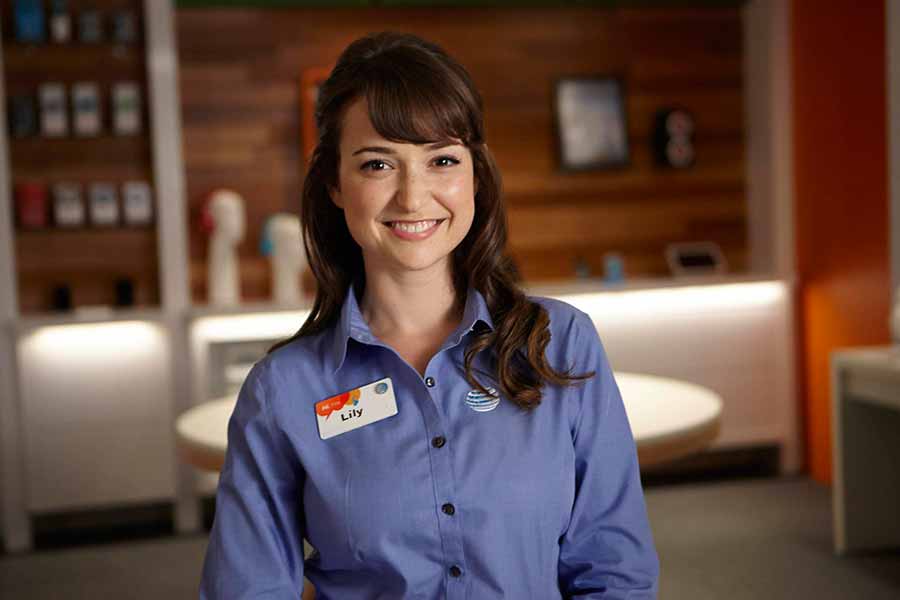 While her documentary was truly impromptu, humanitarian aid has a very deliberate significance for Vayntrub, who graduated from Marshall College in 2008. A refugee herself, Vayntrub was born in Uzbekistan and fled the Soviet Union with her family in 1989. "I very much relate to the plight of any person looking for a new home and trying to resettle in hopes of a better life," she says. In the documentary—which was filmed entirely on her iPhone—Vayntrub intentionally misses her flight home to Los Angeles to instead fly to the Greek island of Lesbos where volunteers are needed to help with refugees. "I don't really know what I'm going to do, but I can't do nothing," she notes in the film. "I'm not going to be a passive citizen anymore. I want to be a force for good."
Vayntrub's own firsthand experience helping refugees had a lasting impact. "I know the people we helped were just a few of the millions making that dangerous trip," she writes in an online essay, "A drop in the bucket. But the classic Margaret Mead quote kept running through my head: 'Never underestimate the power of a small group of committed people to change the world. In fact, it is the only thing that ever has.' " In timing with the release of her documentary, she created #CantDoNothing, a grassroots organization focused on spreading awareness of the global refugee crisis and calling for others willing to contribute their time, money or voice.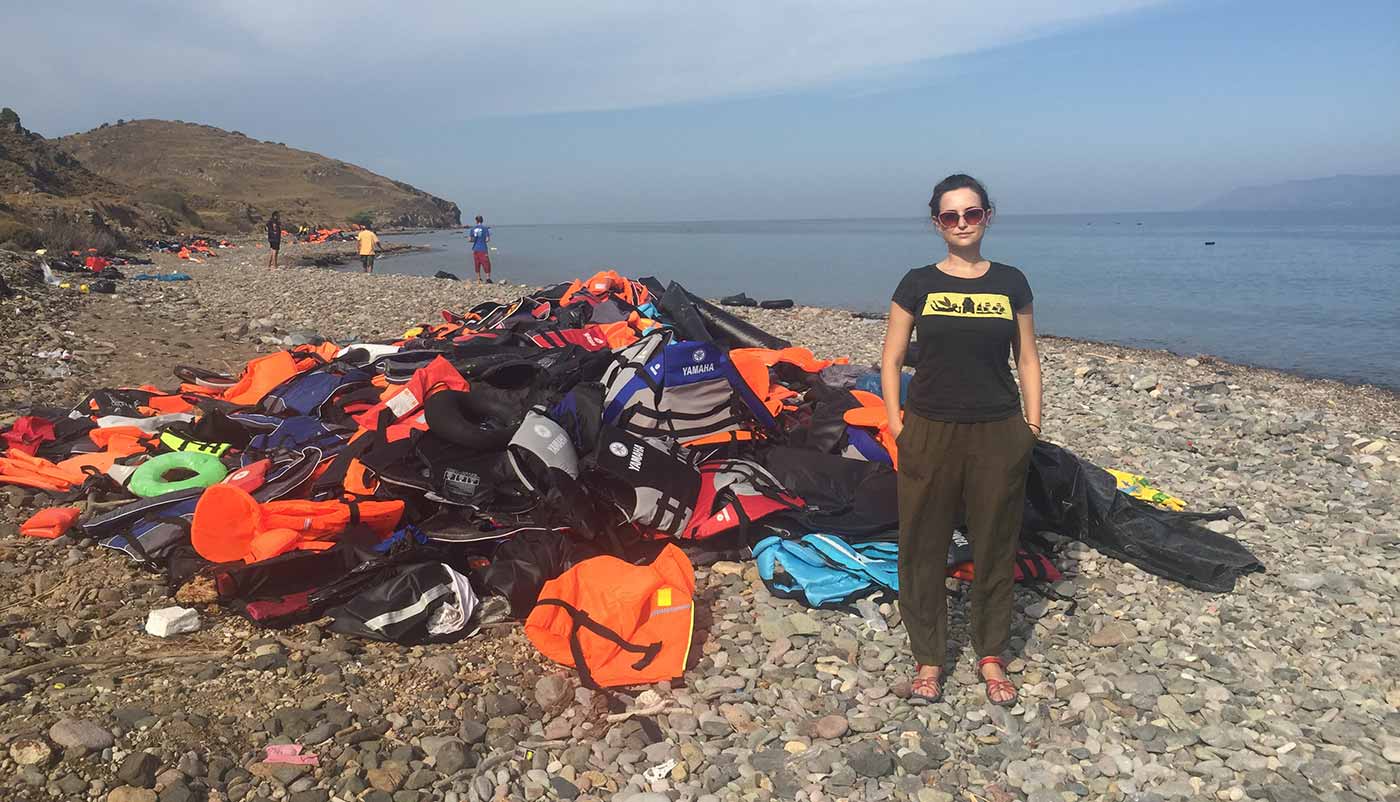 Beyond the documentary, Vayntrub sees #CantDoNothing as a movement with two messages—creating awareness and action for the refugees, and calling on the public to recognize what issues are important to them. So whatever the cause is—from regulating gun laws, to advocating for women's rights and beyond—Vayntrub hopes she will make others think about what matters to them and ask, 'How bad does an issue need to get before you take action?'
As a pop cultural figure with a strong following on social media, Vayntrub has a unique opportunity to inspire others on a grand scale—but one doesn't become such an influencer overnight. Vayntrub's trajectory into our homes started at UC San Diego, where the communication major found herself gravitating more toward the Student Cabaret program in the Department of Theatre and Dance. The program allowed selected students to put on a show in a little black box theater in Galbraith Hall, with access to the props and costumes at the La Jolla Playhouse. Working within a small budget, students would self-produce a show of their own. Vayntrub immediately connected with the can-do spirit it fostered—"It created a real love for creative collaboration, for getting together with people and saying 'Okay! We're going to do something together'… and then we'd really run with it."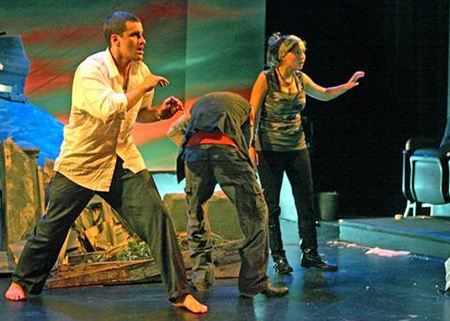 This experience at UC San Diego also taught her to create her own opportunities, an ethos that truly shaped her career to come. With only so many plays per quarter, not everyone could be cast in each and every production. "When we weren't [cast], it was never a rejection, it was always, 'okay, well now we're taking this as an opportunity to create our own work.'"
This attitude served her well after graduation. Upon moving to Los Angeles, she found herself frustrated when the casting process yielded few opportunities that she believed in. Recalling the spirit of her UC San Diego cabaret days, Vayntrub gathered together friends and, with just a few cameras and the volition to learn skills like film editing and video production, she created the popular YouTube channel, Live Prude Girls. The channel was a huge accomplishment and was enough to get her noticed. "It was a real confidence booster," she says, "It was a live resumé, a way of showing people, 'Look what I can do!'"
Vayntrub has certainly done a lot since. While still the current face of AT&T, and also continuing work on her YouTube channel, she is also featured in episodes of the new Netflix original series, Love, and still looks out for the next leap in her career. Yet Can't Do Nothing and its corresponding movement remains her passion project, one that she hopes creates a ripple effect of good. Looking ahead, Vayntrub hopes to return overseas to document the next steps of the refugees' journey—whether that's going to a refugee camp, many of which are located in Jordan, or going to other countries like Germany to further document the relocation process.
It may not be through a YouTube channel or a social movement, but Vayntrub believes everyone can have a DIY spark, and can likewise mobilize others to create great things and make an impact among those around them. She considers her documentary as a piece of "artivism"—creating activism with art—and she sees every individual as having their own following online which, in turn, makes every person an influencer of sorts. "When you talk about the good you do, it plants a seed that grows," she says. "Let's challenge each other to make the world better; let's make it cool."
Stay in the Know
Keep up with all the latest from UC San Diego. Subscribe to the newsletter today.