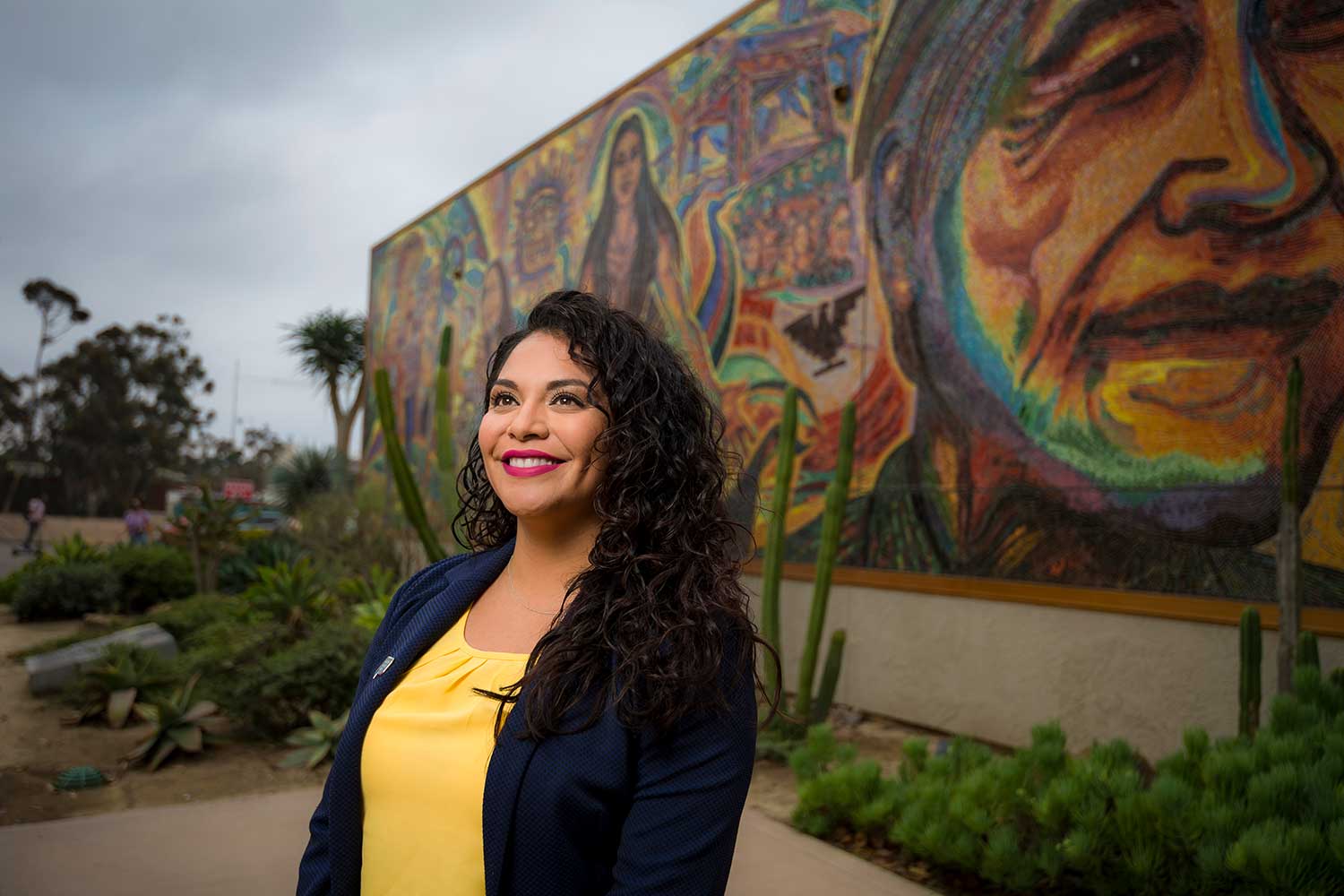 Grow Your Goals with a Staff Scholarship
Like so many others, Amanda Corona found herself dealing with unexpected financial constraints due to the impacts of the COVID-19 pandemic. A UC San Diego alumna, she was working in the Division of Social Sciences as director of alumni engagement when she decided to pursue her doctorate of education.
"As a first-generation Latinx student, I understand the distinction between surviving and thriving in higher education," said Corona, now director of development in Social Sciences. "My personal experiences give me insight into the need to create supportive, culturally competent climates for students to thrive."
But the pandemic was forcing her to make a difficult decision: continue her studies in the UC San Diego/California State University San Marcos Joint Doctoral Program or wait until her financial position was more stable. She didn't want to give up on her dream, but she feared the expenses would be too costly during this time of uncertainty.
After hearing of her predicament, a colleague suggested Corona apply for the UC San Diego Staff Association Scholarship, a grant providing career employees with up to $500 in funding for professional development. While she wasn't sure what the right decision was, she decided to do her part and apply anyways. Corona received a scholarship and took it as a sign to continue her studies.
"Thanks to this opportunity, I am able to offset some of the costs of my program so that I can continue to pursue my dream," Corona shared. "I hope to develop the knowledge and skills needed to inform educational leadership research and practice to enhance degree completion for other Latinx womxn."
Created to help staff advance their careers, all employees may apply to the Staff Association Scholarship regardless of financial need. Through the program—which is funded by sponsors including Farmers Insurance Choice and San Diego County Credit Union—staff will be reimbursed for the cost of professional development activities such as conferences, educational seminars or advanced coursework.
"Our goal is to empower UC San Diego staff to build community and celebrate their contributions," said Jen Bowser, chair of the Staff Association and an engagement manager with the campus Sustainability Office. "The scholarship is just one way we try to elevate staff voices and create change, and I really encourage staff to apply."
This year's scholarship is open for applications until March 15, 2022. Interested staff members are encouraged to complete the application and must submit a resume and copy of their Individual Development Plan. Recipients will be notified by April 15, 2022. For more information, visit the Staff Association website.
Stay in the Know
Keep up with all the latest from UC San Diego. Subscribe to the newsletter today.