Grads Give Thanks
The road to success is rarely a solo journey. Here, UC San Diego graduates reflect on the faculty, staff and postdoctoral scholars who have made a difference for them in moments of both triumph and tribulation, giving thanks to those who encouraged, advocated for and inspired them.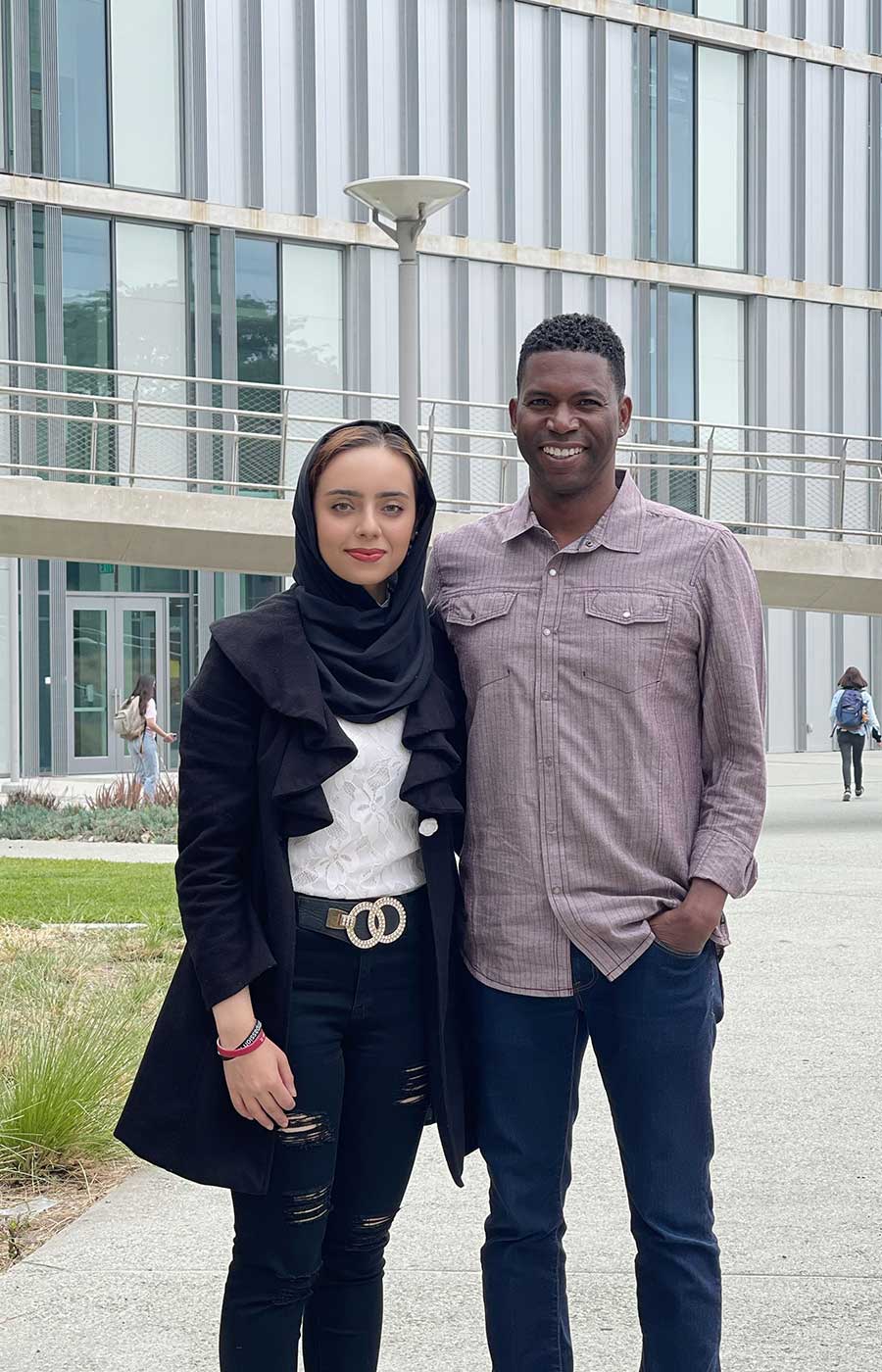 "Gentry Patrick had a huge impact on my time here at UC San Diego. He is the program creator and faculty director of the PATHways to STEM through Enhanced Access and Mentorship (PATHS) program, which changed my academic life. Though he grew up in an environment that was riddled with violence and crime, he was able to work hard and accomplish his dreams. There are three words that I always remember from him: access, mentorship and advocacy! His story strengthened my motivation to work harder, reminded me to challenge myself and inspired me to overcome the difficulties and hardships in my life. Thanks to him, I will achieve the goals I am passionate about."
Haniyeh Javaheri, earning a bachelor's degree in human biology (pre-med) and minor in Middle East Studies, on her mentor Gentry Patrick, professor of neurobiology
"I would like to express gratitude towards Maggie Thach Morshed, who was my former supervisor at the Writing Hub and is now with OASIS. I can confidently say that she has been one of the most important people I've met in my undergraduate journey. I genuinely can't think of a better role model and source of inspiration. Her kindness, humor and love for academic support inspire me as an aspiring librarian."
Tommy Lim, earning a bachelor's degree in linguistics and religious studies, on his role model Maggie Thach Morshed, humanities lead at OASIS
"Glenn Smith has been my favorite professor since I enrolled in my first class with him in Fall 2019. Professor Smith has a wealth of information and never ceases to make me laugh in class. I continue to check in with him to discuss future opportunities or topics about the Supreme Court. Where I have lacked a lot of personal support, Professor Smith is always there to sit down with a coffee and have a conversation that makes me feel we are equals. I have enjoyed all of his courses and learned a great deal from him, especially in chasing my passion for constitutional studies."
Victoria Bracco, earning a bachelor's degrees in political science/political theory and history on her mentor Glenn Smith, visiting professor of political science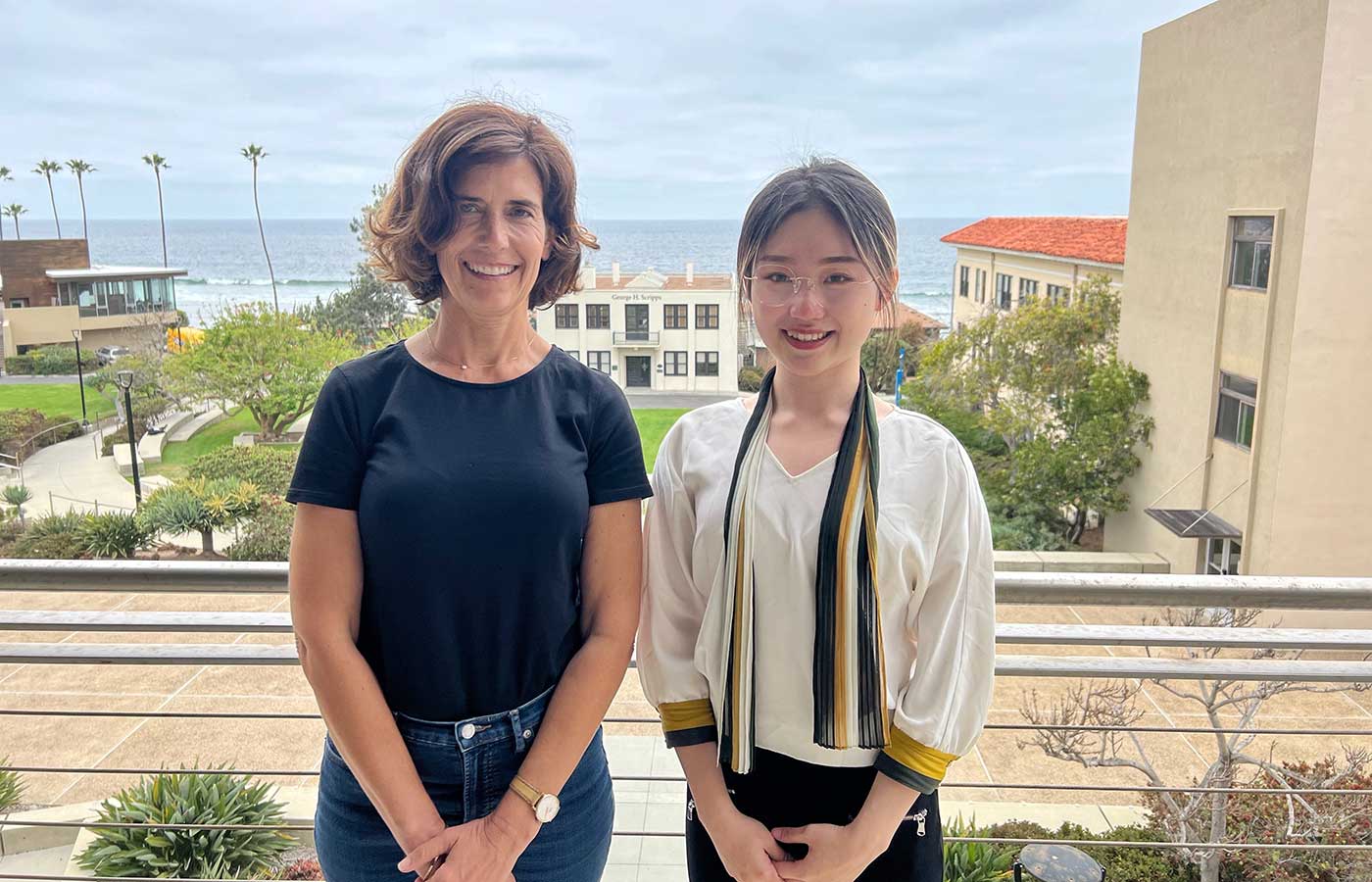 "I want to thank Jane Teranes. Her classes built up my knowledge about climate change and made me decide to continue investigating this topic. During my senior year, I got to work with her to design climate change requirements for future UC San Diego students. She is nice to people, helpful, patient and cares about my personal growth and gains from the project. Talking to her is as comfortable as talking to an old friend. I feel lucky to have met such a great professor and get the chance to learn from and work with her."
Xingyu Fan, earning a bachelor's degree in international studies-sociology, on her mentor Jane Teranes, senior teaching faculty at Scripps Institution of Oceanography
"The only reason I will be completing my degree is because of Rob Knight. He is not only a great man of science, but he is incredibly caring and one of the best mentors I've ever had. At so many times, I felt I was screwing everything up, that there might not be any crawling out of the hole I had sunk into, but Rob reached in and pulled me out and walked me through the hardest parts. He treated me with understanding and compassion and really made it clear to me that as famous and in demand as he is, he puts mentoring first. Also, when I felt that there was no point in continuing the suffering involved with working towards a Ph.D., he figured out how to connect me with a project that made me feel like I was making a difference. Because of him, I'm not going to have just scraped by in my Ph.D., but I'll be leaving here proud of what I've accomplished and the difference I've been able to make."
Victor Cantu, earning a Ph.D. in bioengineering, on his mentor Rob Knight, professor of pediatrics, bioengineering, and computer science and engineering
"I am very grateful for all of the help of Jacques Chirazi for directing me to the Latinx Leadership Program, a new program where people in the Latinx community can network and learn entrepreneurship skills. I learned a lot of useful skills that I could apply in the workplace and gained internship experience with local startups and the city of San Diego. Jacques even wrote me a recommendation for a job I have recently been offered! He always makes sure to help students as much as he can to prepare us for our careers."
Persephonie Rodriguez, earning a bachelor's degree in cognitive science and minor in business, on her mentor Jacques Chirazi, director of Student Entrepreneurship and Blackstone LaunchPad at the Office of Innovation and Commercialization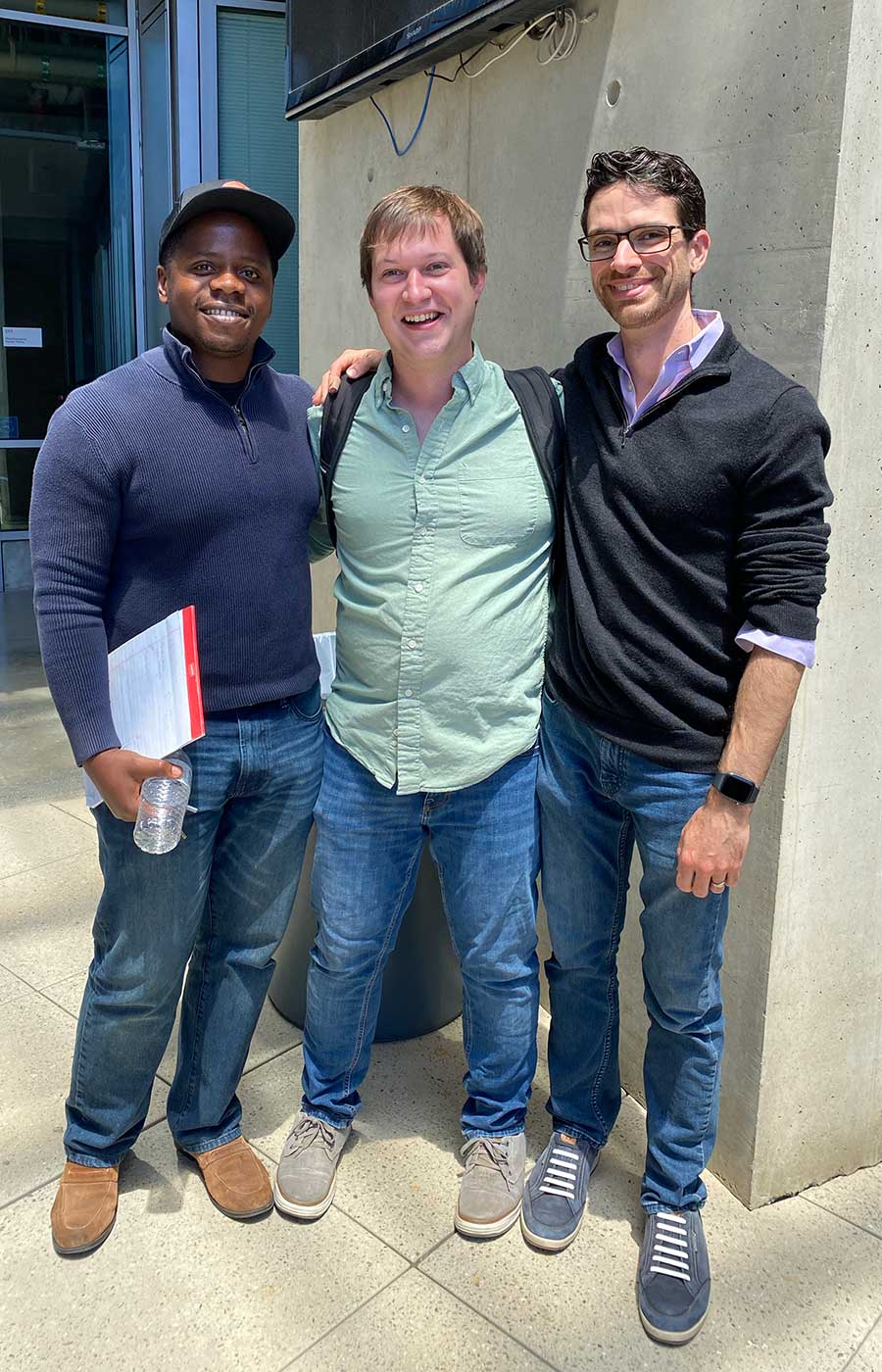 "When I suffered a head injury, I was behind on my thesis work and completely lost with the various crises going on in the world. It would have been well within the rights of my primary faculty advisor, Darren Lipomi, to use my experience to gently walk me out of the lab. Instead, he doubled down on my wellbeing, coming up to visit me in the hospital. He remained in constant communication with my family and made sure that I would be employed by the university (despite having a brain injury and being unable to work) to ensure my continued access to health care. My parents still tear up when they talk about him. I've also made it a mission to make sure to do the best I can by him, authoring four first-author papers in the year since my injury."
Andrew Kleinschmidt, earning a Ph.D. in chemical engineering, on his advisor Darren Lipomi, professor of nanoengineering in the Jacobs School of Engineering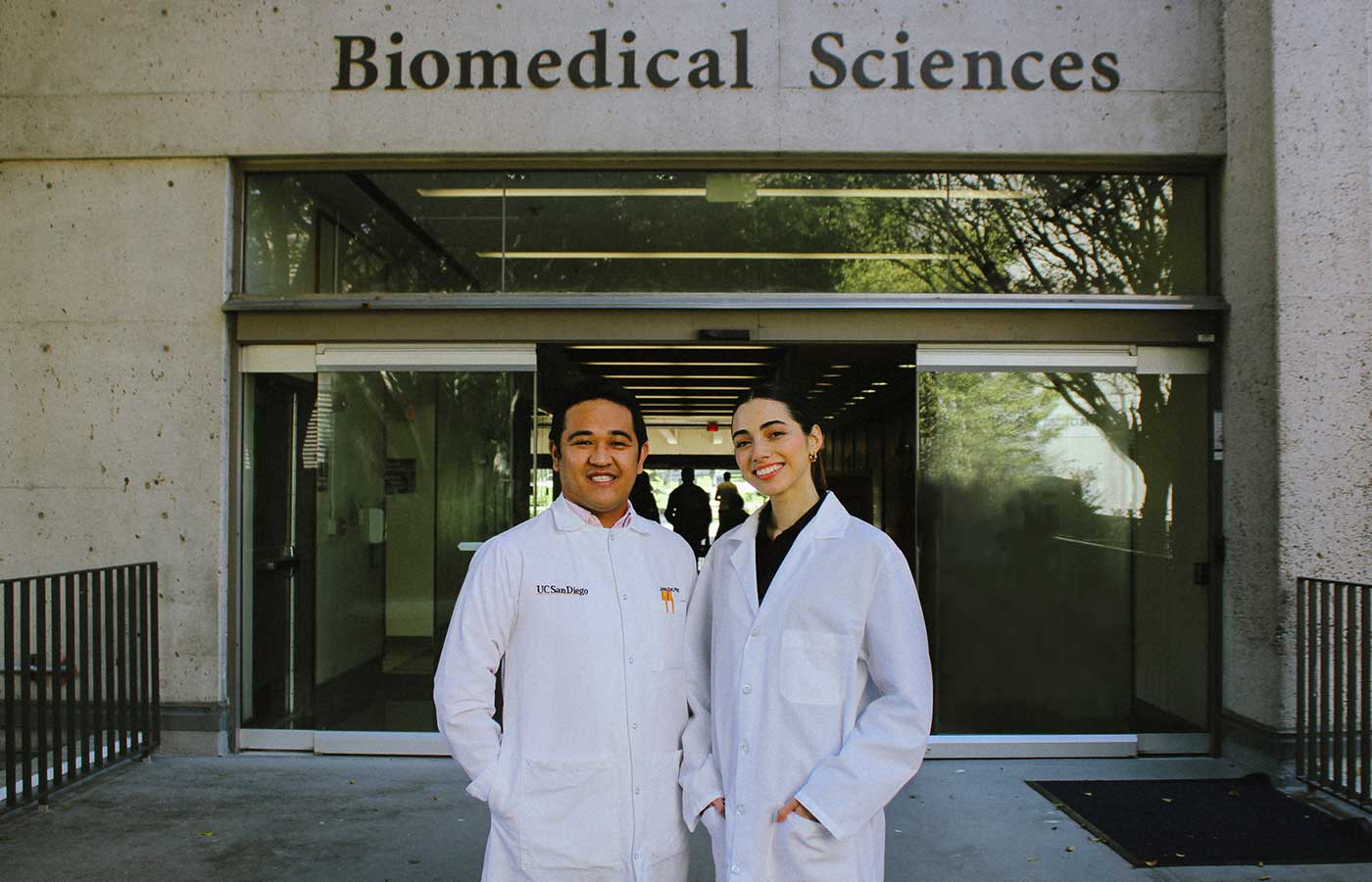 "My boss and mentor John Tat made a big difference during my time at UC San Diego. Although I had no prior research experience before joining his lab, he gave me a chance. Besides training me to become a young scientist, he taught me how to be a better team player. I learned to welcome collaboration, become flexible with constant changes and have a positive attitude despite unexpected outcomes. I learned about the wonderful applications of chemistry, and I will definitely miss working in that lab!"
Suelen Lopez Razo, earning a bachelor's degree in chemistry, on her mentor John Tat, postdoctoral researcher at UC San Diego's School of Medicine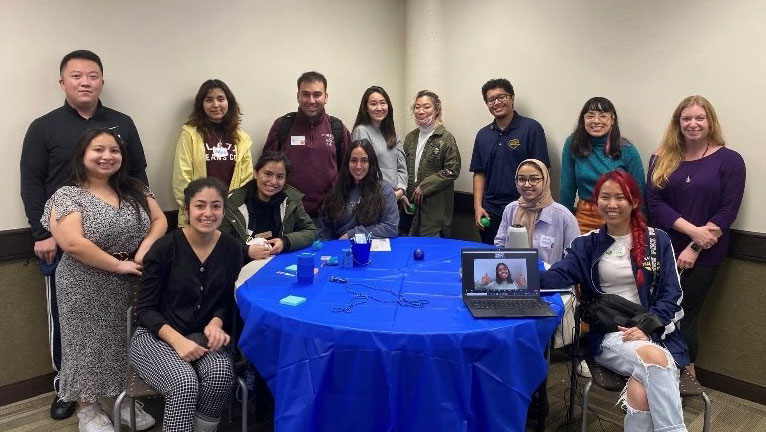 "My supervisor at the Triton Transfer Hub, Jackie Duerr, has had a great impact on my journey at UC San Diego. This impact has come from her great mentorship and guidance. She has shown me how to be a leader by being empathetic, patient and confident. She has provided a myriad of opportunities that allowed me to grow during my two years as a transfer student."
Alondra Osuna Orozco, earning a bachelor's degree in psychology and minor in human developmental sciences, on her mentor Jackie Duerr, program manager of the Triton Transfer Hub
"Vish Krishnan has been an inspiration and mentor to me throughout the process. I really loved his Digital Product Development class, but more than that, he takes the time to get to know students. He asks caring and thoughtful questions and does a good job of following up to make sure I'm doing well. He is someone that made a big difference for me, and I hope to stay in touch long after graduation."
Langley Barth, earning an MBA, on his mentor Vish Krishnan, the Jacobs Family Chair in Management and Engineering Leadership, Technology and Operations at the Rady School of Management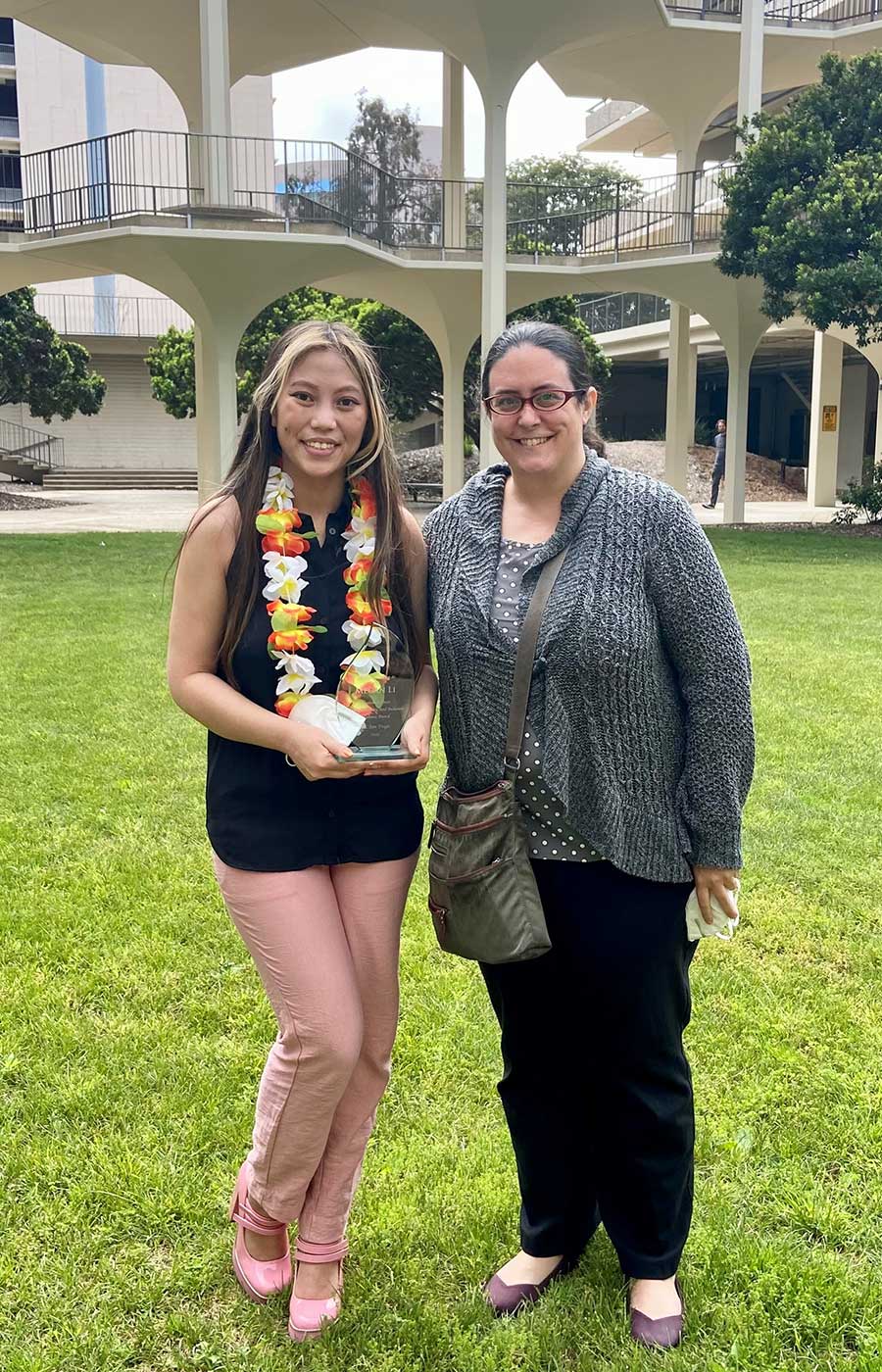 "I owe all of my accomplishments to the guidance and mentorship of Karin Sandstrom. She truly brought me into the world of science and helped me see myself as an academic."
Megan Li, earning a bachelor's degree in physics, on her mentor Karin Sandstrom, associate professor of physics
"Professors Seth Lerer and Kristina Markman had the biggest impact on me. They made me realize I actually had a knack for literature analysis and that even though I am a biochemistry major, having these writing skills are very important for STEM work, such as lab reports."
Luis Escobar, earning a bachelor's degree in biochemistry/chemistry and minor in English literature, on his mentors Seth Lerer, distinguished professor of literature, and Kristina Markman, associate director of the Humanities Program at Revelle College
Stay in the Know
Keep up with all the latest from UC San Diego. Subscribe to the newsletter today.