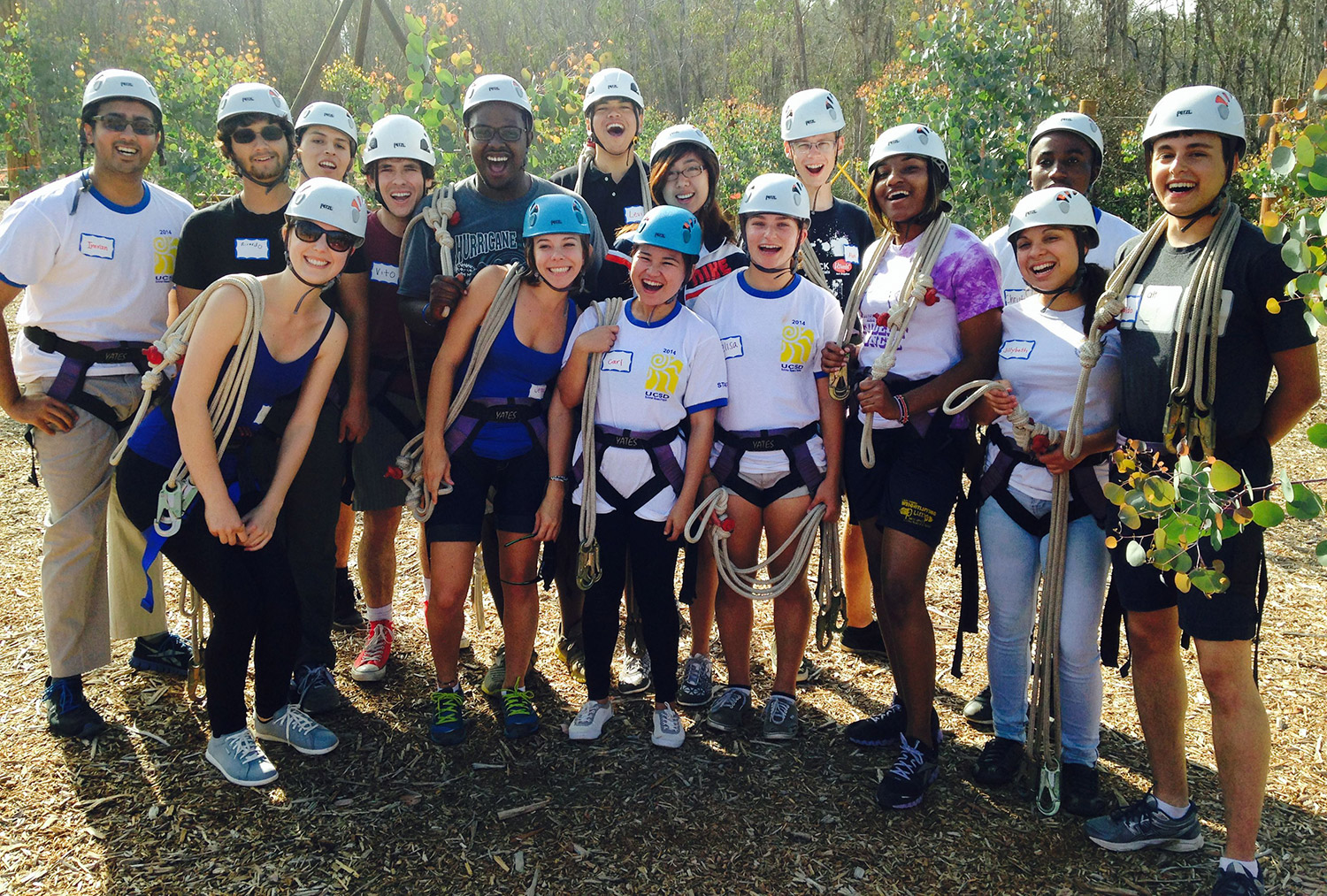 'Frontiers of Innovation' Program Helps Brighten Popular STARS
UC San Diego's Summer Training Academy for Research in the Sciences (STARS) has received a major boost from the Frontiers of Innovation program.
Drawing its inspiration from diversity goals identified through the strategic planning process and supported by Frontiers of Innovation funding allocated by Chancellor Pradeep K. Khosla, the existing STARS program will expand by recruiting 68 additional students from Minority Serving Institutions (MSIs) across the nation – nearly double the size of the current program. STARS is a campus-wide initiative under the leadership of Vice Chancellor for Research Sandra Brown and Dean of the Graduate Division Kim Barrett in collaboration with faculty across the campus.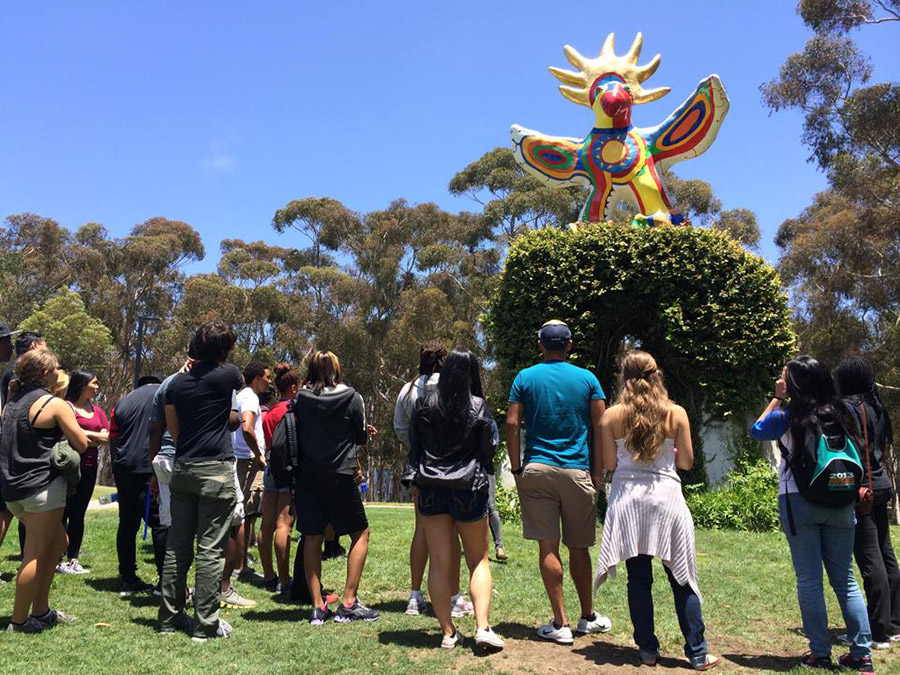 "This new program supports our Strategic Plan goals to deliver an educational and overall experience that develops well-rounded students who are capable of solving problems, leading and innovating in a diverse and interconnected world," said Chancellor Pradeep K. Khosla. "As a public research university, UC San Diego is committed to providing students with unique learning opportunities and experiences, and preparing students from all backgrounds to become our next-generation leaders and global citizens."
STARS will provide students with hands-on research experiences and interactions that advance their skills and help them to achieve the next levels in their education and careers.
"Led by Chancellor Khosla, we have developed a campus strategic plan that puts strong emphasis on investment in our research priorities," said Vice Chancellor Brown. "Helping to bring these bright achievers to our campus, to show them the possibilities and promise of scholarship and research, is a key part of our strategic vision for the research enterprise."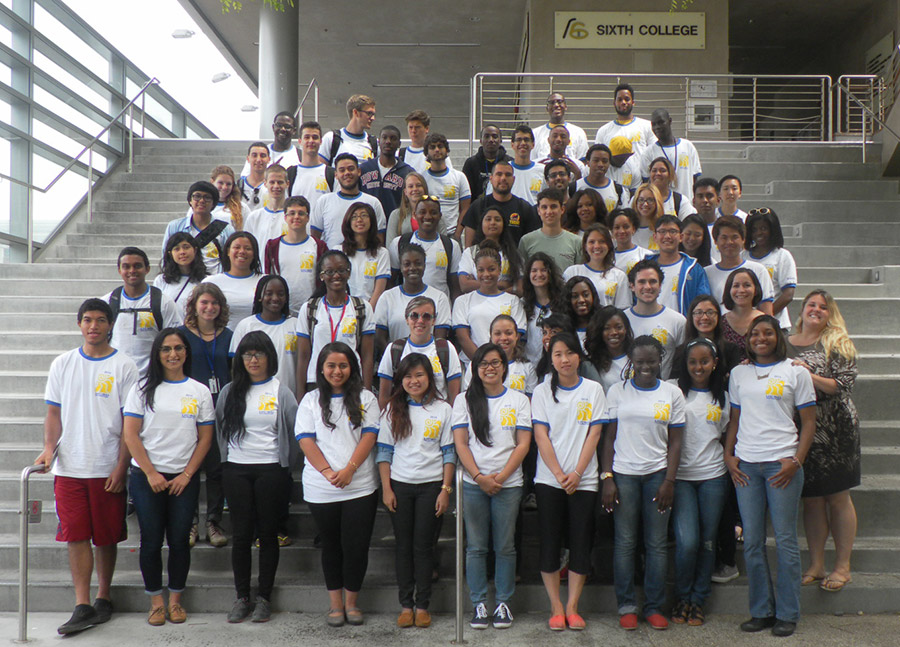 Special emphasis, say program leaders, is placed on recruiting students from community colleges and Hispanic Serving Institutions (HSIs) in Southern California. STARS' goal for 2015 is to have 30 percent of students from community colleges in Southern California, 30 percent from four-year HSIs in Southern California, and the remainder from MSIs across the United States.
STARS is an eight-week mentored summer research academy for prospective graduate students offered through the Graduate Division at UC San Diego. The summer program is an exciting research opportunity with leading faculty scientists and scholars, graduate-school-preparation workshops, and networking activities that build community.
The program has hitherto focused on students in STEM fields, for which extramural support is more readily available. The Frontiers of Innovation expansion will extend opportunities to all campus disciplines.
Almost half of STARS participants are successful in gaining admission to graduate programs, with most entering academic Master's and Ph.D. programs and others entering professional programs.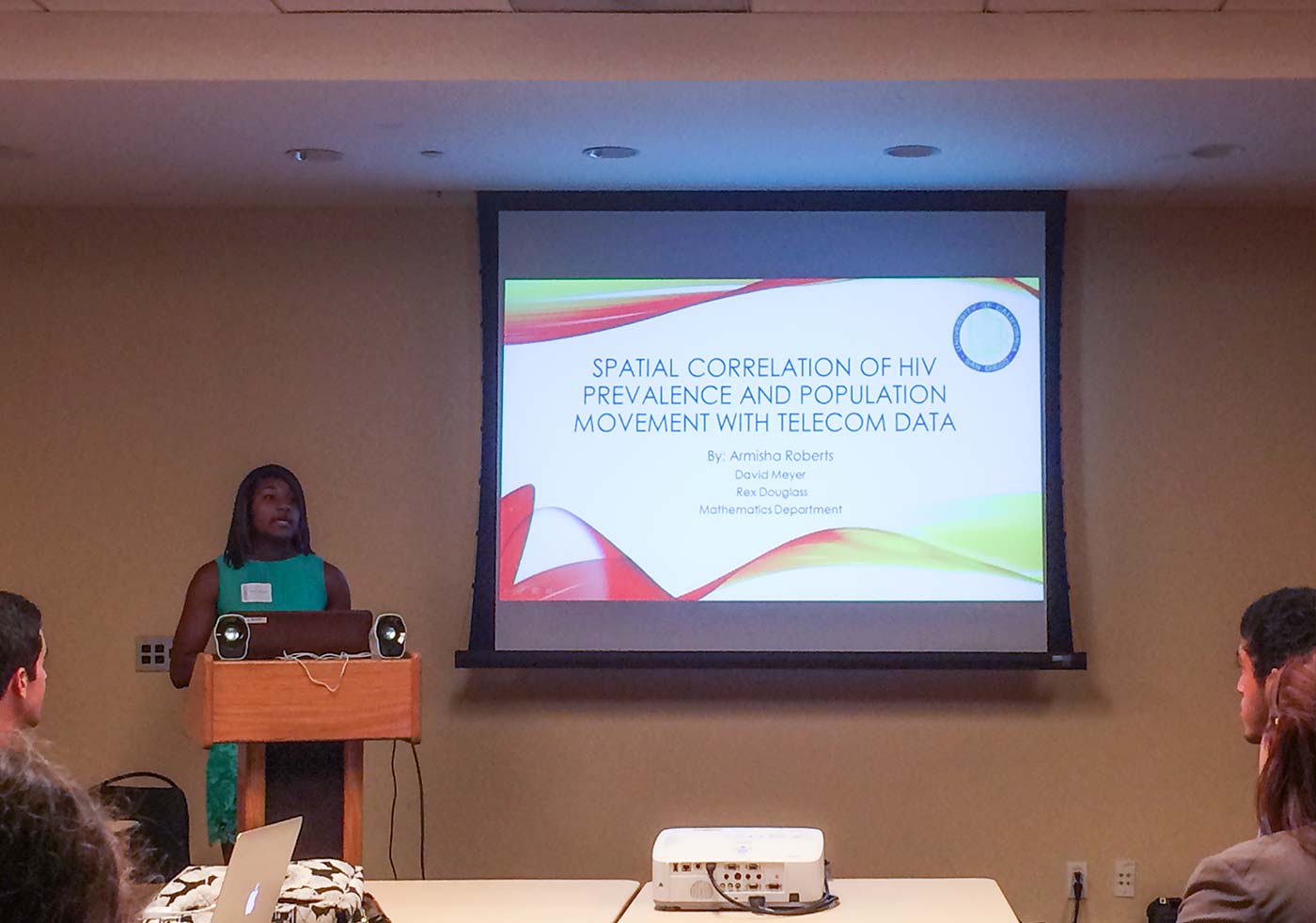 Recruitment efforts are well under way, and future recruitment opportunities are being planned.
Graduate Division staff members Elisa Maldonado and Christopher Murphy recently recruited students at the SACNAS Conference in Los Angeles, at the Annual Biomedical Research Conference for Minority Students conference in San Antonio, and McNair Virtual Graduate School and Summer Research Fair.
"We have already cultivated robust relationships with many California minority-serving institutions," said Maldonado, "as well as with a select group of HBCUs including Howard and Spelman colleges."
They have also held workshops on summer research opportunities at UC San Diego at San Diego City College and at San Diego State University and California State University Dominguez Hills.
To further advance the Frontiers of Innovation goals, Maldonado is planning future workshops at various community colleges, California State University, UC campuses, and private HSI campuses in Southern California early this year. She is also planning information sessions with various MSIs across the country via Skype.
"The Frontiers of Innovation investment will help us hire UC San Diego graduate students as advocates and assistants, and we can offer an incentive-allocation for research funding to scholars and scientists who participate," said Maldonado. "I have enjoyed meeting students, and look forward to reviewing their applications. The young students who benefit will be 'STARS' who shine very brightly indeed."
Stay in the Know
Keep up with all the latest from UC San Diego. Subscribe to the newsletter today.