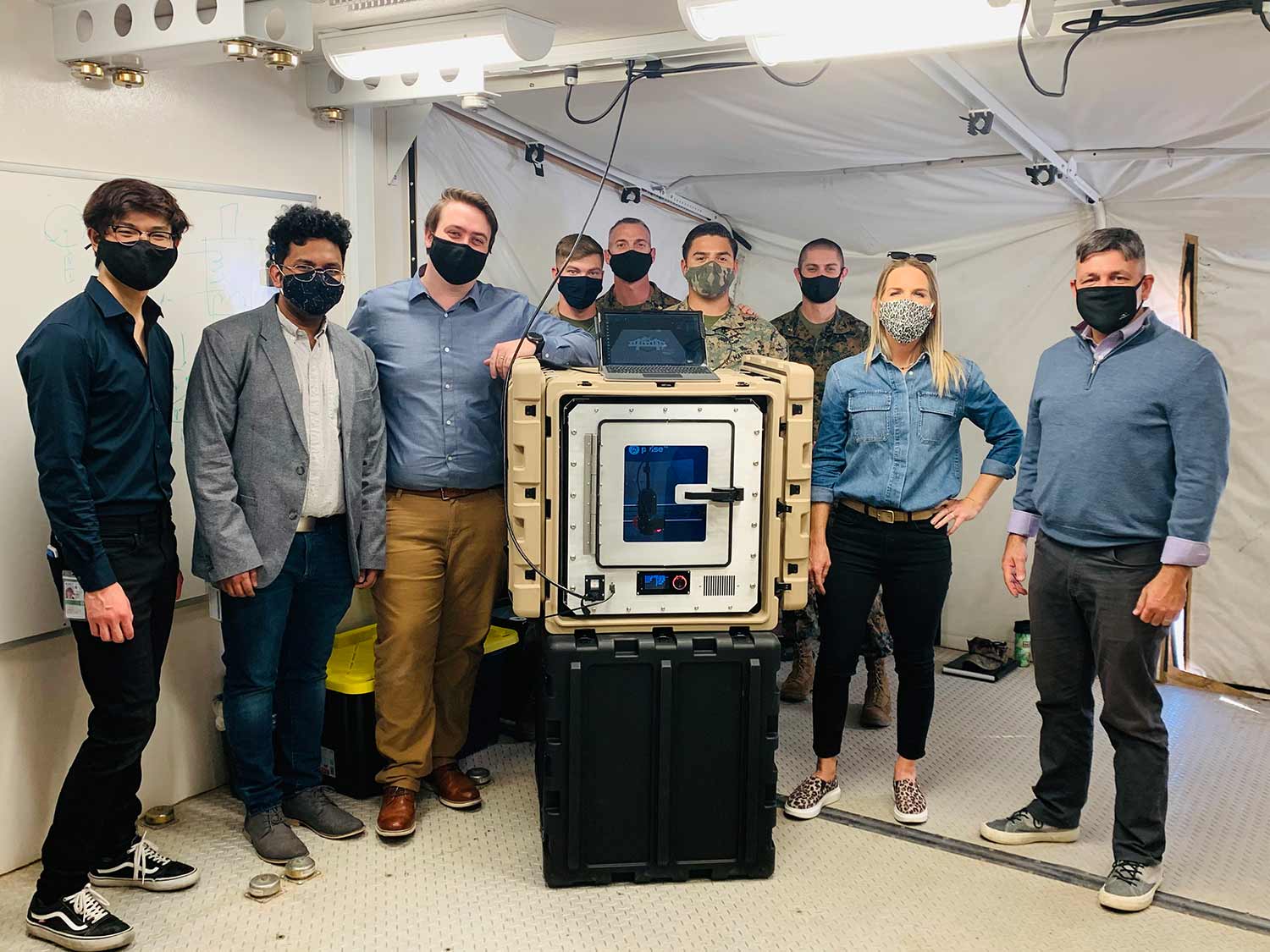 Entrepreneurs Help Tritons Build the Businesses of Tomorrow
Campus-wide program connects startups with experienced mentors
Being a part of a changemaker, rule-breaker campus like UC San Diego means students, faculty and staff skillfully find solutions to complex problems, create innovative ideas that can improve lives and build novel business concepts that can disrupt the conventional way of doing things. But solutions and ideas need guidance to grow into viable companies or else entrepreneurs risk failing before their companies have even launched. It can be difficult to navigate the complexities of the business world and dangerous to go into alone. What's a fledgling startup to do?
In order to better support Triton entrepreneurs—no matter what stage of development their startups are in—the Office of Innovation and Commercialization created the Entrepreneurs in Residence (EIR) program to nurture the startup mentality and shed light on the unique issues entrepreneurs face.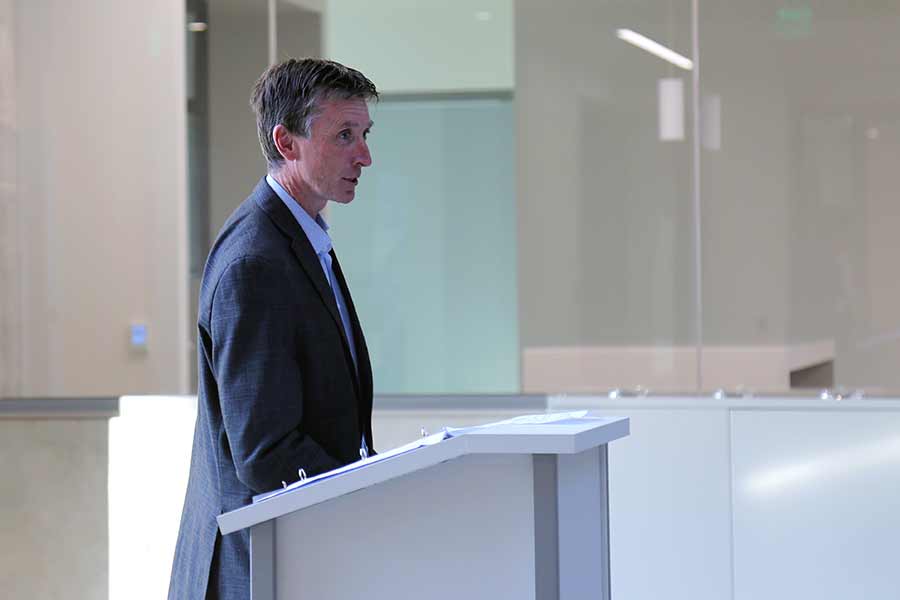 Associate Vice Chancellor for Innovation and Commercialization Paul Roben says the EIR program is one example of how the university is working to create a campus-wide culture of innovation. "Entrepreneurs in Residence represents a deep commitment to experiential learning and inclusion. Having a successful business shouldn't be about who you know or how much you can spend on consultants. By making EIRs available to the entire campus, we're trying to democratize entrepreneurship and provide equal access to anyone that needs help."
Designed to accelerate new venture creation at UC San Diego and, more broadly, in the San Diego region, the EIR program, now in its fifth year, brings the diverse experiences of proven entrepreneurs, talented innovators, and industry collaborators to help new startups navigate their pathway to success.
The EIR program is open to all startups and pre-company project teams led by UC San Diego students, faculty, alumni or staff at any stage of their entrepreneurial journey, from ideation to venture, acceleration or scale. The lived experiences of the EIR cohort provide invaluable guidance and mentorship in navigating the business landscape outside of campus. Inventors and entrepreneurs can get expert guidance on early-stage technologies, commercialization strategies, business development, startup formation and talent recruitment.
Eric Shnell (Mechanical Engineering, '21) launched Craitor to develop rugged and portable intelligent 3D printing systems in partnership with the U.S. Marine Corps and NIWC Pacific. The printers work in extreme conditions like the desert or onboard ships. After going through several entrepreneurship programs on campus including NSF I-Corp and The Basement, he turned to EIR George Eiskamp for mentoring.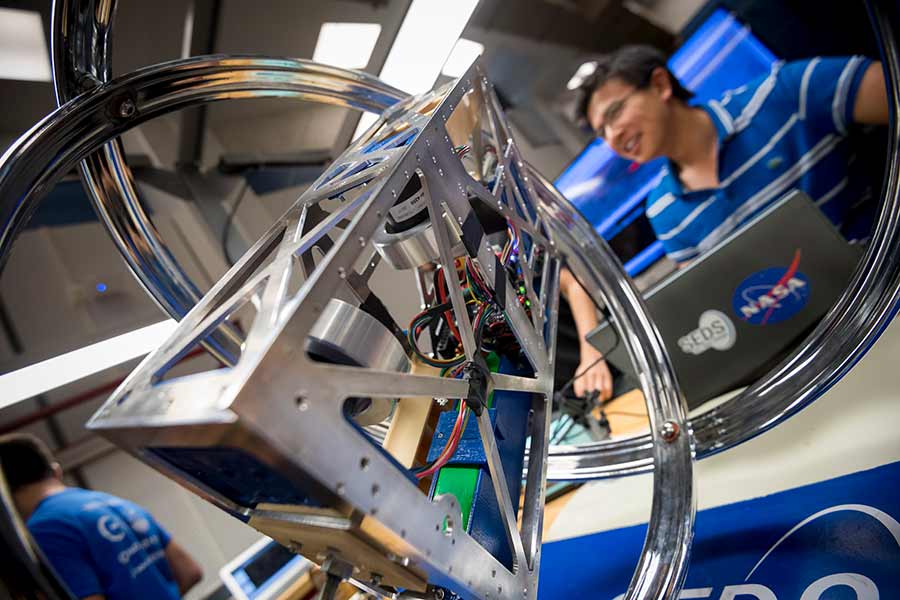 Eiskamp, who earned his master's degree from UC San Diego's School of Global Policy and Strategy, met with Shnell and his team weekly to help structure business processes, refine pitches, and connect them with resources who guided them through incorporation, understanding taxes and filing patents. "George helped us understand the big picture. He also made sure we had the knowledge, resources and contacts we needed to create a solid foundation for our business," stated Shnell.
Shnell's focus and motivation helped him make the most of his time with Eiskamp, who stated, "Eric was tenacious. We met every week for months, and at the end of each meeting he would formulate a plan, execute it and then we would debrief. He has earned the success he is having."
Craitor continues to grow: the company has developed their first fully operational prototype and have begun field testing. Since their time in the EIR program, they have also participated in Investment Prep, a new campus program that focuses on supporting companies who are ready to raise capital.
Investment Prep is an outgrowth of the EIR program and is co-led by Paul Shockley, an EIR from the 2020 cohort. Shockley was in between business ventures and working as a consultant when a friend suggested he apply to the EIR program. As a self-styled "creative entrepreneur" who went to film school, he was focused on storytelling combined with a good dose of hustle and thought he could provide something unique to the program.
"Sometimes we need to move past the talking phase into action. If someone asked me 'What will investors think of this product?' I'd say, 'Why don't you ask some investors?' That's where the hustle comes in," he stated.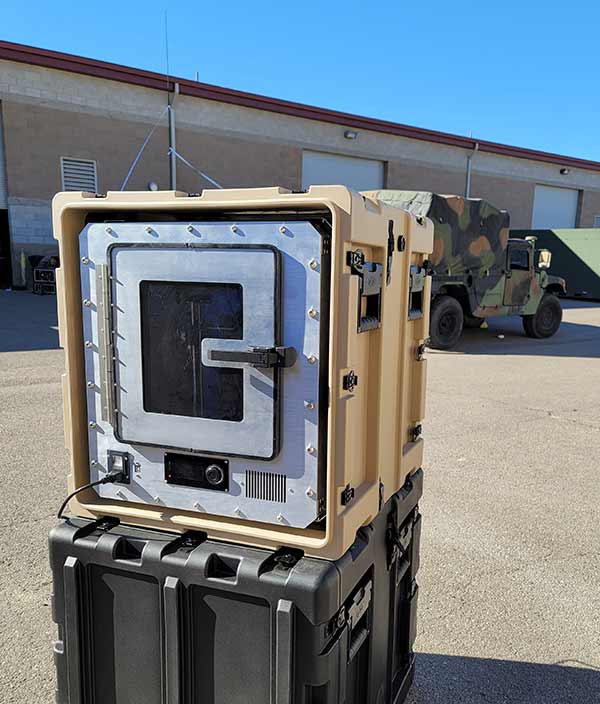 Shockley sees a long-term goal of creating a robust innovation ecosystem on campus that is easy to navigate and flows seamlessly between divisions: "UC San Diego has a lot of programs to help campus innovators, but how do you take someone in the early stages who may have nothing more than a dream and put them on the superhighway of building a company? That's what I want to help figure out."
Since the EIR program began, the annual cohorts have grown from four entrepreneurs in 2015 to a current roster of 13, bringing business experience from biotechnology, artificial intelligence and the automotive industry. More EIRs mean there are more opportunities to serve the campus and to share a greater depth of knowledge. EIRs are also becoming increasingly enmeshed into the fabric of campus through programs like Investment Prep and Accelerating Innovations to Market (AIM).
In addition to holding virtual office hours, advising AIM grant teams and mentoring Investment Prep companies, the 2021 cohort will also participate as guest lecturers in the Essentials of Entrepreneurship certificate program and the Innovation at the Edge series. Learn more about the program or connect with and EIR by visiting the Office of Innovation and Commercialization website.
Stay in the Know
Keep up with all the latest from UC San Diego. Subscribe to the newsletter today.