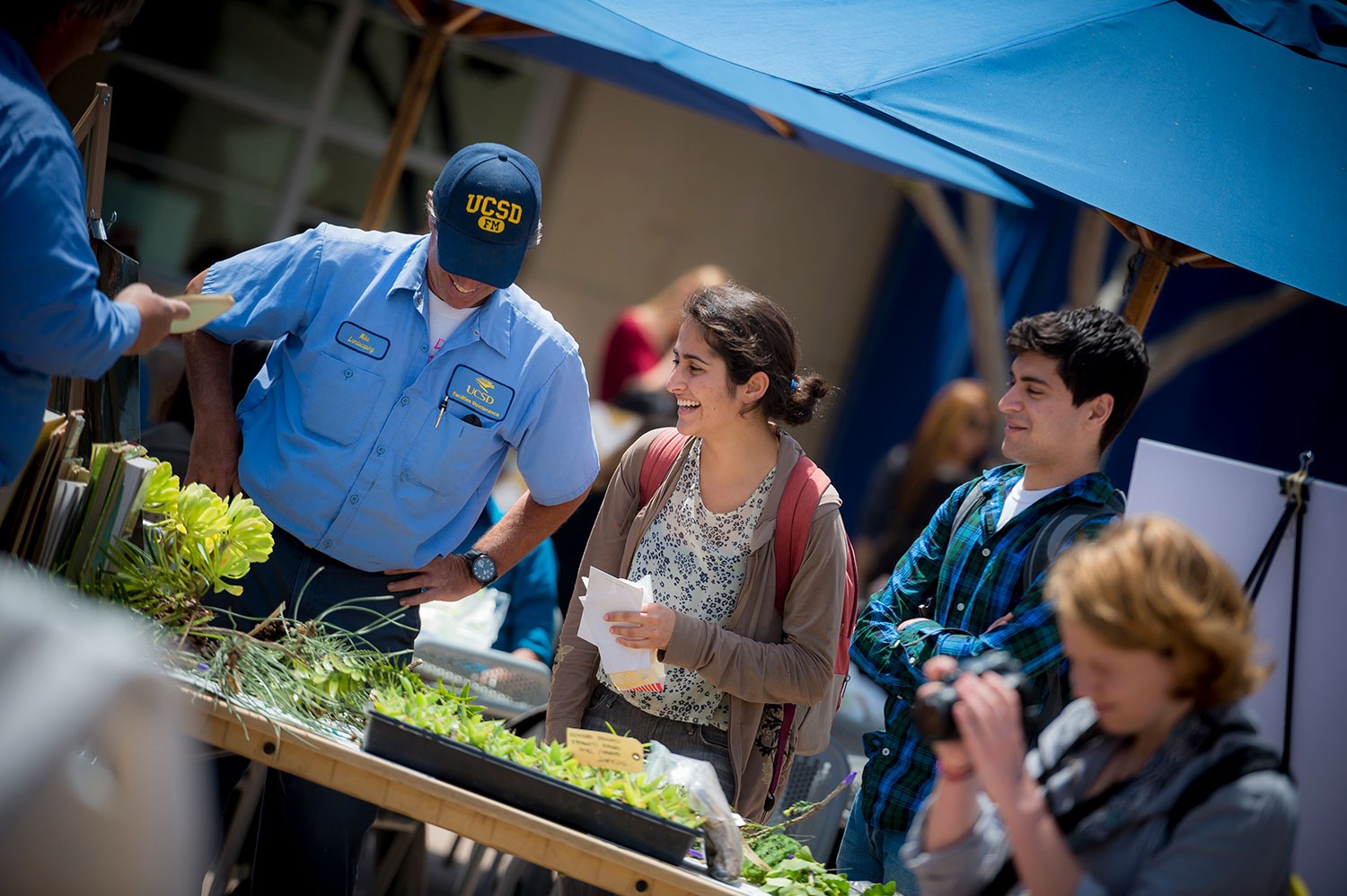 Eliminating Food Waste for Good
As part of a University of California system-wide initiative, UC San Diego is committed to going zero waste by 2020. That means that at least 90 percent of campus waste will be diverted from landfills or incineration. The campus is already well on its way toward that goal with innovative programs to eliminate food waste, and help students who may be experiencing food insecurity at the same time.
IT Services has partnered with Basic Needs and UC San Diego Catering to send notifications over the UC San Diego mobile application to alert students when food from campus events is left over. Students who may be food insecure can receive alerts, and pick up free food that might otherwise have gone to waste.
Students can opt in to receive notices of available food when they log into the app. The UC San Diego mobile app supports both Android and iOS and can be downloaded for free in your phone's app store or by visiting mobile.ucsd.edu for more information.
This year, Housing, Dining and Hospitality (HDH) also initiated a program at their 64 Degrees dining location to provide more than 200 pounds of food waste to be composted and processed in an anaerobic digester at Roger's Community Garden. In turn, the resulting fertilizer can be used to help grow produce in the garden, some of which goes to the Triton Food Pantry for students who need it.
HDH also donates packages foodstuffs directly to the Food Pantry, and partners with the Food Recovery Network at UC San Diego, a student organization on campus that aims to divert food waste and feed those facing food insecurity at UC San Diego and in the greater San Diego community.
Stay in the Know
Keep up with all the latest from UC San Diego. Subscribe to the newsletter today.