Chancellor's Scholarship and Fellowship Challenge Exceeds Goal for Students
Chancellor extends challenge through the conclusion of the Campaign for UC San Diego to continue expanding student support
Students at UC San Diego have more than 15 million reasons to celebrate. The campus announced today that it has exceeded its fundraising goal as part of the Chancellor's Scholarship and Fellowship Challenge, raising $10.4 million for scholarships and fellowships, with an additional $5.2 million in matching funds from Chancellor Pradeep K. Khosla. In total, $15.6 million will fuel scholarships and fellowships at UC San Diego as part of the challenge, which was launched in February 2021.
As the campus celebrates this meaningful milestone, Chancellor Khosla has extended the challenge through the end of the Campaign for UC San Diego—a comprehensive university-wide fundraising effort ending June 30, 2022. Chancellor Khosla will match $1 to every $2 donated in support for qualifying scholarship and fellowship gifts through the end of the campaign.
To date, more than 1,300 alumni, friends, faculty, staff, students, foundations and corporations have joined the challenge to support undergraduate scholarships, graduate fellowships, and health-related professional school scholarships. Donations have created 27 new scholarships and eight new fellowships, in addition to adding to existing endowed scholarship and endowed fellowship funds.
"I am so grateful to all of the generous donors who have supported this important challenge over the last year," said Chancellor Pradeep K. Khosla. "Scholarships and fellowships play a critical role in providing access to UC San Diego for students from all backgrounds, allowing them to focus on their studies and take advantage of all the opportunities the campus has to offer to enrich their education. That is why I made student support such a major focus of the Campaign for UC San Diego, and I am pleased to be able to extend this challenge to benefit even more of our students."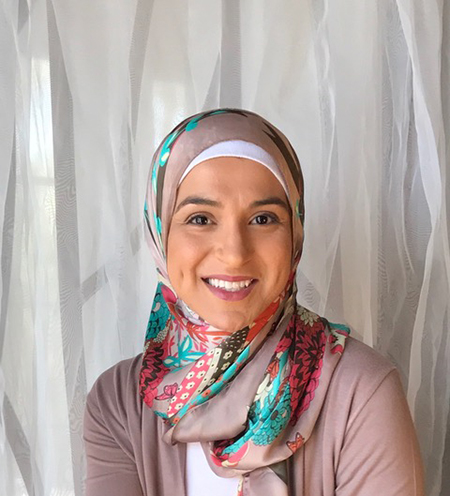 Alumnus Gary E. Jacobs '79 and his wife, Jerri-Ann, pledged a total of $2 million towards the challenge. Their support included $1 million for the Jerri-Ann and Gary E. Jacobs Endowed Fellowship Fund, first established in 2006, for exceptional graduate students in Social Sciences, and $1 million to the Jerri-Ann and Gary Jacobs Family Baseball Scholarship Endowment, first established in 2019, for remarkable scholar-athletes. With the Chancellor's match, the couple's total support as part of the challenge reached $3 million for UC San Diego, benefiting students such as Marwa Abdalla, a second-year doctoral student in the Department of Communication.
Abdalla's research interests focus on anti-Black and anti-Muslim racisms, media representations of Islam and Muslims, and how legacies of imperialism and Orientalism continue to inform conservative and progressive politics.
"I am humbled to be named a Jacobs Fellow," said Abdalla. "Not only is it an honor to be recognized with this fellowship, but the support allows me to focus on connecting my research to national and local efforts aimed at challenging racism in all its forms."
Her research has been shared with media professionals, policy makers, and healthcare providers, and recognized by awards including the President's Award for Research, the Young Scholar Award for Outstanding Research on American Muslims, and the National Communication Association's John T. Warren Award. She is a certified educator with The Institute for Social Policy and Understanding, a Washington-D.C.-based research and education organization that focuses on American Muslims.
Chancellor's Associates Scholars Program gets a boost
Chancellor Khosla's challenge match was paired with two more match opportunities, which significantly expanded support for the Chancellor's Associates Scholars Program, which was established in 2014 by Chancellor Khosla to provide scholarships ($10,000 per year) to low-income and first-generation enrollees. Eligible scholars include graduates from underserved high schools, transfer students from select San Diego and Imperial Valley community colleges, as well as registered members of federally recognized tribes in California.
Karen and Jeff Silberman followed the success of their Chancellor's Associates Inspiration Challenge in 2017 with a challenge to spur additional support as part of the Chancellor's Scholarship and Fellowship Challenge. When paired with the Chancellor's match, current use gifts to Chancellor's Associates Scholarships were matched 1:1, up to $667,000. To date, $482,000 of the Silberman's matching funds have been used.
An existing challenge created by alumni Sandra Timmons '81 and Richard Sandstrom '72, Ph.D. '78, is was also combined with the Chancellor's Challenge match to further grow endowed funds for the Chancellor's Associates Scholars Program. Through the Timmons/Sandstrom Chancellor's Associates Endowment Challenge, endowed gifts that meet a minimum to create new named Chancellor's Associates Scholarships are eligible for a special match of $1 per $4 of gift, up to $1 million. So far, the Timmons/Sandstrom Chancellor's Associates Endowment Challenge has provided $321,500 in matching during the Chancellor's Scholarship and Fellowship Challenge, and $521,000 in total matching since their pledge in 2019.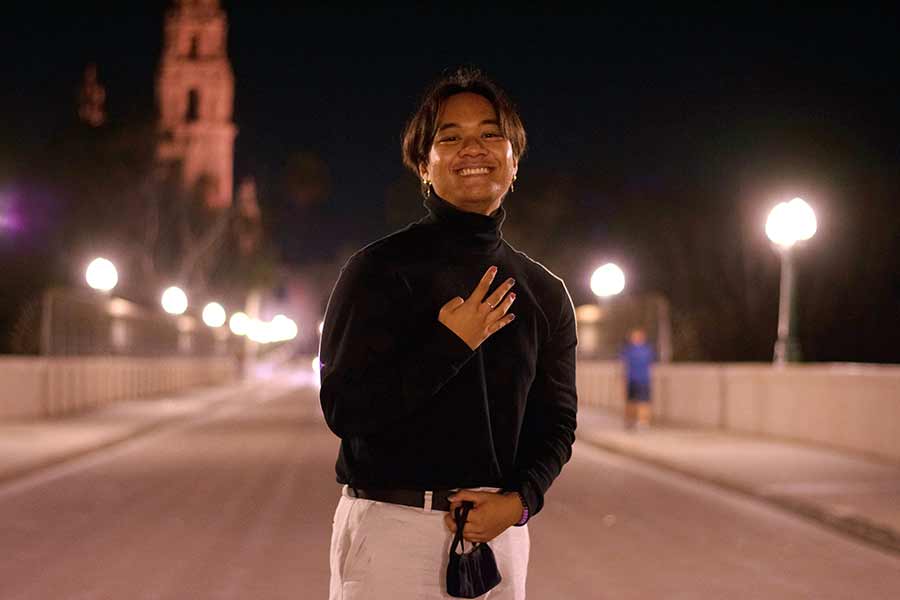 Patrick Buenaventura '25 is a Chancellor's Associates Scholar who is majoring in management science. He is interested in pursuing a career pathway in product/talent/brand management, but he credits the Chancellor's Associates Scholarship Program with giving him the opportunity to attend UC San Diego.
"This scholarship meant an actual chance of getting a college degree for me and by extension, my family," said Buenaventura. "Without my Chancellor's Associates Scholarship, I do not think there was any realistic chance of me attending a university right out of high school."
Buenaventura is taking advantage of his time on campus, participating in activities that will enrich his education and help others.
"My proudest accomplishment was being involved in Computer Science Listen, a youth participatory action research project," said Buenaventura. "I was able to apply skills and techniques I had learned throughout high school to come up with ideas to make computer science a more known pathway for youth."
All gifts that qualify for the Chancellor's Scholarship and Fellowship Challenge contribute to the Campaign for UC San Diego which comes to its conclusion June 30, 2022 after 10 years of impact. Alongside UC San Diego's philanthropic partners, the university is continuing its nontraditional path toward revolutionary ideas, unexpected answers, lifesaving discoveries and planet-changing impact. To learn more or make a gift to support scholarships and fellowships as part of the challenge, visit The Campaign for UC San Diego website.
Stay in the Know
Keep up with all the latest from UC San Diego. Subscribe to the newsletter today.